PlanetF1's alternative F1 2021 awards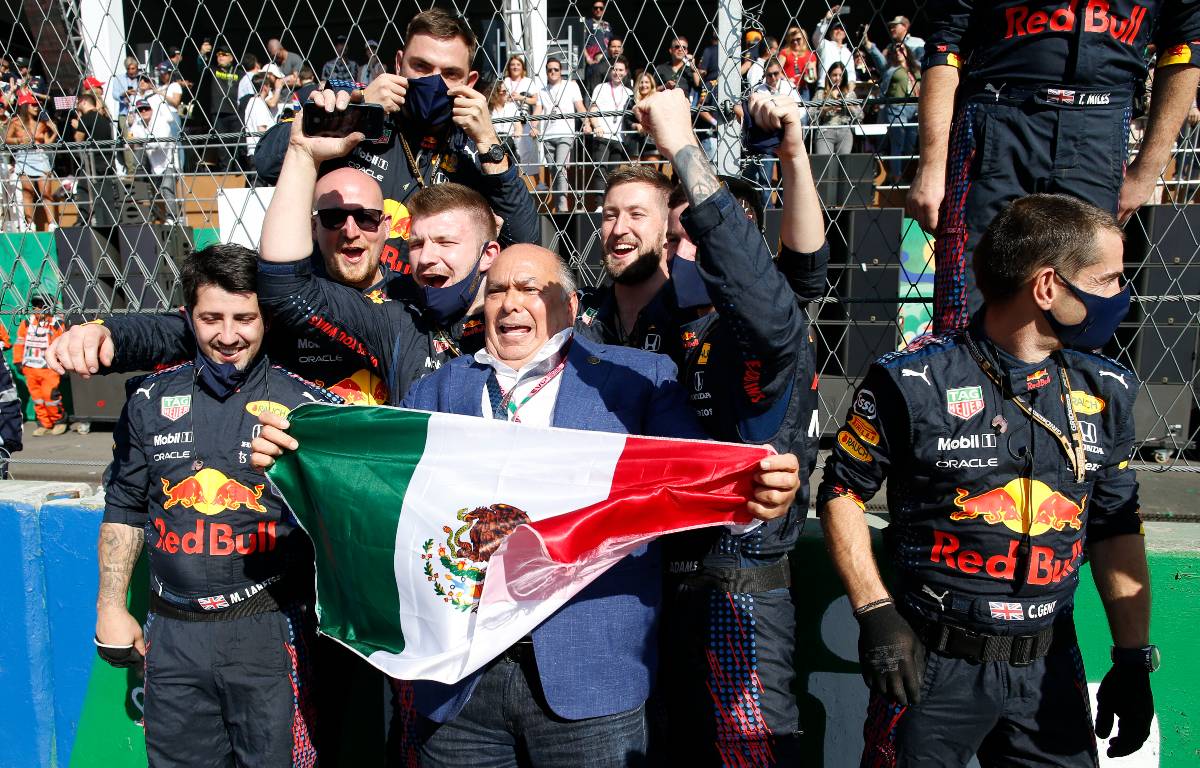 With small matters such as the Drivers' and Constructors' Championships decided, it's time to hand out the F1 2021 awards that really matter…
Starting with…
Outstanding Contributions to Netflix: Toto Wolff, Christian Horner and Michael Masi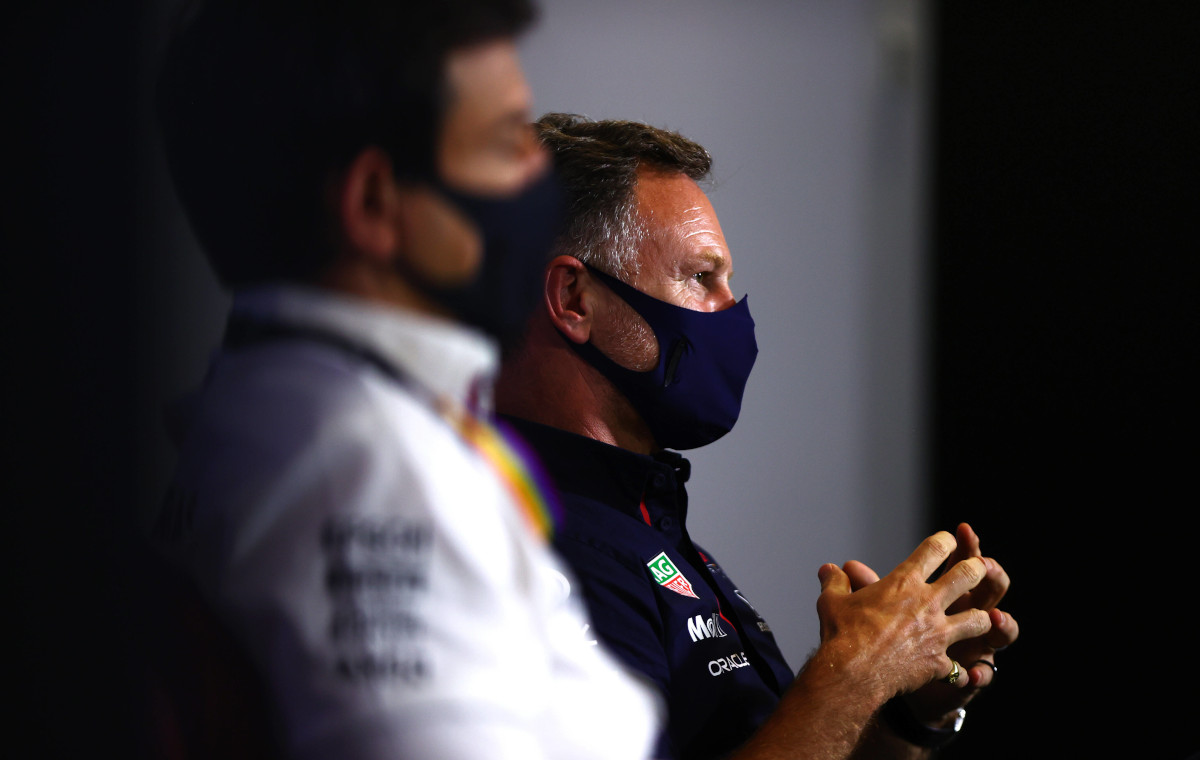 We're kicking things off with one that we just couldn't pick one winner for, because all three of them fully deserve it.
The next season of Netflix's Drive to Survive is undoubtedly going to be great because of the thrilling title fight between Lewis Hamilton and Max Verstappen in 2021, but something tells us the drivers won't be the highlight of it.
That's because the clashes between the Red Bull and Mercedes team principals with one another and with race director Michael Masi were a reality TV show's dream.
Horner and Wolff traded blow after blow, insult after insult, with things becoming more toxic and personal as the season went on, while Masi infuritated both even more with his, erm, questionable decison making at times.
Perosnally we'd like to see things cool down between all involved next year and felt everything got a bit out of hand in 2021, but you just know Netflix were licking their lips the whole time. We'd be lying if we said we weren't excited to see what they do with it all.
Best Comedic Act: Yuki Tsunoda
Yuki Tsunoda: "The move helped me in terms of preparation. Before coming to Italy I was just a lazy b*stard. After training I would go straight home, turn on my PlayStation 5 and play all day."

Honesty is the best policy, Yuki 😂 #F1 pic.twitter.com/HLaR9z2LHM

— PlanetF1 (@Planet_F1) December 23, 2021
There were plenty of drivers that made us laugh a lot this year including the usual suspects of Daniel Ricciardo, Sebastian Vettel and Kimi Raikkonen, but nobody did so more than Yuki the Rookie.
It became clear very early on in 2021 that he was quite the character as he filled up the swear jar with some rather angry team radio messages at round two in Imola, uttering the now-famous "f***ing traffic paradise" line.
That was a sign of things to come with the AlphaTauri man continuing to entertain with his vocabulary for the rest of the season, both on the team radio and when speaking to the press. A particular highlight was at the end of the campaign when he stated that, before moving to Italy, he was "just a lazy b*stard" who would play PlayStation all day. Never has an elite athlete been so relatable.
It may not have been the best first season for him in sporting terms, but he certainly made his mark on the sport nonetheless. We were worried that the grid would become a less funny place with Kimi bowing out, but as long as Yuki sticks around, we think it'll be alright.
Best Guest Star: 
Antonio Perez Garibay
Praying for Sergio Perez to win his home race in 2022 just to see how mental his dad will go given this was him after Checo finished P3 #f1 pic.twitter.com/glJ8z4Eywx

— PlanetF1 (@Planet_F1) December 26, 2021
Some fathers of drivers such as Lawrence Stroll and Jos Verstappen are present on the grid throughout the year, but Checo's dad provided more entertainment than them in the space of a few hours.
He, along with pretty much every fan in attendance, was watching on as his son tried to become the first Mexican driver ever to finish on the podium in his home country, and when the Red Bull driver managed it, Antonio became perhaps the happiest man in the world.
Every glimpse of him post-race was just heartwarming, from the big old bear hug he gave his son to when he waved the Mexican flag during the podium celebrations, punching the air with the biggest grin we've ever seen. If they didn't bring a happy tear or two to your eye, you're dead inside.
One of the things we'd most like to happen in 2022 is Checo winning his home race, just to see Antonio's reaction to it. Given he was full to the brim with pride and joy after a P3 finish, we're pretty certain it'd be quite something.
Best Underdog Story: Paul Ricard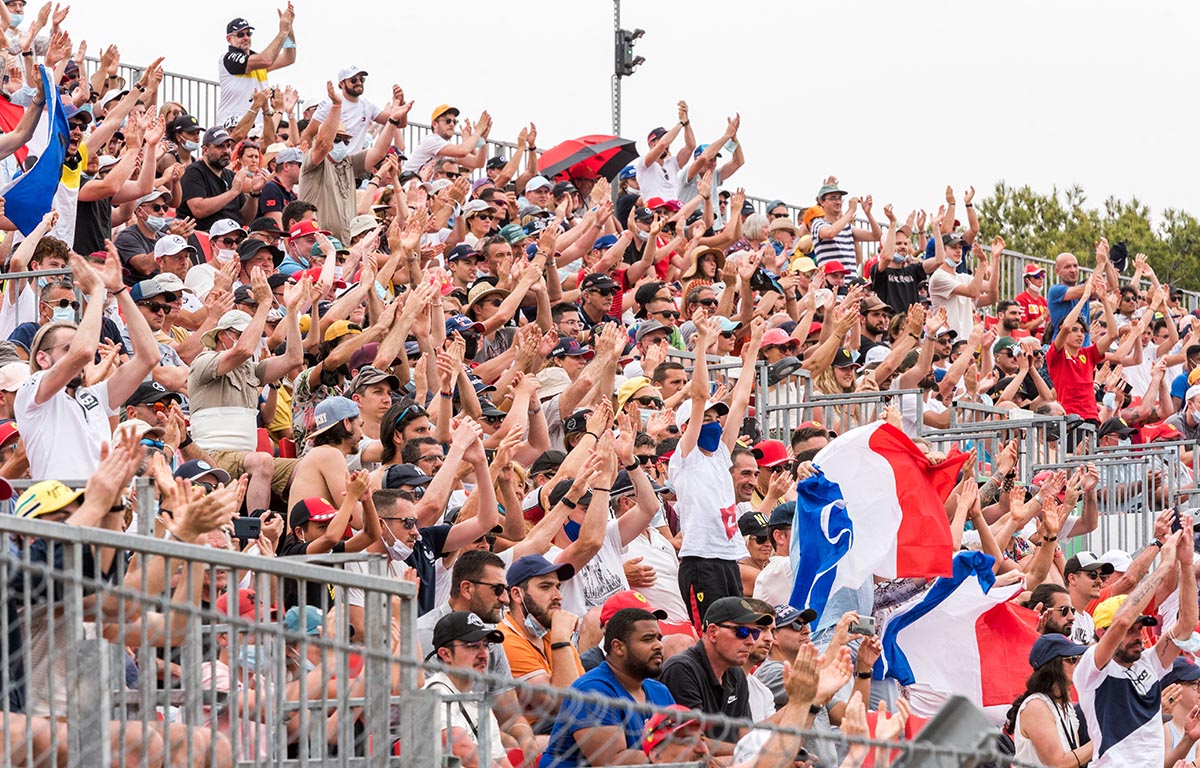 We all love an underdog story and the 2021 season had plenty of them, such as Esteban Ocon's victory and McLaren's 1-2 finish in Monza. However, arguably none were quite as shocking as Paul Ricard not producing a sh*t race.
Entertainment has been sparse, to say the least, since the circuit joined the calendar in 2018, so much so that we didn't think even the incredible 2021 campaign could give us a good race there. Oh, how wrong we are.
Said race wasn't just good, it was great, and right up there with the best of the season. Max Verstappen passed Lewis Hamilton to take victory with just one lap to go, Sergio Perez overtook Valtteri Bottas for the final podium spot not much earlier and there was even some great racing in the midfield. To be honest, we couldn't believe our eyes.
The 2021 French Grand Prix is a story of hope for all the circuits out there that have been a bit crap over the years; if Paul Ricard can be good, why can't they? Let's bring the Indian Grand Prix back…
Best Dressed: The Gulf McLaren
One last look at the McLaren x Gulf livery before Christmas won't hurt, will it? 😍 #F1 pic.twitter.com/YX16dnBbER

— PlanetF1 (@Planet_F1) December 24, 2021
It was a McLaren-heavy list of nominees here with Daniel Ricciardo and Zak Brown being considered for their respective outfits in Austin and on the golf course, but ultimately both missed out to one of the best looking cars the sport has ever seen.
That may sound a bit hyperbolic, but can you really look at the Gulf livery they ran in Monaco and tell us otherwise? Didn't think so. We fell in love with it when he first set eyes upon it, and still love it as much today.
It was going to go down in history regardless of how well the team did running it given how good it looked, but it was made all the more iconic by the fact that Lando Norris managed to claim a podium in the race, emphatically disproving the rather silly argument that teams shouldn't run one-off liveries as they're a distraction.
All that's left to say is thank you to the people who designed it and to the team for deciding to run it. Can we have it back again next year, pretty please?
Most brutal DNF: Toto Wolff's headphones
Toto Wolff – 1
Headphones – 0pic.twitter.com/igiIf1zqyg

— Rachel Gilmore (@atRachelGilmore) December 5, 2021
Every season produces a number of heartbreaking retirements on race day, and that was no different in 2021. Of all of them though, none were sadder than the demise of Toto Wolff's loyal headphones.
By the penultimate round of the season they'd gone through a lot, playing host to their user's often surreal messages to Michael Masi such as when he sent the race director an email in Silverstone and surviving by the skin of their teeth when the Austrian just about stopped himself from smashing them up in Baku.
Sadly for them, he couldn't contain himself again when Verstappen and Hamilton came together at the penultimate round, launching them with such fury that the poor things never stood a chance of surviving.
On the bright side, they avoided being absolutely destroyed when he was raging at Masi during the season finale, and his finishing move in Saudi Arabia is enormously entertaining to watch in slow motion. Still, RIP.