Five alternative race weekend formats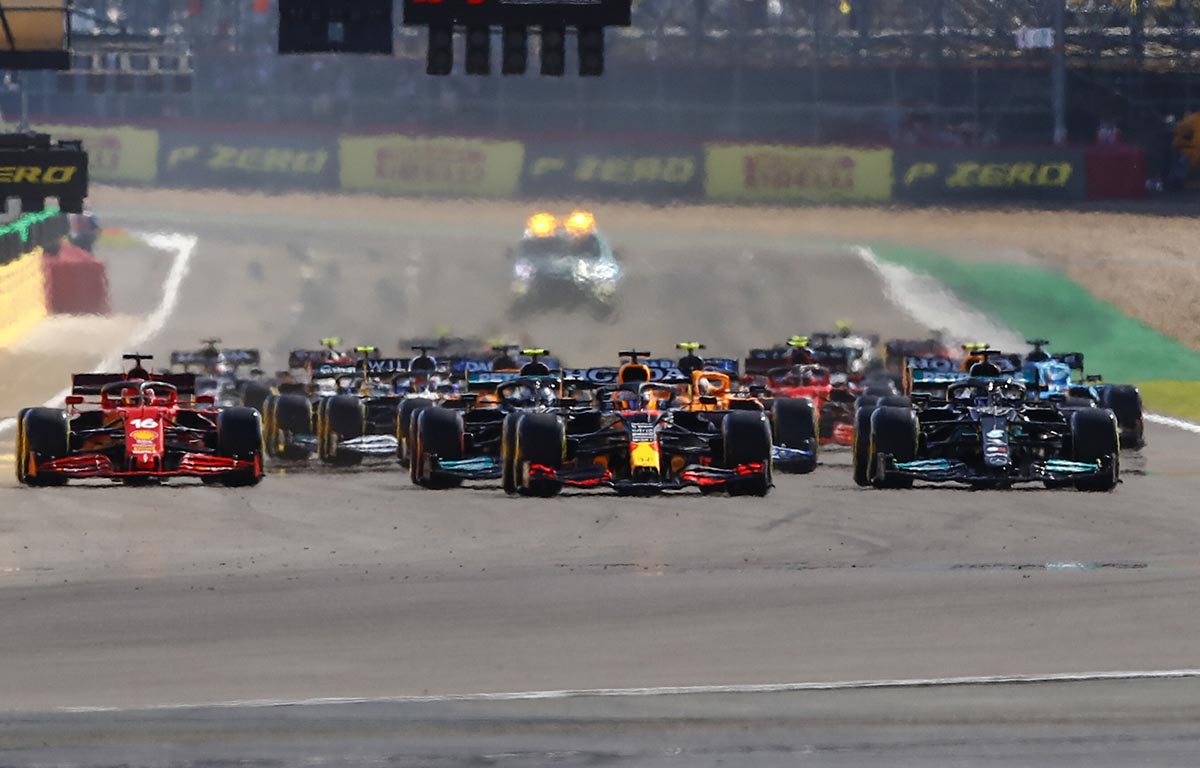 Sprint qualifying has generally been well-received, but is there still a better way to structure a race weekend?
That was a question that many people were asking after the first try of the new format at Silverstone.
There was a largely positive reaction to the race (can we call it that?) itself, but to many people, there were still some issues with the format as a whole.
With that in mind, here are some alternative ideas…
A two-day bonanza
Lewis Hamilton was one of the drivers that wasn't completely happy with the format at the British Grand Prix, and he suggested one that he'd prefer.
"We should just do a long Saturday and a long Sunday. Like FP1, FP2 and qualifying on a Saturday and then a sprint race and a race on Sunday, if you want to do a sprint race," he said after sprint qualifying.
"Just pack it all in – there's been so much wasted time the last couple of days. Today [Saturday] has been long and obviously yesterday we didn't do anything in the morning."
There are undoubtedly some benefits to getting rid of Friday running altogether. It would mean we don't have the strange situation of having a somewhat pointless FP2 between two qualifying sessions, and it would reduce the amount of travel for teams which, with the calendar getting bigger and the budget cap reducing staff numbers, would be very welcome.
On the flip side, the workload during a weekend would get much higher with far less time for repairs, and a big incident in the sprint could rule drivers out of the main race and thus detract from it.
Ultimately, one of the big reasons F1 moved qualifying to Friday and put sprint qualifying on Saturday is to have things that would attract viewers on three consecutive days, so it's safe to say this won't happen.
Super Saturday
Why not…

Friday – FP1, FP2
Sat – Qualifying, sprint race
Sun – Race#F1

— Planet F1 (@Planet_F1) July 17, 2021
As already mentioned, one of the big downsides of how things were structured at Silverstone was the fact that, shoved between the two qualifying sessions was an FP2 that ultimately didn't serve any useful purpose whatsoever.
"From my side, the format is too different with the practice. It's a bit of a waste of time. It doesn't make much sense, with practice two, the way it is," said Sergio Perez.
"That's something drivers and teams see as a bit useless. It's not like you can prepare anything from that point – you cannot prepare for the sprint, and you cannot prepare much for the race."
The obvious solution to this would be to move FP2 back to the Friday and just have sprint qualifying replace FP3 on Saturday. Then, both practice sessions would be meaningful for the teams, and we don't have a practice session after qualifying which, let's be honest, just felt weird.
Again though, this format doesn't line up with the sport's desire to get eyeballs on it on Friday.
Less practice, more qualy
Along with the FP2 matter, the other and arguably bigger complaint from Silverstone was the fact that the person who was the fastest over the course of one lap didn't get pole position for the race.
Indeed, it didn't feel right that Hamilton's reward for his lap in traditional qualifying was starting on pole in a less important race than the main one. Plus, it really messes with the sport's statistics going forward.
So, to avoid having a pointless practice session and to keep standard qualy more meaningful, how about we have FP1 and qualifying for a sprint race on Friday, the sprint race and qualifying for the main race on Saturday, and the main event on Sunday, obviously.
Not only does it solve the problems with the format used at Silverstone, but it also keeps Fridays relatively interesting too. The sprint race would admittedly feel a little pointless if the finishing order doesn't set the grid for anything, but that could be solved by awarding more points to more positions in it, perhaps using the old pre-2010 system.
Sure, only one practice session could create chaos, and Saturday qualifying could feel a little less special if we have another one the day before – although things could be mixed up by making the Friday one a one-lap shootout – but hey, it would all be a lot of fun.
A simple switcheroo
An easier way to preserve the sanctity of traditional qualifying and pole position – and keep the glorious moments like Charles Leclerc's Saturday triumph in Monaco – is to simply move sprint qualifying to Friday evening in place of FP2 and keep the rest of the format the same as usual.
As with the above suggestion, you can keep it interesting by implementing the pre-2010 points-scoring system for it, ensuring that it still convinces fans to tune in on Friday.
The big question for this scenario is how the order for the sprint is set, and that's one we don't have a sure answer to. They could just start in championship order, but that could lead to a boring race, and reverse grids of any sort aren't popular to say the least.
Still, it's something worth considering for sure just so that pole position can actually remain pole position.
If it ain't broke…
We have to end this by asking the question: Do we *really* need to move away from the tried and tested format?
There isn't anything majorly wrong with it, and at a time when so many things are changing with the 2022 regulations and budget cap being introduced, there's something to be said for sticking to tradition in some senses.
If said changes have the desired effect, things like sprint races won't be needed to make things exciting. Given that, while we see if that is the case next year, the usual race weekend should remain the main one.
That being said, there's no harm in trying new things occasionally, and there's no lack of options should the sport choose to do so…
Finley Crebolder