An alternative list to Rosberg's top F1 drivers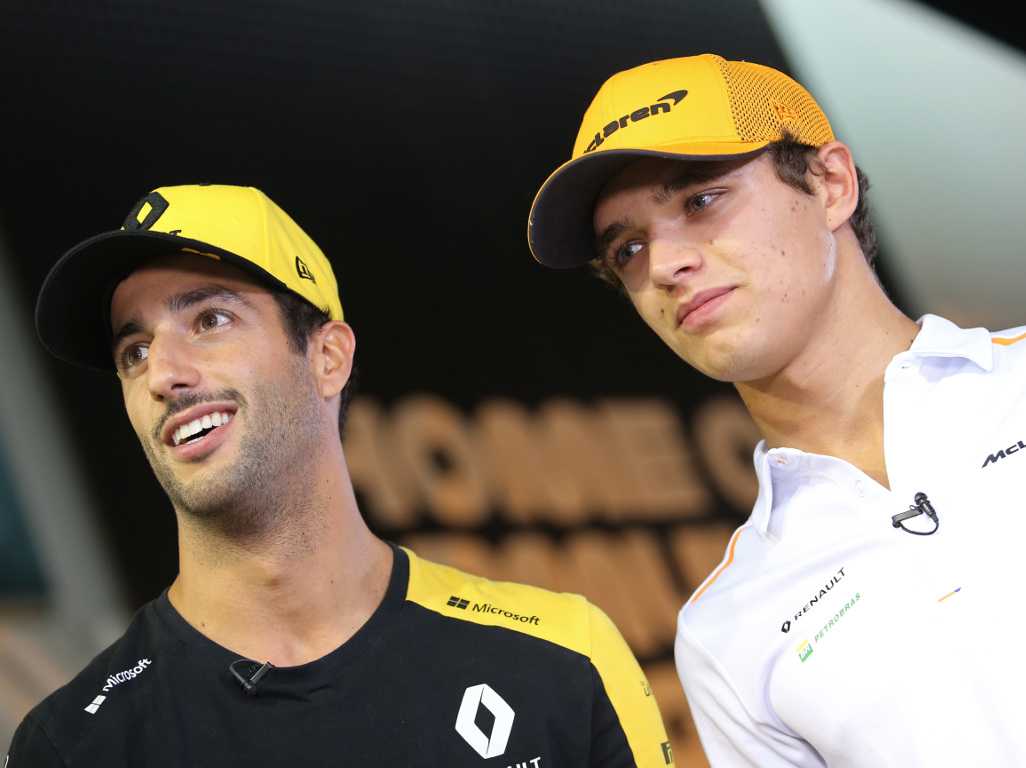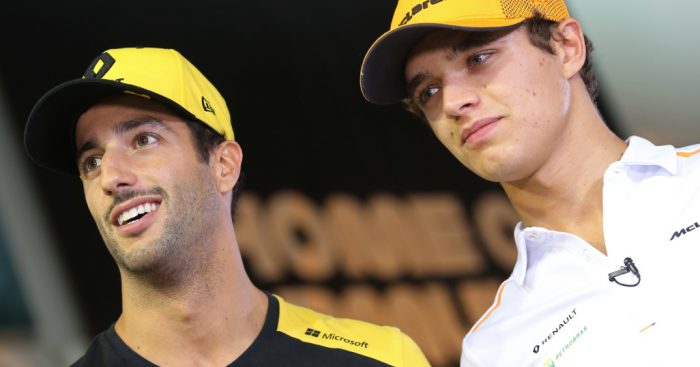 Earlier this week, popular Youtuber (he did a bit of driving too) Nico Rosberg listed his drivers of the season. He had Lewis Hamilton down as the best, ahead of Max Verstappen, Carlos Sainz and Charles Leclerc.
This well and truly kicked off the "drivers of the season" discussion. While many agree with him, others think he's way off the mark and have voiced their discontent. Just look at the comments section of his video.
Usually, we'd wait until the end of the season to do our own rankings, but with the former World Champion's comments proving so divisive and, as always, nothing much likely to happen in Abu Dhabi, we figured we could add our own two cents worth early.
So, without further ado, here are our top five (four is a bit of a weird number, Nico) drivers of the season.
5. Lando Norris 
Being just 19 years of age and becoming the first British rookie to drive for McLaren since Lewis Hamilton, Lando Norris had an immense amount of pressure on him from the moment he joined the grid, but he's handled it with ease.
He may be 50 points behind team-mate and best bud Sainz, but that reflects harshly on the Brit. In Spa, Norris was set to finish P5 when his car failed him on the final lap, and that wasn't the only time he's been down on his luck. In France, he could have finished in the top five if not for mechanical issues, while he was forced to retire in Monza after his team didn't put a wheel on his car properly.
In races that he has finished, he's finished outside the points on just four occasions and has two top-six finishes to his name. Most impressively though, is his qualifying record. He's, on average, been the best midfield driver on Saturday's this season and has often comfortably beaten Sainz. A highlight was Austria, where he started P5 on the grid and fought with the big boys before finishing P6.
Just Lando Norris mixing it with the big boys at the start of the #AustrianGP. No big deal.pic.twitter.com/yw0wzqiSGI

— Planet F1 (@Planet_F1) July 1, 2019
He may not be at the level of his team-mate yet, but given that he's only just entered his 20's and it's his first season on the grid, you'd imagine he'll get there. A bit of good luck for once would help.
4. Daniel Ricciardo 
Rosberg put Leclerc in this spot on his list, we disagree. Look, he's been great, but he's often failed to deliver on his strong Saturday performances, has made some big errors and has been up against a team-mate who has often been, for lack of a better word, crap. He'd make our top 10 without a doubt, and probably our top six, but in our eyes, hasn't been better than anyone else on this list.
Daniel Ricciardo would have been hoping for more in his first season at Renault when he joined from Red Bull but, with the car he's been given, he couldn't have done much better. 54 points and P9 in the Championship may not look like much but considering he's had five retirements, four of which weren't his fault, and one disqualification, it's pretty impressive.
In the 15 races that he has finished (including his DSQ), he's been inside the top six on five occasions and has spent more laps in P6 than any other position this season. He's also beaten team-mate Nico Hulkenberg in 10 of the 14 races they have both finished and out-qualified him 13-7.
Of the drivers to be in a midfield car all season, the Aussie trails only Carlos Sainz. Behind him, Perez is the closest midfield contender, eight points behind despite being classified in four more races. Ricciardo may not have had the chance to do any shooeys, but he's proved he's still one of the best on the grid.
3. Carlos Sainz 
Credit where credits due; in our eyes, Nico got his top three bang on. Eyebrows were raised when Red Bull snubbed Carlos Sainz for Pierre Gasly, and rightfully so, as the Spaniard has gone to make his former employers hugely regret their decision.
He had a difficult start to life at the British team, retiring from his first two races, but since then, he's never looked back. Between France and Hungary, he finished in the top six in four out of five races and, after a mechanical failure in Spa and a pit-stop issue in Monza, did so again in Russia and Japan.
The icing on the cake came in Brazil though. After starting stone dead last, he incredibly fought his way up to P4 by the time the chequered flag came down and ended up taking his first-ever podium after Lewis Hamilton was given a penalty.
🍌 That was fun!
🎥 @F1 @McLarenF1 @EG00 #carlossainz pic.twitter.com/VIPTblR8vA

— Carlos Sainz (@Carlossainz55) November 19, 2019
With one race left, he's got a great chance of hitting the 100-point mark and finishing P6 in the Championship, above the two men who have driven the car Red Bull opted not to give him.
2. Max Verstappen 
"At the moment I'd put Hamilton and Verstappen maybe even on a par, like equal," said Rosberg. This is perhaps the biggest indication that Max Verstappen is now driving at a higher level than ever before; the fact that there's a genuine debate as to whether he or Lewis Hamilton is the best driver on the grid.
The Dutchman carried his excellent late 2018 form into this season, finishing in the top five in each of the first 12 races, winning two and finishing on the podium five times. Even as his form has finally dropped off since Spa, he's still taken two podiums and a win to put himself P3 in the Standings, above both Ferraris, with one race to go.
We just can't get enough… And now it's from every angle 🏆👌 How many times have you played this back? 🇦🇹 #AustrianGP pic.twitter.com/LKq8I9vlnu

— Aston Martin Red Bull Racing (@redbullracing) July 1, 2019
With his late pass on Leclerc to win in Austria and his triumph over Hamilton in Brazil, he's shown that not only is he still the best talent around, but he's also the man to finally end the six-time champion's reign of terror. Everybody wants to see a Championship fight between the two – Verstappen is more than ready for it, he just needs the car.
1. Lewis Hamilton 
Immediately after suggesting the two were on a par, Rosberg quickly changed his mind and clarified that Hamilton is slightly ahead of the Dutchman, and it's hard to disagree.
In the face of young pretenders and "Bottas 2.0", Hamilton never looked to be in danger of failing to rise to the challenge. He effectively secured his Championship in the first half of the season, making the most of a dominant car to win eight of the first 12 races.
Even after Ferrari and Red Bull caught Mercedes and in some cases surpassed them, Hamilton remained ridiculously consistent to comfortably become World Champion again and go within one of Michael Schumacher. The next generation may be coming to take his place, but as he showed various times this year, he's not ready to make way yet.
Follow us on Twitter @Planet_F1 and like our Facebook page.