After two years where Ferrari, and more specifically Sebastian Vettel, have at least threatened the dominance of Mercedes, the start of the 2019 season virtually guaranteed another double championship success for the Silver Arrows. Even after their two main rivals closed the gap towards the end of the year.
The championship means they now have six Constructors' titles on the bounce, matching the tally accumulated by Ferrari between 1999 and 2004.
Ferrari in the early noughties has for so long been the go-to answer when pressed about the most dominant, extended period of time in F1. Six straight Constructors' Championships, five straight World titles, Michael Schumacher dominating races. The culture of winning that was created by the team couldn't be matched and in the five-year period between 2000 and 2004, they won a massive 67% of the races.
Whilst there have been other periods of dominance in F1, none have quite been able to compete with the level Ferrari were at. The McLaren spell in the mid 80s to the early 90s had the longevity, but of those years it was only 1988 and 1989 that were truly dominant. Red Bull won both championships four years in a row, but two of those years saw the Drivers' come down to the final race.
Now there's a Mercedes dynasty on the block, and it could be even better than Ferrari's. Ferrari's 67% win percentage between 2000 and 2004 is eclipsed by Mercedes who have won 74% of their races between 2014 and 2019. That figure did come down after 2017 and 2018 as the Scuderia came back with a vengeance, but it was bolstered again by a strong 2019.
Parallels between the two can be drawn very easily. Both had their years where no one could touch them. 2001, 2002 and 2004 were forgone conclusions for Ferrari, as were 2014, 2015 and 2016 for Mercedes. There's also been years where they have won despite adversity. Schumacher won the 2003 crown by just two points and Ferrari stuck with Mercedes in 2017 before the latter finally pulled clear.
The mentality is remarkably similar too, the culture that Jean Todt, Ross Brawn, Michael Schumacher and co created is one of 'win at at costs', it didn't matter how it was done, as long as it got done.
Mercedes have developed something along the same lines. The team did allow Lewis Hamilton and Nico Rosberg to race each other on track, but only when it was safe to do so. Mercedes knew that incidents like the ones at Spain (2016), Belgium (2014) and Austria (2016) would not come back to bite them.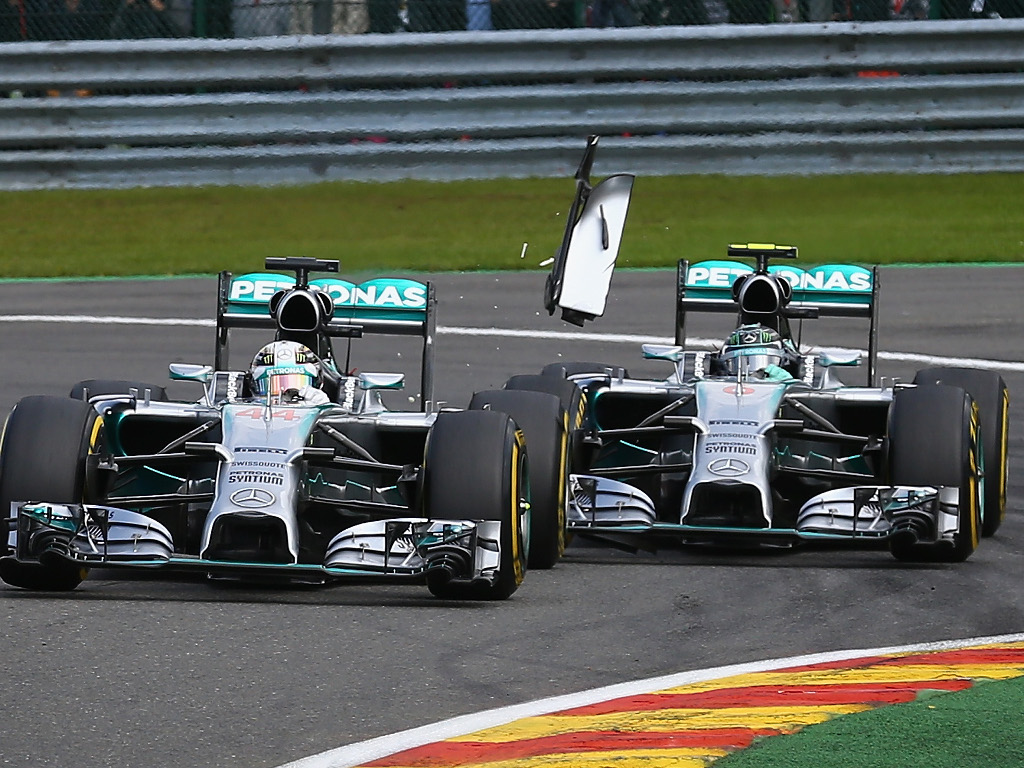 Once a viable challenger appeared, Mercedes made it perfectly clear that they would not take any unnecessary risks. Take the team orders at Russia last season as an example, they were as clinical as Ferrari in Austria, 2002. There was no doubt as to what was happening, after the race Toto Wolff was deaf to the backlash. He knew he had made the right call and that's all that mattered. Rightly so. In both dynasties, there is no hesitation over the way things are done.
Naturally all runs at the top come to an end eventually, after Ferrari's years of winning came to an end in 2005, they've enjoyed just one drivers' championship and two constructors championships. The time for Mercedes reign to end will happen too. The question is when will it happen? And what will be the cause?
In the case of Ferrari it was the emergence of Renault, buoyed by a hungry, young Spaniard. For Mercedes it could be the 2021 regulation changes, in which case who is in a better position to take them down? Ferrari were once again the nearest challengers in terms of the Constructors but Verstappen was the closest driver and theoretically that Red Bull/Honda partnership is only going to get better with time.
Even if the Mercedes dynasty does end in 2020, they could make a case for having the most dominant period of all-time. However, if it carries on much further, there might be little to debate.
Ben Hocking
Follow us on Twitter @Planet_F1 and like our Facebook page.