Assessing Ricciardo's form since F1's summer break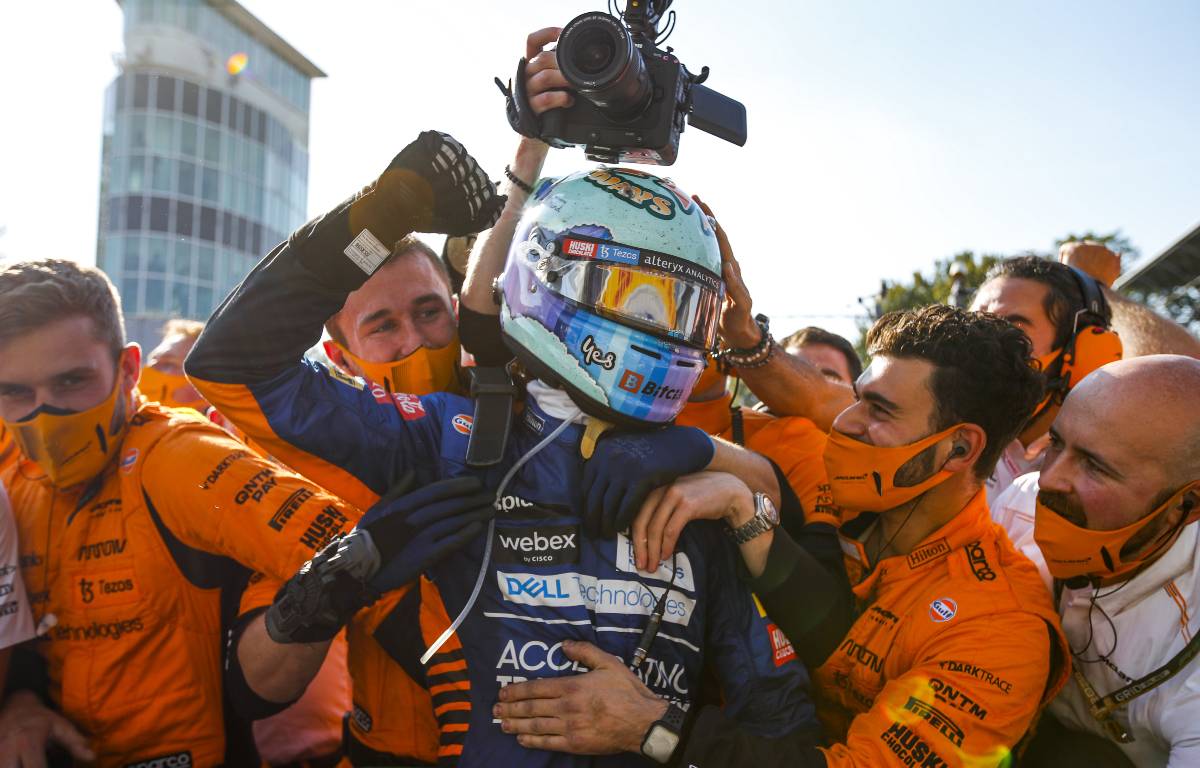 The great benefit of being the joker in Formula 1's pack is that Daniel Ricciardo can get away with saying things most of his rivals can't.
Often delivered on the cushion of his smile and with the accompanying giggle, his words lack the weight of, for instance, Max Verstappen at his most menacing or Fernando Alonso at his feistiest.
So it was on the cool-down lap of the Italian Grand Prix at Monza, where Ricciardo – having just ended McLaren's nine-year winless run and carved a little light into the tunnel of his most challenging season yet – addressed the non-believers.
"For anyone who thought I left, I never left… just moved aside for a while," Ricciardo said over team radio in the closest he will ever come to a cover version of Valtteri Bottas' crowd-pleasing "to whom it may concern" line.
As this was Daniel being Daniel, his radio message – not exactly t-shirt material in any case – perhaps didn't attract the attention it might've done had it come from a darker presence, yet the implication was clear.
After a miserable first half of the year in which he had been dominated, occasionally humiliated, by team-mate Lando Norris and struggled to adapt to the MCL35M car, he was back.
Struggling teams and drivers frequently fool themselves into believing one good result, one clean weekend, can be the solution to all their ills, ignoring the notion that their troubles invariably run deeper than a lack of confidence and confusing the cause for the symptom.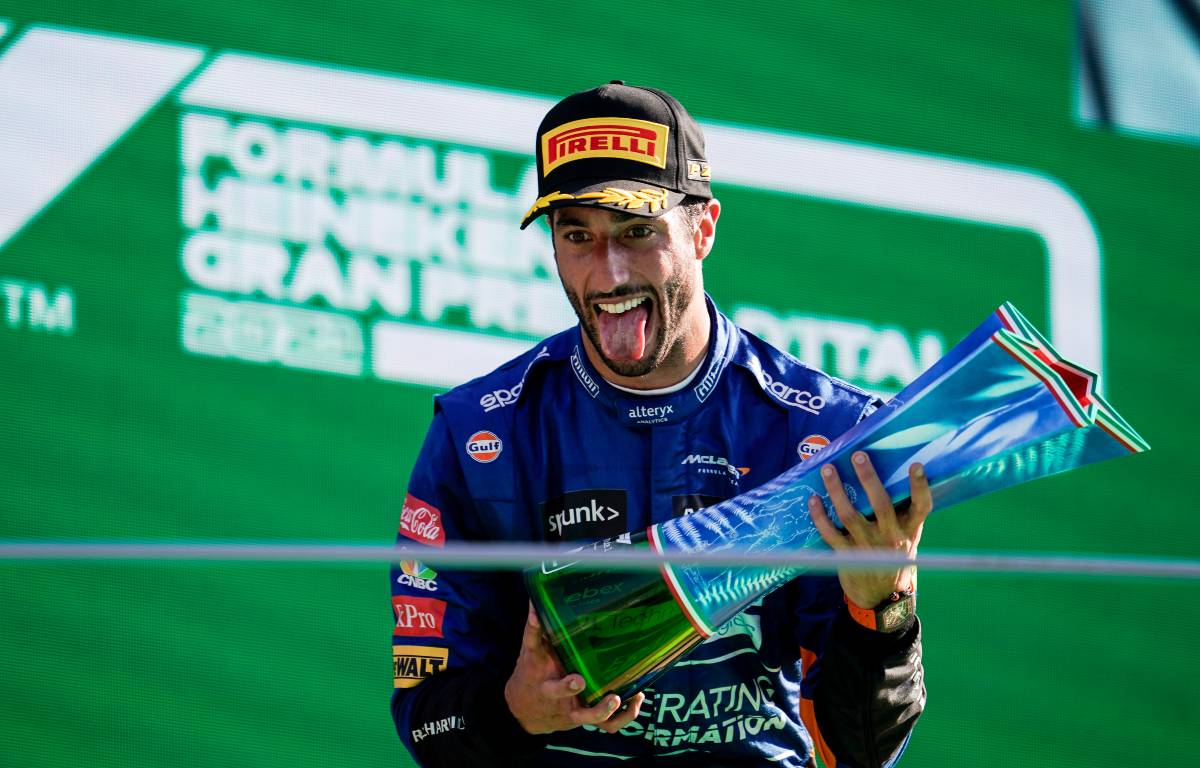 But Ricciardo himself was convinced a breakthrough of some description had already been made.
Even on Sunday morning at Monza, the Australian spoke of the summer break as a turning point in his season, telling Sky Sports' television coverage he was "feeling a little better" and that while it may not translate directly into lap time, he was increasingly comfortable with the car.
In results terms, it is unarguable. Having failed to finish higher than fifth in the first half of 2021, Ricciardo has finished at least fourth in three of the five races since the season resumed at the end of August.
But is this a result of Ricciardo experiencing some kind of eureka moment during his summer holidays, the neural pathways and muscle memory constructed over the first 11 race weekends in the McLaren making everything a little easier upon his return to the cockpit?
Or is it merely track-specific, a case of recent venues flattering the car and dragging Daniel along for the ride?
His fourth place on the grid at Spa, converted into six points when the Belgian GP was effectively abandoned due to heavy rain, marked the beginning of his upturn in form, yet his performance would almost certainly have been shaded had his team-mate completed qualifying.
Prior to his crash at the Eau Rouge/Raidillon section in the early stages of Q3 in deteriorating conditions, Norris had been quickest of all in both Q1, in which he was more than three seconds faster than Ricciardo, and Q2, when the gap was reduced to 1.1s.
Given Ricciardo's eventual deficit to Verstappen's pole time stood at precisely 1.099s, the sense of missed opportunity on Norris' side of the garage was palpable and the rain of race day potentially protected Ricciardo from the true disparity between the McLaren drivers being revealed in the form of a Norris recovery from 15th.
By his own admission, Norris endured his worst weekend of 2021 at Zandvoort, where the long, flowing corners – as at Barcelona, Paul Ricard and Silverstone – somehow seemed to conceal Ricciardo's limitations with the MCL35M.
Two red flags in the dying moments of Q2 left Norris stranded in P13 as Ricciardo outqualified him for only the fifth occasion, yet the misfortune of Saturday became an advantage on Sunday as Ricciardo – not for the first time in 2021 – was instructed to let Norris, on a medium-hard strategy, past.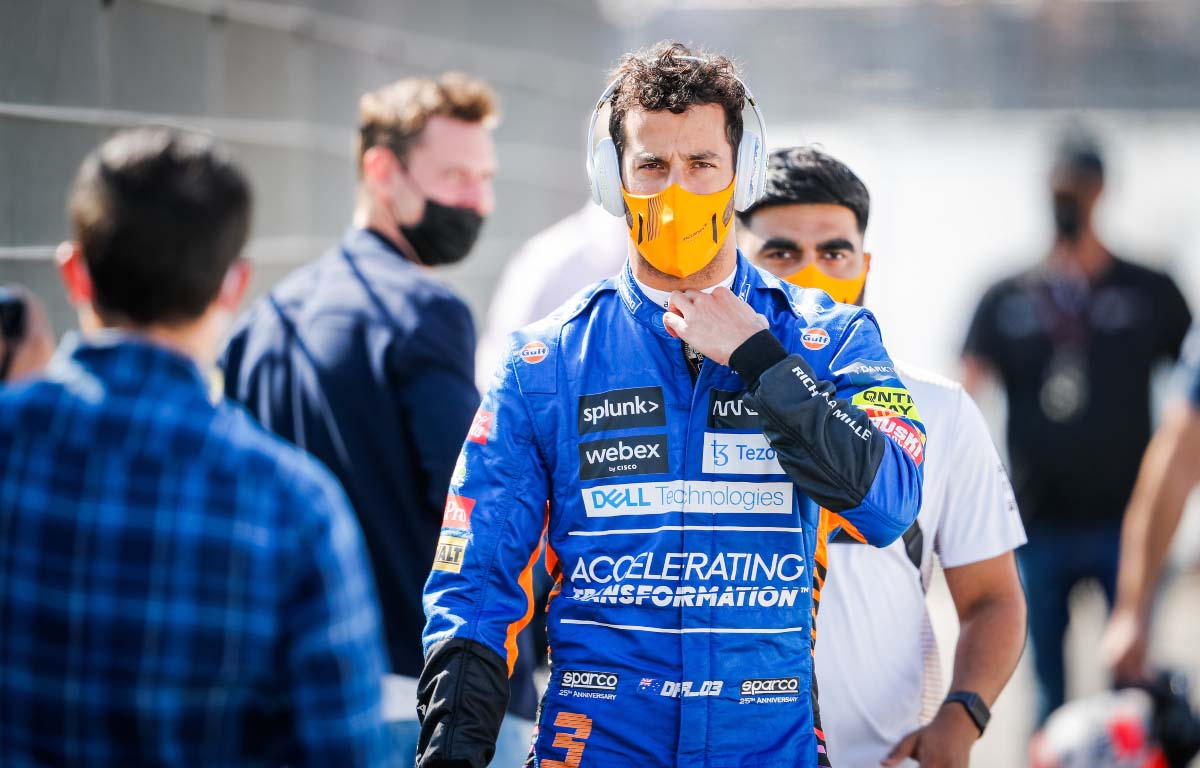 Then came Monza, where if Ricciardo hadn't been competitive in a McLaren-Mercedes against a bunch of underpowered Ferraris and Alpines, Pierre Gasly's AlphaTauri-Honda and an Aston Martin beset with their own problems, Zak Brown and Andreas Seidl may well have been moved to study the smallprint of his contract.
In that context, fifth on the grid in Friday qualifying was the minimum requirement and what followed was simply a function of the Monza weekend in terms of format and circuit layout.
The latest trial of the sprint format presented the opportunity of two race starts, which Ricciardo, to his credit, played to perfection, nudging ahead of Norris and Lewis Hamilton to claim third in the sprint before beating polesitter Verstappen to Turn 1 in the grand prix itself to take the lead.
Once ahead there would be no catching him, the end-of-straight speed of the low-drag McLaren and its glorious Mercedes grunt shielding Ricciardo from the threat of Verstappen's DRS-assisted Red Bull-Honda throughout the opening stint.
Verstappen's race-ending collision with Hamilton, which promoted Norris to second, effectively sealed the victory, for the one car that could have realistically attacked Ricciardo – the identical one, with added DRS – was warned not to bother by a long-suffering team determined to take their chance.
With a long run to the first braking zone, Sochi was always likely to sustain McLaren's feel-good factor, but while Norris rode the wave to finally secure his maiden pole position, Ricciardo failed to lap within half a second of his team-mate in any timed session.
Despite qualifying fifth, Ricciardo's final Q3 lap on soft tyres on a drying track was more than two seconds adrift of Norris' time – again underlining the difference in confidence and feel between the drivers – and he was more than 40 seconds behind when rain arrived late in the race.
With relatively little to lose, Ricciardo was among the first to pit for intermediates, jumping from sixth to fourth when Norris, fighting Hamilton for the win, and Sergio Perez gambled and lost by staying out on slicks.
Having been stuck on 50 points at the halfway stage of the season, Ricciardo had added 45 points to his tally in just four races, yet the recent Turkish GP perhaps provided conclusive proof that rumours of a Ricciardo revival have been greatly exaggerated.
Returning at last to a more representative track, Ricciardo not only failed to reach Q3 for the first time since Hungary, but fell at the Q1 hurdle for the first time since May's Portuguese GP, where the true extent of his McLaren difficulties first became apparent.
If his poor grid place owed much to his positioning at the end of Q1, leaving him unable to capitalise on a drying track, his lack of pace compared to Norris in the dry on Friday – that half-second gap again casting a shadow over his every move – and poor progress in the race had the feel of normal service being resumed.
And it fed the growing perception that Ricciardo – having enjoyed his success at Red Bull and made his money at Renault – is now, at 32 and with his best days likely behind him, a driver lacking desire, who stays beaten.
If nothing else, Ricciardo's victory in the Italian GP – the very fact he is the only McLaren driver since 2012 to stand on the top step of a podium – will buy him time and patience, and help convince the likes of Brown and Seidl there is gold to be had if they keep on digging.
Monza came too late to save his season and – as he "moves aside" once more, his period of respite probably over – 2022, with a completely new car under fresh regulations, already has the look of a make-or-break year.
It cannot come soon enough for the self-styled Honey Badger who, for all his bluster, has become an endangered species.
Will Turkey just be a one-off for Daniel Ricciardo?
After strong showings after the summer break, Daniel Ricciardo will hope his off-key weekend in Turkey is just a one-off.