Aston Martin's long-term plan far from a stroll in the park
Aston Martin's long-term plan to climb to the front of F1 appears to have made little progress on track this season…
It's truly quite sad to see the former Force India/Racing Point team, well-known for punching above their weight class in terms of points and Championship positions given their meagre finances, have slipped completely away from even the upper midfield.
Throughout the team's 30-year history in a variety of guises, the ingredients are certainly there for performance: an F1 financial budget cap to ensure parity on spending, a passionate owner investing plenty of money into infrastructure and facilities to ensure the team has everything it needs, a well-regarded and clinical new team boss in Mike Krack, and a four-time World Champion in Sebastian Vettel – whose powers don't appear to have completely waned just yet.
But something's not clicking for this team, who are arguably at their least competitive in F1 since the particularly turbulent days of the death throes of Jordan and the quick sales to Midland, Spyker and, eventually, Force India.
Just like everyone else, 2022 marked an opportunity for a great reset. It was a chance to start afresh with new regulations, a completely fresh blank page with which the smaller teams had the chance to get more in the mix without the bigger teams simply spending their way to the front.
While that hasn't quite worked out as intended, with the status quo largely remaining the same, Aston Martin have managed to slip further away with their new car. Finishing seventh with 77 points overall last year, Aston Martin had scored 48 points heading into the summer break – it would have been 66 had Vettel not been disqualified in Budapest for a pretty minor technical infringement.
At the same stage this year, Aston Martin have only managed 20 points. While Vettel missed the first two races of the year due to contracting COVID-19, the reality is he wouldn't have scored points in Bahrain or Saudi Arabia with what has turned out to be a cumbersome AMR22 in the races since.
The highlight of their year has been Vettel's run to sixth place in Baku (which might have been fifth had he not slid off the track), and the German has outscored Lance Stroll 16 points to four. The low point of their season is a toss-up between Australia and Austria – both terrible weekends with plenty of damage and incidents, and a remarkable lack of speed.
Having started the season with a unique car concept, one which clearly didn't work, Aston Martin showed up in Barcelona with a significant update package that closely matched that of Red Bull – perhaps no surprise given the departure of Red Bull aerodynamicist Dan Fallows to Aston Martin following a lengthy court battle.
While initially met with some indignant shock from Red Bull, Aston Martin were able to prove to the FIA that the design was not a copy of Red Bull's, and they had the research and development work stretching back to 2021 to prove it.
That Red Bull indignation quickly died away, with the Milton Keynes-based team apparently coming to the same conclusion as everyone else as the races ticked away: the upgrades haven't had any significant positive impact on results.
Read more: Conclusions from the first half of the 2022 season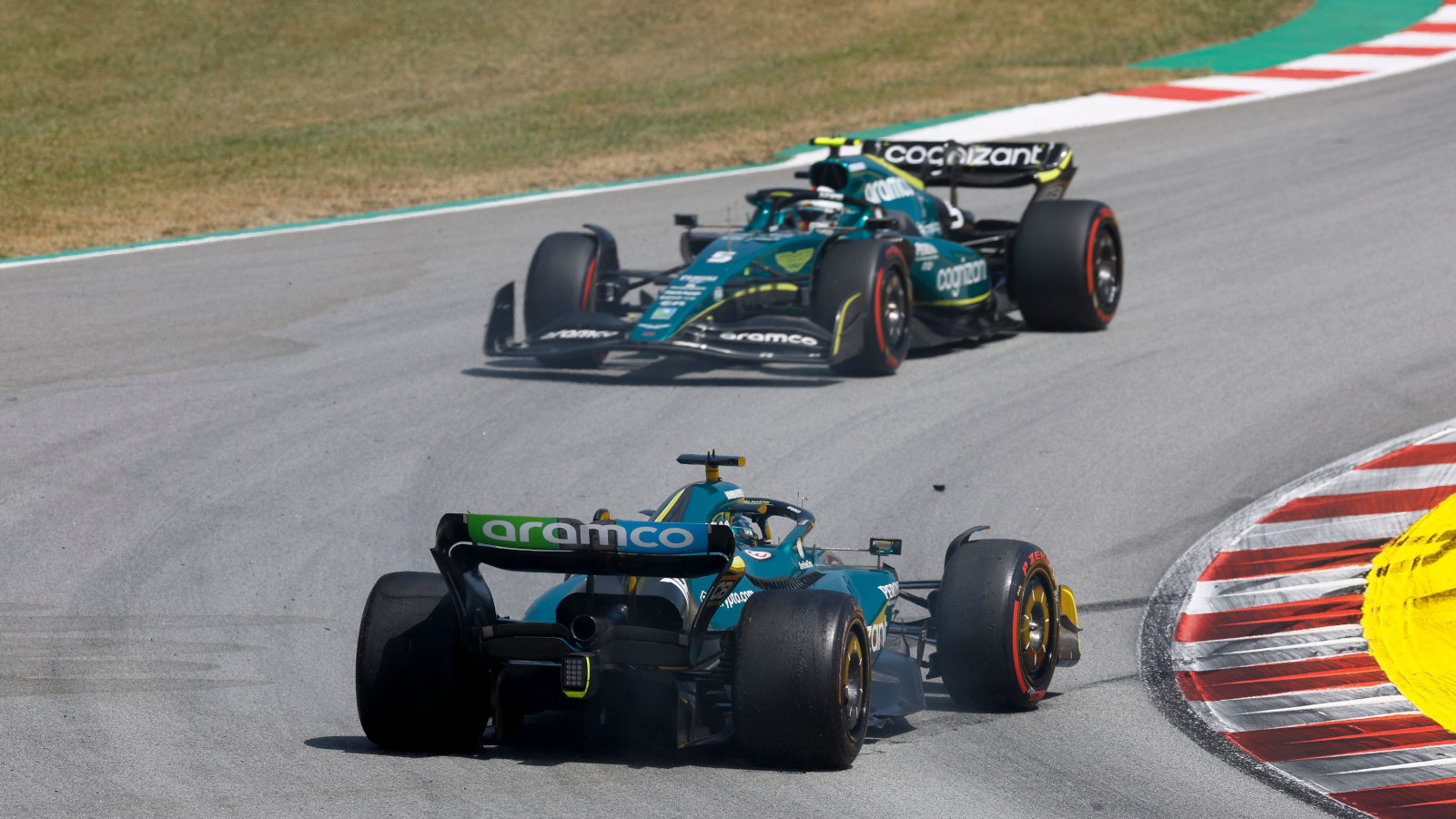 With Aston Martin and Lawrence Stroll, during 2021, setting themselves the goal of climbing to the top of F1 within "four-to-five years", that slope has never looked steeper.
Sure, great progress is being made away from the racetrack – the team's massive new 15,000m² factory is coming along apace at Silverstone and is expected to be operational, together with their new wind tunnel from mid to late-2023.
The rebranding and re-alignment of the team has resulted in huge sponsorship deals such as their title partnership with blue chip Fortune 500 company Cognizant, and 'strategic partner' Aramco.
Finances are certainly not the problem with Aston Martin. So what is it? What is it about the project that made former long-term team boss Otmar Szafnauer decide to cut and run ahead of the 2022 season?
Comments he's made since seemed to suggest Stroll is a much more involved boss than Vijay Mallya was, with Szafnauer making a comment branding the situation as "two popes" running the team. He later denied the comment was aimed at Stroll, and clarified he meant Martin Whitmarsh – the former McLaren boss was appointed as Aston Martin Performance Technologies CEO in October 2021, becoming another boss for Szafnauer to report to.
Vettel, too, has had enough – perhaps the most damning indictment of all, considering the German driver's level-headed maturity. With Vettel's petulant and impatient temperament in his past, the four-time Champion had the opportunity to continue as the de facto team leader into 2023 – Mike Krack making it abundantly clear that they wanted Vettel to continue on a new deal.
But, evidently not enjoying languishing near the back, Vettel has departed the sport entirely rather than continue racing for Aston Martin – perhaps the most damning verdict of all on where he sees the team's immediate prospects in F1.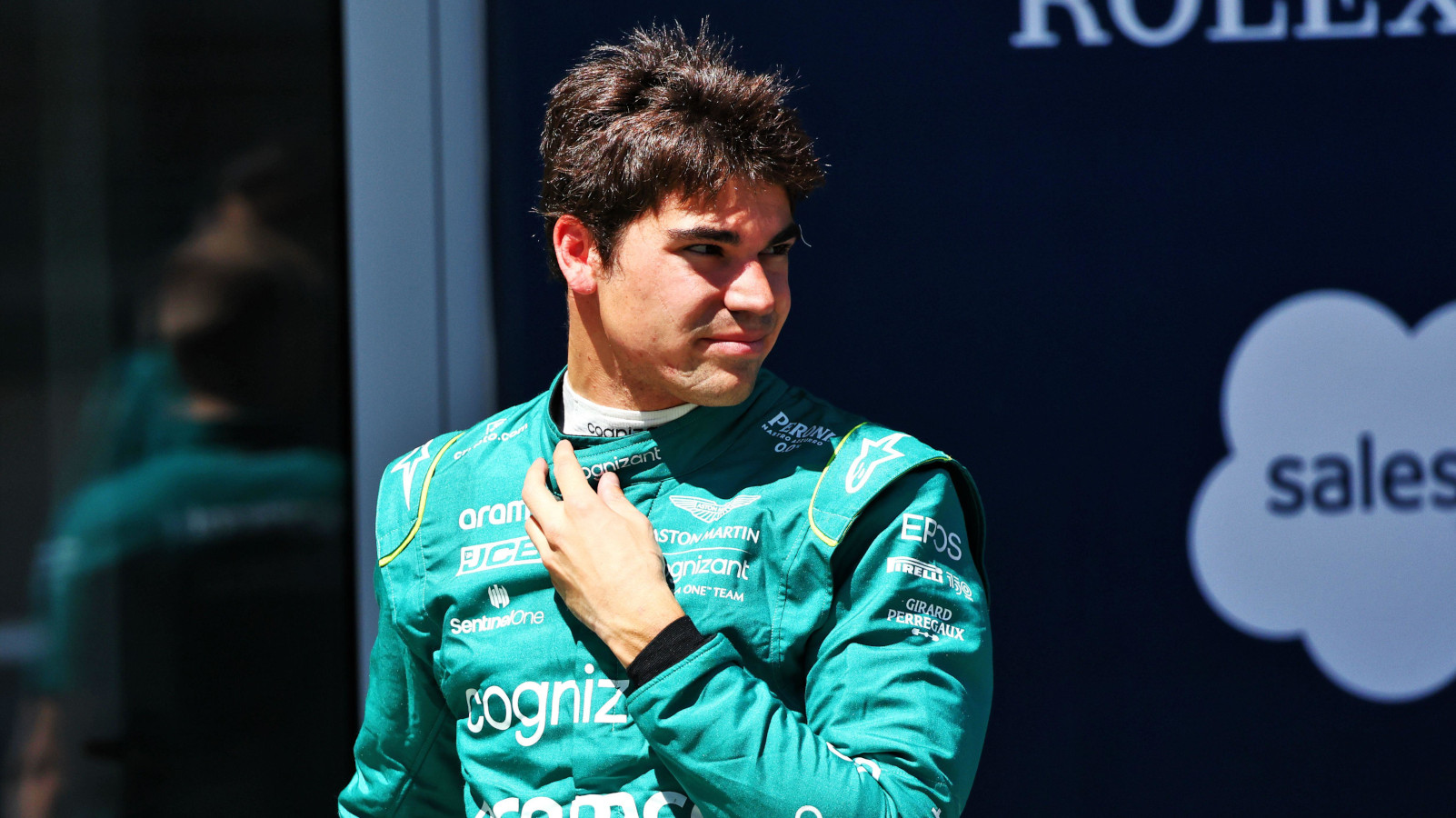 It's in the second seat that maybe the answer lies. Lance Stroll is a more than competent F1 driver who, although sometimes proving to have trouble with spatial awareness of cars around him, has proven to be more closely matched with the past-his-peak Vettel than many expected.
But there are not many teams where the power dynamic is so skewed that a four-time Champion will still never get the team fully aligned behind him because the second driver is the owner's son.
Regardless of the money, regardless of the big-name sponsors, regardless of the state-of-the-art factory, keeping Stroll as a driver sends out the message that this team is still just a hobby for the Strolls, centred around keeping Lance in F1.
Stroll certainly appears to have enough skill to merit his place on the grid, but would he have it without his father purchasing a team and placing him in one of the seats? After all, a team aiming to be the best should be hiring the best – for both seats.
Having the likes of Vettel or, for 2023, Fernando Alonso, is all well and good, but Stroll needs to be put under the microscope and face the same trials and consequences as any other.
This isn't intended to be disparaging towards Stroll as a driver or a person, merely an observation that he needs to be his own man. Seeing him prove himself away from his father's company, with any other team, would be highly enjoyable to watch. It also would reassure everyone within Aston Martin that the squad isn't set up to be an expensive and nepotistic toy.
However, in saying all of that, it's for this very reason that the hiring of Fernando Alonso must be lauded. The Spaniard is a significantly different personality to Vettel, and won't hesitate in speaking his mind to the world if he feels he is being compromised by an odd power dynamic.
It's hard to imagine Alonso putting up with a last-corner brake check, like Stroll did on Vettel in France, without simply exploding afterward. While Vettel felt he was never going to be able to make the changes the team needs, perhaps Fernando is the very man to put things into clearer focus for Aston Martin.