Five candidates to replace Sebastian Vettel at Aston Martin
Aston Martin need a driver to replace Sebastian Vettel – and so, with no glaringly obvious contender, who will they pick?
Vettel has announced his retirement just at a time when Aston Martin were in talks with the German to extend his stay to a third year in 2023.
Team principal Mike Krack had said recently there was no "plan B" if the discussions with Vettel resulted in a parting of the ways. Now, that plan B is very much required.
So, to whom will the Silverstone-based team turn to accompany their owner's son, Lance Stroll, in the driver line-up?
In our opinion, experience – although not necessarily quite as much as Vettel brought – will be needed. Stroll does not strike us as a team leader, for sure. Therefore, we have ruled out rookie options from this list.
Aston Martin do not have an academy programme either, while their current reserve driver Nico Hulkenberg may just have been off the grid permanently a little too long to be considered.
Here are what appear to be the five most obvious candidates:
Fernando Alonso
This would solve a problem for Aston Martin and, in a way, Alpine.
Aston would get an experienced driver to push the team forward, almost a straight replacement for Vettel in that sense given what they have both achieved in the sport.
Alpine, meanwhile, would be able to bring in their Australian prospect Oscar Piastri alongside Esteban Ocon and no longer have to worry about renewing the Spaniard's contract, which expires this year.
The snag? Alonso may see it as a step backwards in terms of current car performance, although the long-term potential at ambitious Aston may appeal.
Daniel Ricciardo
Here's another scenario that may suit all parties, with Ricciardo's move to McLaren not having worked out as well as hoped by either side.
He has the experience, knowhow and past success under his belt. But would Aston Martin be getting someone who, like Vettel, had his best days well behind him? Arguably, Alonso remains a level above both of those two.
Nevertheless, the Australian was a race winner in 2021 and would have the profile within the sport Aston Martin may be looking for commercially.
McLaren have a queue of IndyCar racers lining up to test for them and potentially bag a race seat alongside Lando Norris, so would not be short of options themselves if Ricciardo moved on.
Pierre Gasly
Biding his time at AlphaTauri waiting for a bigger opportunity, could this be the one for Gasly?
He has been at the head of the line for some time since rebuilding his career after his demotion for Red Bull and is chomping at the bit for a chance elsewhere, knowing Sergio Perez has nailed down the seat next to Max Verstappen.
The Frenchman ticks a lot of boxes and should not be too difficult to extricate from his contract, although his 2022 performances have been somewhat underwhelming even in a less competitive car.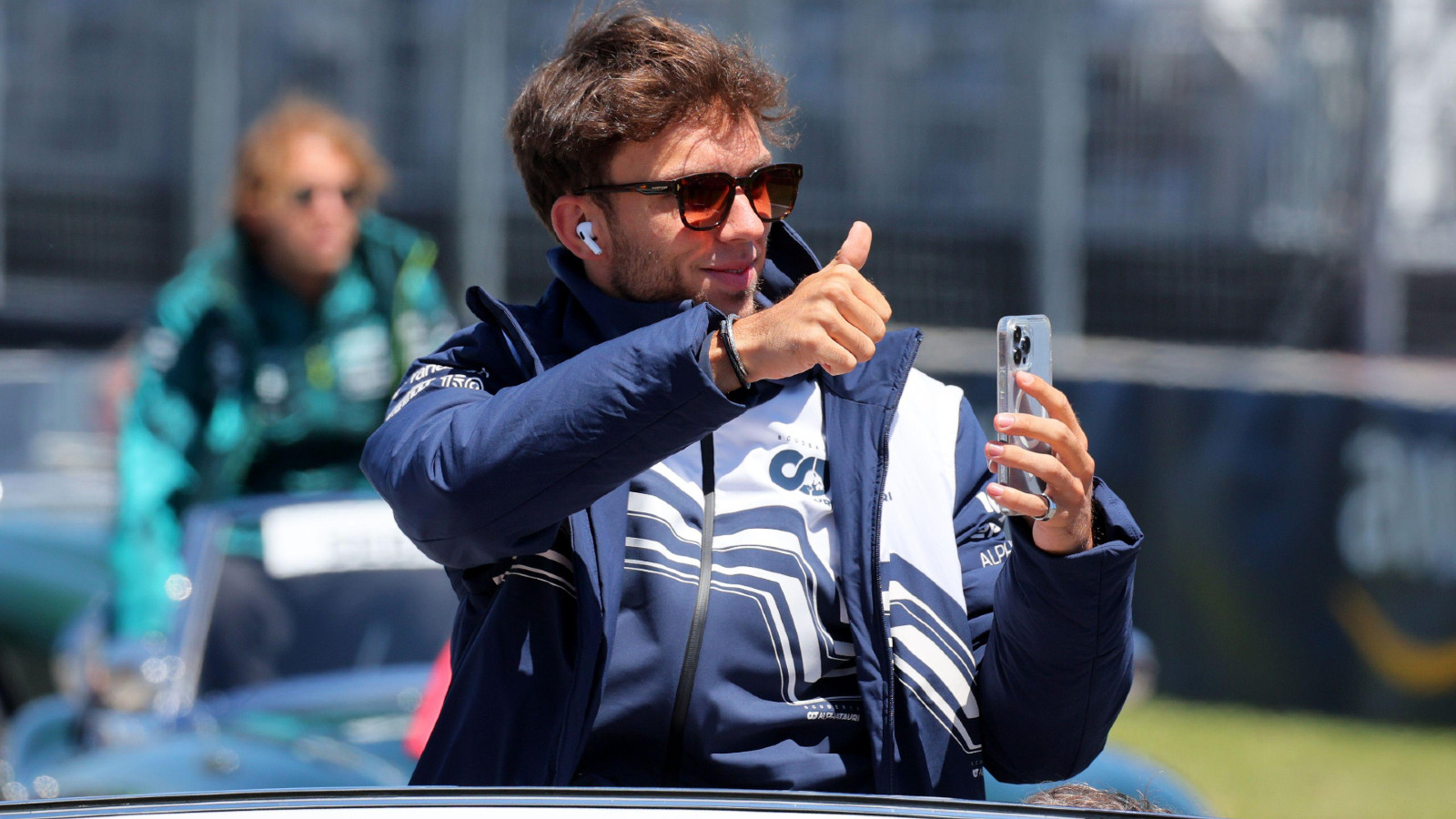 Valtteri Bottas
Enjoying himself away from the Mercedes cauldron, Bottas could be the perfect fit in some aspects – especially from a technical viewpoint, given the connections his former employers have with Aston Martin.
But the Finn has settled in very nicely to life at Alfa Romeo, feeling wanted and having things built around him, so would he want to give that up?
Long term, however, Alfa Romeo look to have more of a glass ceiling, so Aston Martin could offer better chances to increase his number of 10 F1 wins – and maybe even that elusive title.
Mick Schumacher
Now, we know we said rookies may be out of the running, but Schumacher is no rookie. At the end of this season, he will have completed two full F1 campaigns.
And, of course, he is a big mate of Vettel's, so if the retiring driver is consulted about his successor – and he surely will be – this very famous name is likely to be high on the list.
Two problems here, though. Firstly, is Mick actually ready to lead a team with World Championship aspirations in the not-too-distant future?
And secondly, would Ferrari be prepared to release him? He is, of course, still a member of the academy at the team his father graced for so long.