Aston recovering lost ground after paying heavy price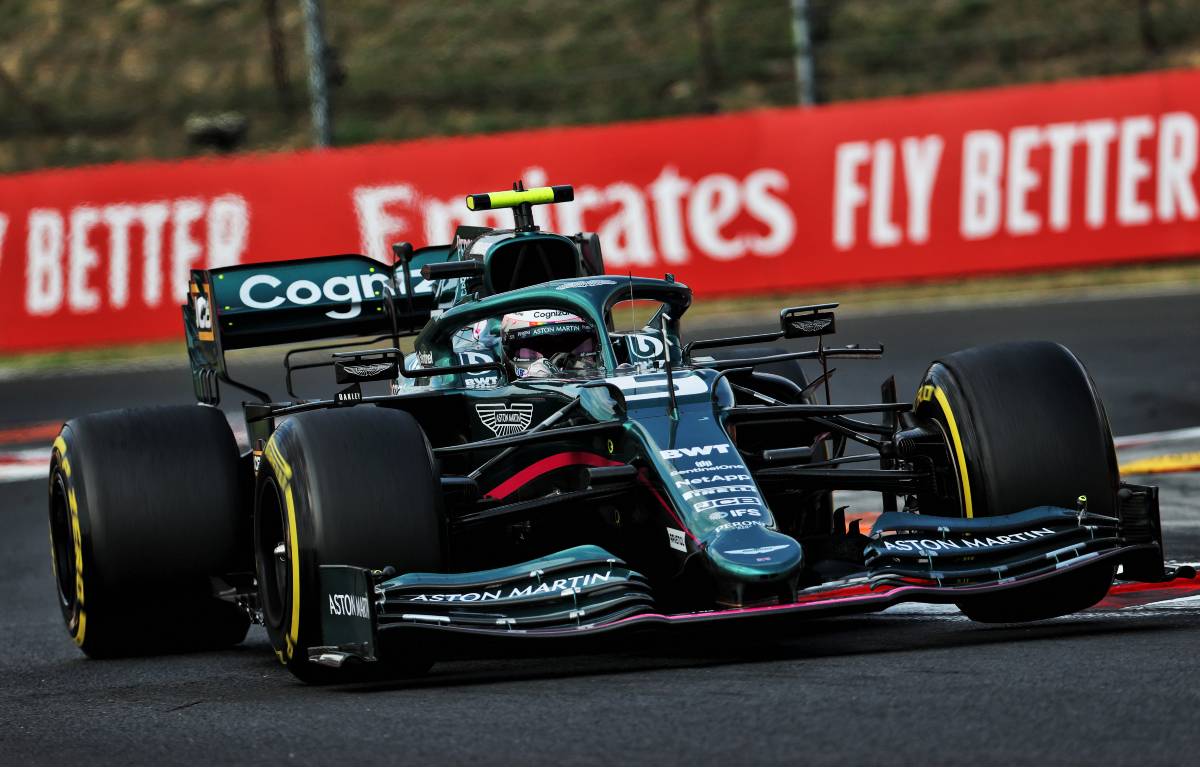 For Aston Martin the momentum is slowly returning, and the first half of 2021 has seen a slow recovery in the lower midfield.
It had been the case for years that being in a Mercedes was Formula 1's golden ticket, so what was the next best thing? Well, a 'pink Mercedes' of course.
That strategy from Aston Martin's former incarnation Racing Point, while controversial, worked wonders. But alongside the new Aston Martin era came a regulatory hammer blow.
With downforce stripped away from the floor, Mercedes were hit hard, and considering how the Aston Martin AMR21 remained heavily based on the Merc package, they knew their masterstroke had now backfired.
"We realised, after analysing the data, that the low-rake cars were hampered significantly more by the regulation change, the aero rake changes," team boss Otmar Szafnauer admitted after the opening round of the season in Bahrain.
And so, from there, the first 11 races of the 2021 campaign have been a case of recovering that lost ground, with Aston Martin paying a heavy price for the Racing Point legacy.
Formula 1 is full of surprises, but the battle for P3 in the Constructors' Championship already seems beyond Aston Martin – a position which at this stage in 2020, looked like theirs to lose.
Instead, Aston Martin head into the 2021 summer break down in P7, staring up at AlphaTauri and Alpine whom they hope to pip to P5 when all is said and done.
The numbers are not on their side, although it could have been a completely different story had Sebastian Vettel's P2 in Hungary been allowed to stand.
And so it is understandable that within the Aston Martin camp, there is the belief that their 2021 recovery drive has so far been a successful mission.
"I want to acknowledge the tremendous amount of very hard work that has been done by our colleagues in aero, design and manufacturing, who have tirelessly clawed back that performance deficit, inventing and making aero updates," wrote performance director Tom McCullough in Aston Martin's own half-time review.
"There is almost no externally visible part of our car that has not been improved in some way between Bahrain and Silverstone.
"It is working. We know our car is still not the fastest, but it is now closer in performance to the cars of our principal rivals than at the beginning of the season."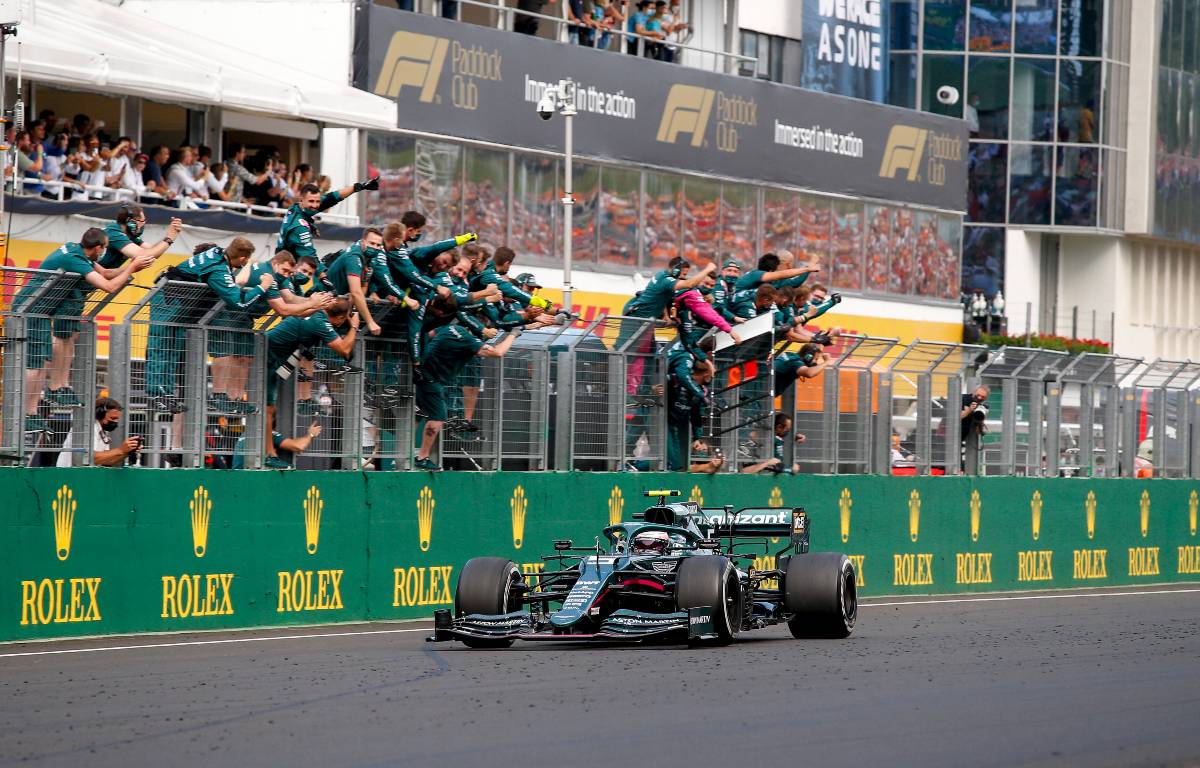 When scanning through the driver line-ups at the start of 2021, many picked out Aston Martin as potentially having the weakest pairing on the grid in Vettel and Lance Stroll.
Vettel has mirrored Aston Martin in his own quest to recapture form, but on occasions has shown flashes of his pre-2020 self.
And these flashes have been highly rewarding for Aston Martin, since it appears the true four-time former World Champion rediscovers his form when a shock result is there to be taken.
Already he has a podium in the bag after P2 at Baku, a position he repeated in Hungary before that disqualification, and that is exactly what Aston Martin want to see from the German in whom they have invested heavily in.
Should another opportunity arise, Aston Martin know Vettel can deliver, and this gives genuine hope that P5 is still achievable this season. What a result that would be considering their starting point.
This cannot be a one-man effort though. Stroll also needs to play his part if Aston are to excel in the second half of the campaign.
The Canadian has finished in the points more frequently than Vettel so far, P8 being his best result on four occasions, so the 22-year-old is chipping in with a total of 18 points so far.
However, it is another season when the flicking of the switch for Stroll to establish himself as the future of Aston Martin is still not yet quite happening.
Torquing Point - The battle for fifth
Finley Crebolder and Charlotte Lines from Planet F1's Torquing Point podcast discuss the close battle for fifth between Alpine, AlphaTauri and Aston Martin as we reach the summer break.
Both drivers would, of course, love a few more upgrades but Aston Martin are, understandably, now "completely focused" on 2022.
So this is the AMR21, minus a few "enhancements", which Vettel and Stroll will be armed with for the second half of 2021 in that pursuit of P5.
Quite rightly though, they take confidence from their strong rate of progress, and since rivals Alpine and AlphaTauri arguably also have the same momentum behind them, this one will likely all come down to who delivers the results.
Returning to an earlier point, when it comes to the drivers, Aston Martin on paper probably rank at the bottom of this trio judging on the first half of the season.
But when the cards fall correctly, Vettel has shown he can upset the odds, while Stroll, let's remember, has three career podium finishes to his name.
Aston Martin are back on the rise, the first 11 races laid the foundations, and now we can sit back and enjoy watching how this three-way scrap ultimately plays out.