Aston Martin right to drop Sebastian Vettel dreams and back Felipe Drugovich in Bahrain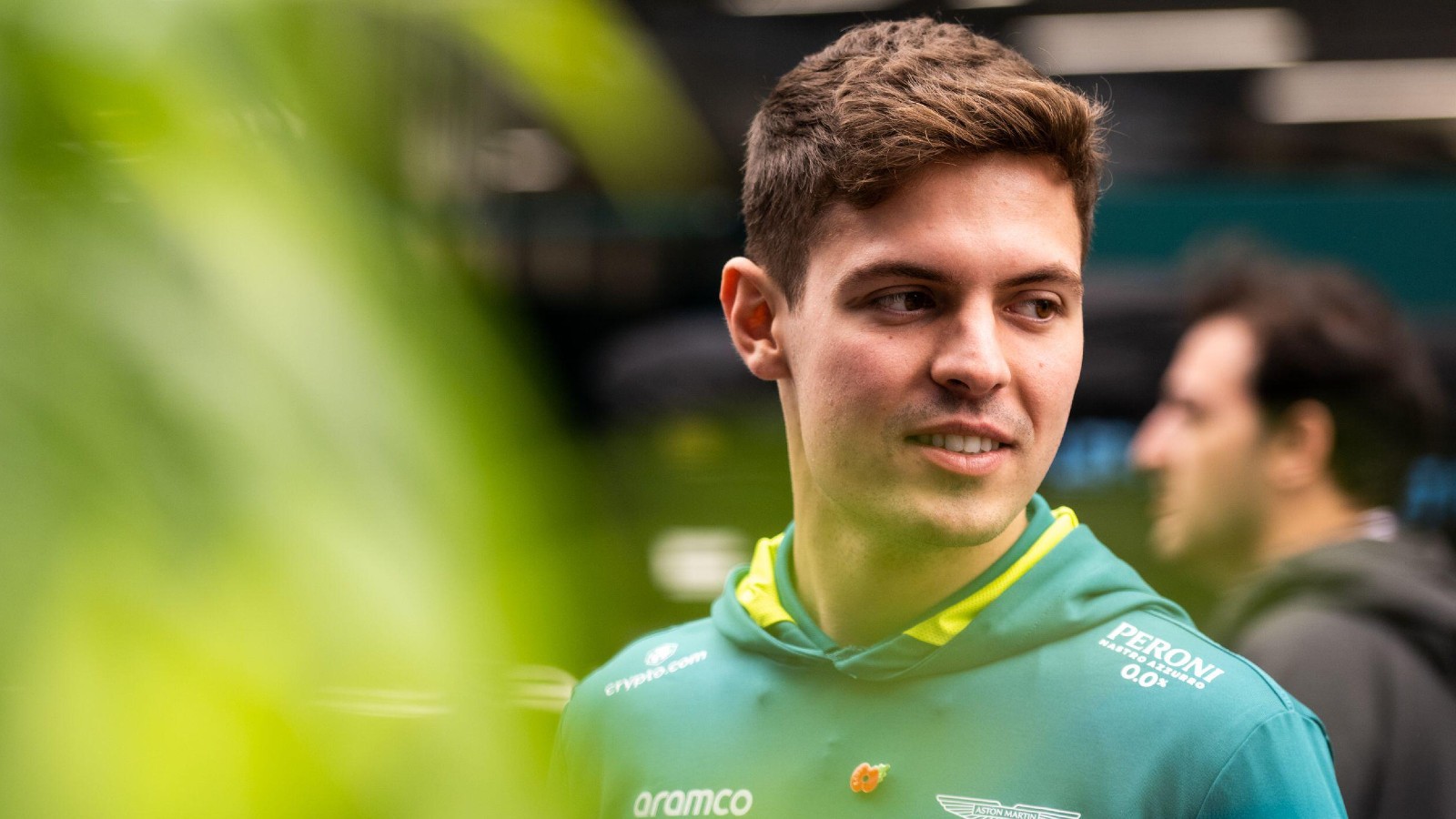 "Sebastian Vettel!" the romantics cried. "Stoffel Vandoorne!" others advised. But Aston Martin listened to neither, putting Felipe Drugovich in pole position for his F1 debut. 
Just like Oscar Piastri one year before him, Drugovich found the path to a Formula 1 seat blocked after his nail-biting Formula 2 triumph. Instead he accepted a reserve role with Aston Martin, a decision that has already paid off handsomely.
When Lance Stroll announced that a bicycle accident had sidelined him for pre-season testing in Bahrain, Drugovich was jolted off the couch and fast-tracked to Bahrain. Now, 117 laps of Sakhir in a mightily fast AMR23 later, the Brazilian could be preparing for the real thing: the Bahrain Grand Prix.
Aston Martin principal Mike Krack described Drugovich as "faultless" and added "we're very happy with what he has done" after his testing session. Still it took until Sunday to finally confirm who would be Stroll's stand-in should the Canadian fail to show in Bahrain.
Up against a four-time Formula 1 World Champion and a reigning Formula E champion with experience at 41 Grand Prix, Drugovich looked like the underdog. To us, though, Aston Martin's choice makes perfect sense …
Experience
Indulging the romantics for a moment, imagine it: Formula 1 icon Sebastian Vettel U-turns on retirement to partner old foe Fernando Alonso in an all-star partnership totalling six Championships, both men driving potentially their fastest car in years and Vettel reaping just reward for two tough seasons at Aston Martin.
The noise Will Buxton made after pondering that scenario on testing commentary sums up just what a satisfying sight that would be…
On the surface, Vettel returning does look logical. He drove a (pretty much) full Formula 1 season for Aston Martin last year and even started to look like his younger self in later rounds. Perhaps jumping in for one last rodeo would allow the German to enjoy himself at the wheel, taking the pressure off to unleash that talented born-racer one last time.
Meanwhile, at 30-years-old and with 41 Grand Prix starts, Aston Martin's other reserve driver Stoffel Vandoorne represents a solid stand-in option too. Having won the Formula E title last season, the Belgian's pace is undeniable and three seasons at McLaren – albeit during some of the British team's darkest days – represents ample F1 experience.
But the kind of experience that will count in Bahrain is not Championships, years on the clock or Grand Prix starts. It's knowledge of the AMR23, and that's where Drugovich comes out on top.
The 22-year-old was on the ground in Silverstone as recently as last week working in Aston Martin's simulator, having shared a picture from the facility on Instagram. The Bahrain test was his first experience in the AMR23, but he now has 117 informative laps on Sunday's Grand Prix circuit over Vettel and Vandoorne.
Formula 1 ready
Thanks to his Mercedes connections and respect in the paddock, Vandoorne's name almost always pops up when a one-off Formula 1 chance arises.
Time is against the Belgian, though. His last Grand Prix was the season-ending Abu Dhabi race in 2018 and the more years a driver has to wait on the sidelines, the less likely his comeback becomes – something Daniel Ricciardo and Mick Schumacher will be acutely aware of.
After the all-new technical regulations of 2022 passed Vandoorne by, he's starting to give up hope. Besides, the 30-year-old was on Formula E duty at the weekend in Cape Town, South Africa, meaning he was unavailable for Bahrain testing.
Settling into retirement and yet to announce any racing plans, Vettel is unlikely to be in peak racing condition, mentally or physically. Who can blame him? After a 16-year career at motorsport's pinnacle, some down-time is deserved.
Meanwhile, Drugovich is just embarking on what he hopes will be a long stay in Formula 1. Testing proved that he's sharp enough to handle the AMR23, showing all the signs of a hungry up-and-comer.
PlanetF1 recommends
Ranked: How well did every team perform at F1 2023 pre-season testing in Bahrain?
F1 2023 pre-season testing: All the key stats and facts from Bahrain
F1 2023 driver title odds: Huge move for 'dark horse' Alonso as Aston Martin hype hots up
Eyes on the horizon
Having demonstrated his potential with the Formula 2 crown, Drugovich might put Brazil back on the F1 map in years to come. Since Felipe Massa's 2017 retirement his nation has been conspicuous by absence.
Vandoorne and Vettel's best racing days are behind them but Aston Martin might look to Alpine's Oscar Piastri saga for another reason to hand Drugovich his opportunity in Bahrain.
The French team were embarrassed on an international level when they announced Piastri as their driver for 2023, only for the Australian to deny the claim and subsequently sign for McLaren after a legal battle – saying a lack of clarity around his future led to a "breakdown in trust".
Giving Drugovich his big break at the first opportunity hands Aston Martin the chance to strengthen their bond with the Brazilian prospect, proving they're serious about his dreams of Grand Prix racing.
Fernando Alonso's contract runs out in 2025, when the veteran Spaniard will be 43-years-old. You never really know what old "Nando" is going to do but he's talked about another crack at Le Mans, and surely he'll slow down one day?
For Drugovich, that means a seat on a forward-thinking, heavy-investing team could be available within two years. Now Aston Martin have shown faith in the 22-year-old, all that's left to do is deliver.
Lance Stroll might yet recover in time to race in Bahrain and make Drugovich wait a little longer for his Formula 1 debut – alternatively, his absence might extend to next week's Saudi Arabian Grand Prix.
Time will tell. In the meantime, the romantics and their Vettel comeback dreams will remain just that.