How Porsche, Audi F1 entries could take shape in 2026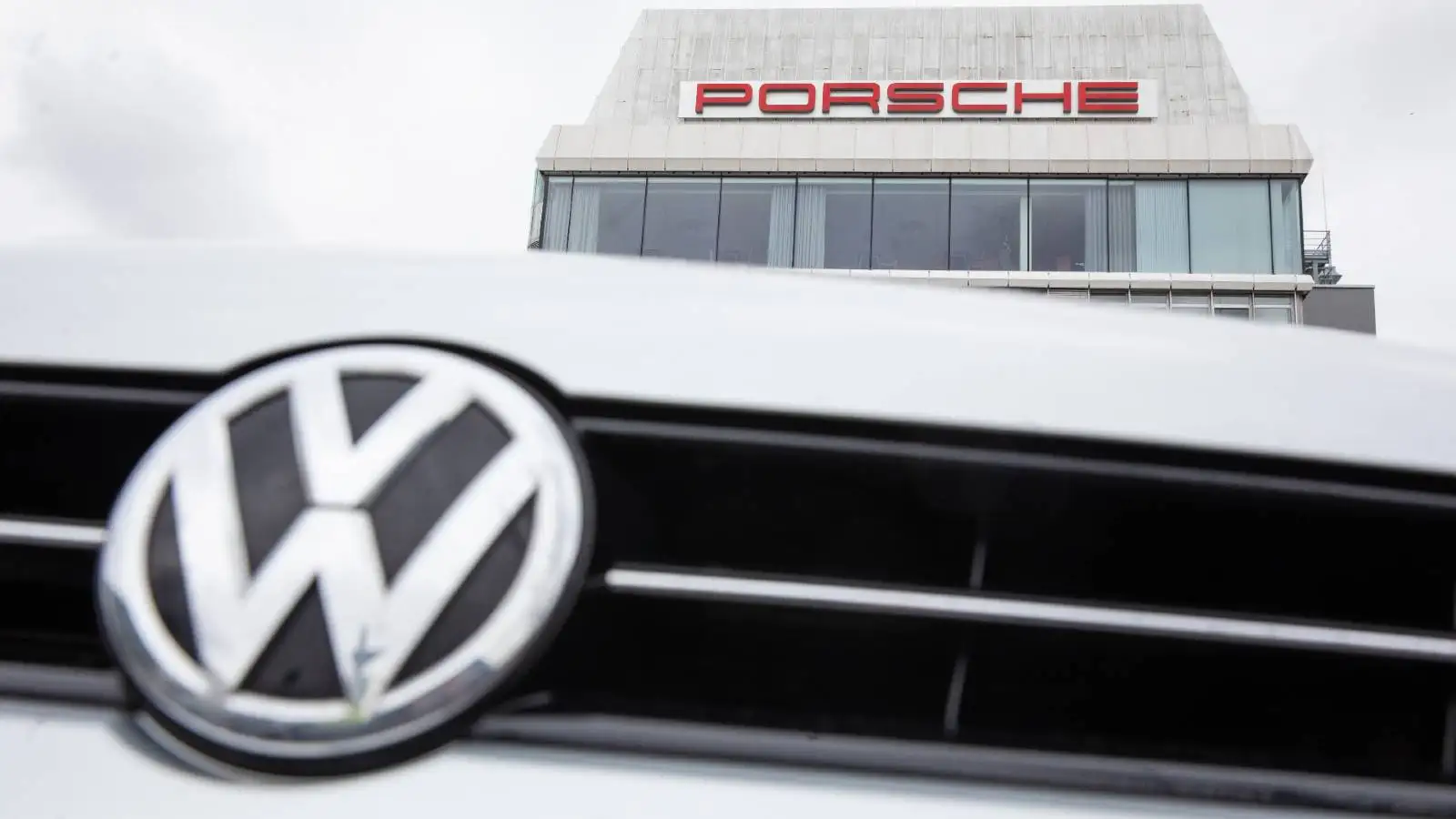 Porsche and Audi have never been closer to joining Formula 1, with parent company the Volkswagen Group recently confirming plans for a 2026 entry are in a "final evaluation phase."
It is an exciting development for F1, which has made a conscious effort to persuade the German manufacturers to join in discussions over the sport's new engine rules for 2026, with the formal ratification of those regulations said to represent the final hurdle before they fully commit.
But how exactly might the presence of Porsche and Audi – set to approach their F1 entries in very different ways – manifest itself?
Here, we evaluate the options available to the brands…
Red Bull
In a sport full to the brim of badly kept secrets, a partnership between Red Bull and Porsche is perhaps the worst of the lot.
It is no exaggeration to say this has been on the cards for years, with only the fallout of the emissions scandal preventing it from already happening, and it seems the time is now.
But it may come as a surprise – maybe even a disappointment – to some to learn that Porsche's involvement is likely to at least begin as little more than a glorified brand deal.
At the Porsche end there appears to be an emphasis on a partnership, with German publication Auto Motor und Sport reporting that, rather than seeking team ownership, the Weissach company would like both a shareholding and influence.
On the technical side, it is reported that Red Bull's Powertrains division would build the internal combustion engine and use its knowledge and expertise to support Porsche's development of the electrical ancillaries.
Although F1's engine rules are set to change in 2026 – with the MGU-H ditched and the MGU-K delivering vastly more power, as well as a move to fully sustainable fuel – the fundamental architecture of the power unit is almost certain to remain the same.
Which, considering where Red Bull have come from and where they are going, potentially raises an interesting philosophical question: at what point does a Honda become a Red Bull Powertrain, and at what point does a RBPT become a Porsche?
Put another way, will a future Red Bull-Porsche F1 car still have traces of Honda DNA at its heart? With Honda themselves said to be already evaluating an F1 return for 2026, the potential for IP complications is obvious.
If and when the VW Group's entry to F1 is finally confirmed, expect a Red Bull-Porsche announcement to quickly follow.
That's Porsche taken care of, but where will Audi land?
McLaren
McLaren-Mercedes may be a name that rolls off the tongue, but the words of Ron Dennis still swirl around Woking to this day.
The former boss was utterly adamant – both prior to and during McLaren's unsuccessful partnership with Honda – that any team with serious aspirations of winning the World Championship in the modern era simply must have a works engine deal.
McLaren's recovery from the darkest days of the Honda disaster has been mightily impressive but, almost a decade into F1's hybrid era, there has been nothing yet to suggest Dennis' assessment was wrong.
Enter Audi?
Unlike Porsche, Audi are said to be committed to arriving in F1 with a power unit they can truly call their own – albeit based on an engine Porsche built when they previously came close to an entry in 2017.
Reports of a deal – either a partnership or a takeover – between McLaren and Audi have persisted since last autumn and where it stands currently is dependent on whom you believe.
Prior to the recent Australian Grand Prix, a report by Automobilwoche claimed both parties were on the verge of signing a letter of intent after Audi increased their offer for an initial stake in McLaren's F1 team to €650million.
Meanwhile, AMuS have suggested the deal is effectively dead in the water with McLaren unwilling to sell and engaging in dialogue with BMW as a potential partner instead.
Watch this space…
Williams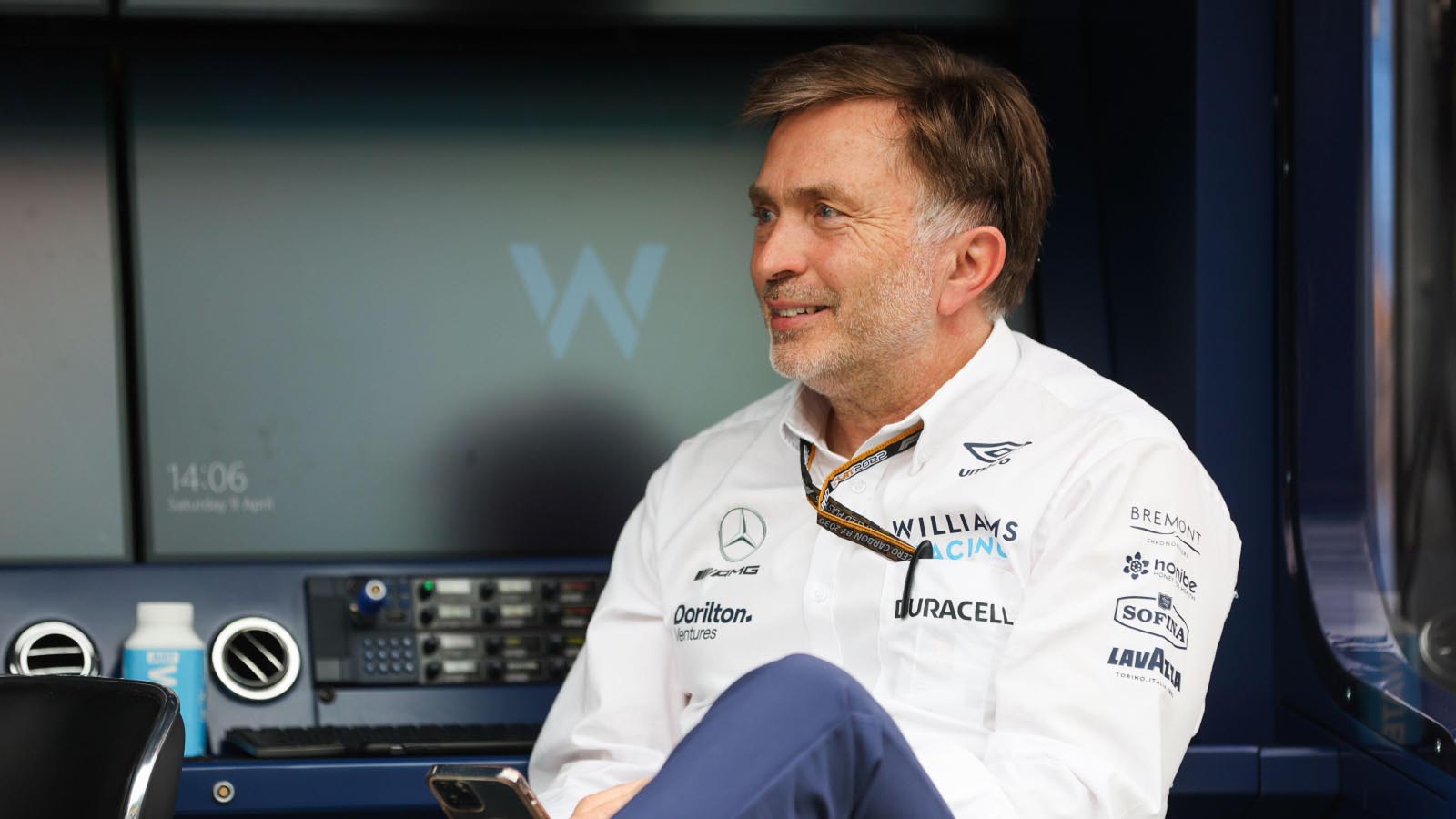 There is a clear synergy between the VW Group and the current regime at Williams, whose CEO and team principal Jost Capito led the Red Bull-sponsored VW team's crushing dominance of the World Rally Championship between 2013 and '16.
Since Capito's arrival it has occasionally seemed Williams are in the middle of a love triangle – current engine partners Mercedes pulling on one side, the Red Bull/VW enterprise tugging on the other – never more so than when it came to picking George Russell's replacement for 2022.
The decision to choose Red Bull reserve driver Alex Albon over the Mercedes-affiliated Nyck de Vries struck some as a significant sign that Williams' loyalties were shifting and the team were positioning themselves to welcome a VW brand with open arms.
Talk persists that Audi may be put off by Williams' history of working with major manufacturers, with the team's reluctance to cede control to BMW often cited as a key reason for the demise of that partnership at the end of 2005.
Yet those, remember, were the days Sir Frank Williams and Sir Patrick Head still very much ran the show.
With the Williams family selling up almost two years ago, that resistance to fresh perspectives and interesting ideas – that almost self-harming stubbornness to do things the traditional Williams way – surely no longer exists.
If it does, you might as well ask, why appoint Capito?
Alfa Romeo Sauber
If there are obvious links between VW and Williams, the same can be said for Sauber, viewed by some as the leading candidates to be taken over by Audi at this stage.
Sauber's wind tunnel was used to develop Audi's LMP1 car during their highly successful spell in endurance racing. A key figure in that prototype program? None other than Jan Monchaux, Sauber's current technical director.
A takeover of Sauber would potentially be an easier transaction for Audi compared to McLaren and Williams, not only cheaper and more straightforward but also allowing more freedom for a full rebrand of a team who've already raced under the banner of BMW and Alfa Romeo this century.
It was as BMW between 2006 and '09 that the team came closest to realising their potential, memorably winning in Canada in 2008 but, much to Robert Kubica's dismay, never quite mounting a sustained title challenge.
The team, heavily linked to a takeover by IndyCar giants Andretti in 2021, spent much of the previous decade in survival mode following BMW's sudden withdrawal and the innate potential at Hinwil, a fabulous facility, remains very much untapped.
A takeover of Sauber, however, would see Audi face the age-old challenge of running a racing team from Switzerland and persuading the very best people in their respective fields to live and work there.
From a Sauber perspective, being reborn as Audi – having faced the prospect of going out of business not long ago – would be akin to winning the lottery.
Aston Martin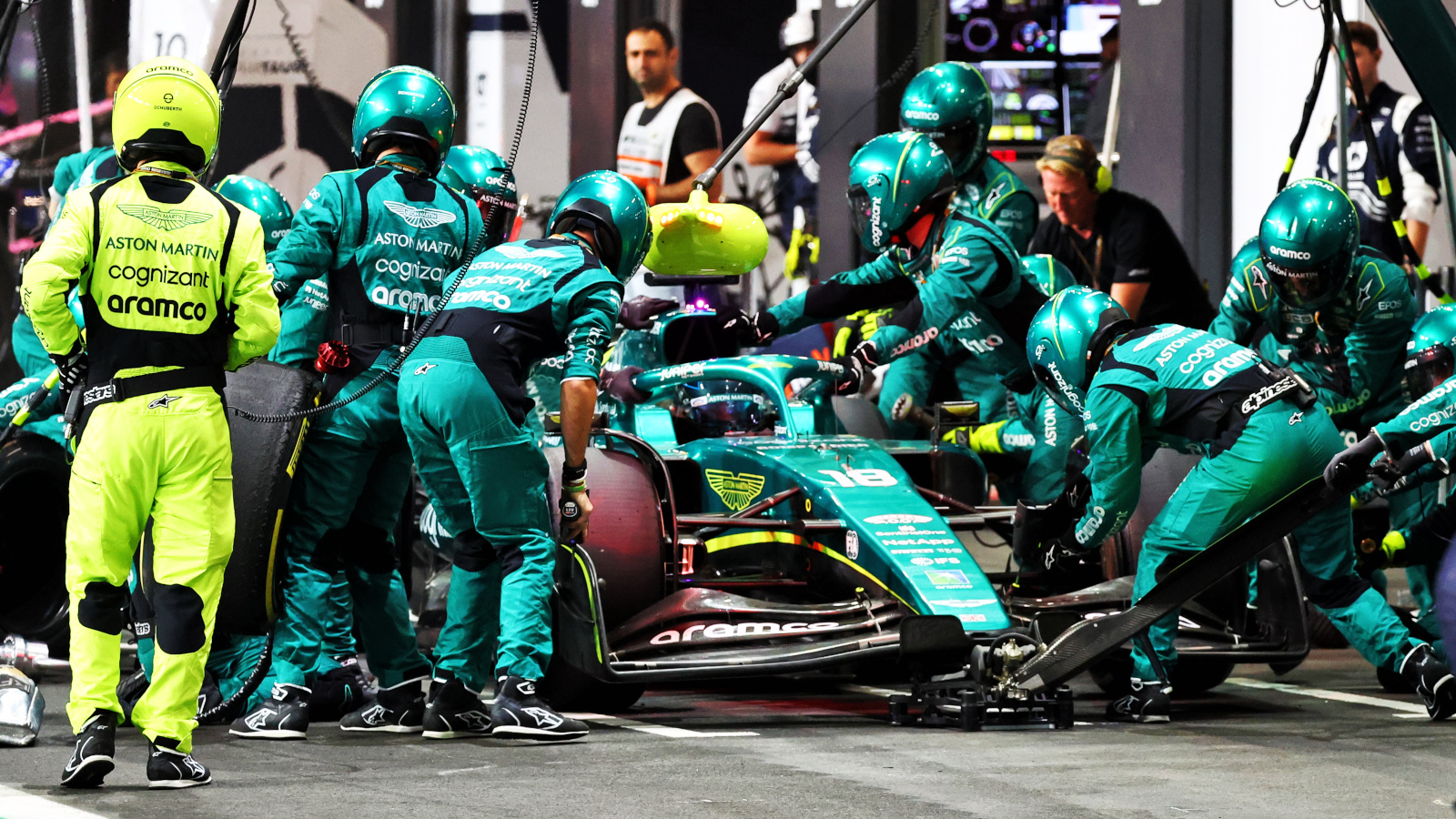 The world is not enough, it seems, for Lawrence Stroll, who after buying an F1 team and a luxury car brand is apparently keen to complete the set with an engine.
According to AMuS, Stroll has very recently joined the queue of potential suitors for Audi after his two previous powertrain proposals didn't come to fruition.
Stroll's initial plan for Aston Martin to produce their own engine was dropped after Red Bull Powertrains began to hoover up a big portion of the talent in the paddock, including as many as 50 engineers from rivals Mercedes.
His second bright idea was to buy, or at least invest in, Mercedes High Performance Powertrains, with Mercedes chairman Ola Kallenius reportedly receptive to the prospect before that too failed to materialise.
With Mercedes owning a 20 per cent share in the Aston Martin road car company, Stroll's F1 team would seem inextricably linked to the three-pointed star.
It was curious, then, that as reports surfaced linking the team to Audi over the Australian GP weekend an Aston Martin spokesman told Autosport that, while content with Mercedes, they are "actively exploring options."
Stroll has committed a huge level of investment to Aston Martin since rescuing the team from administration in 2018, building a new factory and making a series of deeply impressive appointments with the aim of emerging as title challengers in the near future.
But with Aston's progress stagnating at the moment, a cynic might suggest an arrangement with Audi could represent an attractive exit strategy for Stroll.