The 2019 F1 season got underway in Melbourne on Friday with the season's first crash going to Toro Rosso rookie Alexander Albon.
Daniel Ricciardo's fans were out in force to watch the Honey Badger contest his first grand prix in Renault yellow.
Check out the Aussie's new 2019 helmet.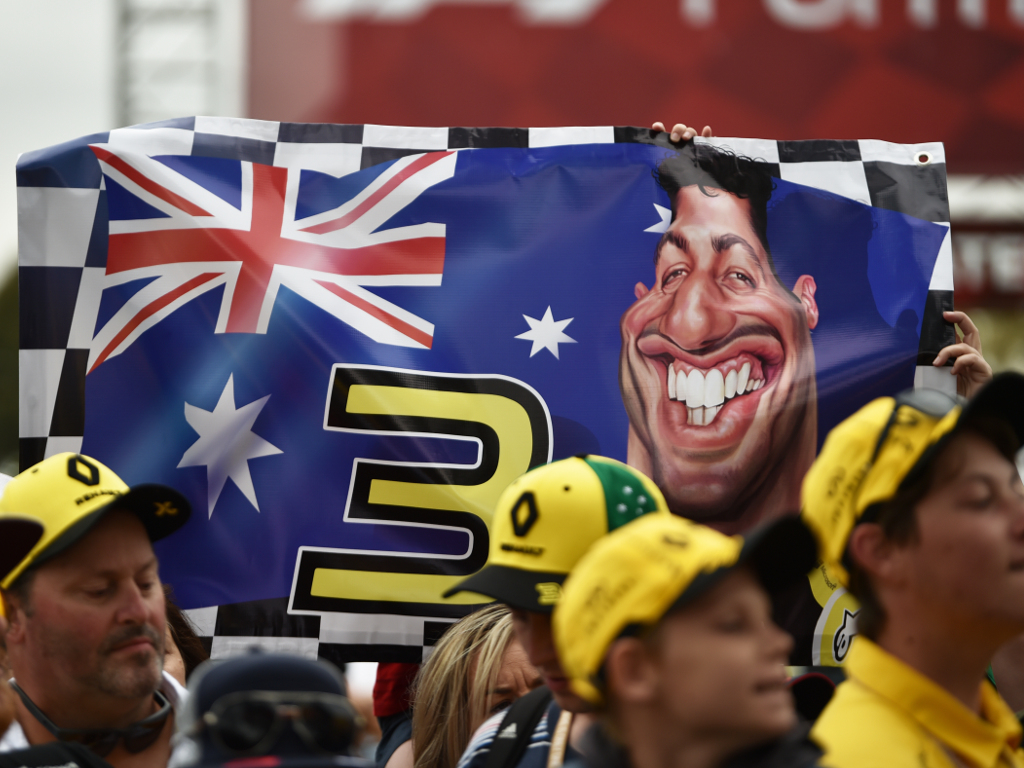 Red Bull's paddock spy was having a bit of fun at Lance Stroll's expense. That's OK, his dad can afford it.
SPY: Bradley wasn't going to say anything, but privately he thought Lance's demand that the seat be gold-plated was a bit much… #RBspy 🕵️‍♂️ #AusGP 🇦🇺 pic.twitter.com/XqVcHxtNMy

— Red Bull Racing (@redbullracing) March 14, 2019
Alfa Romeo test driver Marcus Ericsson made an early season prediction that we could get behind…
Let's kick off @F1 2019. Good luck @alfaromeoracing !! And if someone is wondering who will win the championship this year I can tell you now….. @Charles_Leclerc , go for it mate 🔥💯 pic.twitter.com/2WegUiodiZ

— Marcus Ericsson (@Ericsson_Marcus) March 15, 2019
The first green light of the 2019 F1 season and the first car out on track, it was Kimi Raikkonen in the Alfa Romeo.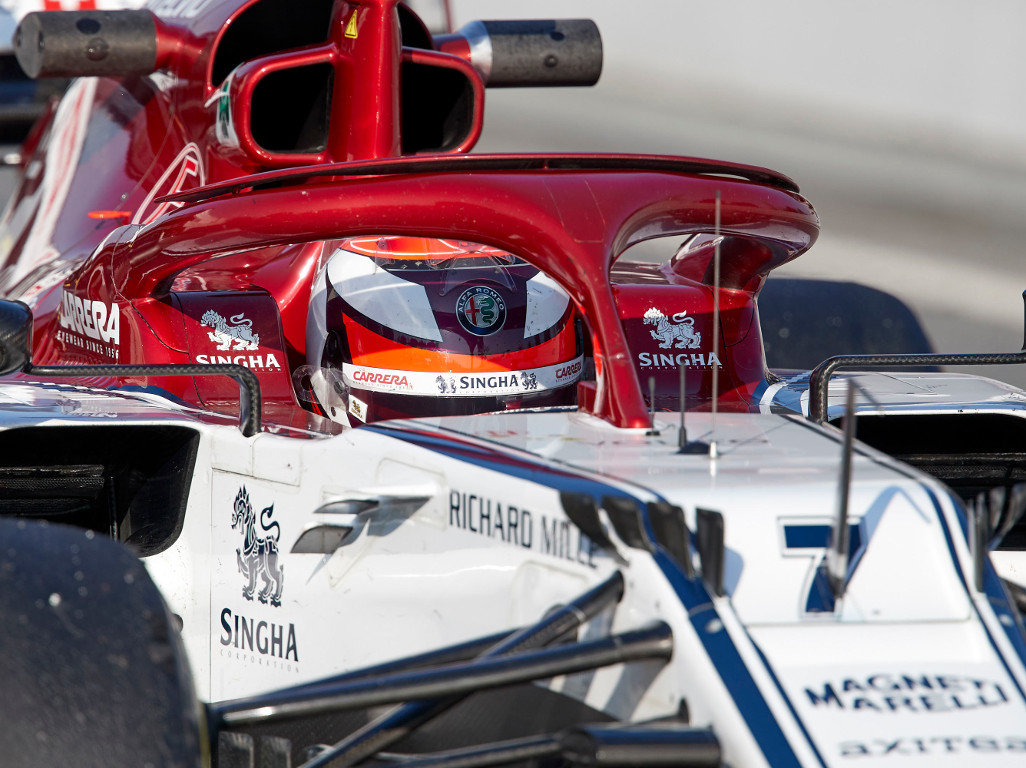 Romain Grosjean was the last man to leave the pits as Haas completed some last minute work on his Rich Energy backed VF19.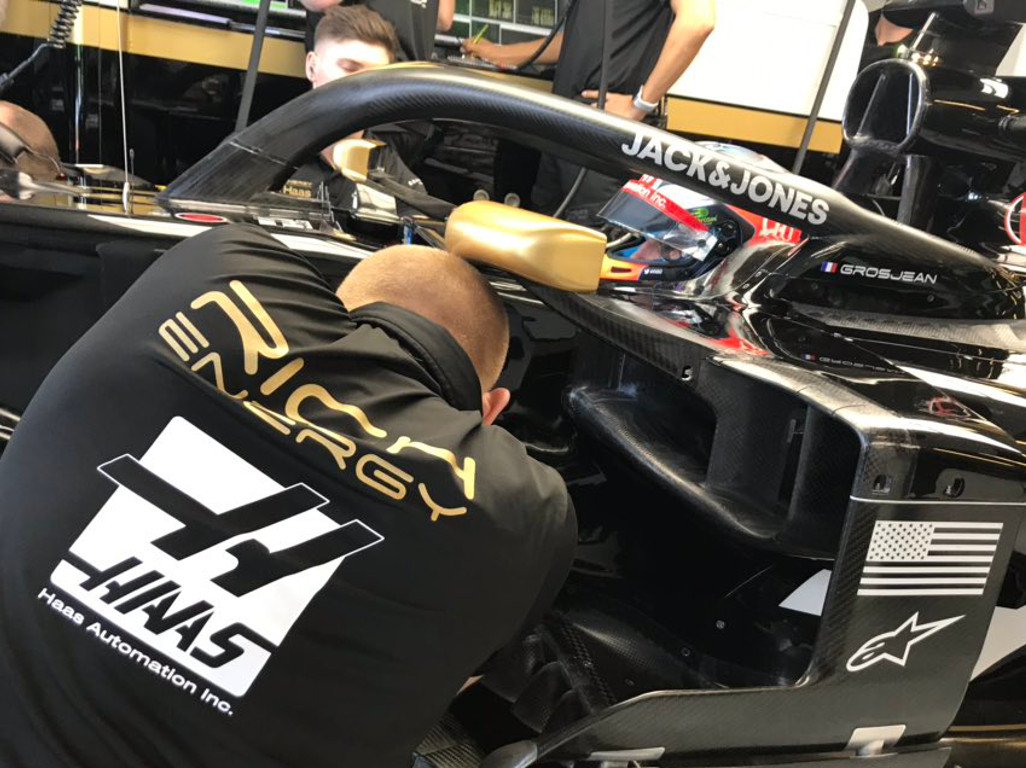 Haas paid tribute to Charlie Whiting, who passed away on Wednesday night.
A lovely touch from @HaasF1Team pic.twitter.com/XzOu53iYUW

— F1 Racing (@F1Racing_mag) March 15, 2019
What's better than seeing one McLaren out on track? Seeing two!
Double papaya on track. 🧡 #AusGP 🇦🇺 pic.twitter.com/Re5VZiYF11

— McLaren (@McLarenF1) March 15, 2019
Robert Kubica took to the Albert Park circuit to mark his first grand prix weekend since his 2011 rally crash.
There was a minor off and a bit of grass cutting along the way for the Williams driver.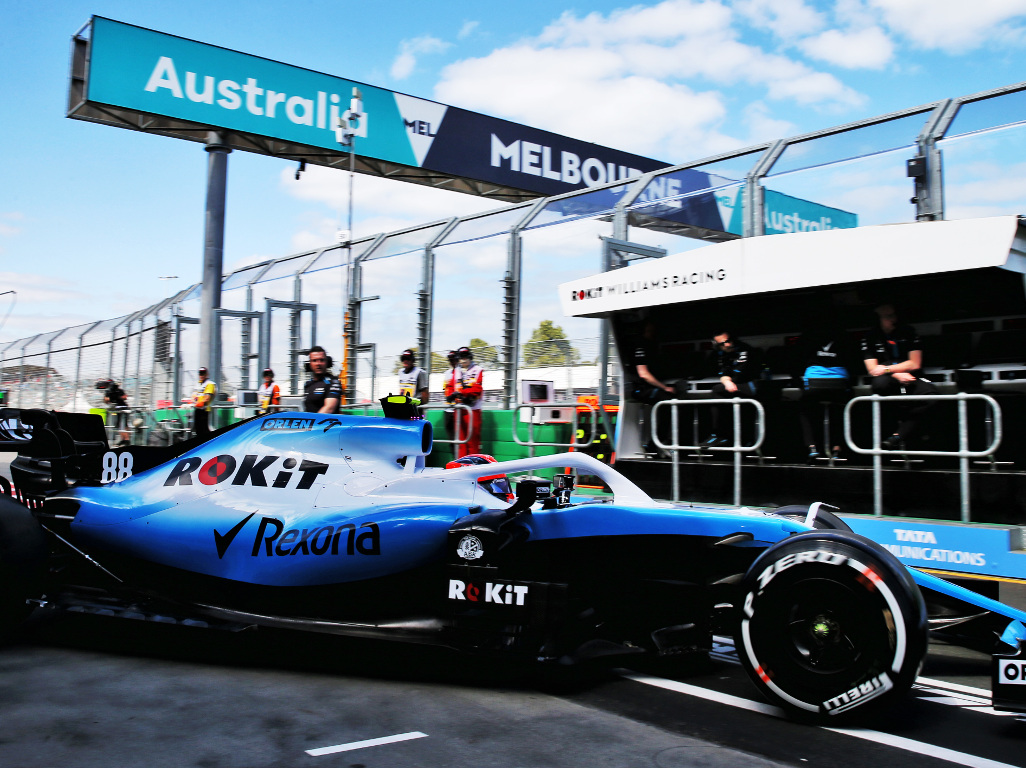 It wasn't the best of starts to the season for Nico Hulkenberg, whose RS19 suffered an electrical problem that kept him the garage throughout the first half of the session.
Meanwhile, Nico's car is being reset after we picked up on an electronic error. Back out to play soon. #RSspirit #AusGP #FP1 pic.twitter.com/re0f0k7iT6

— Renault F1 Team (@RenaultF1Team) March 15, 2019
Hulkenberg ventured out for the final 30 minutes of play.
The first crash of the season went to Toro Rosso's Albon as he left his STR14 without a front wing and with a slightly damaged rear.
🚩 RED FLAG 🚩

Rookie Alexander Albon spins into the barrier at Turn 2

📻: "Take it easy, take it easy, you have no front wing…"

He gets his wounded Toro Rosso back to the pits, and we're green again#AusGP 🇦🇺 #F1 pic.twitter.com/mtnlZBCaku

— Formula 1 (@F1) March 15, 2019
That briefly brought out the red flags.
Valtteri Bottas came a hair's breadth away from joining Albon in the wall.
#FP1 80/90 MINS: Never too early for some donuts 😉@ValtteriBottas skillfully whips the W10 back on track after a small excursion at Turn 15!#UndairAdvantage 🇦🇺 #AusGP pic.twitter.com/eybdgZVrcN

— PurePitWall (@PurePitWall) March 15, 2019
90 minutes after it began, FP1 ended with a P1 for Lewis Hamilton – his fourth successive Friday FP1 P1 in Melbourne.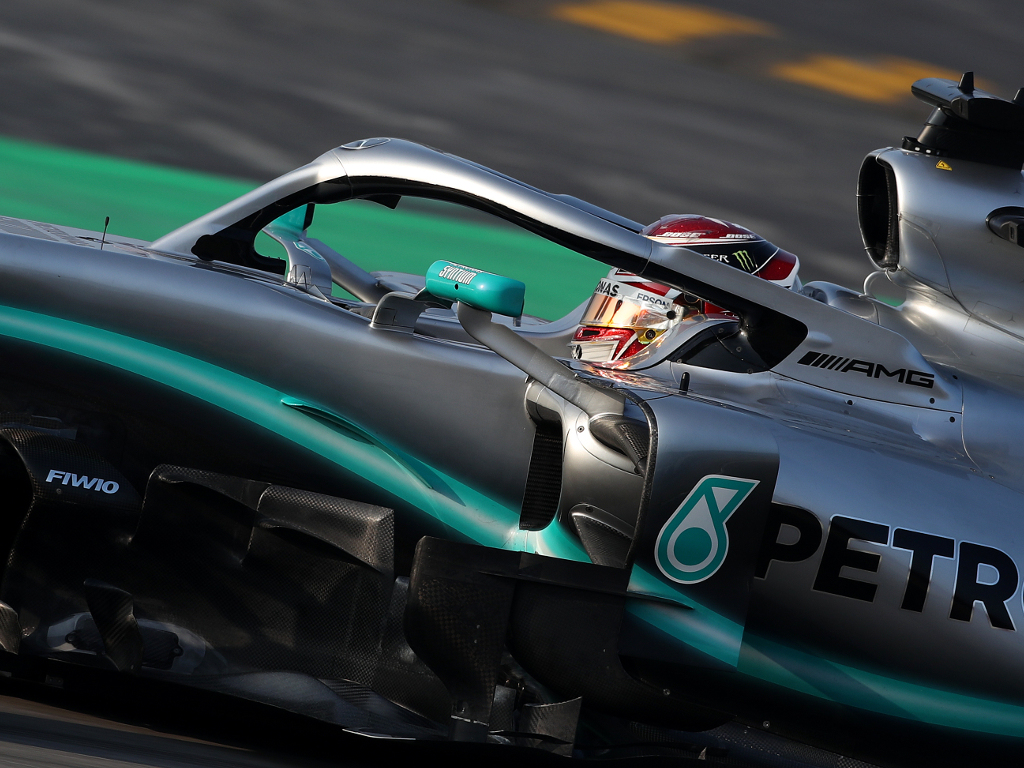 Building up to FP2, the new team and new colours were still sinking in for Daniel Ricciardo.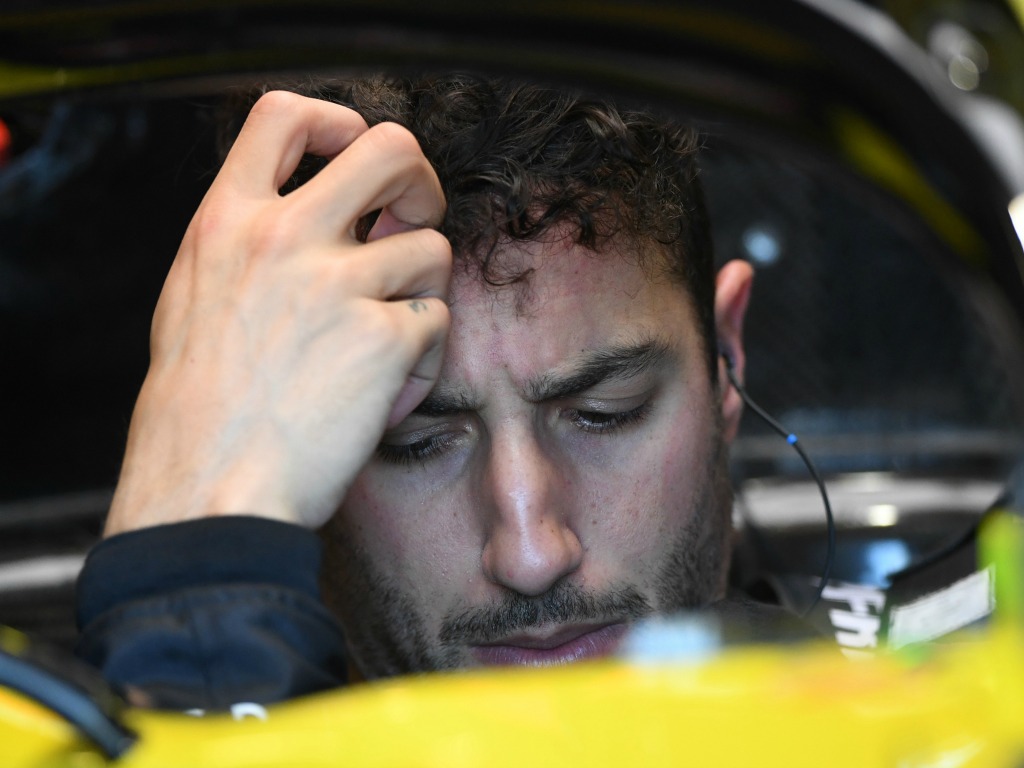 It took a while for drivers to adjust to the blustery conditions at Albert Park. Kimi Raikkonen one of a few to off for a spot of lawn mowing.
Even two-time #AusGP winners can't resist the grass sometimes

A little FP2 gardening for Kimi Raikkonen 🌿#AusGP 🇦🇺 #F1 pic.twitter.com/GduKHN19i9

— Formula 1 (@F1) March 15, 2019
After the first 30 minutes of FP2, it was a Mercedes 1-2 with Lewis Hamilton bringing the marker down to a 1:23.148.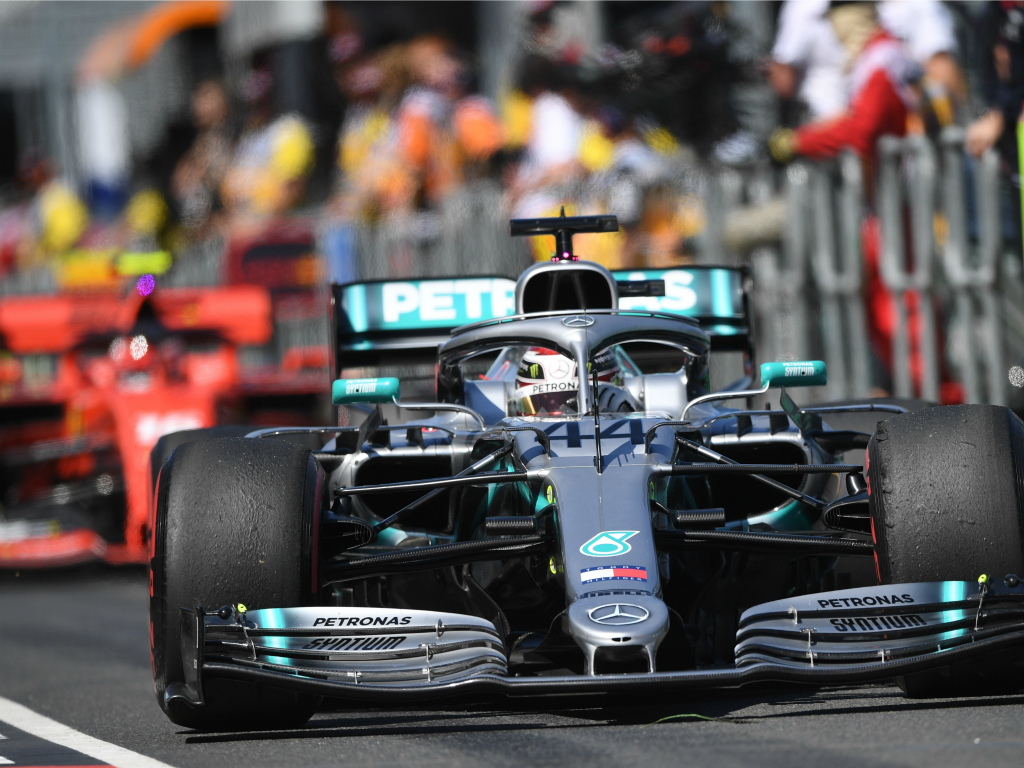 We interrupt our run through of the day's proceedings with a sexy lid alert…
And we're out again! #AusGP pic.twitter.com/aTCOacU0Fw

— Alfa Romeo Racing (@alfaromeoracing) March 15, 2019
Back on track and it was still Mercedes doing all the talking as Hamilton pumped in a 1:22.600 to clinch a second P1 spot of the day.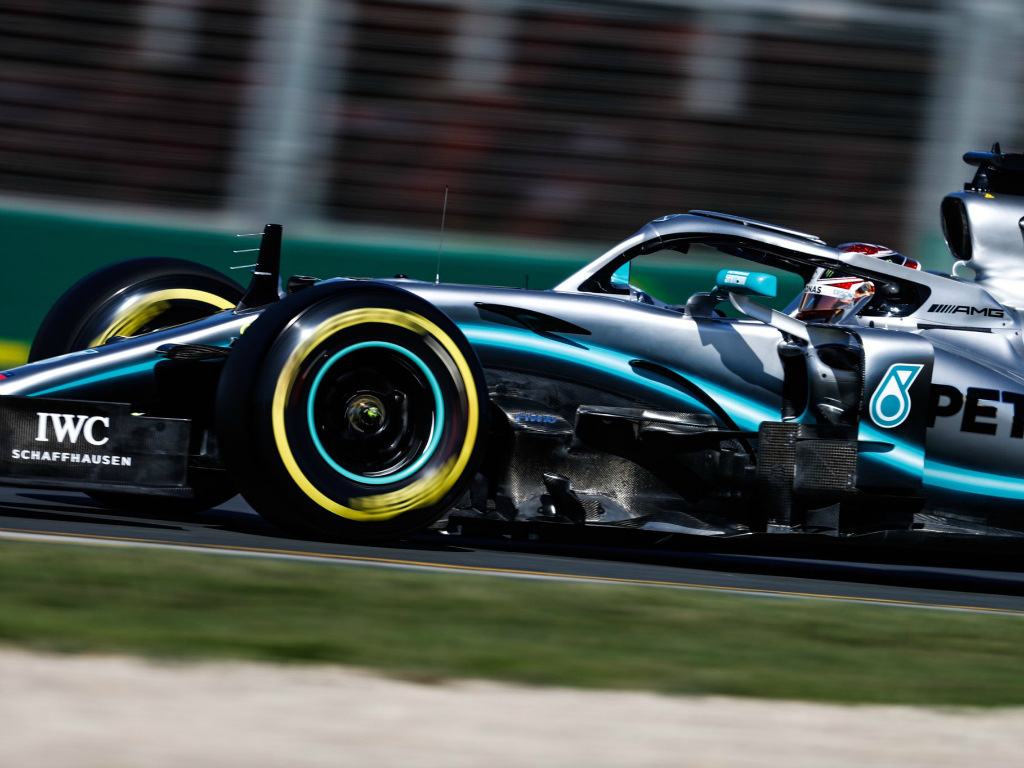 As the FP2 session developed, it continued to be a tricky first day at the office for Albon. He almost crashed after getting his finger caught in the paddle and found time for some more off-roading before the chequered flag.
Albon – and sometimes Alboff 😟

F1's new drivers are still finding the limits at Albert Park 🤓#AusGP 🇦🇺 #F1 pic.twitter.com/ckOjWj5tBp

— Formula 1 (@F1) March 15, 2019
Leclerc also had a lucky escape late on after taking too much kerb at Turn 4.
¡Trompo de Leclerc! https://t.co/hox3ih0ett #F1 #AusGP pic.twitter.com/00gJ6eFMZa

— SoyMotor.com (@SoyMotor) March 15, 2019
We have set up a fantasy team and league for the new season! The code to join is: a27391208c
Follow live timings and super-quick updates from Australia via the PlanetF1 race centre