Australian Grand Prix 2020: Time, TV channel & live stream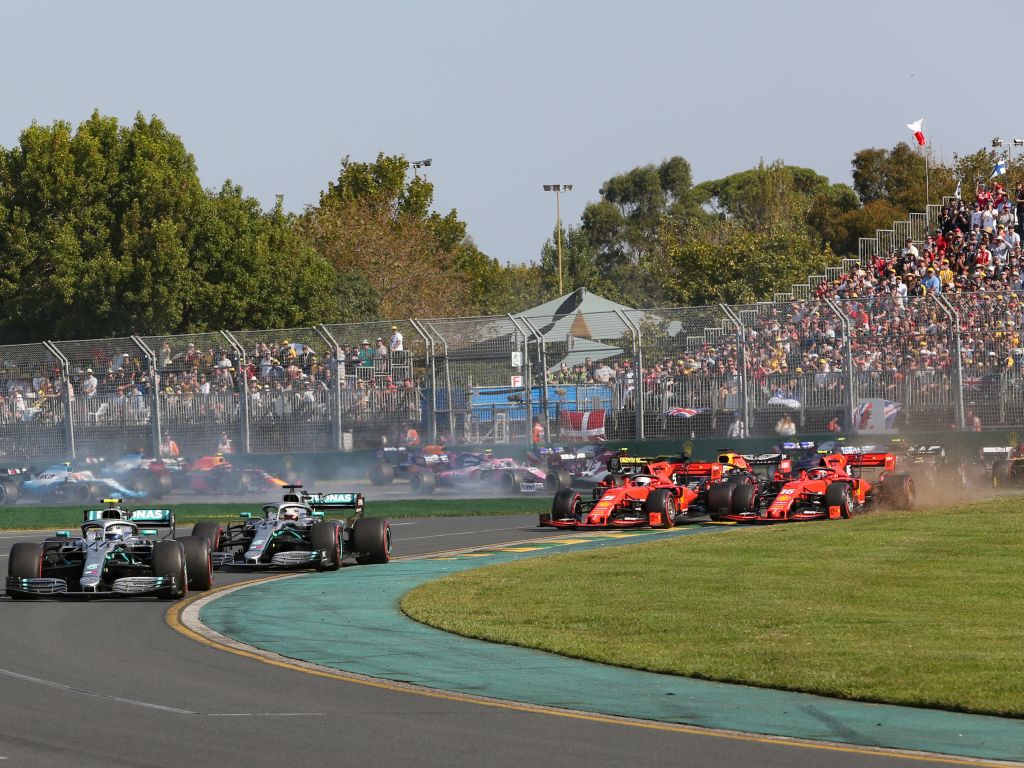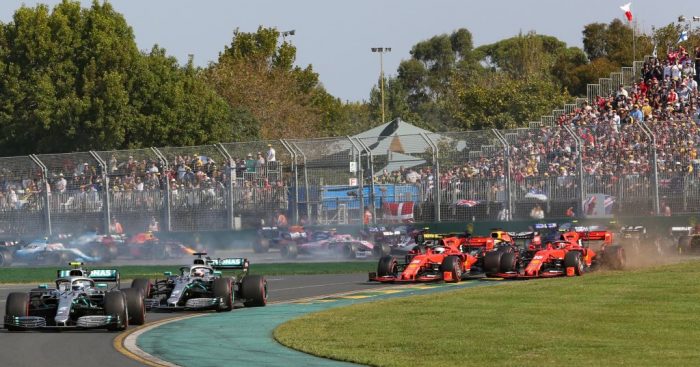 It has been a long winter, but finally the Formula 1 circus is back on the road – first stop Albert Park for the 2020 Australian Grand Prix.
Mercedes as ever go into the season as the favourites for both the Constructors' and Drivers' Championships. Another title for Lewis Hamilton of course will see him make history and tie Michael Schumacher's record of seven.
The Silver Arrows were also the talk of pre-season testing after they introduced the world to DAS – the dual-axis steering system allows Hamilton and Valtteri Bottas to push and pull their steering wheel to adjust the toe of the front wheels. It not only helps with drag down the straights but also improves cornering and reduces tyre wear.
Already Red Bull's Helmut Marko has predicted that it will give Mercedes an advantage of "two tenths", but the Silver Arrows are being cautious with such predictions.
And what about Ferrari? This year they didn't light up the timings in pre-season testing, and their lack of optimism heading into the new campaign has been concerning. Are they sandbagging, or is the concern real?
The questions just keep coming though. Will Racing Point upset the big boys with their 'pink Mercedes'? Have Williams left their camp at the back of the F1 grid?
Finally we will get some answers in Melbourne, so here are all the details you need for the season-opening Australian Grand Prix.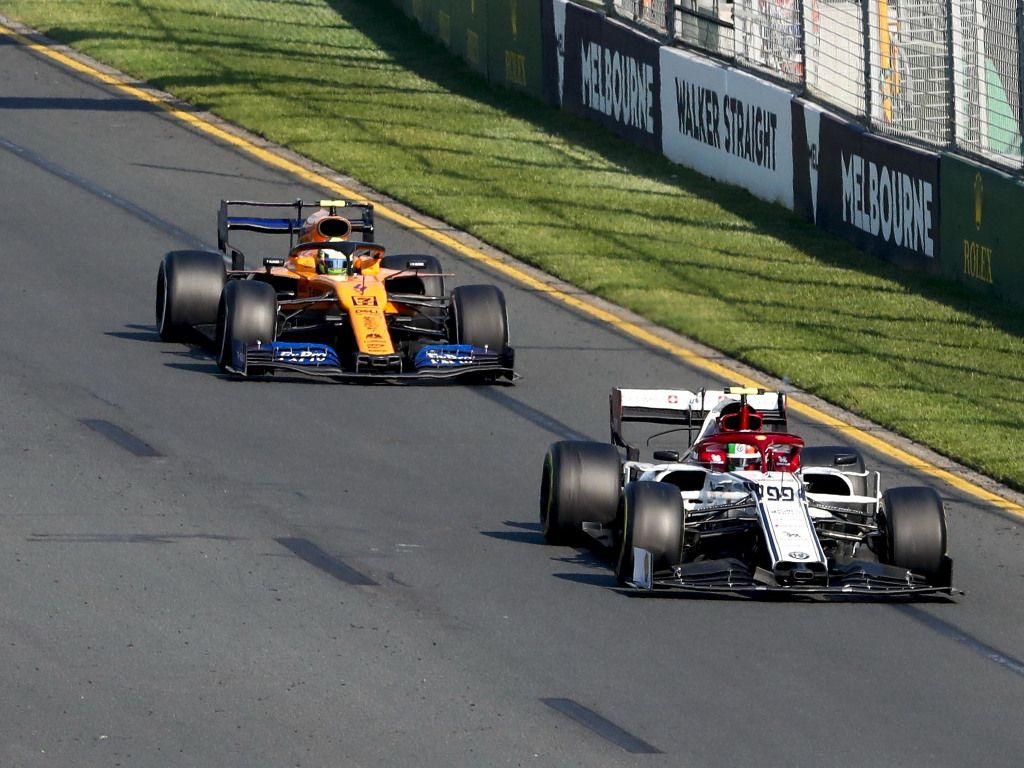 What time does the Australian Grand Prix start?
The start times for the Australian Grand Prix are as follows:
Practice 1: Friday March 13, 1200 local time (0100 GMT)
Practice 2: Friday March 13, 1600 local time (0500 GMT)
Practice 3: Saturday March 14, 1400 local time (0300 GMT)
Qualifying: Saturday March 14, 1700 local time (0600 GMT)
Race: Sunday March 15, 1610 local time (0510 GMT)
Where does the Australian Grand Prix take place?
The Albert Park circuit is a temporary track which is only used once a year to host the Australian Grand Prix.
Securing the rights to host the race until at least 2025, holding Formula 1's season-opening grand prix offers Melbourne a sense of prestige and excitement that other races will never garner.
The circuit has an interesting combination of fast, flowing corners, and a tight "hairpin" type bend system onto the start-finish straight, a layout which it's rumoured could be altered soon for the first time since Albert park joined the calendar in 1996.
The track has 16 corners named after some of Australia's F1 icons such as Sir Jack Brabham and Alan Jones.
In 2015, in light of a new rule insisting that races finish well before sun set, the start time for the Australian GP was moved forward by an hour to 4pm local time.
Following regulation changes in 2017, the track made modifications to accommodate the faster cars but that also prompted officials to add more safety precautions to the circuit.
Sunday's race will be run over 58 laps.
Where can I watch the Australian Grand Prix on TV?
Australian Grand Prix weekend – including the race proper – will be screened live in the UK by pay-TV broadcaster Sky Sports on its dedicated Sky Sports F1 channel. Highlights will be aired by free-to-air broadcaster Channel 4.
Subscribers to F1's own app can hear radio commentary on the race proper from the BBC and access live data around each session.
PlanetF1 will carry live timing and expert commentary on every session of the race weekend along with all the latest news from the track.
The Australian Grand Prix will be shown live on TV by the following outlets in other key markets:
United States: ESPN (English), ESPN Deportes (Spanish)
Canada: RDS (French), TSN (English)
Australia: Fox Sports, Foxtel 4K, Network Ten
France: Canal +
Italy: Sky Sport F1, TV8
Germany: RTL Sky Sport, n-tv
Spain: Movistar F1
What is the weather forecast for the Australian Grand Prix?
Friday March 13: 27c, mostly sunny.
Saturday March 14: 23c, thundery showers.
Sunday March 15: 22c, cloudy.
Which drivers have won the Australian Grand Prix?
Lex Davison and Michael Schumacher hold the record for most victories in the Australian Grand Prix with four each, while Ferrari's Sebastian Vettel is close behind with three.
Ferrari and McLaren are the most successful constructors, with 12 victories each.
Previous winners of the race at Albert Park are:
1996 Damon Hill Williams-Renault
1997 David Coulthard McLaren-Mercedes
1998 Mika Häkkinen McLaren-Mercedes
1999 Eddie Irvine Ferrari
2000 Michael Schumacher Ferrari
2001 Michael Schumacher Ferrari
2002 Michael Schumacher Ferrari
2003 David Coulthard McLaren-Mercedes
2004 Michael Schumacher Ferrari
2005 Giancarlo Fisichella Renault
2006 Fernando Alonso Renault
2007 Kimi Räikkönen Ferrari
2008 Lewis Hamilton McLaren-Mercedes
2009 Jenson Button Brawn-Mercedes
2010 Jenson Button McLaren-Mercedes
2011 Sebastian Vettel Red Bull-Renault
2012 Jenson Button McLaren-Mercedes
2013 Kimi Räikkönen Lotus-Renault
2014 Nico Rosberg Mercedes
2015 Lewis Hamilton Mercedes
2016 Nico Rosberg Mercedes
2017 Sebastian Vettel Ferrari
2018 Sebastian Vettel Ferrari
2019 Valtteri Bottas Mercedes
Track Lap Record: 1:24.125 by Michael Schumacher (Ferrari, 2004)
What are the odds for the Australian Grand Prix?
Lewis Hamilton is the hot favourite to win the Australian Grand Prix.
The leading odds are as follows:
1/1 Lewis Hamilton (Mercedes)
7/2 Valtteri Bottas (Mercedes)
7/2 Max Verstappen (Red Bull)
6/1 Charles Leclerc (Ferrari)
8/1 Sebastian Vettel (Ferrari)
(Prices correct at 0800 GMT on Monday March 9)
Who makes up the 2020 grid?
The grid for the 2020 season, complete with the only rookie Nicholas Latifi, is as follows:
44 Lewis Hamilton (Great Britain, Mercedes)
77 Valtteri Bottas (Finland, Mercedes)
5 Sebastian Vettel (Germany, Ferrari)
16 Charles Leclerc (Monaco, Ferrari)
33 Max Verstappen (Belgium, Red Bull)
23 Alex Albon (Thailand, Red Bull)
3 Daniel Ricciardo (Australia, Renault)
31 Esteban Ocon (France, Renault)
8 Romain Grosjean (France, Haas)
20 Kevin Magnussen (Denmark, Haas)
55 Carlos Sainz (Spain, McLaren)
4 Lando Norris (Great Britain, McLaren)
11 Sergio Perez (Mexico, Racing Point)
18 Lance Stroll (Canada, Racing Point)
7 Kimi Raikkonen (Finland, Alfa Romeo)
99 Antonio Giovinazzi (Italy, Alfa Romeo)
26 Daniil Kvyat (Russia, AlphaTauri)
10 Pierre Gasly (France, AlphaTauri)
6 Nicholas Latifi (Canada, Williams)
63 George Russell (Great Britain, Williams)
Full driver profiles can be found here
Tyre compounds for the Australian Grand Prix
F1 tyre manufacturer Pirelli name their tyre compounds from C1 to C5 – they get softer through the range.
At Albert Park the C2s will be the hard tyre, the C3s will serve as the medium compound and the C4s will be the softest rubber available.
Here is the order which all the teams put in to Pirelli for their drivers.
The 🇦🇺 order is in!
Check out the #Fit4F1 sets headed to the #AustralianGP #F1 https://t.co/j3TYaQvBRj pic.twitter.com/tpcOHj9hZH

— Pirelli Motorsport (@pirellisport) March 3, 2020
What is F1's rule on bonus points?
Formula 1 made the decision to award bonus points in every race of the 2019 season if certain criteria were met, and that will continue in 2020, starting with Sunday's Australian Grand Prix in Melbourne.
The bonus point will be awarded to the driver who completes the fastest lap in the race, as long as that driver also finishes in the top 10. The driver's team will also score a bonus point in the Constructors' standings in that case.
This means there are up to 21 extra points available for the 2020 championship, which would become 22 if the Chinese Grand Prix is rescheduled.