Australian Grand Prix 2022: Time, TV, schedule, live stream, grid
For the first time since 2020, Formula 1 heads to a new and hopefully improved Albert Park for the 2022 Australian Grand Prix.
While Formula 1 was last at Albert Park in 2020, no on-track competition ever took place.
As the global pandemic took hold, the race weekend was postponed and eventually cancelled shortly before the opening practice session, so the 2022 staging of the Australian Grand Prix will mark the first Formula 1 action here since 2019.
Mercedes are set to bring a new rear ring to Albert Park, but will it be enough to take them closer to the leading duo of Ferrari and Red Bull?
Charles Leclerc and Max Verstappen have a win apiece in 2022, but as Sergio Perez demonstrated in Saudi Arabia, it is no given that the only Verstappen and Leclerc will be fighting for the Australian Grand Prix win.
Here is everything you need to know ahead of the 2022 Australian Grand Prix.
When is the 2022 Australian Grand Prix?
Practice 1: Friday April 8, 1300 local time (0400 UK time)
Practice 2: Friday April 8, 1600 local time (0700 UK time)
Practice 3: Saturday April 9, 1300 local time (0400 UK time)
Qualifying: Saturday April 9, 1600 local time (0700 UK time)
Race: Sunday April 10, 1500 local time (0600 UK time)
Where does the 2022 Australian Grand Prix take place?
Albert Park has been the sole host of the Australian Grand Prix since 1996.
Located just three kilometres south of central Melbourne, for Formula 1's visit the city is transformed with Albert Park converted into a challenging street circuit.
Albert Park is steeped in Formula 1 history having also hosted non-World Championship races in the early 1950s and, with the track regularly hosting the first race of the season in past years, has been the circuit where the likes of Sir Lewis Hamilton, Kimi Raikkonen and Fernando Alonso have all made their official Formula 1 debuts.
The Australian Grand Prix also represents Daniel Ricciardo's home race and he had a grandstand re-named after him in 2016.
With Formula 1 unable to race at Albert Park in 2021, while the 2020 staging of the Australian Grand Prix was cancelled, it allowed for a major renovation of the track to take place.
The average lap time was cut by around five seconds, with the number of corners reduced from 16 to 14, while several of them were reprofiled or widened with the aim of generating more on-track action and overtaking.
Where can I watch the 2022 Australian Grand Prix?
Pay-TV broadcaster Sky Sports will show the entire race weekend on its dedicated Sky Sports F1 channel. You can also access a live stream of the coverage via Now TV.
Free-to-air broadcaster Channel 4 will show extended highlights from qualifying and the race.
F1 TV Pro viewers can watch all the live action from Australia. Please check to see if F1 TV Pro is available in your country.
Subscribers to F1's own app can hear radio commentary on the race proper from the BBC and access live data throughout every session.
PlanetF1 will carry live timing and expert commentary on every session of the race weekend, from FP1 on Friday morning to the race on Sunday afternoon.
The Australian Grand Prix will be shown live on TV on the following outlets in other key markets:
United States: ESPN
Canada: RDS (French), TSN (English)
Australia: Fox Sports, Network 10
France: Canal+
Italy: Sky Sport F1
Germany: Sky Sport F1
Spain: DAZN
Netherlands: Viaplay
Brazil: Band
Japan: DAZN
What are the odds for the 2022 Australian Grand Prix?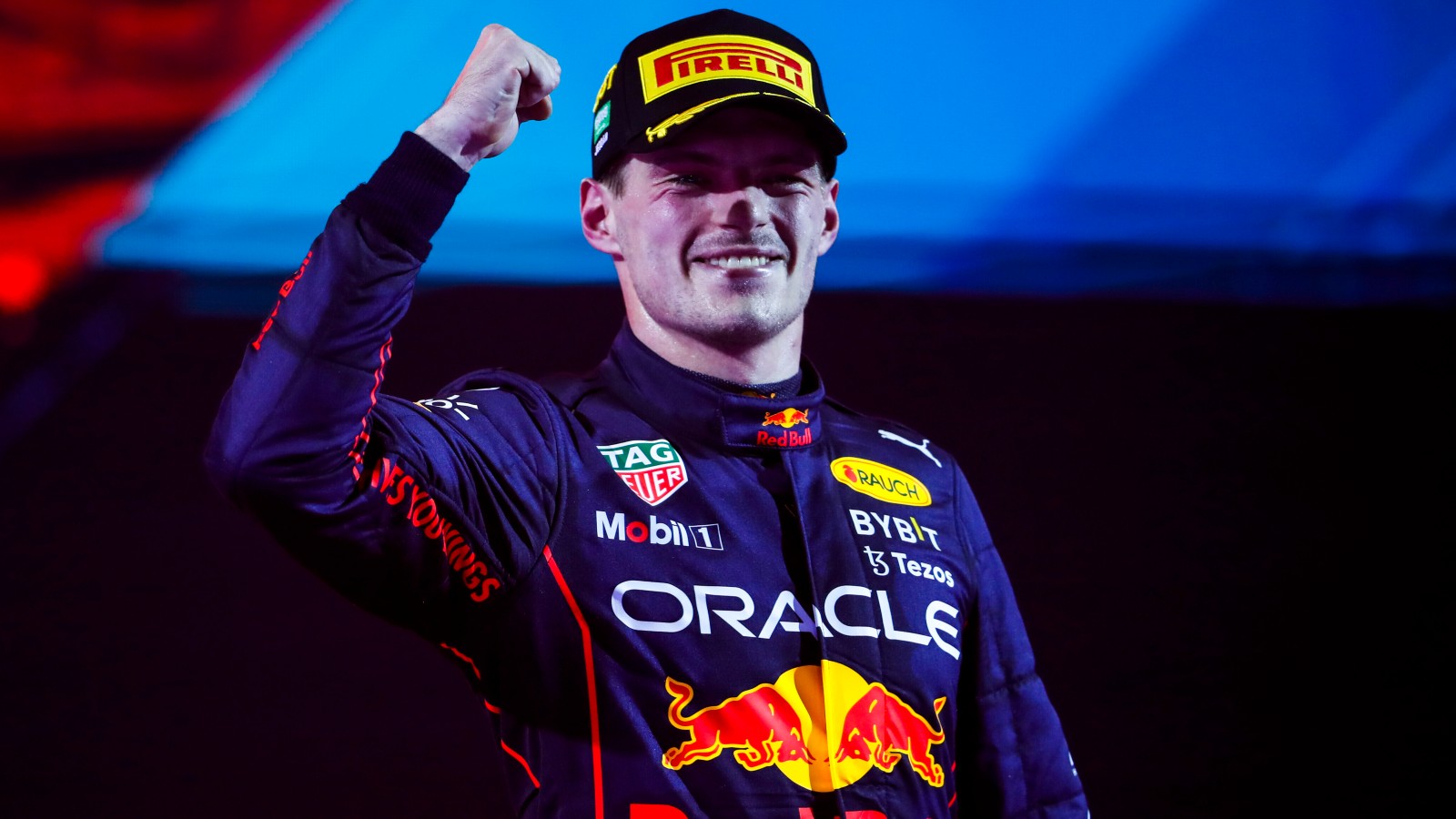 Latest bookmaker information shows that Max Verstappen, following his victory in Saudi Arabia, is the favourite to go back-to-back and take to the top step of the podium at the Australian Grand Prix.
Plus, considering that Sergio Perez took pole and comfortably led in Saudi Arabia before being stung by the Safety Car, his odds for victory at Albert Park look very enticing.
Here are the latest selected prices from Planet Sport Bet:
Evens Charles Leclerc (Ferrari)
6/4 Max Verstappen (Red Bull)
8/1 Sergio Perez (Red Bull)
14/1 Carlos Sainz (Ferrari)
25/1 Lewis Hamilton (Mercedes)
(Last updated Saturday April 9)
What is the starting grid for the 2022 Australian Grand Prix?
1 Charles Leclerc Ferrari
2 Max Verstappen Red Bull
3 Sergio Perez Red Bull
4 Lando Norris McLaren
5 Lewis Hamilton Mercedes
6 George Russell Mercedes
7 Daniel Ricciardo McLaren
8 Esteban Ocon Alpine
9 Carlos Sainz Ferrari
10 Fernando Alonso Alpine
11 Pierre Gasly AlphaTauri
12 Valtteri Bottas Alfa Romeo Racing
13 Yuki Tsunoda AlphaTauri
14 Guanyu Zhou Alfa Romeo Racing
15 Mick Schumacher Haas
16 Kevin Magnussen Haas
17 Sebastian Vettel
18 Nicholas Latifi Williams
19 Lance Stroll Aston Martin*
20 Alex Albon Williams**
*Was due to start last, then given-three place grid drop for colliding with Latifi, but gains a position due to Albon's DQ.
**Three-place grid drop applied for blocking, then disqualified from qualifying for failing to provide a fuel sample.
What is the weather forecast for the 2022 Australian Grand Prix?
Friday April 8: 22c, light cloud and a gentle breeze
Saturday April 9: 26c, sunny intervals and a gentle breeze
Sunday April 10: 26c, light cloud and a moderate breeze
Source: BBC Weather
Which drivers have won the Australian Grand Prix?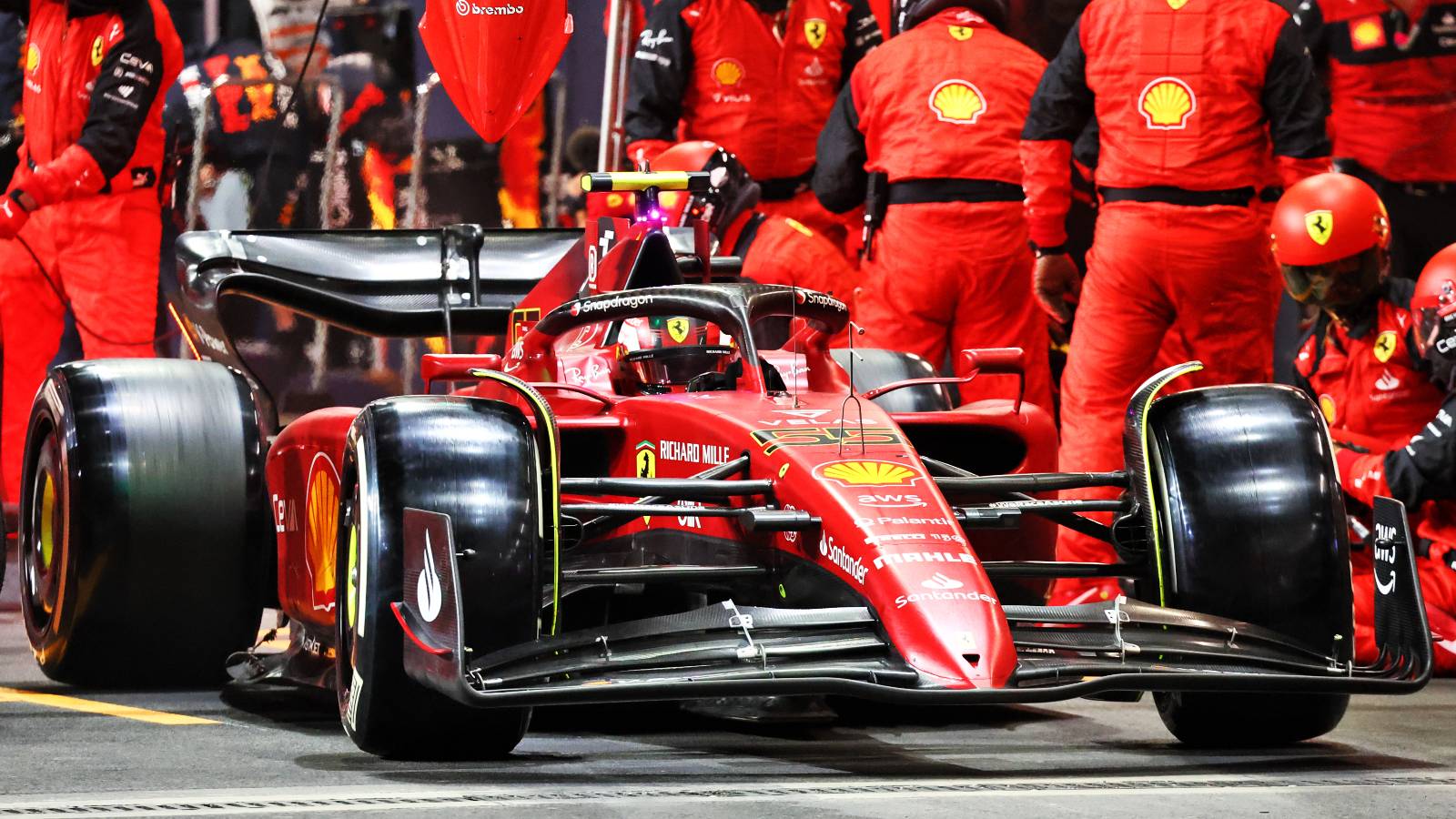 The Australian Grand Prix has been a happy hunting ground for Ferrari over the years, the Scuderia winning 12 times which is the joint-most with McLaren.
Albert Park has often been kind to the Scuderia in providing them with the launchpad for title success, especially at the height of Michael Schumacher's domination in Ferrari red in the early 2000s.
Schumacher is a four-time winner at Albert Park, while his brother, Ralf, provided one of the most dramatic starts ever witnessed in Formula 1 at the iconic street circuit when his Williams BMW went flying high into the air with a further seven cars caught up in the melee.
Of the current drivers, Sebastian Vettel comes closest to Michael Schumacher's winning record at Albert Park, Vettel having won the Australian Grand Prix in 2011, 2017 and 2018.
The previous 10 winners of the Australian Grand Prix are:
2019 – Valtteri Bottas, Mercedes
2018 – Sebastian Vettel, Ferrari
2017 – Sebastian Vettel, Ferrari
2016 – Nico Rosberg, Mercedes
2015 – Lewis Hamilton, Mercedes
2014 – Nico Rosberg, Mercedes
2013 – Kimi Raikkonen, Lotus
2012 – Jenson Button, McLaren
2011 – Sebastian Vettel, Red Bull
2010 – Jenson Button, McLaren
Directions to the 2022 Australian Grand Prix
The best and most effective way to travel to and from the circuit is by tram, which is free to use for all Australian Grand Prix ticket holders. Use the Light Rail GP Express to get to Gates 1 and 2, Clarendon Street GP Express to get to Gates 3 and the easiest way to reach Gates 5, 8, 9 and 10 is via the St Kilda Road trams.
Some local bus services that will get you close to the circuit are available while the Skybus offers a direct route from the track to the airport which is located approximately 25km away.
For fans flying to Melbourne, make sure to get a flight to the main Melbourne airport (MEL) at Tullamarine rather than Avalon which is considerably further away.
There is no public parking available at the circuit but there are 70,000 free car parking spaces for those in cars in the city of Melbourne.
The nearest train/tram station is Flinders Street Station.
Tyre choices for the 2022 Australian Grand Prix
We're back down under this weekend! 🇦🇺

Returning to Albert Park, Melbourne – for the first time since 2019 – there have been plenty of circuit changes for the #Fit4F1 drivers to get to grips with! 🏁https://t.co/o8RLutvpb6#F1 #AusGP #Formula1 #Pirelli #Pirelli150 pic.twitter.com/5KImdIezX6

— Pirelli Motorsport (@pirellisport) April 4, 2022
Pirelli will introduce us to a few firsts when it comes to their tyre choices for the Australian Grand Prix.
The C2 has been selected as the hard tyre, while the C3 will be the medium, but for the first time we will have a gap in the compounds as the soft tyre will be the C5. This is also the first time that the C5 will be in use at a race weekend, following the switch to 18-inch tyres for 2022.
What are the latest F1 Championship standings?
Charles Leclerc – 45 points
Carlos Sainz – 33 points
Max Verstappen – 25 points
George Russell – 22 points
Lewis Hamilton – 16 points
Constructors' Championship
Ferrari – 78 points
Mercedes – 38 points
Red Bull – 37 points
Alpine – 16 points
Haas – 12 points