Winners and losers from the Austrian Grand Prix sprint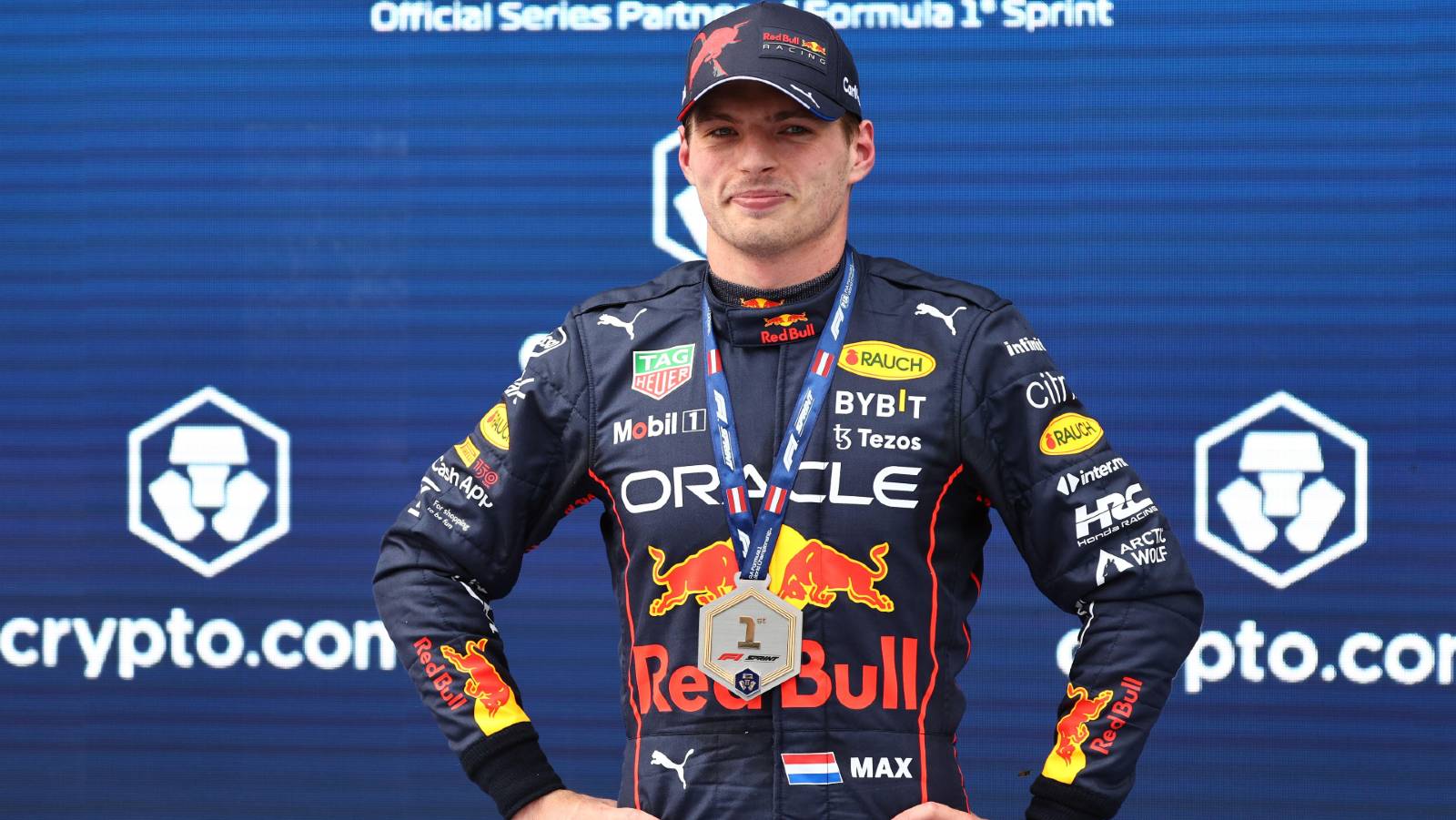 Multiple teams were left very happy indeed after the sprint at the Red Bull Ring – none more so than the track's owners.
Here are who we see as the day's biggest winners and losers.
Winners
Red Bull
A very lovely Saturday 🧡🏁 #F1Sprintpic.twitter.com/yisU2HQE7e

— Oracle Red Bull Racing (@redbullracing) July 9, 2022
It had been a mixed bag for Red Bull on Friday with Max Verstappen taking pole position but Sergio Perez being demoted to P13 after exceeding track limits. On Saturday though, things could not have gone any better.
At the front, Verstappen cruised to victory, looking much faster than the Ferraris behind him, while Perez fought his way back up to P5 with the stand-out drive of the day.
With the pace Red Bull have, the Mexican is now starting in a position where he can cause the Italian team some problems, which will do Verstappen the world of good. Tonight, Christian Horner and co will be dreaming of a 1-2 finish and it is not an unrealistic dream now.
Haas
Given Haas' excellent result in traditional qualifying, Guenther Steiner may have been wishing it was not a sprint weekend for fear of going backwards on Saturday, but things ultimately worked out well for the American team.
They would have just been aiming to have both drivers finish in the top 10 given the faster cars of Perez and Lewis Hamilton were starting behind them, but they did even better with Kevin Magnussen finishing in P7 ahead of the Mercedes thanks largely to Mick Schumacher, who held up the Briton and crossed the line in P9 himself.
As a result, they added two points to their tally, which could be crucial come the end of the year, and are well positioned to pick up more in the main race.
McLaren
Usually, finishing in P11 and P12 in a sprint would not give McLaren much to be cheerful about, but all things considered they will be pretty happy with that.
Their drivers started down in P15 and P16 with both struggling on Friday, but the duo put in solid Saturday drives to climb four places each. What is more, Daniel Ricciardo looked every bit as quick as Lando Norris, which has not always been the case this year and will be a relief.
The team are not as quick as they had hoped to be at the Red Bull Ring but with one of their closest rivals, Alpine, having one driver start from the back of the field, they could limit the damage well.
Alfa Romeo
From a pitlane start to P14 at the flag today – an excellent Saturday job by @ZhouGuanyu24!#AustrianGP pic.twitter.com/V8dSk49i5g

— Alfa Romeo F1 Team ORLEN (@alfaromeoorlen) July 9, 2022
The weekend started pretty terribly for Alfa Romeo. Valtteri Bottas and Zhou Guanyu qualified for the sprint down in P12 and P18, and the rookie was then forced to start it from the pit lane.
Things were looking bleak before the lights went out on Saturday, but both of their drivers then delivered excellent performances with Bottas crossing the line in P10 and Zhou in P14.
There is now a real possibility the team will leave Austria with some points in the bag, which would be a big win given how things had started at the Red Bull Ring.
Losers
Fernando Alonso
The problem cannot be resolved in time for the race start and Fernando's car is back in the garage. He is out of the Sprint. 💔#AustrianGP

— BWT Alpine F1 Team (@AlpineF1Team) July 9, 2022
Alonso looked to be in good shape heading into the first 'race' of the weekend. He had made it into Q3 in Friday qualifying and finished FP2 in P4 on Saturday morning. Ultimately though, he never had a chance to show what he could do in the sprint.
The Alpine man would have fancied his chances of gaining a few places with the Haas pair and his team-mate just ahead of him, but an issue just before the start prevented him from taking part. As a result, all his good work in qualifying was undone.
Now, he will start the main race from the very back of the grid. On a weekend when he looked so strong and was in with a great chance of scoring a lot of points, that is a massive blow.
AlphaTauri
Friday was not great but also was not a disaster for AlphaTauri, with Pierre Gasly and Yuki Tsunoda qualifying in P11 and P14. Those decent grid positions were lost in the sprint though.
Not for the first time this year, Gasly's race was all but ruined at the start as a collision with Hamilton caused him to drop to the back of the order. Tsunoda, meanwhile, lost two places and proceeded to hold up his team-mate after that, failing to get past Lance Stroll.
As a result, the two will start the main race down in P15 and P16 – it looks set to be, in the literal sense, a pointless weekend.
Alex Albon
Albon enjoyed a strong qualifying session on Friday, not only making it into Q2 but taking P12. The next day though, things could not have gone much worse.
The Williams driver made a good start, moving up to P12, but then defended his position too aggressively, receiving a five-second penalty for forcing Norris off the track before making contact with Sebastian Vettel.
All of that dropped him down to P16, all but ending any chance he has of scoring points on Sunday. Given how high up he was at the start of the sprint, it feels like a missed opportunity.
Sebastian Vettel
LAP 11/23

Vettel finds the gravel at Turn 6 after contact with Albon

The German is back on track but running last 😖#AustrianGP #F1 pic.twitter.com/wSbXPAvYXQ

— Formula 1 (@F1) July 9, 2022
Albon and his team will at least have been cheered up a little by the fact their closest rivals, Aston Martin, have one driver starting behind both of theirs.
Vettel made an excellent start to the sprint, climbing from the back of the field to P14, but ended up back where he started after colliding with Albon and the damage forced him to retire.
His car will probably be fine for the main race, but he will be starting down in P19. It does not look like he will have the pace to get that much higher either.