Austrian Grand Prix 2021: Time, TV channel, live stream, grid
For the first and hopefully only time this year, a second race takes place at the same circuit with the Austrian Grand Prix at the Red Bull Ring.
Due to the continuing effect of the global pandemic on the F1 calendar, the Styrian Grand Prix was shoehorned into the schedule last weekend as Max Verstappen made it four consecutive Red Bull victories.
Now it is time for the always-intended early July race at the Spielberg venue, which marks a year since Formula 1 returned with the Austrian Grand Prix after an enforced lay-off of nearly four months caused by the pandemic.
Verstappen made several references to last week's being a 'home' win and if he can double up, it would put his World Championship challenge in an even stronger position for he already holds an 18-point lead over Lewis Hamilton.
Here is everything you need to know ahead of the 2021 Austrian Grand Prix…
When is the 2021 Austrian Grand Prix?
Practice 1: Friday July 2nd, 1130 local time (1030 BST)
Practice 2: Friday July 2nd, 1500 local time (1400 BST)
Practice 3: Saturday July 3rd, 1200 local time (1100 BST)
Qualifying: Saturday July 3rd, 1500 local time (1400 BST)
Race: Sunday July 4th, 1500 local time (1400 BST)
Where does the 2021 Austrian Grand Prix take place?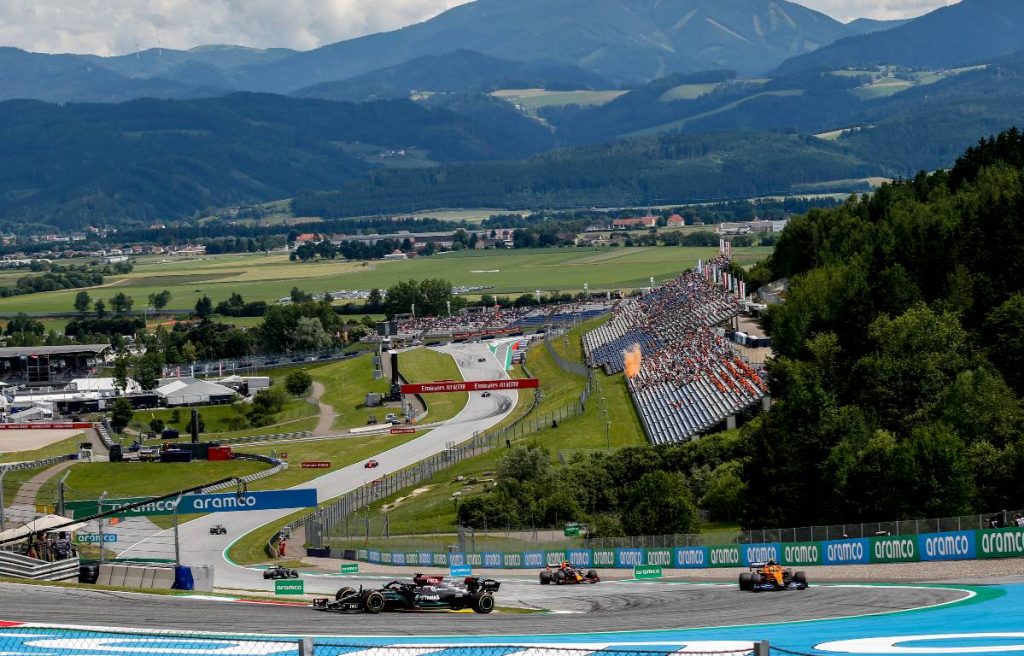 The race takes place in Spielberg at the Red Bull Ring, formerly known as the Osterreichring, one of the sport's most historic circuits.
It may be on the same site but is not quite the same track as it was back in the 1970s and 1980s, with it being completely rebuilt and renamed the A1 Ring in 1996 due to safety concerns.
The modern layout consists of nine corners, seven to the right and two to the left, and dominated by its three straights, making it a power-hungry venue where straight-line speed is crucial.
After it was removed from the calendar in 2003, Red Bull bought the circuit, renaming it again and improving the infrastructure, constructing new pit buildings and grandstands.
Following that work, it returned to the world of F1 in 2014 and has stayed on the schedule ever since.
Where can I watch the 2021 Austrian Grand Prix?
In the UK, pay-TV broadcaster Sky Sports will show the entire race weekend, from FP1 to the race, on its dedicated Sky Sports F1 channel. You can also access a live stream of the coverage via Now TV.
Free-to-air broadcaster Channel 4 will show extended highlights from both qualifying and the race.
F1 TV Pro viewers can watch all the live action from Austria. Please check to see if F1 TV Pro is available in your country.
Subscribers to F1's own app can hear radio commentary on the race proper from the BBC and access live data throughout every session.
PlanetF1 will carry live timing and expert commentary on every session of the race weekend, from FP1 on Friday morning to the race on Sunday afternoon.
The Austrian Grand Prix will be shown live on TV on the following outlets in other key markets:
United States: ESPN
Canada: RDS (French), TSN (English)
Australia: Fox Sports
France: Canal+
Italy: Sky Sport F1
Germany: Sky Sport F1
Spain: DAZN
Netherlands: Ziggo Sport
Brazil: Band
Japan: DAZN
What are the odds for the 2021 Austrian Grand Prix?
With Verstappen well on top at present – he would have made it four straight wins but for a tyre blowout when the Azerbaijan Grand Prix was at his mercy – it is no surprise that he is odds-on favourite to repeat last weekend's Spielberg success.
Here are the leading odds from Planet Sport Bet:
4/11 Max Verstappen (Red Bull)
10/3 Lewis Hamilton (Mercedes)
7/1 Sergio Perez (Red Bull)
25/1 Lando Norris (McLaren)
25/1 Valtteri Bottas (Mercedes)
(Last updated Saturday July 3)
What is the starting grid for the 2021 Austrian Grand Prix?
1 Max Verstappen Red Bull
2 Lando Norris McLaren
3 Sergio Perez Red Bull
4 Lewis Hamilton Mercedes
5 Valtteri Bottas Mercedes
6 Pierre Gasly AlphaTauri
7 Yuki Tsunoda AlphaTauri
8 George Russell Williams
9 Lance Stroll Aston Martin
10 Carlos Sainz Ferrari
11 Sebastian Vettel Aston Martin
12 Charles Leclerc Ferrari
13 Daniel Ricciardo McLaren
14 Fernando Alonso Alpine
15 Antonio Giovinazzi Alfa Romeo
16: Kimi Raikkonen Alfa Romeo
17: Esteban Ocon Alpine
18: Nicholas Latifi Williams
19: Mick Schumacher Haas
20: Nikita Mazepin Haas
What is the weather forecast for the 2021 Austrian Grand Prix?
Friday July 2nd – 24C, sunny intervals
Saturday July 3rd – 25C, chance of light rain showers
Sunday July 4th – 25C, chance of light rain showers
Directions to the Austrian Grand Prix
For those travelling by air, the nearest airport is Flughafen Graz (GRZ), located in the city of Graz. However, it is only really an option for domestic flights.
Therefore, the Vienna International Airport (VIE), located 200km or so from the circuit, is your best bet. From there, you can hire a car or head to the city centre and get a three-hour train ride to Knittetfeld.
Knittelfeld is the nearest rail station and is well connected to each of Austria's major cities. From there, a shuttle bus service operates on race weekends to take fans to the track.
Given its rural location, the best way to get to the track is to drive though, whether in your own car and one you hire from an airport. It is located next to the S36 motorway. Once on this, take the Zeltweg Ost/Spielberg exit onto the L503 before turning right after around 2km.
Which drivers have won the Austrian Grand Prix?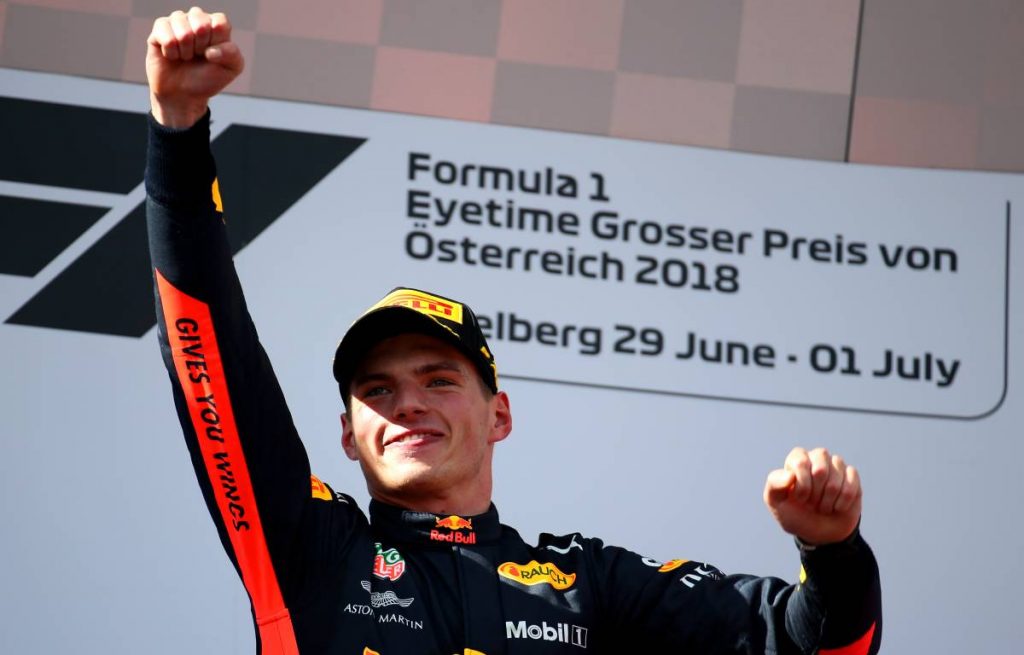 Since it was incorporated as part of the World Championship on a full-time basis in 1970, only one driver has won the Austrian Grand Prix three times – Alain Prost.
But Verstappen has also now won three F1 races in this country, with his Styrian triumph adding to his 2018 and 2019 victories.
Unusually, this is a circuit where Valtteri Bottas has more wins for Mercedes than Lewis Hamilton does.
For those with longer memories, the first three Austrian Grand Prix winners of the 1980s were Jean-Pierre Jabouille, Jacques Laffitte and Elio de Angelis. For both Jabouille and De Angelis, it was one of only two career F1 victories.
Tyre choices for the 2021 Austrian Grand Prix
Pirelli have gone a step softer than last week for the Austrian Grand Prix, bringing the C3 (hard), C4 (medium) and C5 (soft) tyres.
These are the three compounds at the softest end of the range and obviously that means teams will have to revise the strategies they utilised seven days earlier.
Ready for round 2? #AustrianGP 🇦🇹 #Fit4F1 pic.twitter.com/L5y1DbFhX0

— Pirelli Motorsport (@pirellisport) June 28, 2021
What are the latest F1 Championship standings?
Drivers' Championship
Max Verstappen – 156 points
Lewis Hamilton – 138 points
Sergio Perez – 96 points
Lando Norris – 86 points
Valtteri Bottas – 74 points
Constructors' Championship
Red Bull – 252 points
Mercedes – 212 points
McLaren – 120 points
Ferrari – 108 points
Full F1 championship standings are here
Follow us on Twitter @Planet_F1, like our Facebook page and join us on Instagram!