Austrian Grand Prix 2022: Time, TV, live stream, grid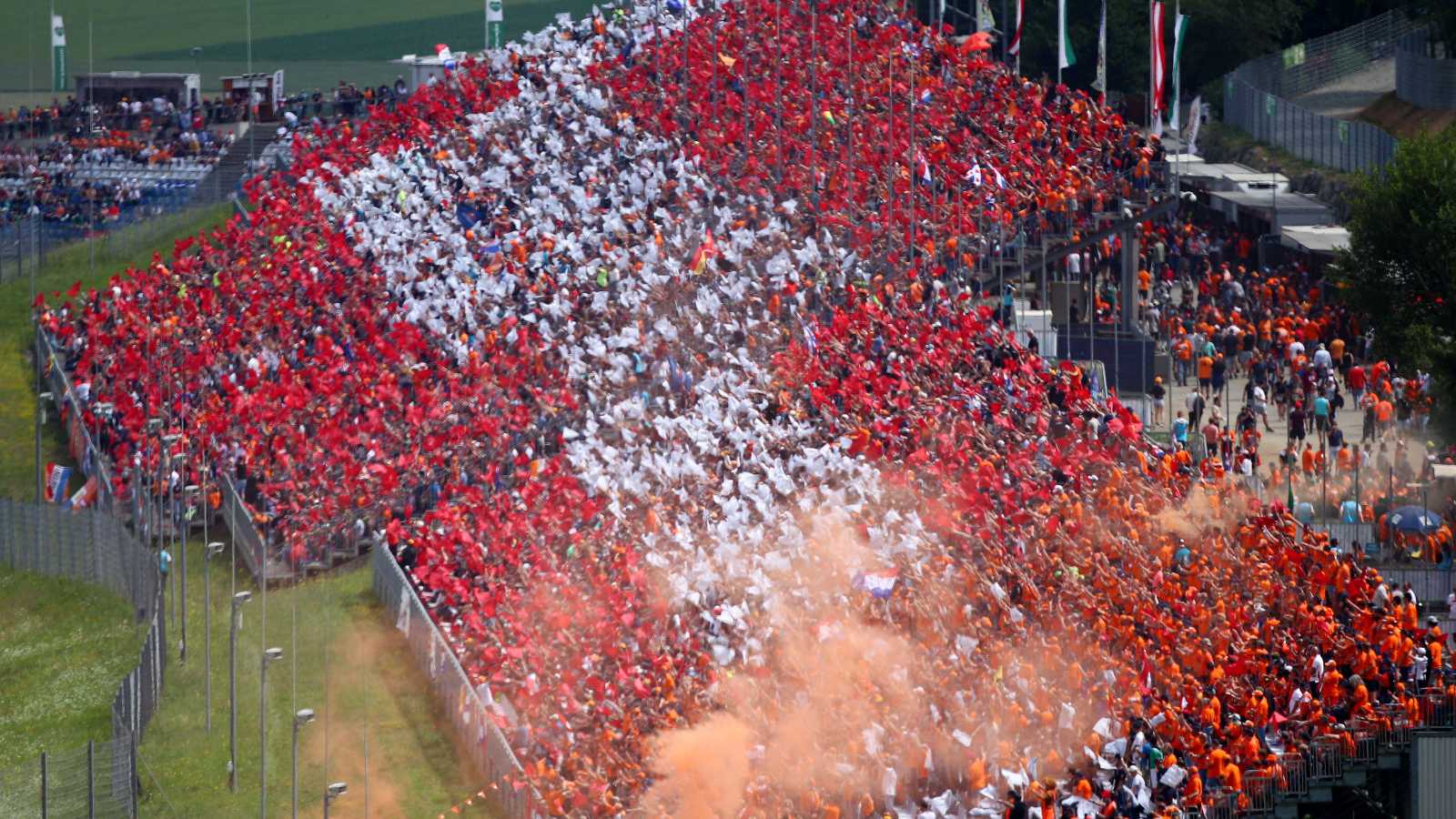 Fresh off the back of a thrilling British Grand Prix, Formula 1 quickly moves on to Red Bull's home turf for the Austrian Grand Prix.
Red Bull's lead title charger Max Verstappen suffered further Silverstone disappointment when he sustained damage from a piece of debris which severely impacted his performance and took him out of the equation for the podium, never mind victory.
But a further strategical wobble from Ferrari meant Charles Leclerc could not take full advantage, finishing only P4 as he slipped backwards in a frantic final few laps, Ferrari choosing to retain track position during a Safety Car period rather than pitting him for fresh soft tyres like those around him.
It was not all doom and gloom for Red Bull and Ferrari though. Carlos Sainz seized the opportunity to become a race winner in Formula 1 for the first time, while Sergio Perez's P2 cushioned the blow for Red Bull in the Constructors', bringing himself to within 34 points of Verstappen in the process.
Verstappen has won three of the latest four Austrian GPs but as well as Ferrari, Mercedes also were a threat at Silverstone and so could be on the scene once more at the Red Bull Ring.
And remember, sprint qualifying returns this weekend to add some extra spice!
Here is everything you need to know ahead of the 2022 Austrian Grand Prix:
When is the 2022 Austrian Grand Prix?
Friday 8 July
Free Practice 1: 1330-1430 (1230-1330 UK time)
Qualifying: 1700 (1600 UK time)
Saturday 9 July
Free Practice 2: 1230-1330 (1130-1230 UK time)
Sprint qualifying: 1630 (1530 UK time)
Sunday 10 July
Race: 1500 (1400 UK time)
Where does the 2022 Austrian Grand Prix take place?
The Österreichringhe, home of the Austrian Grand Prix, became a staple of the Formula 1 calendar in 1970. It ran until 1987 and was then absent for a decade before returning until 2003. Another 10-year absence followed and with the venue having been bought and rebuilt by Red Bull, it returned to the calendar in 2014.
The Red Bull Ring, as it is now known, is located in the small city of Spielberg, surrounded by the Styrian mountains. Alongside F1, it also currently hosts a MotoGP race and has often done so for the DTM season.
In the 1970s and 80s, it was considered one of Formula 1's most exciting and dangerous circuits due to the elevation changes, fast corners and small run-off areas. Safety concerns were a factor in its removal from the calendar in 1987 and when it returned, it had been rebuilt by Hermann Tilke to address this. Red Bull then made further changes when they bought it, carrying out a £60million renovation.
There has been no Austrian driver to call it their home race since its 2014 return, but it is considered just that for Red Bull and they have enjoyed considerable success there, winning in 2018, 2019 and 2021.
The ring's current layout is 4.3km long and contains nine turns, with the race going on for 71 laps. Niki Lauda is currently the only Austrian to have won there in an official Formula 1 championship race, doing so in 1984.
Where can I watch the 2022 Austrian Grand Prix?
UK pay-TV broadcaster Sky Sports will show the entire race weekend on its dedicated Sky Sports F1 channel. You can also access a live stream of the coverage via Now TV for a one-off fee.
Free-to-air broadcaster Channel 4 will show extended highlights from qualifying and the race.
F1 TV Pro viewers can watch all the live action from Spielberg. Please check to see if F1 TV Pro is available in your country.
Subscribers to F1's own app can hear radio commentary on the race proper from BBC Radio 5 Live and access live data throughout every session.
PlanetF1 will carry live timing and expert commentary on every session of the race weekend, from FP1 on Friday morning to the race on Sunday afternoon.
The Austrian Grand Prix will be shown live on TV on the following outlets in other key markets:
United States: ESPN
Canada: RDS (French), TSN (English)
Australia: Fox Sports
France: Canal+
Italy: Sky Sport F1
Germany: Sky Sport F1
Spain: DAZN
Netherlands: Viaplay
Brazil: Band
Japan: DAZN F1
What are the odds for the 2022 Austrian Grand Prix?
Latest bookmaker information shows that despite Max Verstappen's car troubles at Silverstone, he is favourite to strike back immediately and win the Austrian Grand Prix for a fourth time in his career.
Carlos Sainz is only third favourite despite that maiden victory last time out.
Here are the latest odds from Planet Sport Bet:
4/7 Max Verstappen (Red Bull)
5/2 Charles Leclerc (Ferrari)
11/1 Carlos Sainz (Ferrari)
11/1 Sergio Perez (Red Bull)
18/1 George Russell (Mercedes)
(Odds correct as of Saturday 9 July post-sprint qualifying)
What is the weather forecast for the 2022 Austrian Grand Prix?
Friday 8 July: 23c, sunny intervals
Saturday 9 July: 24c, sunny
Sunday 10 July: 23c, sunny
What is the grid for the 2022 Austrian Grand Prix?
1. Max Verstappen, Red Bull
2. Charles Leclerc, Ferrari
3. Carlos Sainz, Ferrari
4. George Russell, Mercedes
5. Sergio Perez, Red Bull
6. Esteban Ocon, Alpine
7. Kevin Magnussen, Haas
8. Lewis Hamilton, Mercedes
9. Mick Schumacher, Haas
10. Lando Norris, McLaren
11. Daniel Ricciardo, McLaren
12. Lance Stroll, Aston Martin
13. Zhou Guanyu, Alfa Romeo
14. Pierre Gasly, AlphaTauri
15. Alex Albon, Williams
16. Yuki Tsunoda, AlphaTauri
17. Nicholas Latifi, Williams
18. Sebastian Vettel, Aston Martin
19. Fernando Alonso, Alpine
20. Valtteri Bottas, Alfa Romeo
Directions to the Austrian Grand Prix
Given its rural location, the best way to get to the Red Bull Ring is to drive, whether in your own car or one you hire from an airport.
Surrounded by a vast network of motorways, driving to the track is simple. It is located next to the S36 motorway; once on this, take the Zeltweg Ost/Spielberg exit onto the L503 before turning right after around 2km.
If travelling by train, the nearest station is Knittelfeld, which is well connected to each of Austria's major cities. From there, a shuttle bus service operates on race weekends to bring fans to the track.
For those wishing to fly, the nearest airport is Flughafen Graz (GRZ), located in the city of Graz. However, it is small and only really an option for domestic flights.
The best option, therefore, is Vienna International Airport (VIE), located around 200km from the track. From there, you can hire a car or head to the city centre and take a three-hour train ride to Knittelfeld from there.
Which drivers have won the Austrian Grand Prix?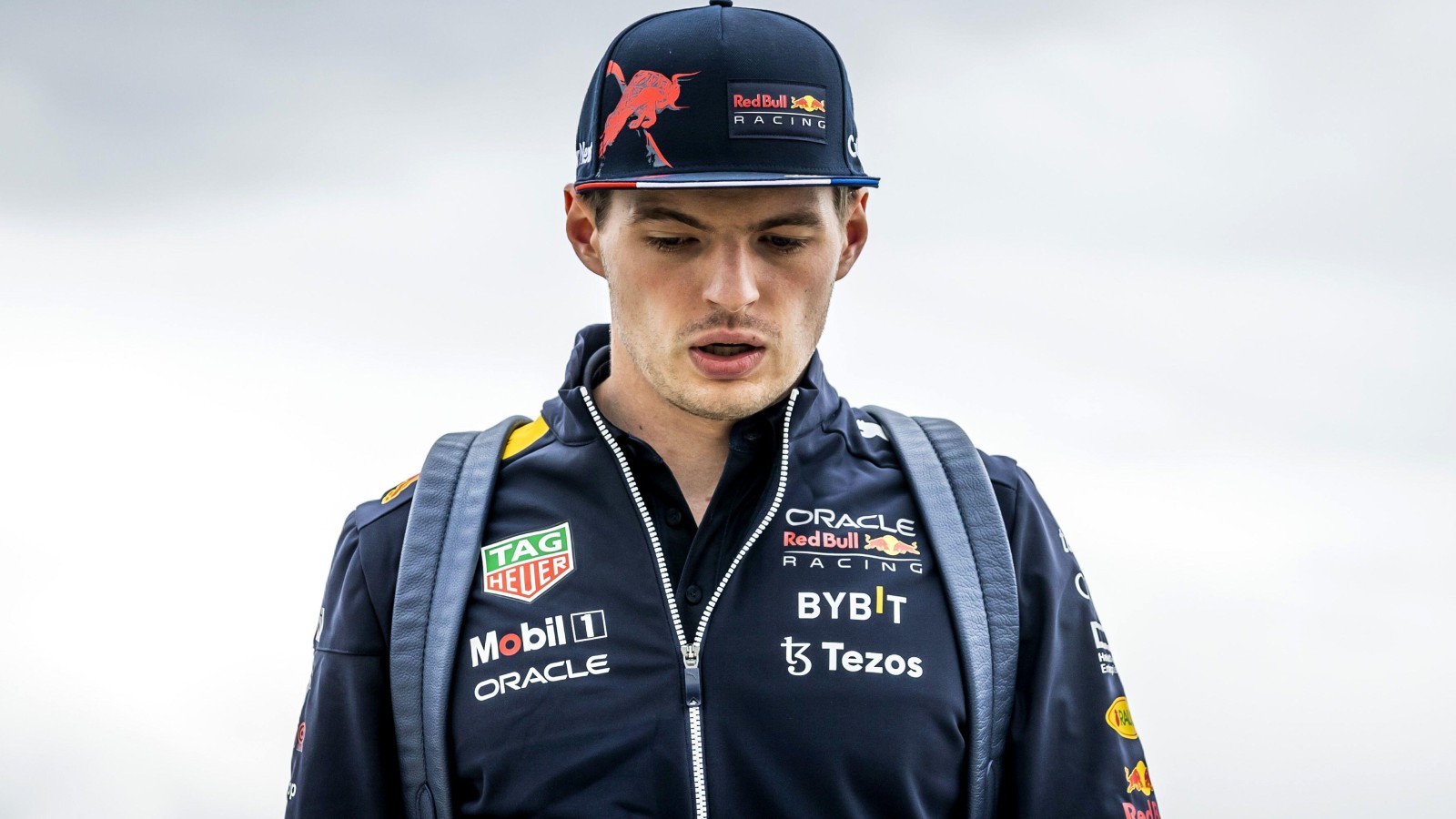 Since it was incorporated as part of the World Championship on a full-time basis in 1970, only two drivers have won the Austrian Grand Prix three times – Alain Prost and Max Verstappen.
Verstappen joined Prost as the joint most successful driver at the event by winning the 2021 staging, adding that to his 2018 and 2019 wins. There is a twist, though.
Technically, Verstappen is the most successful Formula 1 driver on Austrian soil having also won the 2021 Styrian Grand Prix which was held at the Red Bull Ring.
For those with longer memories, the first three Austrian Grand Prix winners of the 1980s were Jean-Pierre Jabouille, Jacques Laffitte and Elio de Angelis. For both Jabouille and De Angelis, it was one of only two career F1 victories.
The last 10 winners of the Austrian Grand Prix are:
2021 – Max Verstappen (Red Bull)
2020 – Valtteri Bottas (Mercedes)
2019 – Max Verstappen (Red Bull)
2018 – Max Verstappen (Red Bull)
2017 – Valtteri Bottas (Mercedes)
2016 – Lewis Hamilton (Mercedes)
2015 – Nico Rosberg (Mercedes)
2014 – Nico Rosberg (Mercedes)
2003 – Michael Schumacher (Ferrari)
2002 – Michael Schumacher (Ferrari)
Tyre choices for the 2022 Austrian Grand Prix
The second Sprint weekend of the season takes places this weekend at the #AustrianGP! 🇦🇹

Everything you need to know is right here 👉 https://t.co/tNy7Cn35qZ#F1 #Fit4F1 #Formula1 #Pirelli #Pirelli150 @F1 pic.twitter.com/Pwlvr1q6q8

— Pirelli Motorsport (@pirellisport) July 4, 2022
After sending their hardest tyre compounds to Silverstone, Pirelli move to the other end of their range with their tyre selection for the Austrian Grand Prix.
That means the C3 tyre will be the hard tyre, the C4 the medium and the C5 the soft.
What are the latest F1 Championship standings?
Max Verstappen – 181 points
Sergio Perez – 147
Charles Leclerc – 138
Carlos Sainz – 127
George Russell – 111
Constructors' Championship
Red Bull – 328 points
Ferrari – 265
Mercedes – 204
McLaren – 73
Alpine – 67