Ayrton Senna: Seven things you may not know about the iconic F1 racer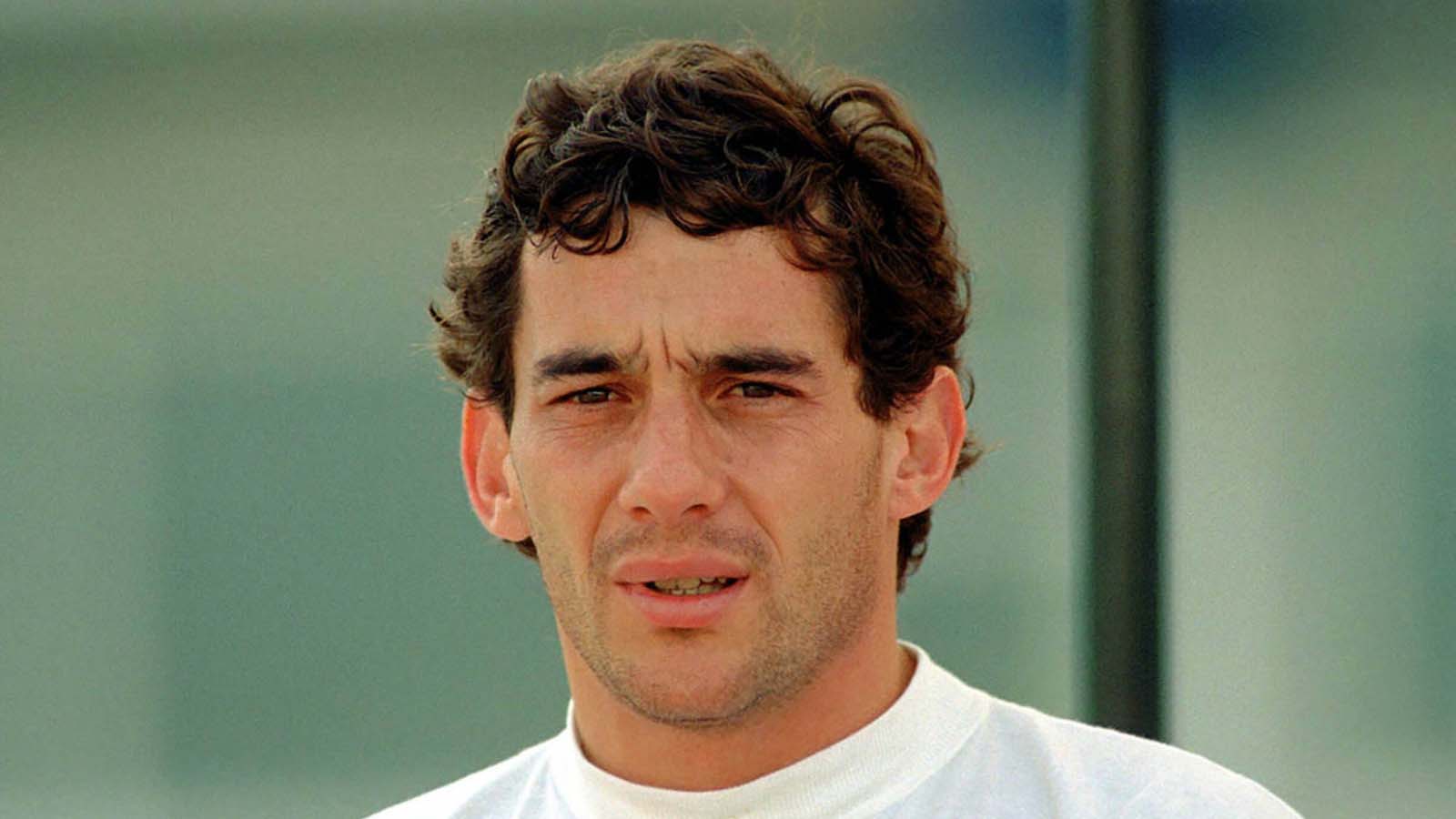 21 March marks the birthday of Ayrton Senna who, in the eyes of many Formula 1 fans, remains arguably the sport's greatest legend.
Senna, a three-time World Champion, died on that fateful day, May 1 1994, after succumbing to injuries sustained during the San Marino Grand Prix at Imola.
This icon of motorsport provided some of the most memorable racing moments of all time, from his fierce rivalry with Alain Prost to that unmatched ability to tame the mean streets of Monaco.
But, there are plenty of other interesting things that you may not have known about the iconic Ayrton Senna.
The FIA president skipped Senna's funeral
On the same race weekend as Senna's death, Roland Ratzenberger was killed in qualifying for the 1994 San Marino Grand Prix, aged 33.
The Austrian's death affected Senna dearly, and it is now a well known fact that an Austrian flag was found in Senna's car after his fateful incident – one he had planned to wave in honour of Ratzenberger after the race.
Senna's funeral was a grand affair, national days of mourning were declared across Brazil, while millions lined up to walk past his closed coffin, and millions more lined the streets for his funeral procession.
Max Mosley, then-FIA president didn't attend Senna's funeral though, believing it was wrong that Ratzenberger's death had been somewhat lost in the outpouring of emotion around Senna.
In a press conference 10 years later, Mosley said: "Roland had been forgotten. So I went to his funeral because everyone went to Senna's. I thought it was important that somebody went to his."
Passing Senna was a bad idea
After winning the 1993 Japanese Grand Prix, you would have expected a celebration to be Senna's next move, but instead he went about tracking down newcomer Eddie Irvine who had shown the nerve to unlap himself against the legend.
Suddenly the door to the Jordan unit swung open and in marched Senna, followed by a flock of McLaren personnel.
"What the **** do you think you were doing?" said Senna. "I was racing," came Irvine's response.
On and on the exchange went, and while it did take away somewhat from Irvine's fantastic P6 finish on debut, it was a debut never to be forgotten.
He saved Erik Comas' life
It may not be a name which jumps to mind, the Frenchman made 63 starts in Formula 1 between 1991-94 for Ligier and Larrousse, but if it wasn't for Senna, Comas may not have been here to tell his Formula 1 tale.
During practice for the 1992 Belgian Grand Prix, Comas crashed his Ligier heavily at Blanchimont and lost consciousness. His engine was screaming and close to explosion. But Senna, first on the scene, stopped and at his own risk sprinted over to the stricken racer, shut off the engine so it wouldn't catch fire, then held his head to stabilise his neck until the paramedics could arrive.
Comas would miss the race, but escaped serious injury thanks to Senna.
He won the 1991 Brazilian GP with no 3rd, 4th or 5th gears
It was Senna's first victory at his home race, and he certainly had to work hard for it.
After his transmission began to fail later in the race, Senna was left stuck in sixth gear, but Riccardo Patrese, who had gearbox issues of his own, was catching him rapidly.
Through sheer willpower, Senna managed to drive fast enough to take the chequered flag, but so exhausted from his battle, he had to be lifted from his McLaren and driven to the podium in the medical car.
His nephew Bruno Senna was banned from racing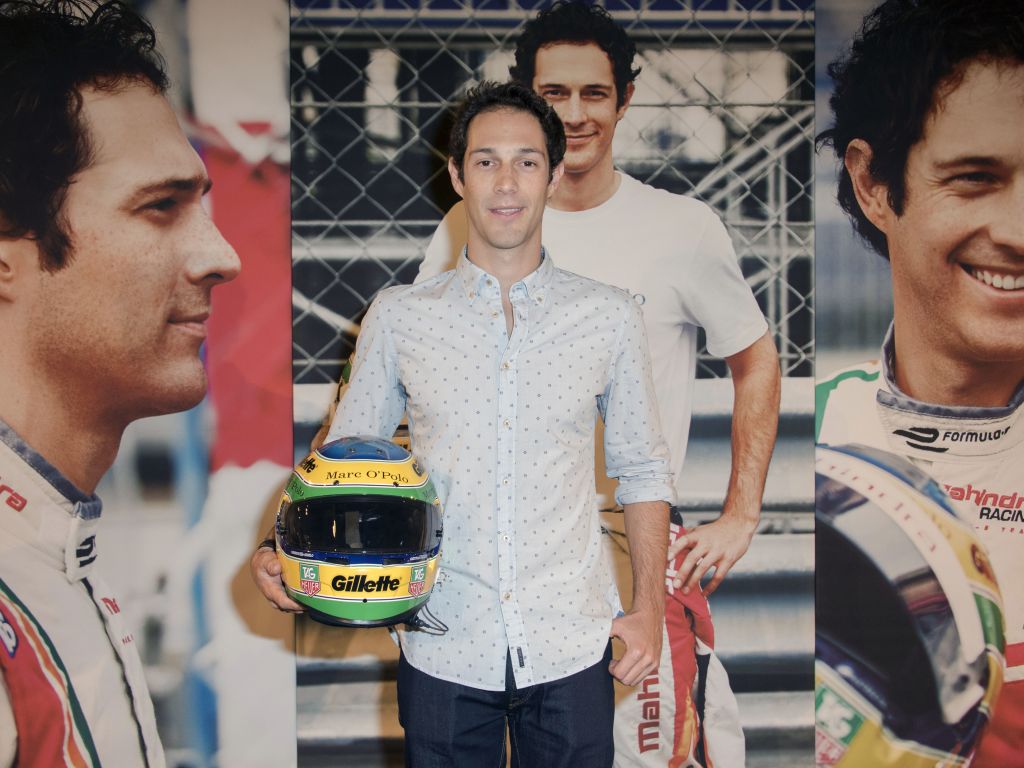 After Ayrton's tragic death, his heartbroken sister Viviane made her son Bruno give up racing at age 10, fearing he would encounter the same fate.
Ayrton had described him as a better driver than himself, and reluctantly Viviane would back her son's interest in motor sport.
Seemingly against all odds, Bruno would make it to the Formula 1 grid in 2010 with back-markers HRT, going on to race for Renault and his uncle's former team Williams – though he sought out his family's blessing before signing the contract.
Senna would depart the category in 2012 after 46 starts, and one can't help but wonder how his career may have turned out if it hadn't been for that halt in his earlier days.
PlanetF1.com recommends
Ayrton Senna: Ten iconic quotes from an all-time Formula 1 great
Max Verstappen trading card sells for whopping $336k after bidding war erupts
The best F1 liveries that never made it out of pre-season testing
Senna predicted his own death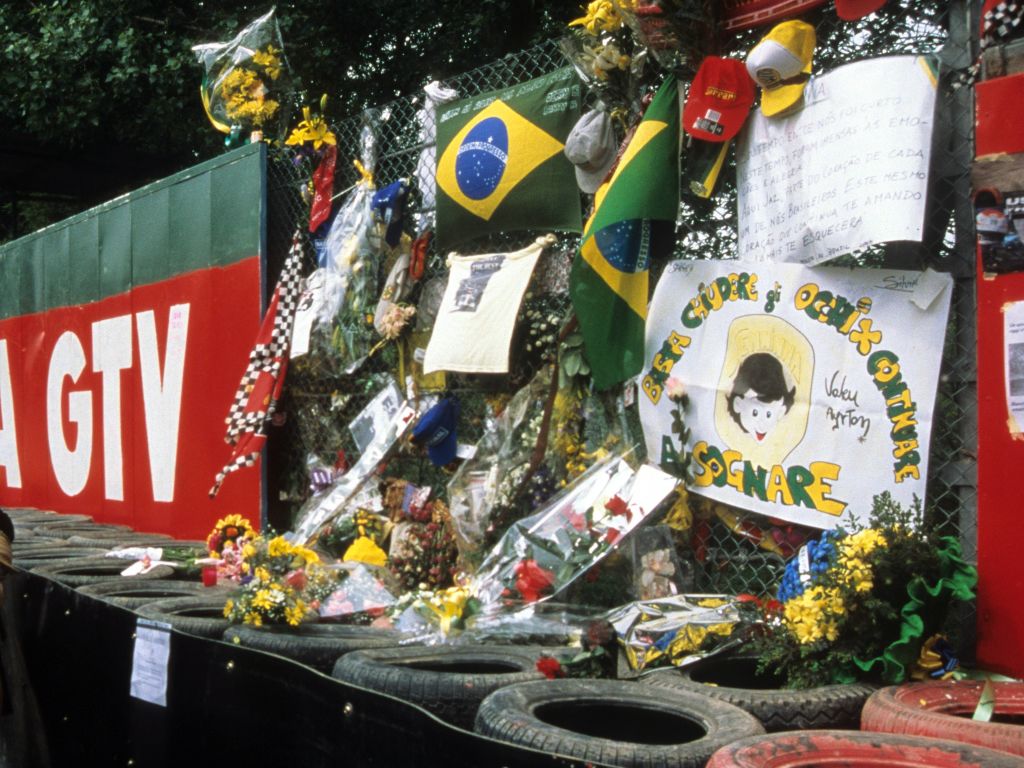 Ayrton's friendship with one-time team-mate Gerhard Berger ran deep, with the duo's unbreakable bond often manifesting in the form of pranks.
Whether it was Berger placing a phallic photo in Senna's passport or the Brazilian gluing Berger's cards in his wallet, these two had a good time, but it was a far stronger emotional connection – showcased by Berger's devastation when Prost and Sir Jackie Stewart were slated to be the lead pallbearers at Senna's funeral.
A complete shuffling of the order minutes before the funeral would fix that, while Berger went on to guide Bruno Senna in his Formula 1 ambitions.
However, in a foreshadowing moment for this pair, the legend goes that they made a visit to Imola's Tamburello corner in the name of safety, after Berger and several others had been involved in serious incidents there.
After climbing through a partition in the retaining wall to investigate the surroundings, Senna concluded that somebody would lose their life there, and five years later, it proved to be his that would be cruelly taken.
His charity work lives on until this day
It's no surprise to hear that Ayrton Senna was a wealthy man – his net worth was estimated at around $400 million.
But, although his charity work was kept largely on the hush until after his death, he was very active and to this day his legacy lives on through Instituto Ayrton Senna, helping to prepare children for the future, through education.
Senna is an inspiration, an icon and an idol. He will never be forgotten.