As Formula 1 returns to Baku for the Azerbaijan Grand Prix, there's a chance the off-track conversation could draw as much attention as the racing itself at the weekend.
So-called 'bendy' front and rear wings have been a hot topic in the F1 paddock in recent weeks, with the chance of Mercedes potentially protesting against Red Bull's rear wing design – which they feel partially flexes at speed to improve car performance.
As a result of the talk surrounding the supposed infringement of the rules, the FIA will be imposing new tests on the flexibility of the teams' wings, but not until the French Grand Prix. This provides an opportunity for Mercedes to lodge a protest in Baku if they want to fully commit to trying to stop Red Bull using their 'limbo' rear wing for one final race.
This is an especially important weekend on that front for Mercedes, as any gains from Red Bull would potentially be enhanced further with the Baku City Circuit's extremely long start/finish straight, which could lead to Red Bull being able to pull off a higher top speed – which Aston Martin team principal Otmar Szafnauer estimates could cost some teams as much as 0.5s per lap in performance if wings need to be changed due to the new rules.
Red Bull have stated they won't be the ones to instigate any playground politics but, if protested against, they are preparing their own complaint against the W12's front wing which also flexes.
So if there is any uproar about another team's car, then Mercedes will be the ones to initially raise the question. Even though F1 boss Ross Brawn believes any protests will ultimately fail, watch this space ahead of the weekend.
As always, what matters most is what happens on track and, while Baku is still classed as a street circuit, its characteristics could hardly be more different to Monaco.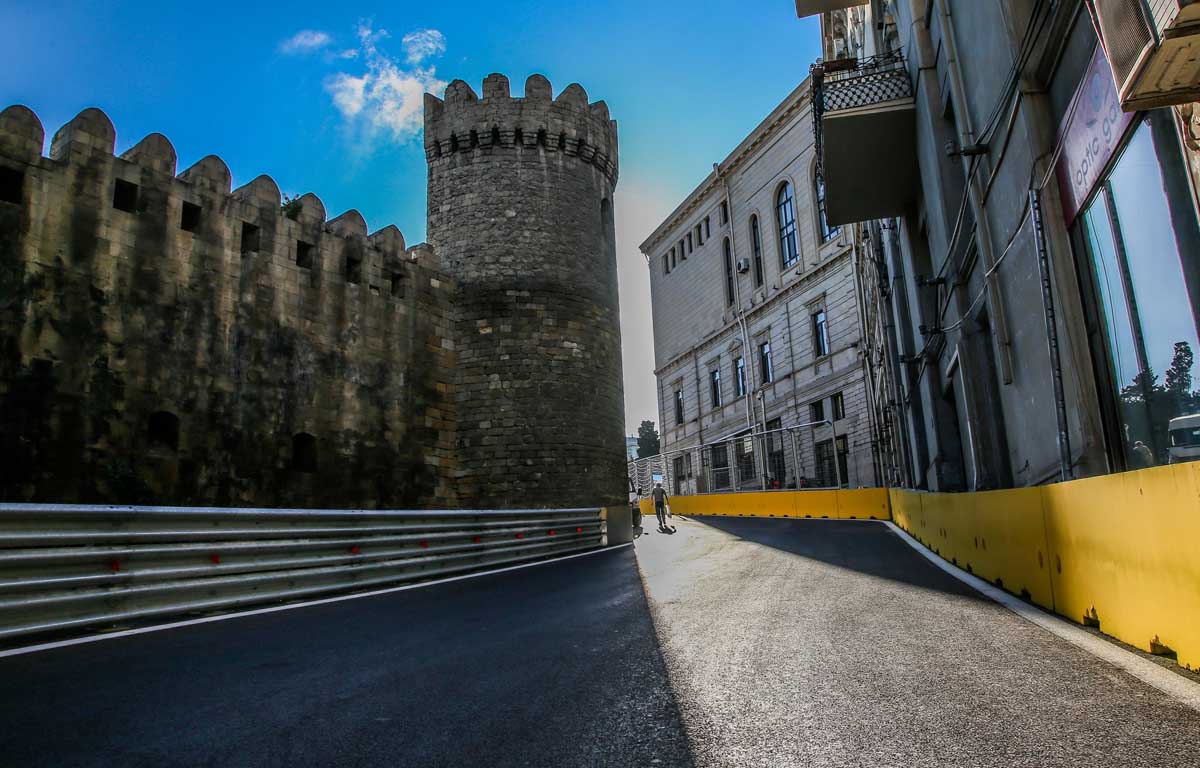 Its long stretches at high speed and technical middle sector provide a real challenge for the drivers and the wide main straight provides plenty of chances to overtake – with Daniel Ricciardo famously passing three cars in one go into Turn 1 back in 2017.
With that, where Monaco has shown that pole position is absolutely vital, it is much less of a factor in Baku. The 6km circuit has become extremely popular among fans and drivers after its introduction to the calendar, with all four previous races at the track providing plenty of memorable action.
Here are the big talking points ahead of the weekend:
Mercedes' bouncebackability test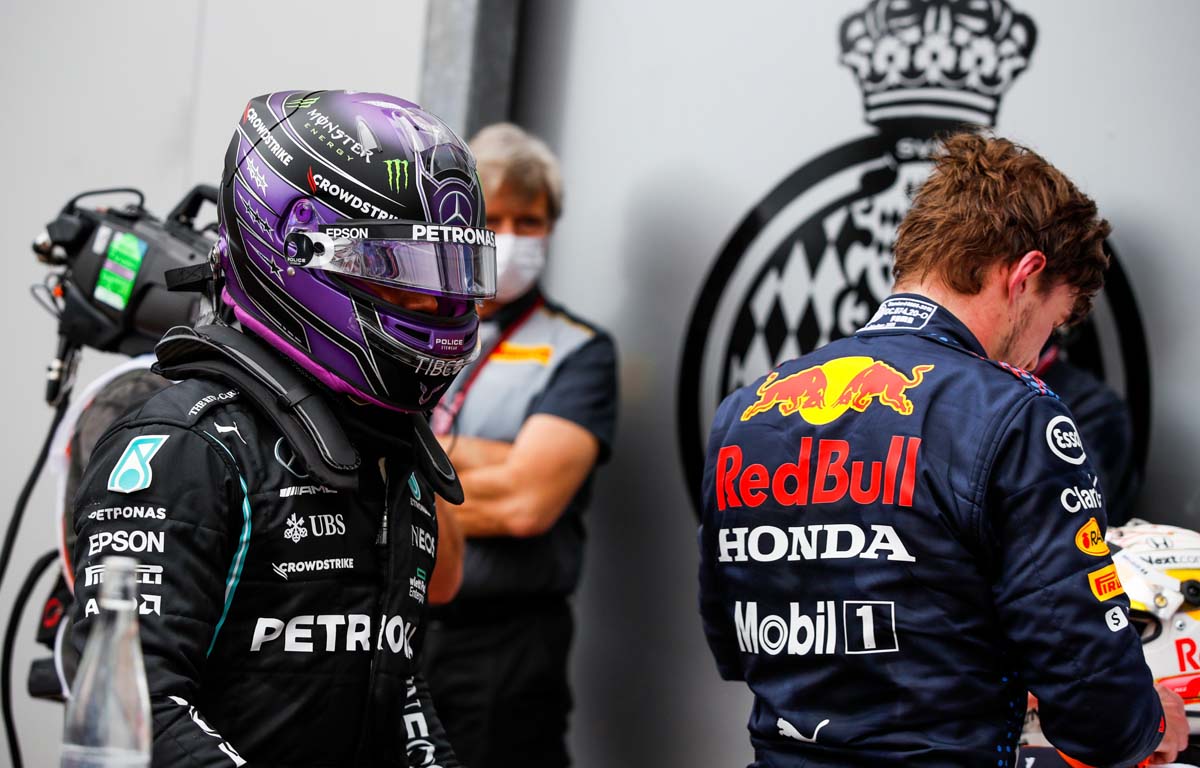 The complexion of both the Drivers' and Constructors' Championships changed enormously in Monaco, as Max Verstappen took full advantage of Lewis Hamilton's misfortunes to take the lead in the F1 standings for the first time in his career.
Hamilton struggled for pace all weekend in Monaco, eventually coming home in a lowly P7 after a poor qualifying session and a race strategy that backfired, leaving the reigning World Champion stuck in the lower reaches of the points.
Alongside Valtteri Bottas' hard luck in the pits that saw his front-right tyre fully lodged to his car and resulting in his retirement, Mercedes' troubles can be classed alongside their failures in Germany in 2019 and Sakhir in 2020, and they will look to come back stronger in Azerbaijan.
A potential mitigating factor was chief strategist James Vowles claiming that Monaco has always been one of the weakest tracks for the team historically, but they will know as well as anyone about the importance of getting their cars back to the front of the field at the weekend.
Both Hamilton and Bottas have won around the streets of Baku before, and the emergence of a new dynamic sees Hamilton in particular as being the hunter rather than the hunted in the Drivers' Championship, which should make for compelling viewing come Sunday.
F1 TV are offering PlanetF1 readers 10% off their Access and Pro subscriptions! Click here and use the code PLANETF10 at checkout*
*offer expires midnight on Sunday, June 6
Vettel looking to replicate Monaco form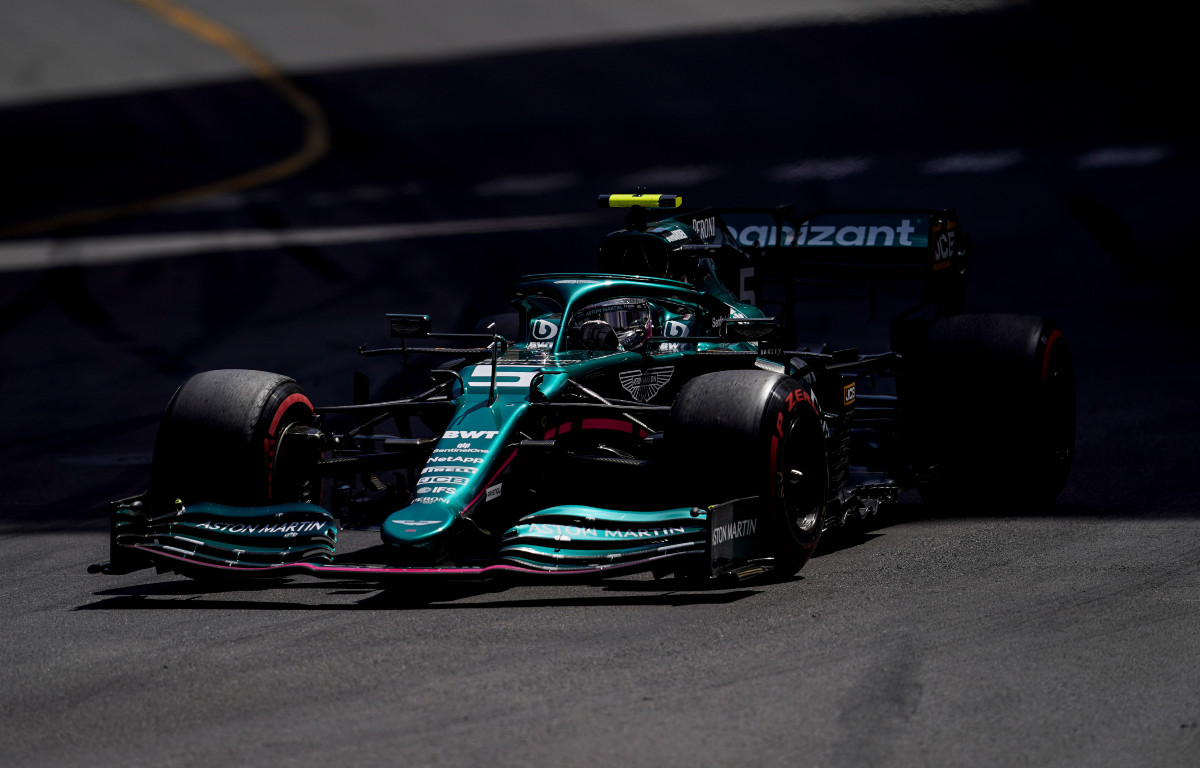 Having struggled to get up to speed in his Aston Martin in the early rounds of the season, Sebastian Vettel looked back on form around Monaco as he earned a solid P5 finish and his first points of the season to boot.
Azerbaijan has not been his happiest hunting ground, however. After a P2 finish in 2016, he earned a 10-second stop/go penalty the following year after deliberately thumping into the side of Hamilton behind the Safety Car. He started on pole in 2018 but locked up as he tried to pass Bottas for the lead at Turn 1 four laps from the end, eventually finishing P4.
Prior to the Monaco Grand Prix, the four-time World Champion had largely been trailing team-mate Lance Stroll, but he comfortably out-paced the Canadian throughout the weekend last time out and he will look to consolidate his newfound speed around Baku.
Redemption for struggling Ricciardo and Tsunoda?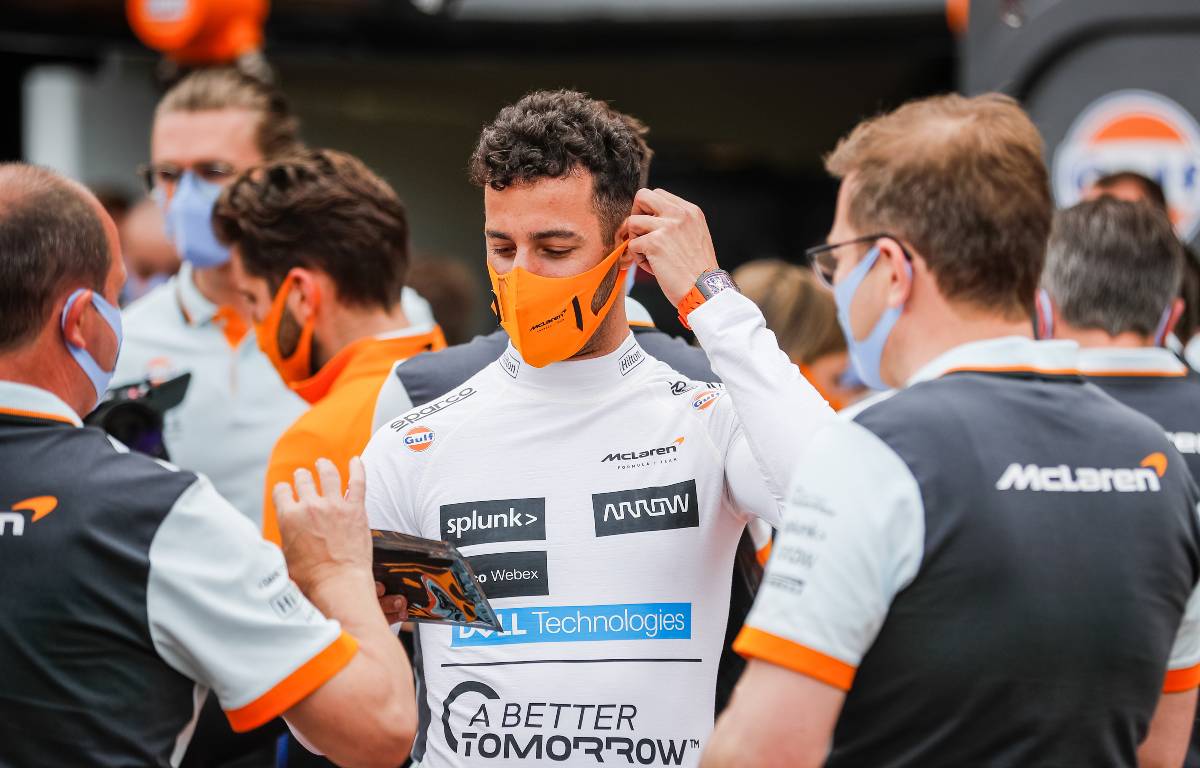 Daniel Ricciardo suffered the embarrassment of being lapped by fellow McLaren Lando Norris in Monaco and, having taken a few days to reflect, the Australian will be looking to show signs of improvement again in Baku.
Norris has had the upper hand in the team throughout the season so far, with his two podiums putting the Brit at more than double the points tally of his multiple-race-winning team-mate so far.
Having had the better pace of the two McLaren cars all the way through the Spanish Grand Prix weekend, there were thoughts that Ricciardo was starting to find his speed after a tough start to the season, but a Q2 exit and finishing a lap behind his team-mate will have put the 31-year-old back to square one at his new team.
Another driver looking for form is AlphaTauri's Yuki Tsunoda. The rookie came under fire from Helmut Marko in Monaco after having an accident in practice that cost him crucial running time around Monte Carlo, and he didn't fare much better in the race.
The youngster has been self-reflective recently, though. A promising start in Bahrain has since yielded to ongoing struggles for Tsunoda, qualifying and finishing well behind team-mate Pierre Gasly in each of the following races.
He has since admitted that he had been aiming too high after his successful debut, he's looking at controlling his emotions more behind the wheel and he's now moving to Italy to be closer to his team's base.
It will very much be a case of getting back to basics for the young Japanese driver if he is to bring himself closer to Gasly moving forward.
Packed midfield should set up intriguing Azerbaijan action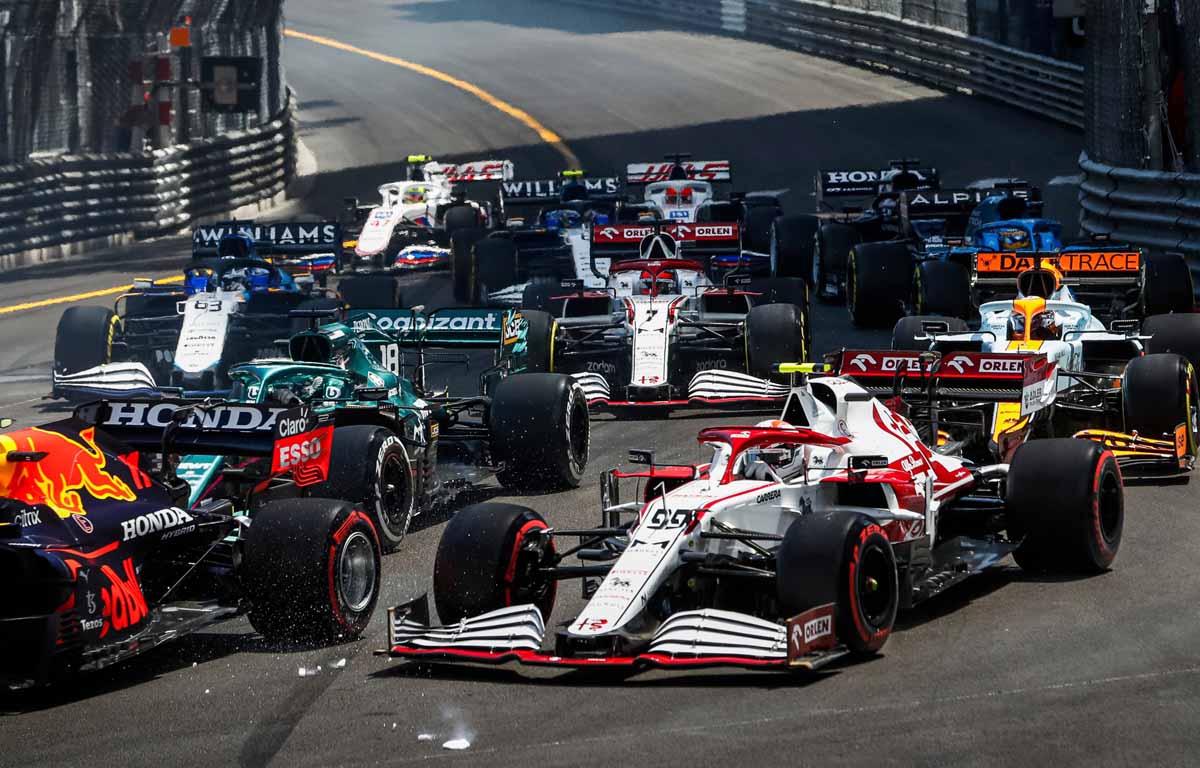 While the previous race in Monaco was forgettable for many reasons, there were reasons to be cheerful for fans as eight different teams were represented in the top 10 around Monte Carlo.
The midfield battle looks as close as ever, with Ferrari and McLaren locked in their fight behind Mercedes and Red Bull and the Scuderia seemingly on the up after Charles Leclerc's shock pole position in Monaco.
Carlos Sainz, whose impressive speed against Leclerc has been lauded since his move to Ferrari, finished on the podium alongside former team-mate Norris last time out – which highlighted both teams' potential to compete at the front if any of the top four slip up during a race.
Any deficiencies in their cars will be shown up more prominently in Baku due to the possible overtaking opportunities at the track, but it will be intriguing to see where the teams stack up.
A double-points finish was a much-needed tonic for Aston Martin after being stuck in the middle order so far, Alpine's pace has improved in the most recent races, even if Monaco was a self-described 'glitch', and Antonio Giovinazzi was able to earn his and Alfa Romeo's first point of the season in the last race.
Fernando Alonso says his confidence is improving all the time after his return, but Esteban Ocon will look to keep his Alpine team-mate at bay as the Spaniard has found the Frenchman to be a tougher proposition on the other side of the garage than perhaps many had expected.
Williams and Haas both struggled in Monaco, and neither team look like they will be threatening to get inside the top 10 any time soon at their current rate.
Nikita Mazepin went some way towards silencing his early critics after a cleaner race weekend in Monaco, but beating Mick Schumacher without the use of team orders will be his next target.
Henry Valantine
Follow us on Twitter @Planet_F1, like our Facebook page and join us on Instagram!