Azerbaijan Grand Prix 2021: Time, TV, live stream, grid
Formula 1 sticks with the street circuit theme as we swap Monaco for Baku, but Max Verstappen will be targeting the same result.
Just as Mercedes looked to be fighting free of Red Bull's clutches, Verstappen took a dominant maiden Monaco GP win, while Lewis Hamilton walked away with a disappointing P7, and Valtteri Bottas a DNF.
And with that Verstappen found himself atop the Drivers' standings for the first time in his career heading into the Azerbaijan Grand Prix, with Red Bull also now heading the Constructors' Championship.
It was a rare and very costly off weekend for Mercedes, so the seven-time double champions will be looking to make amends quickly in Baku.
Here is everything you need to know ahead of the 2021 Azerbaijan Grand Prix…
When is the 2021 Azerbaijan Grand Prix?
Practice 1: Friday June 4, 1230-1330 local time (0930-1030 UK time)
Practice 2: Friday June 4, 1600-1700 local time (1300-1400 UK time)
Practice 3: Saturday June 5, 1300-1400 local time (1000-1100 UK time)
Qualifying: Saturday June 5, 1600 local time (1300 UK time)
Race: Sunday June 6, 1600 local time (1300 UK time)
Where does the 2021 Azerbaijan Grand Prix take place?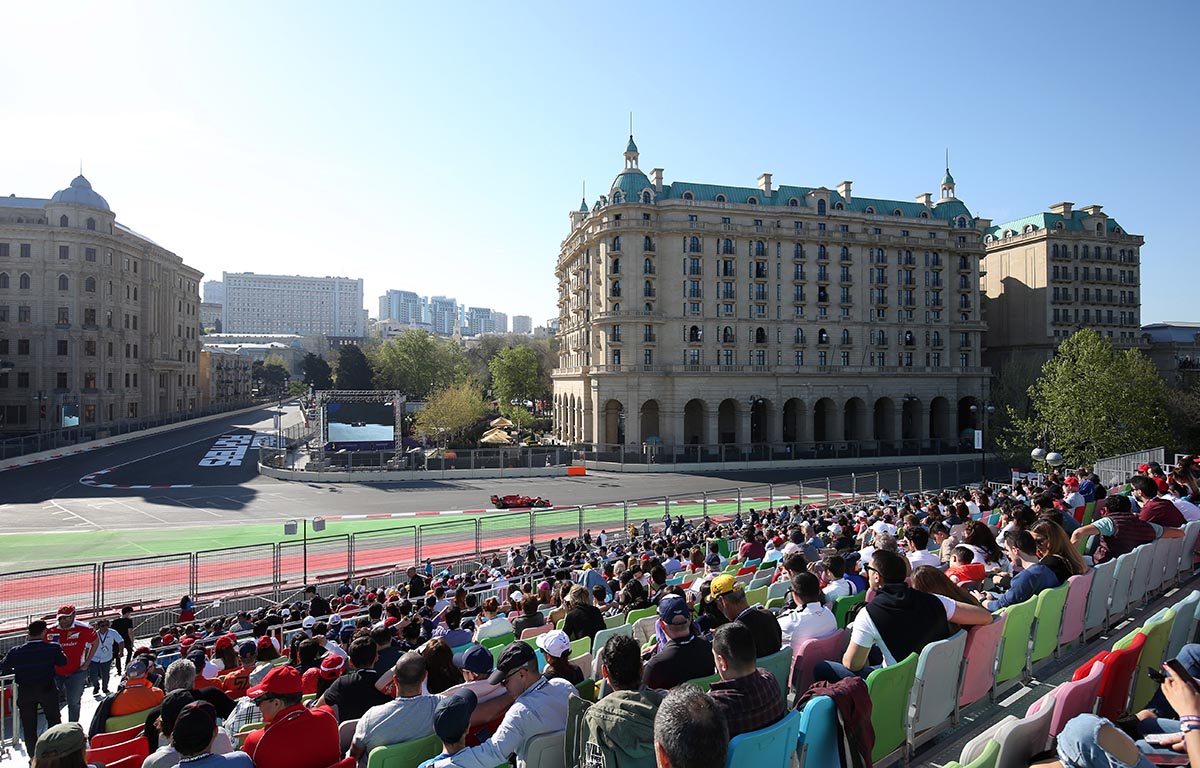 Described as one of the fastest races on the Formula 1 calendar, Baku has quickly established itself as a favourite among drivers and fans alike.
The street circuit only hosted its first race in 2016, then known as the European Grand Prix, but as of the following year it became the Azerbaijan Grand Prix.
It had taken its place on the calendar every year since until the 2020 staging was cancelled due to the COVID-19 outbreak, but we sure are glad to have the Baku City Circuit back now for 2021!
As one of the longest tracks on the calendar, with a length of 6.003km and 20 turns, Baku offers just about everything you want from a circuit, with a mixture of tight corners and open high-speed straights, including a 2.2km stretch heading into Turn 1.
Drivers get to experience the historic city's character as they make their way through the medieval centre of Baku, navigating their way anti-clockwise around the track, alongside the promenade of the Caspian Sea.
With harsh braking points and blind corners, drivers need to be on full alert as this track has very little margin for error.
Where can I watch the 2021 Azerbaijan Grand Prix?
Pay-TV broadcaster Sky Sports will show the entire race weekend on its dedicated Sky Sports F1 channel. You can also access a live stream of the coverage via Now TV.
Free-to-air broadcaster Channel 4 will show extended highlights from qualifying and the race.
F1 TV Pro viewers can watch all the live action from Baku. Please check to see if F1 TV Pro is available in your country.
Subscribers to F1's own app can hear radio commentary on the race proper from the BBC and access live data throughout every session.
PlanetF1 will carry live timing and expert commentary on every session of the race weekend, from FP1 on Friday morning to the race on Sunday afternoon.
The Azerbaijan Grand Prix will be shown live on TV on the following outlets in other key markets:
United States: ESPN
Canada: RDS (French), TSN (English)
Australia: Fox Sports
France: Canal
Italy: Sky Sport F1
Germany: Sky Sport F1
Spain: DAZN
Netherlands: Ziggo Sport
Brazil: Band
Japan: DAZN
Click here for a full breakdown of where you can watch live Formula 1 action around the world.
What is the starting grid for the 2021 Azerbaijan Grand Prix?
In a season which is nearly all about Mercedes v Red Bull, it was Ferrari's Charles Leclerc who secured back-to-back pole positions following a chaotic qualifying session in Baku. He is joined on the front row by Lewis Hamilton, with title rival Max Verstappen behind in third.
Lando Norris was due to start in P6, but he was slapped with a three-place grid penalty for failing to respect red flags and so drops to P9.
1 Charles Leclerc Ferrari
2 Lewis Hamilton Mercedes
3 Max Verstappen Red Bull
4 Pierre Gasly AlphaTauri
5 Carlos Sainz Ferrari
6 Sergio Perez Red Bull
7 Yuki Tsunoda AlphaTauri
8 Fernando Alonso Alpine
9 Lando Norris McLaren
10 Valtteri Bottas Mercedes
11 Sebastian Vettel Aston Martin
12 Esteban Ocon Alpine
13 Daniel Ricciardo McLaren
14 Kimi Raikkonen Alfa Romeo
15 George Russell Williams
16 Nicholas Latifi Williams
17 Mick Schumacher Haas
18 Nikita Mazepin Haas
19 Lance Stroll Aston Martin
20 Antonio Giovinazzi Alfa Romeo
What are the odds for the 2021 Azerbaijan Grand Prix?
Though Verstappen triumphed in Monaco while Hamilton struggled, latest bookmaker information shows that there is very little to choose between the pair for the win in Baku.
Here are the leading odds from Bet365:
6/4 Lewis Hamilton (Mercedes)
13/8 Max Verstappen (Red Bull)
7/2 Charles Leclerc (Ferrari)
14/1 Sergio Perez (Red Bull)
28/1 Pierre Gasly (Red Bull)
(Last updated Saturday June 5)
What is the weather forecast for the 2021 Azerbaijan Grand Prix?
Friday, June 4: 23c, sunny
Saturday, June 5: 24c, sunny
Sunday June 6: 24c, sunny
Directions to the Azerbaijan Grand Prix
Please note that fans will not be present at the 2021 Azerbaijan Grand Prix, but for future reference, there are various different methods of travel to the circuit.
Azerbaijan Airlines fly from several major European airports into Baku's Heydar Aliyev International Airport and is your best bet to make it to the capital. For those airports which don't offer direct flights to Azerbaijan, many have good connecting flight options such as Qatar Airways via Doha.
Once at the airport, the best way to make the 15 mile journey (approx.) into the city centre is via car. Baku has plenty of Ubers available, while official taxis should cost little more than 25 AZN which comes to around £11.
If you are driving into Baku, there are no official designated parking areas at the track, although there are some nearby such as the White Boulevard Area, 28 Mall Park Parking Zone and in the Winter Boulevard.
Travel cards can be purchased for use of both the Metro and Bakubus bus services. The 'BakiKART' effectively works in the same way as a London Oyster card, with the option to pre-load the card or there are top up points at each station.
Frequent buses also tend to run during the race weekend, usually with longer-than-usual service hours to accommodate for Formula 1 spectators. The main buses to note are #5, #65 and #53.
The same can be said for the local Metro, with Icheri Sheher, 28 May and Sahil stations all viable options.
Which drivers have won the Azerbaijan Grand Prix?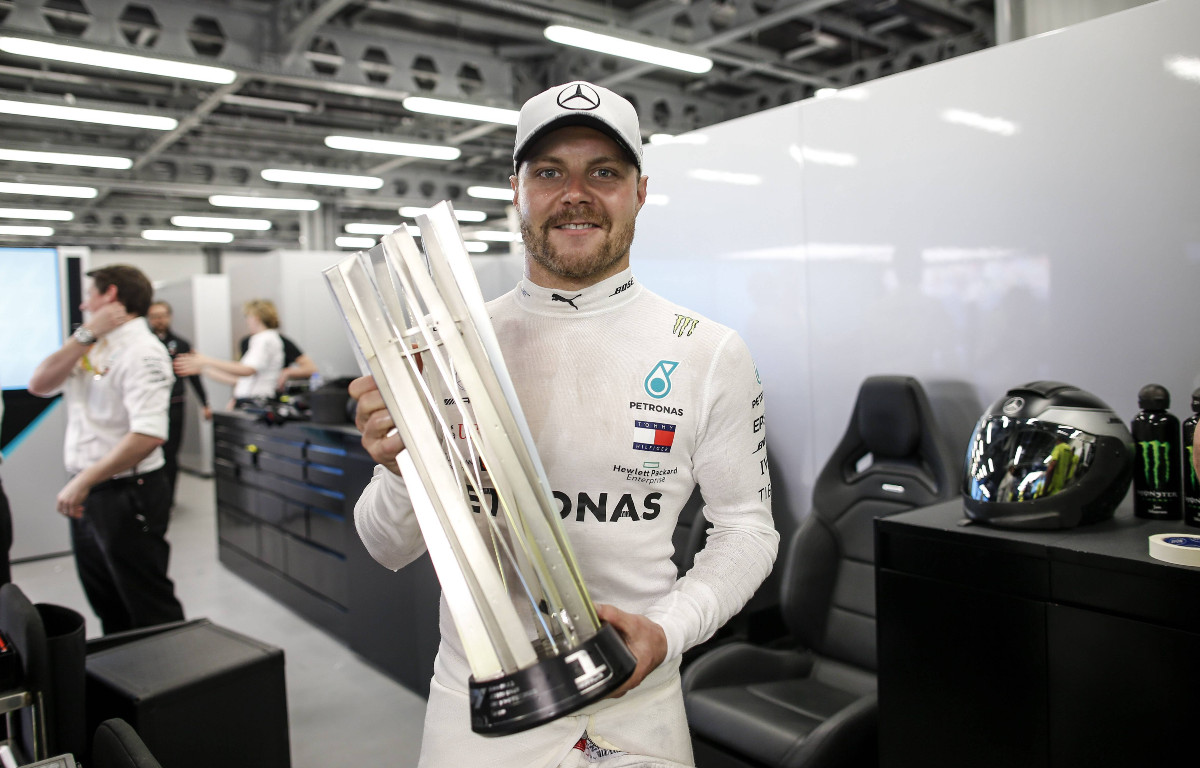 Red Bull and Mercedes are the only victors in Baku during the three previous visits, two of those going to Mercedes.
There is though no repeat winner of the Azerbaijan Grand Prix, with those pair of wins for Mercedes split across Lewis Hamilton and Valtteri Bottas.
Last three winners of the Azerbaijan Grand Prix:
2019 – Valtteri Bottas (Mercedes)
2018 – Lewis Hamilton (Mercedes)
2017 – Daniel Ricciardo (Red Bull)
Tyre choices for the 2021 Azerbaijan Grand Prix
As was the case in Monaco, Pirelli stick with the softest compounds in their range for Baku, giving the drivers maximum grip to attack this thrilling street circuit.
That means that the C3 tyre will be the hard compound, the medium compound will be the C4, and drivers will have the C5 available as their soft tyre.
The full #Fit4F1 compound selection for #F1 2021, from #BahrainGP to #AbuDhabiGP!https://t.co/uGjNtOtKau pic.twitter.com/HhDW7ZXiJl

— Pirelli Motorsport (@pirellisport) February 19, 2021
What are the latest F1 Championship standings?
Drivers' Championship
Max Verstappen – 105 points
Lewis Hamilton – 101 points
Lando Norris – 56 points
Valtteri Bottas – 47 points
Sergio Perez – 44 points
Constructors' Championship
Red Bull – 149 points
Mercedes – 148 points
McLaren – 80 points
Ferrari – 78 points