Driver ratings from the Azerbaijan Grand Prix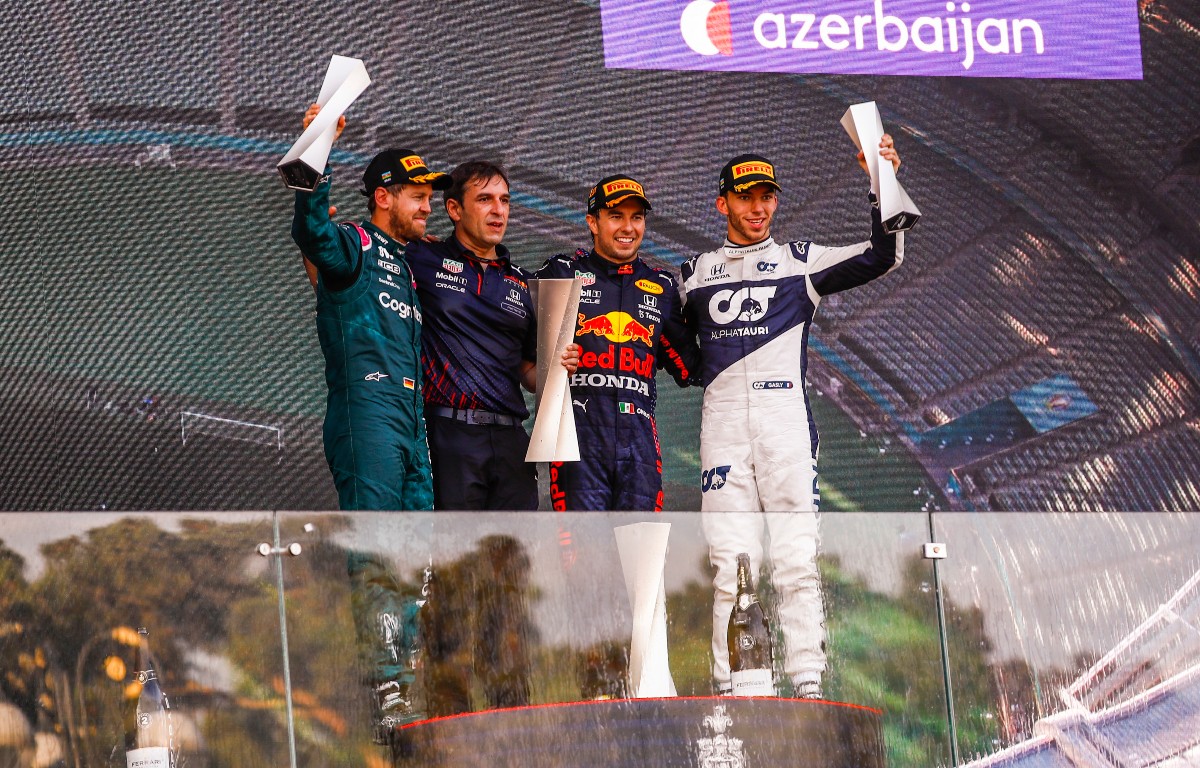 As is always the case, drivers were faced with complete chaos on an already challenging circuit at the Azerbaijan Grand Prix.
Here's how we think they all performed in Baku…
Sergio Perez: Some good luck on his part may have played a big role in Checo getting his first win for Red Bull, but he drove very well throughout the race nonetheless.
That wasn't the case in qualifying as he could only claim P7, but he more than made up for it at the start on Sunday as he immediately got ahead of Sainz and Gasly. A very strong first stint followed and was enough for him to pass Hamilton in the pits. In fact, his pace was so good that, if not for a pit-stop issue, he would have gotten ahead of his team-mate.
His second stint wasn't quite as good as he struggled to keep up with Verstappen and shake off Hamilton, but despite being under pressure, he didn't put a foot wrong. That was again the case at the restart as, with the win on the line, he kept his cool, unlike the seven-time World Champion.
Admittedly, he only won because of a tyre failure for Verstappen and struggled to match the Dutchman in terms of pace, but he still drove very well and prevailed in a toe-to-toe battle with one of the sport's true greats. Performances like that are exactly what Red Bull need from him. 9
Sebastian Vettel: In Monaco, we saw the old Sebastian Vettel for the first time in a while, and in Baku, he showed that it wasn't a one-off.
He was gutted to miss out on Q3, which shows just how confident he was of his pace there, but he forced himself into the top 10 on race day thanks to an excellent first stint in which he made his softs last longer than anyone and was also very quick.
The German was just as good on hards and managed to get past Gasly and Leclerc at the restart, which ultimately was enough to give him a podium as chaos ensured ahead of him.
The Aston Martin deservedly was given the official Driver of the Day award and is really starting to look like his old self again. Long may it continue. 10
Pierre Gasly: Of all 20 drivers, Gasly is perhaps the only one that was, on both Saturday and Sunday, one of the stand-out performers.
He followed up a stunning qualifying effort, in which he so nearly finished in the top three, with a steady but unspectacular start as he was passed by Perez but then held position in P5, close behind Charles Leclerc before getting ahead of the Ferrari man via the overcut.
He lost out to Vettel at the final Safety Car restart, but that was the only real downside of his day, and he did excellently to just about hold off Leclerc after the Red Flag to secure P3.
All in all, it was a thoroughly impressive weekend for Gasly, which we found ourselves saying a lot these days… 10
Charles Leclerc: First things first, is Leclerc the best qualifier on the grid? Given he now has two pole positions in a row in a midfield car, it's hard not to think so, even if he's had some help from red flags.
He wasn't exactly bad on Sunday either. He was quickly passed by Hamilton and the Red Bulls, but that was to be expected and he was wise not to lose time fighting them.
The Ferrari man will be disappointed though that he ended up being beaten by Gasly and former team-mate Sebastian Vettel, neither of whom had a definitively faster car than him.
Even so, it was still a stunning qualifying session from the Monegasque and a decent race too. 8
Lando Norris: A very good Saturday for Norris ended on a bit of a sour note as he was handed a penalty and forced to start the race down in P9. Things then went from bad to worse as he made a poor start, but his recovery drive after that was pretty solid.
Admittedly, the vast majority of places that he gained in the remainder of the race were due to two retirements and a mistake from Hamilton ahead of him, but he didn't do anything wrong himself and finished ahead of everyone that didn't have a faster than him.
It wasn't quite as spectacular a performance as some of his this season but was another good one nonetheless. 7.5
Fernando Alonso had a monster start at the restart of #AzerbaijanGP

HE IS BACK 🔥#AlpineF1team

— Alpine F1 updates (@startonpole) June 6, 2021
Fernando Alonso: Alonso is rather good in Baku – I mean come on, he completed a lap on three wheels there in 2018 – and that was very much evident three years on.
It initially looked like it was going to end being a disappointing race for him as, after starting in P9, he dropped out of the points, but he turned things around with a quite simply incredible final few laps.
When the race was suspended, he was in P10, but on fresh softs, he flew off the line at the restart and fought all the way up to P6.
That late charge was one of the clearest glimpses we've had yet this season that the Spaniard is still one of the best around. If it wasn't a flash in the pan, the rest of the midfield best watch out. 9
Yuki Tsunoda: Tsunoda needed a good weekend as much as anyone in Baku, and while it certainly wasn't perfect, it was at least step in the right direction.
His solid qualifying showing was marred by his crash at the end of it, but no such mistakes were on show early in the race as he passed Alonso to move up a place. Unfortunately for him, they did creep back in towards the end as he lost out to the Alpine driver and Norris at the restart.
P7 isn't the best result given the machinery he had at his disposal and the gap between him and his team-mate, but still, it's decent progress. 7.5
Carlos Sainz: A certain Mercedes driver will be rueing a mistake more than anyone else on the grid after that race, but Sainz is probably a close second.
He had the car and the starting position to score some big points for the second race running, but the chance of doing so went away early on when he went off into the run-off area and dropped a long way down the order.
The Spaniard did well to get back up the order with some nice overtaking after that, but it could have been so much better if not for a sloppy mistake. 6
Daniel Ricciardo: After a quite frankly disastrous weekend in Monaco, Ricciardo headed to Baku in desperate need of some positives, and he got a few, but not too many.
They didn't come in qualifying as he crashed out in Q2, but there were a few to take from the race, with the Aussie making a decent start, gaining a fair few positions and ultimately picking up two points.
The gap between himself and Norris will still be too big for his liking, but there were signs that he's getting to grips with the car. He needs to do so fast now though as, with six rounds done, he's starting to run out of excuses. 6.5
Kimi Raikkonen: How on earth did Kimi end up in the points, you ask? Well, we're not really sure but while his drive may have gone under the radar, it certainly deserves some attention.
He spent the vast majority of the race running steadily in P14, keeping things clean and being in an ideal position to capitalise on any chaos that may come. Such chaos did inevitably come and bumped him up three positions, a place away from the points, and he cleared the final hurdle himself, passing Bottas to secure a point.
He didn't do anything spectacular on track and mainly finished in P10 because of retirements, but still did very well to be the man in prime position to take advantage. 8
Antonio Giovinazzi: Starting from the very back of the grid, Giovinazzi can be pretty pleased with his drive as he gained nine places over the course of the race.
He did most of the hard work right at the beginning, making the best start of anyone to move up five places. He then lost a few due to the timing of the Red Flag, but regained them with another strong getaway.
Given that he started rock-bottom due to crashing in qualifying, he couldn't have realistically hoped for more from his Sunday. He'll just be wishing his Saturday went better. 7.5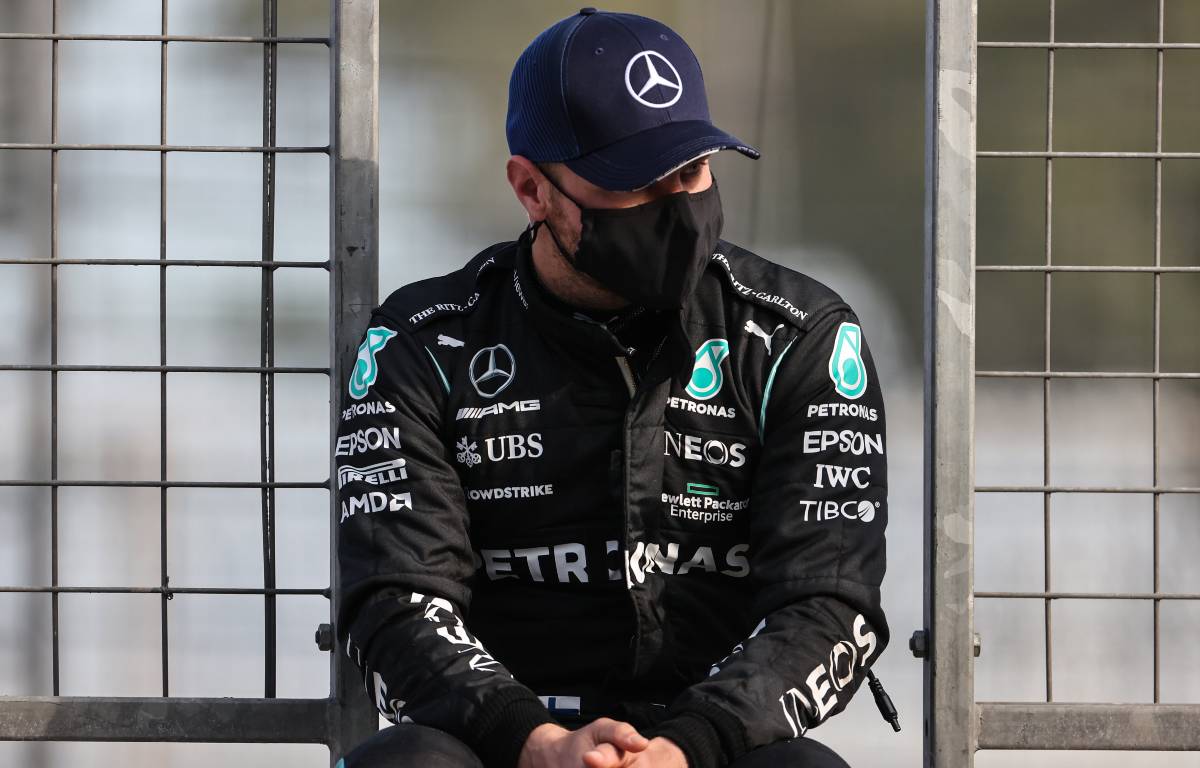 Valtteri Bottas: Bottas's flight to Baku was delayed, and given how badly his race went in the end, he may well be wishing that it was cancelled altogether.
Qualifying was quite simply bad as he could only take P10. The race was also quite simply bad as he couldn't gain any places and, despite incidents for drivers ahead of him, ultimately finished lower than where he started.
He'd have been hoping that his strong weekend in Monaco was the start of a better run of form for him, but instead, he has followed it up with one of his worst showings in a good while. A few more of those, and he can kiss goodbye to his seat. 3
Mick Schumacher: Given that this was his first weekend driving in Baku, Schumacher can be very pleased indeed with how things panned out.
Unlike in Monaco, he kept his Haas out of the walls, and after the Red Flag allowed him to get back in touch late on following a pit-stop issue, he managed to beat Mazepin again, as well as both Williams drivers. 6.5
Nikita Mazepin: It was much more of a mixed bag for the other Haas as, while Mazepin didn't crash out and, in terms of outright pace, was closer to Schumacher than earlier this year, he was again making headlines for the wrong reasons.
The incidents of note in the race for him were going off into the run-off area and inciting the wrath of his team-mate after some very dangerous defensive driving on the final lap. For his own sake, and the sake of the other drivers, he has to stop being so reckless. 5
Take another look at that 𝗪𝗜𝗟𝗗 restart

Lewis Hamilton goes straight on at Turn 1 💨#SkyF1 #AzerbaijanGP 🇦🇿 pic.twitter.com/FyxT3IrT1Q

— Sky Sports F1 (@SkySportsF1) June 6, 2021
Lewis Hamilton: What a difference one corner can make.
For much of the race, Hamilton was on his way to receiving one of the highest ratings of any driver as he took the fight to Red Bull in a weaker car, out-qualifying both and being glued to the rear end of Perez throughout the race. It was a truly impressive showing. And then came the final restart.
Verstappen's retirement and the Red Flag gave the Mercedes man a golden opportunity to take a big lead in the title fight and maybe even a win, but he threw it all away by going straight off at Turn 1 and dropping down the back of the field having already gotten ahead of Perez at the restart.
He revealed after the race that he had accidentally flicked a switch that effectively turned off his brakes, so, in terms of actual driving, it was a very strong weekend for him, but we do have to knock off a few points for that very costly error… 5
Nicholas Latifi: There's not really too much to say about Latifi's race. Things were going as expected for most of the race as he was ahead of the Haas drivers and behind everyone else.
A team error that caused him not to immediately pit under the Red Flag then earned him a penalty and dropped him behind Schumacher and Mazepin. That's about the only incident of note from his weekend. All in all, pretty average going. 6
Did not finish
George Russell: Russell didn't have the most eventful of weekends himself. Once again, he impressed in qualifying to make it to Q2, and once again, he didn't have the pace to fight for points the next day.
He still would have finished ahead of his fellow backmarkers after being comfortably quicker than all of them, but a gearbox issue during the stoppage forced him to retire. Perhaps the best thing about his weekend was Bottas's performance… 7
Max Verstappen: It's a cruel world, after all. Verstappen left Baku with no points after putting in a stunning performance that deserved all 25.
After disappointingly ended up behind his title rival in qualifying, he wasn't able to pass Hamilton on track early on, but had enough pace to pull off the overcut, and comfortably stayed ahead of the Brit and Perez after that, never giving them any hope of challenging him at all. It looked like he'd cruise to victory, but his tyre had other ideas, causing him to retire.
It was a crushing blow for the Dutchman, but he can take a lot of confidence from his performance, with him having the upper hand on Hamilton and the rest of the field from the first lap to his last. 9.5
Lance Stroll: After crashing out in qualifying, Stroll was looking much better on race day, going long on his first stint to move himself into the top-10. Ultimately though, we'll never know whether he had done enough to stay there as, like Verstappen, he was sent crashing out by a tyre failure. 6.5
Esteban Ocon: The Alpine man lasted a grand total of about one lap, so nothing to see here. N/A
Finley Crebolder
Follow us on Twitter @Planet_F1, like our Facebook page and join us on Instagram!