Bahrain 2023: When Lawrence and Lance Stroll finally won Formula 1's acceptance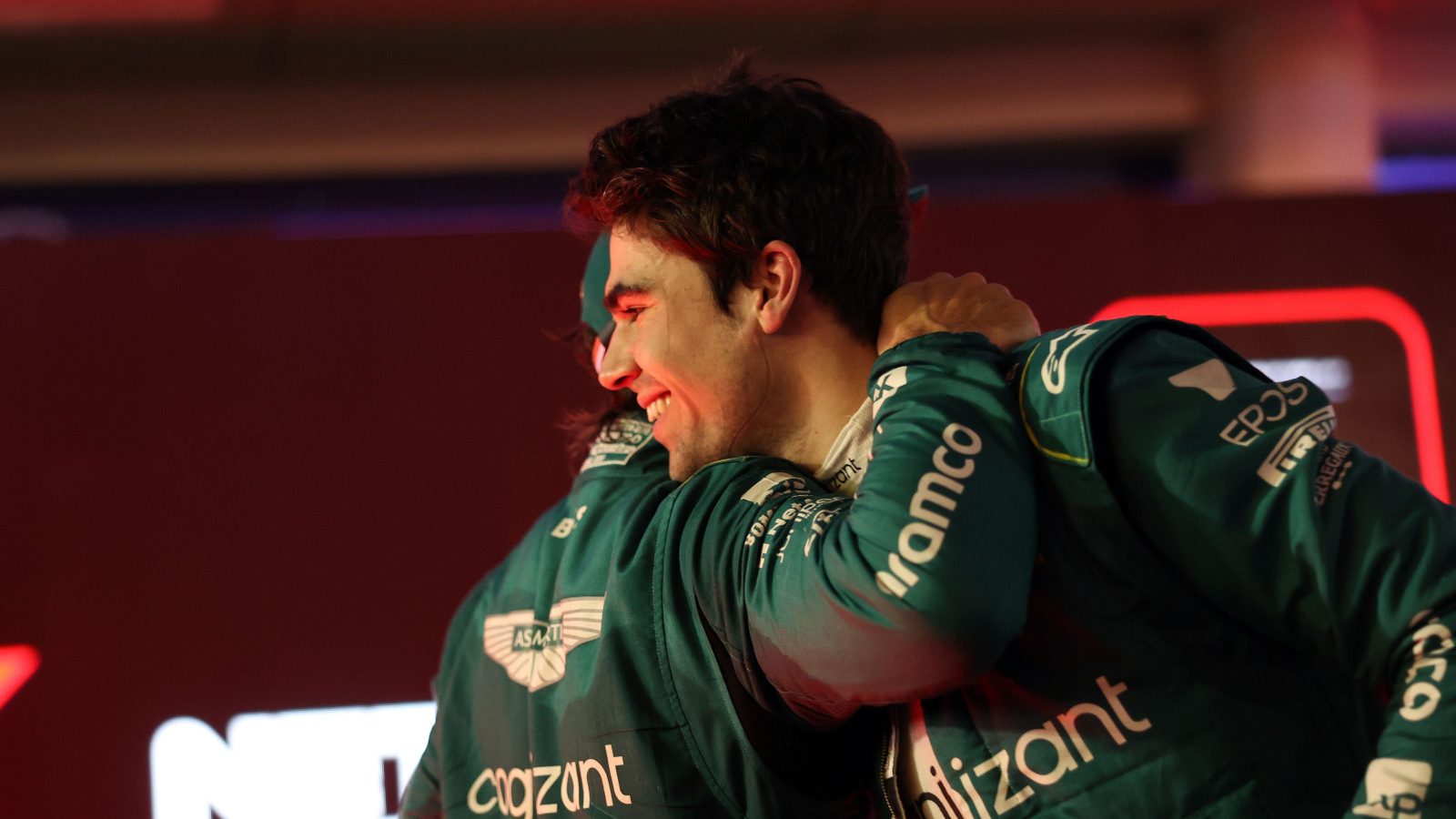 "I think the atmosphere was changing into more pressure, less fun, less achievement and it didn't make make sense for me to stay," former Aston Martin team principal Otmar Szafnauer says of Lawrence Stroll's leadership style in the new series of Drive to Survive.
When that comment was captured at some point last year few – least of all Szafnauer himself – could have known how dated it would appear just one week after being released into the public sphere.
The transformation of Aston Martin from the darkest days of last season to the first race of this has been so spectacular as to make Szafnauer's words seem as though they were describing a different team.
With Fernando Alonso converting the AMR23 car's pre-season promise into an instant podium, the 2023 Bahrain Grand Prix was the first glimpse of the real Aston Martin – the team Stroll imagined from the moment he rescued the Force India outfit from the wreckage of administration back in 2018.
Often the imposing Canadian businessman had outlined his wish – no, his urge – to turn the team into leading contenders, seemingly paying zero attention to the facts of life in modern F1.
No longer, it was almost universally accepted, could a team bridge the gap separating the sport's best from the rest over just a single winter.
Not without a revolution of the regulations and certainly not in an era when 'Class A' of a typical F1 grid consists of just three teams (Red Bull, Ferrari and Mercedes) fighting over wins and World Championships and 'Class B' is for the peasants to fight over the scraps left over.
The emergence of Aston Martin as a major force almost overnight – after a couple of years of teething troubles following the team's rebrand from Racing Point – is vindication of Stroll's single-minded approach, but also the simplicity of his message as a team leader.
As teams like Mercedes chase their tails – stubbornly persevering with a car concept for 2023 that they have now acknowledged was wrong to the increasing disillusionment of Lewis Hamilton – Stroll's philosophy for growing a successful team was made almost foolproof at quite an early stage of Aston Martin's development.
With money alone no guarantee of success in sport Stroll invested in both the team's facilities – committing to building a new state-of-the-art factory set to open for business within months – and the people, making a series of fiercely impressive appointments from Alonso and Martin Whitmarsh to Dan Fallows and Eric Blandin, best-in-class engineers from the title-winning Red Bull and Mercedes teams.
Putting the vision, the investment and the brainpower in place, the rise of Aston Martin was made a simple matter of time.
PlanetF1.com recommends
Rivals be warned: Fernando Alonso hasn't felt this upbeat after one race in 10 years
Five reasons for everyone to still be excited about the F1 2023 season
Bahrain Grand Prix team ratings: Another Ferrari disaster-class while Williams impress
There may still be too much 'me' and not enough 'we' in his rhetoric for the liking of some, but as the celebrations settled in Bahrain came a humanising of the fierce and uncompromising money man as Stroll discussed his pride having seen his son Lance recover from a pre-season cycling accident – and gritting his teeth through the pain of a broken wrist and toe – to finish sixth.
Stroll Jr's background has seen him routinely dismissed as little more than a pay driver since making his F1 debut with Williams team in 2017 and there are infuriating moments – see his qualifying collision with Nicholas Latifi in Melbourne last April and his two crashes, separated by minutes, in Baku two months later – when he does not seem to learn from his mistakes.
Yet, after all this time, did we get him all wrong?
From his first season Stroll has displayed an understated determination to improve – becoming a student of the esteemed driver coach Rob Wilson to work on flattening the energy spikes in his technique (the harsh and abrupt steering inputs very evident in his earliest Williams onboards) and add more finesse and manipulation to his driving, as opposed to always being in a state of reacting to whatever the car does and often being caught out by it.
But being one of the youngest drivers ever to stand on a podium (Baku 2017) and start from the front row (Monza 2017), as well as a maiden pole position at Istanbul 2020, did not do as much to silence Stroll's critics as racing in Bahrain as a rich man's son assuming the role of a plucky underdog.
The footage from the race weekend of Stroll removing his hand from the wheel to navigate the right-hand hairpin of Turn 1 and later being helped from the car, however, almost paled into insignificance alongside a strangely touching clip posted to his Instagram on Tuesday revealing the realities of recovery.
The sight of Stroll in a hospital bed with both arms bandaged up to the elbow, flexing his hands ("they're moving, it's a start") before putting them through a series of exercises provided confirmation that all Formula 1 drivers – even those with billionaire fathers – are made of different stuff.
More than that, though, it cut to the heart of the modus operandi that has become a theme of Mr Stroll's public statements and runs through an Aston Martin team in his image: proving the doubters wrong.
Lawrence was told it was impossible to make a team go from seventh in the standings in one season to the front of the field in the next, so he made it happen.
Lance was told to forget about driving a Formula 1 car until round three in Australia, so he made it his mission to return for race one.
Both Stroll and son have been criticised at various points since arriving in the sport, but in Bahrain last weekend they gained something far more valuable than Alonso's trophy for third place.
This was the moment they finally won the acceptance of the F1 world – and the fear of their established rivals.