Conclusions from the Bahrain Grand Prix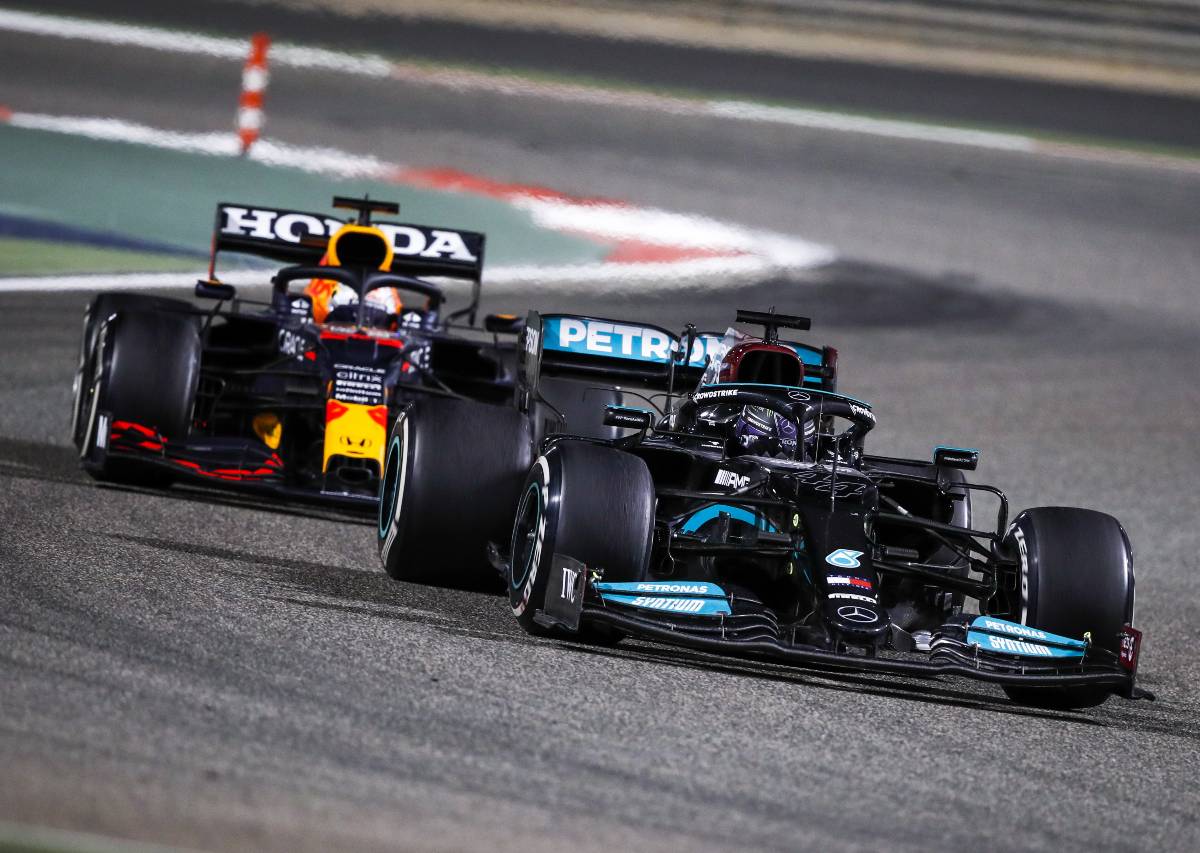 Sir Lewis Hamilton edged out Max Verstappen at the end of an exhilarating duel in the desert to claim Bahrain Grand Prix victory.
Here are our conclusions from a 2021 season-opener that whet the appetite for what could be the most exciting F1 campaign for many years.
Champ's commitment cannot be questioned
I love the challenge. I love this sport. What a way to start the season 🙌🏾 today is a reminder that through harnessing and channeling our collective power, we can accomplish great things. It's great to be back 🏆 pic.twitter.com/bazzkXTsag

— Lewis Hamilton (@LewisHamilton) March 28, 2021
When Sir Lewis Hamilton signed a one-year contract with Mercedes so close to the start of this season, it raised doubts in some quarters about just how committed he was to the sport he has dominated in recent times.
No such doubts can be harboured now.
The 36-year-old Briton spoke in the Mercedes drivers' press conference before the Bahrain Grand Prix about how excited he was to be back in the paddock, eager to get going in his quest for a record-breaking eighth Drivers' World Championship.
They say actions speak louder than words and it was exactly the same Hamilton of old, the peak Hamilton, who engaged in that thrilling head-to-head tussle with Max Verstappen over the closing five laps in Sakhir.
We heard the familiar radio messages which portrayed complete focus: "Leave me to it, Bonno." Hamilton was not in a class of his own this time because Verstappen was right there with him, but ultimately his experience and sheer brilliance won the day as his rival's attempted race-winning move proved to be an illegal one.
Whether it will be 'eight and out' remains to be seen. It may yet still be 'seven and out' if Red Bull produce more of the spectacular performances they did in qualifying.
But even if matters outside the sport increasingly occupy his time, his thoughts and his social media content, it is clear on this evidence that winning Formula 1 races remains very much the World Champion's priority.
Write off Mercedes at your peril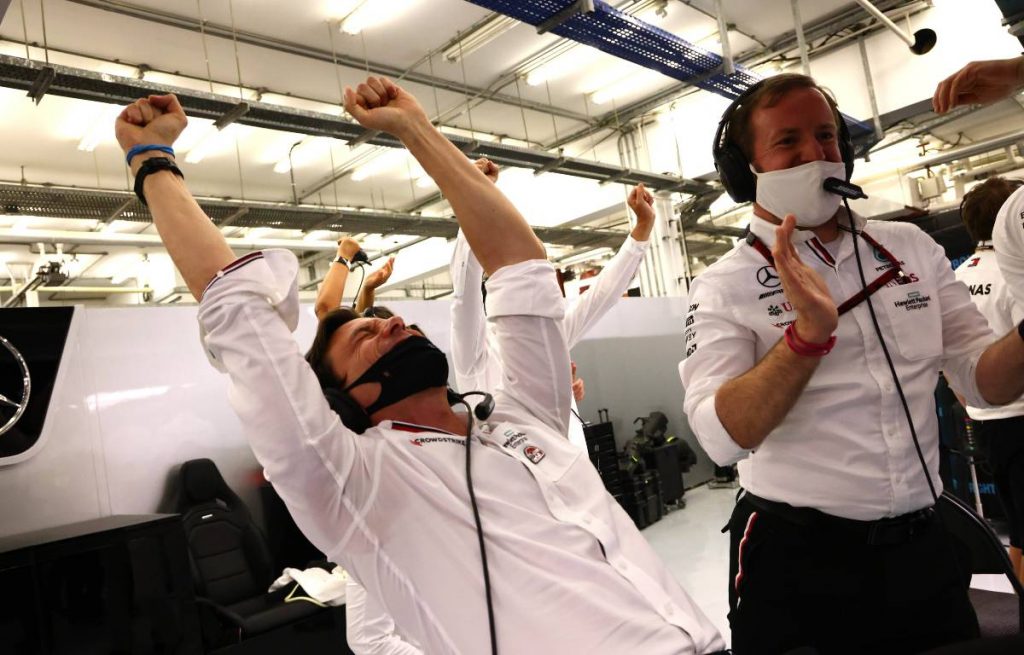 And in any case, how could Hamilton not be fully dedicated when he is attached to a team as ruthlessly efficient as Mercedes?
On the back foot after testing two weeks earlier, it now seems crazy to think there were suggestions they could be left trailing in the dust by Red Bull given how imperious they have been over the last seven years.
Clearly, Red Bull and Honda have taken a big step forward in terms of pace, as Verstappen taking pole position by 0.388sec showed. But that in itself earned them zero points and ultimately it was Mercedes who triumphed through a combination of smart strategy calls and Hamilton's brilliance and determination.
The technical tweaks to this year's regulations perhaps had Mercedes rattled, but if so then only briefly. They simply have the expertise to work around such issues and not be knocked off course for too long.
That is ominous not only for Red Bull this year, but the entire field from 2022 onwards. The rule changes for next season have been described as a "big earthquake" by Toto Wolff, but you sense even that will be unlikely to stop his all-conquering team.
Check all the latest 2021 teamwear via the official Formula 1 store
22 more of the same, please
Current heart rate: #BahrainGP #F1 pic.twitter.com/pDcblHGGYG

— Planet F1 (@Planet_F1) March 28, 2021
Okay, we had three VERY familiar podium finishers again, but did that leave any feeling of disappointment? Not one bit!
It was Lewis, Max and Valtteri on the rostrum, as it was so often in 2020, yet this was a race that will be difficult to top this season in terms of excitement as two fantastic drivers, in the best two cars, produced a spectacle enhanced further by taking place under the lights.
This was exactly what F1 wanted and needed. Not only are Red Bull carrying the fight to Mercedes, they are doing so in a way that can surely only produce plenty more spectacular grands prix such as this one.
We hopefully have 22 more to savour over the rest of the campaign… and it might not just be Hamilton vs Verstappen providing the entertainment.
Bottas will very much hope to be in the mix too, as he frequently has over the last few years, and Sergio Perez also.
It was not the weekend the Mexican had hoped for on his Red Bull debut, missing out on Q3 and then having to start from the pit lane following an electronic issue. But once he got into the swing of the race, he showed enough by working his way up to finish P5 to indicate he can make it a four-cornered fight at the front when properly settled in.
Signs look ominous for Vettel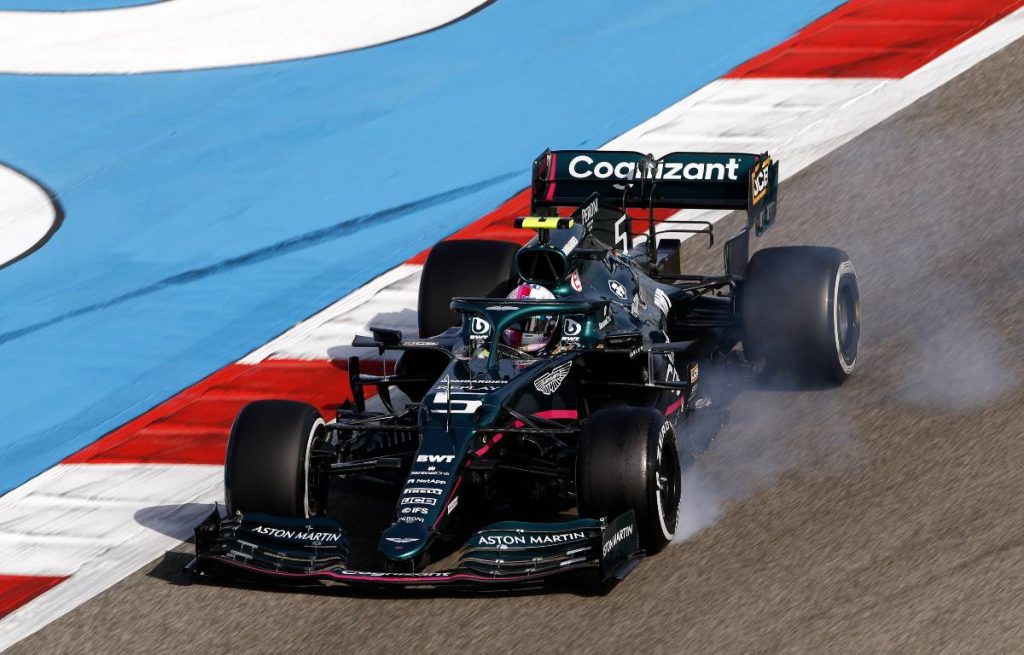 One race is way too early for conclusions about most of the grid, so we will not draw many for now. But we do worry for Sebastian Vettel.
Yes, F1 does not owe the German much. He is a four-time former World Champion after all. However, you would have to be pretty cold-hearted not to want to see him enjoy a much stronger campaign than his last one with Ferrari in 2020.
It has not been a good start at Aston Martin, though.
Testing was difficult, Bahrain qualifying a nightmare as Vettel was dropped to the back of the grid for failing to respect yellow flags, and in the race it was almost like turning the clock back to last season with the Ferrari painted completely green (rather than just a bit of it).
The incident with Esteban Ocon, in which Vettel hit him from behind going into turn one, resembled some of the 33-year-old's incidents of last year – and his sombre mood afterwards was also disconcertingly similar.
It would be great to see this move work out. But Honey Ryder, as Vettel has named this car after the first ever Bond girl, is clearly not (yet, at least) as sweet as he had hoped.
Maze-spin nickname looks apt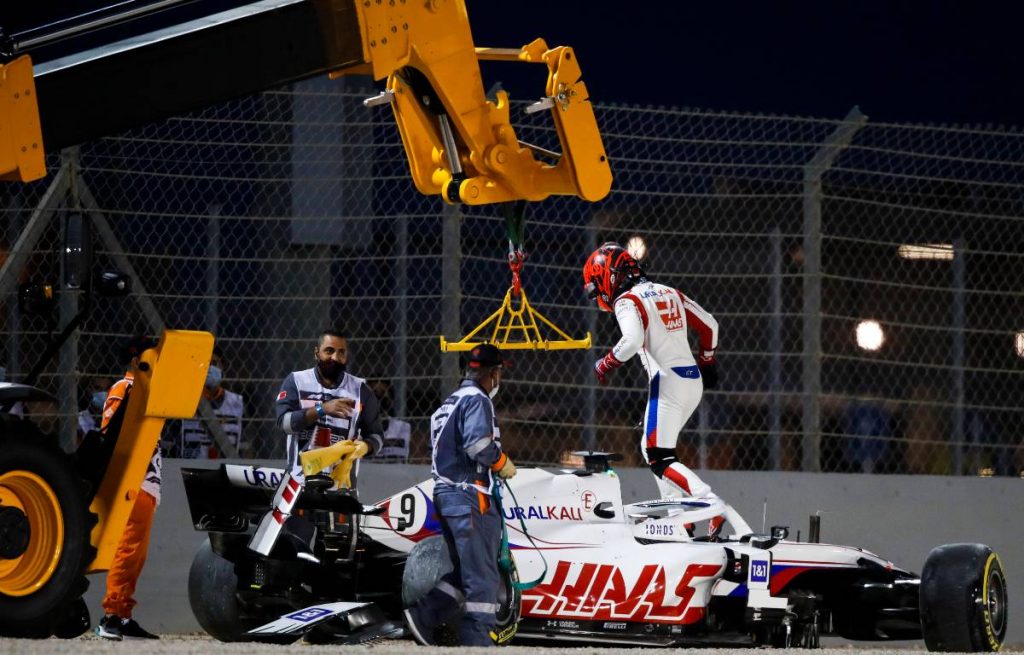 From day one, Nikita Mazepin's arrival in F1 has attracted the wrong sort of headlines – and he has done nothing so far to bring himself any favourable publicity.
The bleep machine was working overtime to drown out his colourful language over the radio during practice and qualifying, he spun off late in Q1 to wreck the push laps of some of his rivals – and then the 22-year-old's race debut lasted all of three corners.
Off went the Haas again, without touching another car, spinning into the barrier just yards – albeit on the other side of the track – from the scene of his predecessor in the team Romain Grosjean's horrific accident in the previous edition of the Bahrain Grand Prix.
We think it's a fairly safe conclusion, even so soon, that this first time will not be the last time this year that an incident involving the driver already nicknamed Maze-spin brings out the Safety Car.
Jon Wilde
Head over to your provider of choice to listen to the latest episode of Torquing Point or simply press play below.