Bahrain Grand Prix 2021: Time, TV, live stream & grid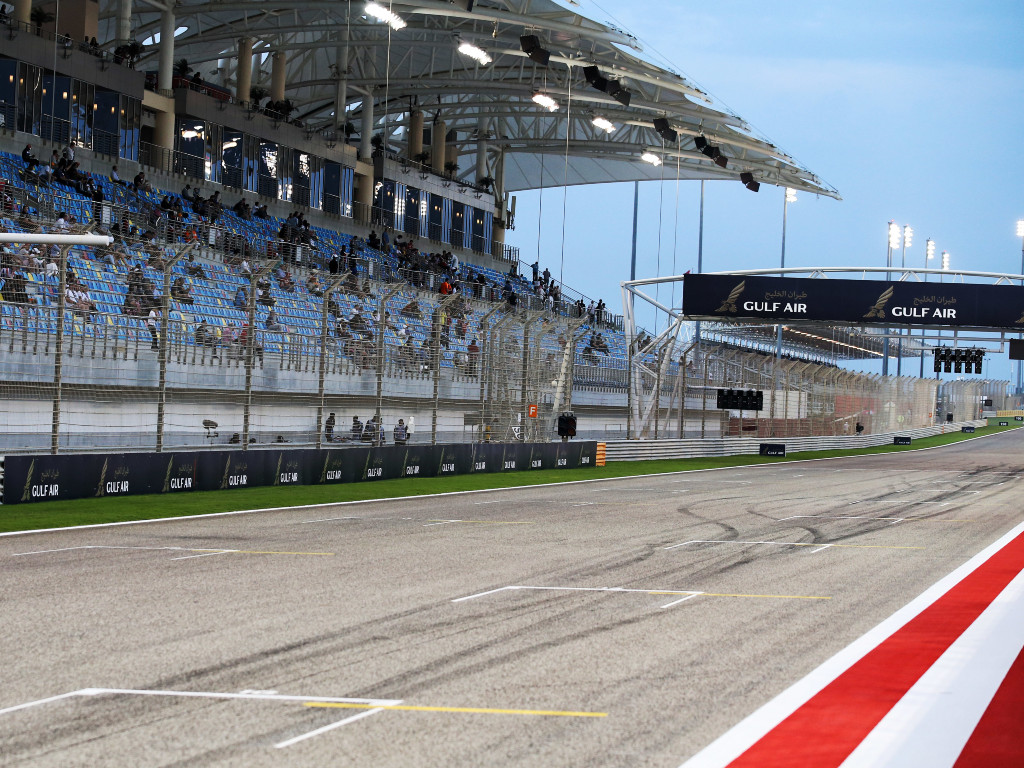 After 15 weeks without a Formula 1 race, the 2021 season roars into life on Sunday March 28 with the Bahrain Grand Prix.
It's a third GP since the end of November at the Sakhir venue, the first of a scheduled 23 races this year, which would be a record, and much is new – new team names, new drivers and seven different line-ups among the 10 constructors on the grid.
Among the three pairings which remain unchanged is that of Mercedes. If it ain't broke, why fix it? The Silver Arrows are aiming for an unprecedented eighth consecutive Constructors' World Championship.
And, of course, eight would be great for Sir Lewis Hamilton. The newly-knighted Briton is the hot favourite to set a new record of drivers' titles, surpassing the benchmark of seven he now holds jointly with Michael Schumacher.
Here is everything you need to know ahead of the Bahrain Grand Prix…
When is the 2021 Bahrain Grand Prix?
Practice 1: Friday March 26, 1430 local time (1130 UK time)
Practice 2: Friday March 26, 1800 local time (1500 UK time)
Practice 3: Saturday March 27, 1500 local time (1200 UK time)
Qualifying: Saturday March 27, 1800 local time (1500 UK time)
Race: Sunday March 28, 1800 local time (1600 UK time)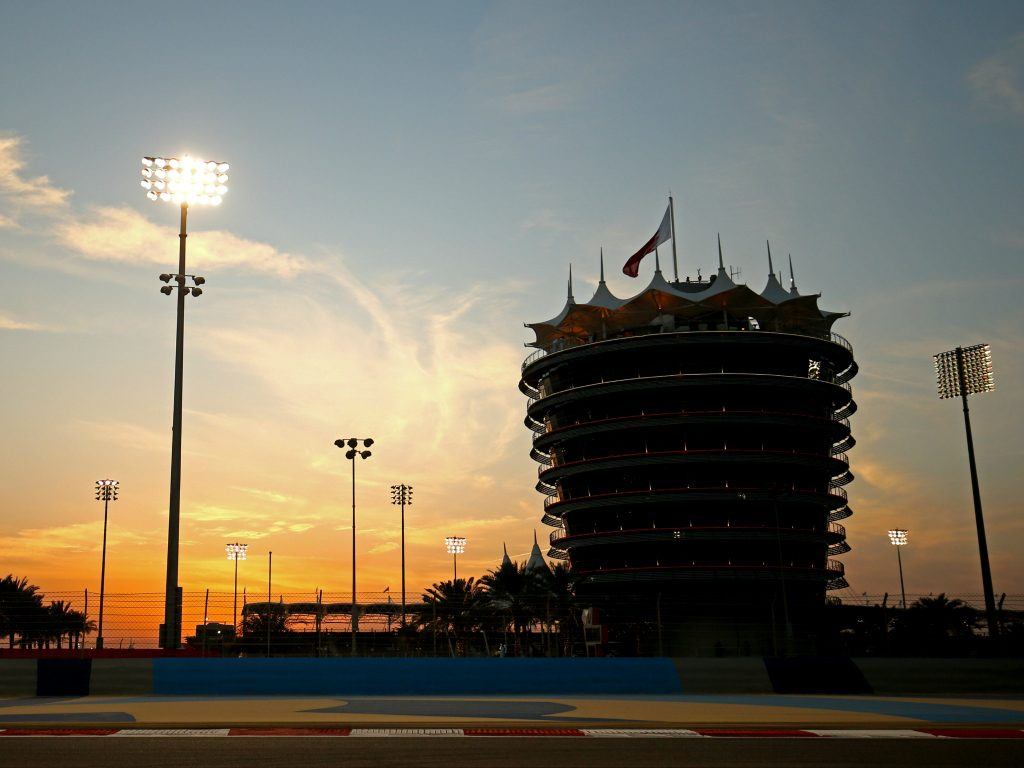 The Bahrain International Circuit has played host to the Bahrain Grand Prix since the inaugural race in 2004.
Based in Sakhir, the 'Grand Prix Circuit' covers a distance of 5.412km, features 15 turns and was the first Formula 1 race to be held in the Middle East.
Initially, the Bahrain Grand Prix was held during daylight hours but from 2014, to commemorate the 10th anniversary of the first staging of the Bahrain Grand Prix, the event became a night race.
Michael Schumacher, the seven-time former World Champion, had the honour of winning the first Bahrain Grand Prix for Ferrari in 2004, while Fernando Alonso was the first repeat winner of the race, in 2005 and again the following year. In 2006, he saw off Schumacher in a race-long battle, making it one of the all-time classic Bahrain GPs.
The 2014 Bahrain Grand Prix can be uttered in the same sentence as Lewis Hamilton came out on top against his Mercedes team-mate Nico Rosberg in a back-and-forth battle to the line.
Last year's race will be remembered mostly for Romain Grosjean's miraculous escape from a horrifying crash in which his Haas car speared into the barrier, split in two and burst into flames. The Frenchman incredibly escaped with only burned hands and an ankle injury.
Where can I watch the 2021 Bahrain Grand Prix?
Pay-TV broadcaster Sky Sports will show the entire race weekend on its dedicated Sky Sports F1 channel. You can also access a live stream of the coverage via Now TV.
Free-to-air broadcaster Channel 4 will show extended highlights from qualifying and the race.
F1 TV Pro viewers can watch all the live action from Bahrain and you can subscribe right here. Please check to see if F1 TV Pro is available in your country.
Subscribers to F1's own app can hear radio commentary on the race proper from the BBC and access live data throughout every session.
PlanetF1 will carry live timing and expert commentary on every session of the race weekend, from FP1 on Friday morning to the race on Sunday afternoon.
The Bahrain Grand Prix will be shown live on TV on the following outlets in other key markets:
United States: ESPN
Canada: RDS (French), TSN (English)
Australia: Fox Sports
France: Canal+
Italy: Sky Sport F1
Germany: Sky Sport F1
Spain: DAZN
Netherlands: Ziggo Sport
Brazil: Band
Japan: DAZN
What is the starting grid for 2021 Bahrain Grand Prix?
Many were expecting Mercedes to come back firing on all cylinders in qualifying ahead of the Bahrain Grand Prix, but it was Red Bull's Max Verstappen who drew first blood, clinching pole position by over three tenths.
Lewis Hamilton joins him on the front row, while the likes of Sergio Perez and Sebastian Vettel have work to do after shock early exits on their respective debuts for their new teams.
Vettel was due to start from P18, but he was slapped with a five-place grid penalty for failing to respect double yellow flags in Q1. That demoted him down to P20.
1 Max Verstappen Red Bull
2 Lewis Hamilton Mercedes
3 Valtteri Bottas Mercedes
4 Charles Leclerc Ferrari
5 Pierre Gasly AlphaTauri
6 Daniel Ricciardo McLaren
7 Lando Norris McLaren
8 Carlos Sainz Ferrari
10 Fernando Alonso Alpine
10 Lance Stroll Aston Martin
11 Sergio Perez Red Bull
12 Antonio Giovinazzi Alfa Romeo Racing
13 Yuki Tsunoda AlphaTauri
14 Kimi Raikkonen Alfa Romeo Racing
15 George Russell Williams
16 Esteban Ocon Alpine
17 Nicholas Latifi Williams
18 Mick Schumacher Haas
19 Nikita Mazepin Haas
20 Sebastian Vettel Aston Martin
What are the odds for the 2021 Bahrain Grand Prix?
Latest bookmaker information shows Max Verstappen is favourite to turn the potential Red Bull displayed throughout pre-season testing into a Bahrain Grand Prix victory.
Here are the leading odds from bet365:
1/2 Max Verstappen (Red Bull)
2/1 Lewis Hamilton (Mercedes)
16/1 Valtteri Bottas (Mercedes)
33/1 Sergio Perez (Red Bull)
40/1 Pierre Gasly (AlphaTauri)
50/1 Charles Leclerc (Ferrari)
(Last updated Saturday, March 27)
What is the weather forecast for the 2021 Bahrain Grand Prix?
Friday, March 26: 31c, sunny
Saturday, March 27: 31c, sunny
Sunday, March 28: 26c, sunny
Directions: How can I get to the 2021 Bahrain Grand Prix?
Unfortunately, leisure travel to the Bahrain GP is strictly limited this year as the pandemic continues and is not possible at all from the UK.
However, tickets are available for individuals who have been fully vaccinated against COVID-19 or recovered from the virus more than two weeks ago.
For those who fit that criteria and are able to travel, Bahrain International Airport (BAH) is situated just east of Bahrain's capital, Manama.
From there, a taxi is the best option as public transport does not service the circuit.
But it is Bahrain after all, so how does a private chauffeur-driven car or limo sound? Also, note that the race organisers put on a free shuttle bus from the airport to the circuit and to/from selected hotels during race week.
Looking for info about the 2020 Bahrain GP? Click here
Which drivers have won the Bahrain Grand Prix?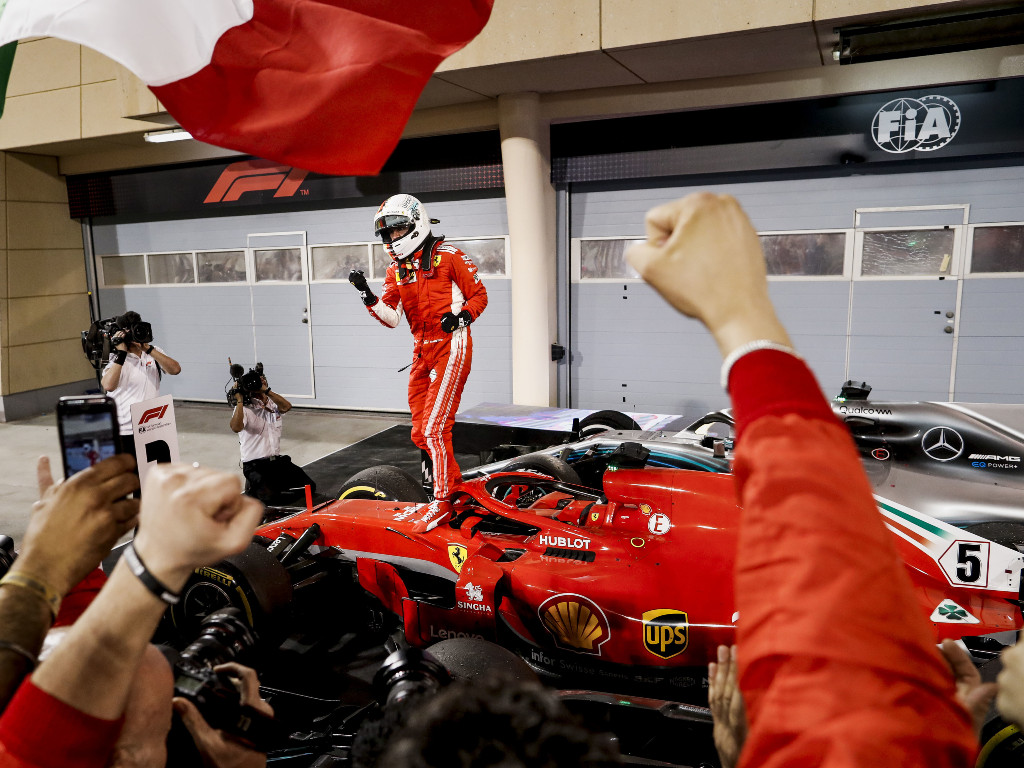 In November, Lewis Hamilton joined Sebastian Vettel as the most successful drivers in the history of the Bahrain Grand Prix with four wins each.
The difference between that duo, however, is that all of Hamilton's victories were for the same team, Mercedes, whereas two of Vettel's were with Red Bull and the other two with Ferrari.
The Scuderia are still edging Mercedes in the list of constructors' winners in the Sakhir contest 6-5, courtesy of further triumphs for Felipe Massa (two), Fernando Alonso and Michael Schumacher.
The previous 10 winners of the Bahrain Grand Prix are as follows:
2020 – Lewis Hamilton (Mercedes)
2019 – Lewis Hamilton (Mercedes)
2018 – Sebastian Vettel (Ferrari)
2017 – Sebastian Vettel (Ferrari)
2016 – Nico Rosberg (Mercedes)
2015 – Lewis Hamilton (Mercedes)
2014 – Lewis Hamilton (Mercedes)
2013 – Sebastian Vettel (Red Bull)
2012 – Sebastian Vettel (Red Bull)
2011 – Race cancelled
2010 – Fernando Alonso (Ferrari)
Tyre choices for the 2021 Bahrain Grand Prix
The full #Fit4F1 compound selection for #F1 2021, from #BahrainGP to #AbuDhabiGP!https://t.co/uGjNtOtKau pic.twitter.com/HhDW7ZXiJl

— Pirelli Motorsport (@pirellisport) February 19, 2021
Pirelli are not straying from the policy they adopted for the two races in Bahrain towards the end of last season – again, the tyre compounds will be the C2, C3 and C4.
Those choices, which will be the hard, medium and soft tyres respectively, are right in the middle of the Pirelli range which starts with C1 and extends to C5.
The full schedule of Pirelli compound choices has been released for the 2021 season and in more than half of the 23 races they are treading the middle ground, as is the case in Bahrain.
Follow us on Twitter @Planet_F1, like our Facebook page and join us on Instagram!