Belgian Grand Prix 2021: Time, TV channel, live stream, grid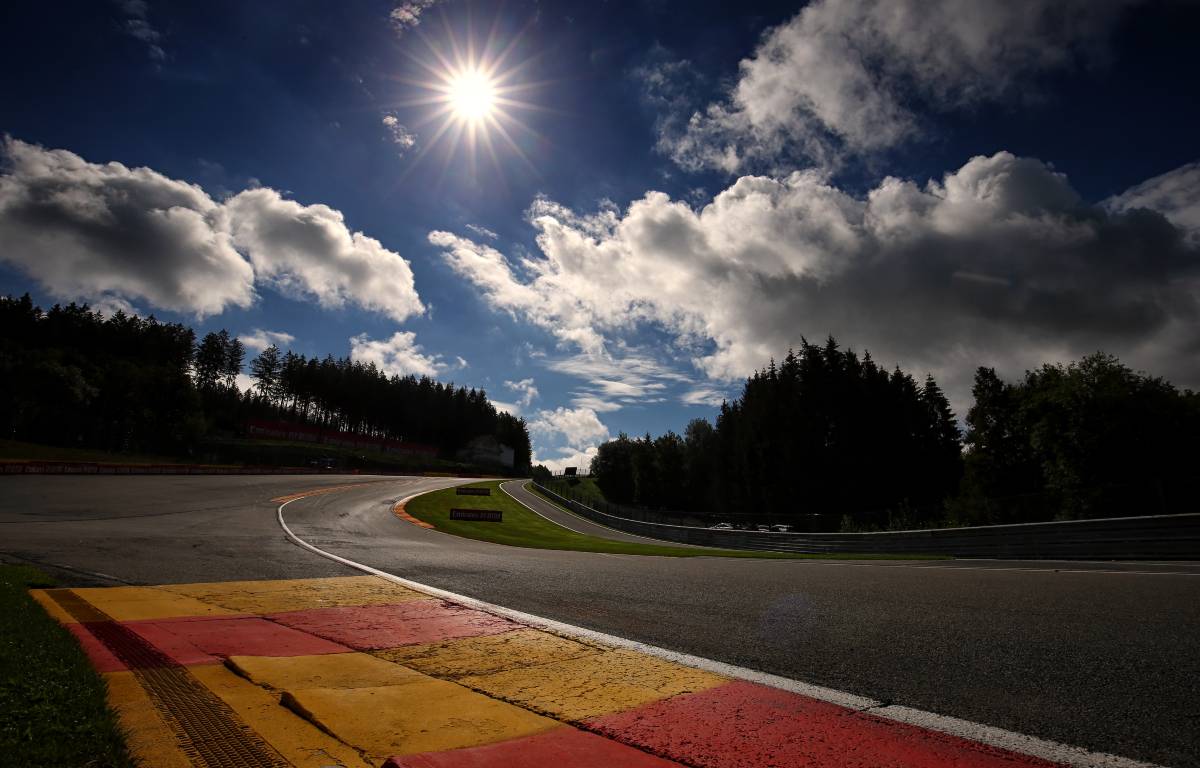 Formula 1 heads straight to the Belgian Grand Prix after its summer hiatus, and the title race remains very much in the balance.
Rarely does a two-team scrap over the Drivers' and Constructors' titles take such a drastic change in only two races but, this season, that is precisely what happened.
After being wiped out on the opening lap at Silverstone and the Hungaroring, Max Verstappen went from comfortable leader to chasing Lewis Hamilton, while Red Bull also lost the lead of the Constructors' Championship to Mercedes.
Now after regrouping over the summer break, Red Bull must steady the ship and get themselves back on the right course. A victory at Spa-Francorchamps would be the ideal way to start.
Here is everything you need to know ahead of the 2021 Belgian Grand Prix…
When is the 2021 Belgian Grand Prix?
Practice 1: Friday August 27, 1130-1230 (1030-1130 UK time)
Practice 2: Friday August 27, 1500-1600 (1400-1500 UK time)
Practice 3: Saturday August 28, 1200-1300 (1100-1200 UK time)
Qualifying: Saturday August 28, 1500 (1400 UK time)
Race: Sunday August 29, 1500 (1400 UK time)
Where does the 2021 Belgian Grand Prix take place?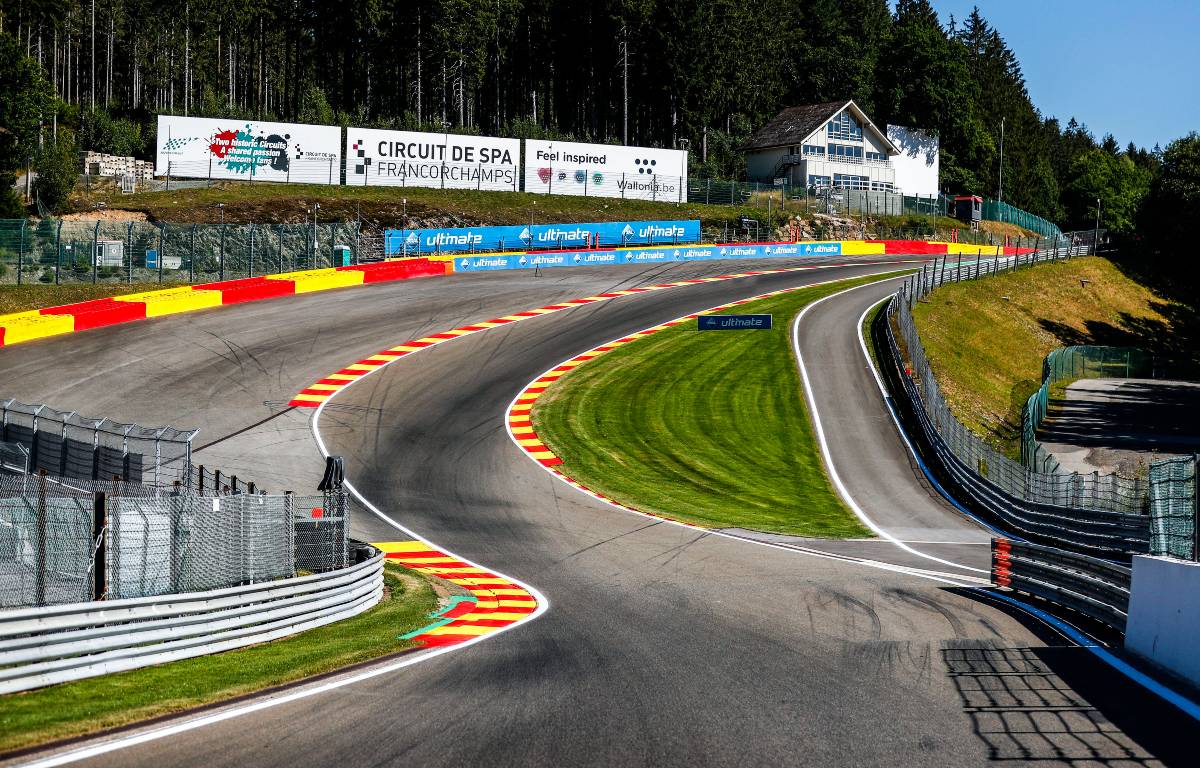 The Circuit de Spa-Francorchamps is one of the most iconic race tracks on the Formula 1 calendar.
Based in the small municipality of Stavelot, this track has hosted almost every Belgian Grand Prix since 1983, missing only 1984, 2003 and 2006.
Throughout its history Spa has undergone several design changes, but by far the most notable was in 1979 when it was cut from a 8.76-mile circuit to its current length of 4.32 miles. In the process this track went from using public roads to becoming a permanent racing facility with 20 corners.
Spa is seen as one of the ultimate tests of a driver. In particular the Eau Rouge and Raidillon corner combination is one of the most spectacular sights in Formula 1, especially when the cars are launched through there at full throttle.
And as if the circuit itself wasn't difficult enough, Spa has a habit of producing very unpredictable weather. Sometimes it can be raining at one part of the circuit, but dry and sunny at another part.
Where can I watch the 2021 Belgian Grand Prix?
In the UK, pay-TV broadcaster Sky Sports will show the entire race weekend, from FP1 to the race, on its dedicated Sky Sports F1 channel. You can also access a live stream of the coverage via Now TV. Free-to-air broadcaster Channel 4 will broadcast highlights across the race weekend.
F1 TV Pro viewers can watch all the live action from Spa. Please check to see if F1 TV Pro is available in your country.
F1 TV Pro is half price for two months! In order to claim this fantastic discount, click the following link and use the promo code SPA50 at checkout!*
*Offer expires at 23:59 on Sunday, August 29. Offer only available on Pro. Customers will need to take out a monthly subscription and this offer can only be redeemed on web. Offer not available in NL, FR or NZ.
Subscribers to F1's own app can hear radio commentary on the race proper and access live data throughout every session.
PlanetF1 will carry live timing and expert commentary on every session of the race weekend, from FP1 on Friday morning to the race on Sunday afternoon.
The Belgian Grand Prix will be shown live on TV on the following outlets in other key markets:
United States: ESPN
Canada: RDS (French), TSN (English)
Australia: Fox Sports
France: Canal+
Italy: Sky Sport F1
Germany: Sky Sport F1
Spain: DAZN
Netherlands: Ziggo Sport
Brazil: Band
Japan: DAZN
What are the odds for the 2021 Belgian Grand Prix?
Here are the leading odds from Planet Sport Bet:
8/11 Max Verstappen (Red Bull)
9/4 Lewis Hamilton (Mercedes)
14/1 Sergio Perez (Red Bull)
16/1 Valtteri Bottas (Mercedes)
33/1 George Russell (Williams)
(Last updated Saturday August 28)
What is the starting grid for the 2021 Belgian Grand Prix?
1 Max Verstappen Red Bull
2 George Russell Williams
3 Lewis Hamilton Mercedes
4 Daniel Ricciardo McLaren
5 Sebastian Vettel Aston Martin
6 Pierre Gasly AlphaTauri
7 Sergio Perez Red Bull
8 Esteban Ocon Alpine
9 Charles Leclerc Ferrari
10 Nicholas Latifi Williams
11 Carlos Sainz Ferrari
12 Valtteri Bottas Mercedes
13 Fernando Alonso Alpine
14 Lando Norris McLaren
15 Antonio Giovinazzi Alfa Romeo Racing
16 Yuki Tsunoda AlphaTauri
17 Mick Schumacher Haas
18 Nikita Mazepin Haas
19 Lance Stroll Aston Martin
20 Kimi Raikkonen Alfa Romeo Racing
What is the weather forecast for the 2021 Belgian Grand Prix?
Friday July 27 – 16c, sunny spells
Saturday July 28 – 17c, heavy rain showers
Sunday July 29 – 19c, heavy rain showers
Directions to the Belgian Grand Prix
Spa-Francorchamps is situated in central Belgium between Liege and Brussels. The nearest international airport is Brussels Zavantem, approximately 110 km (70 miles) away, but private planes are able to use Spa La Souveniere airport which is only 5km (3 miles) away.
Since 2019 there is now a shuttle bus service which connects major regional cities to the circuit on all three days of the 2019 Belgian Grand Prix weekend. These cities include Aachen (Aix-La-Chapelle), Amsterdam, Anver, Bruxelles-Midi, Bruxelles-Nord, Charleroi, Düsseldorf, Eindhoven, Gand, Liège, Lille, Luxembourg, Maastricht, Mons and Namur.
Verviers Central station is the closest major station to the circuit. Shuttle buses from Verviers to Spa (bus 294 or 395) run regularly on race weekends with a journey time of 45 minutes.
If you're driving then Spa-Francorchamps can be accessed by the E42 motorway. Fortunately the country roads which surround the track are well signposted.
Address: Route du Circuit 55, 4970 Stavelot, Belgium
Which drivers have won the Belgian Grand Prix?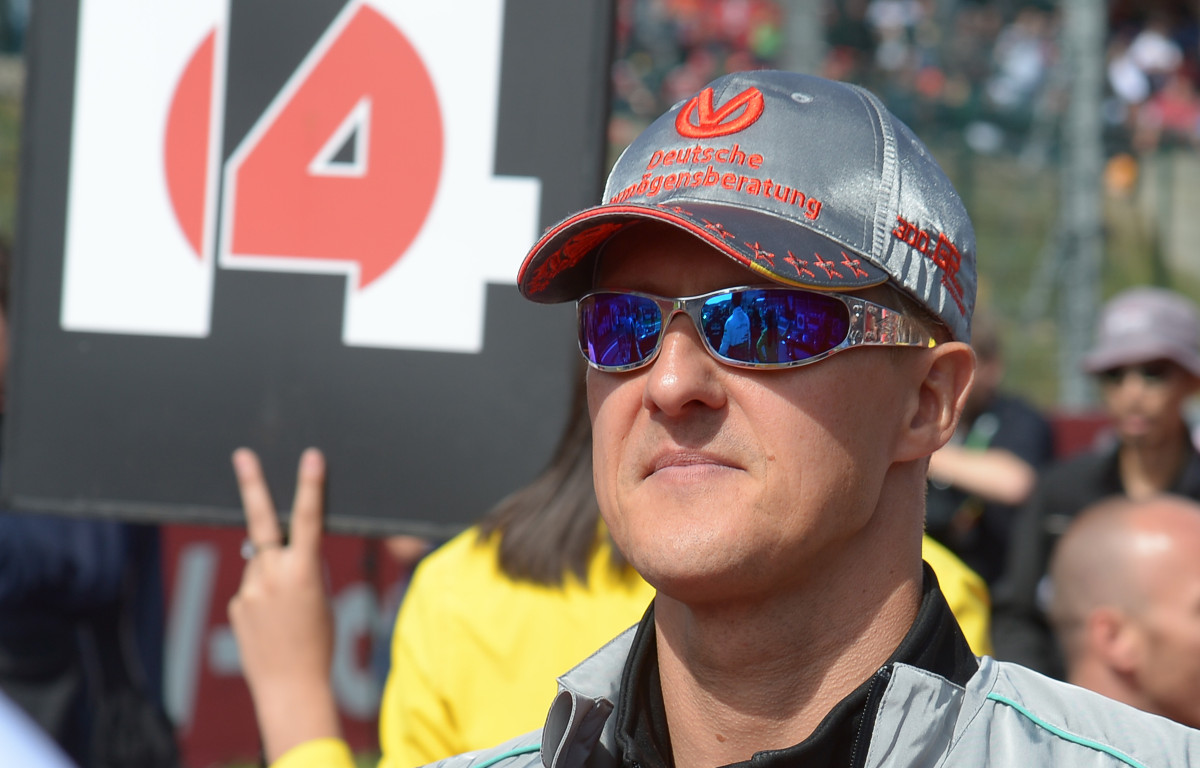 The Belgian Grand Prix has an illustrious history, stretching all the way back to 1925.
When looking at the career of the legendary Michael Schumacher, this venue has become synonymous with it. The seven-time World Champion would make his debut here in 1991, while he is the most successful driver in the history of this event as a six-time winner.
Oh, and he is also well-remembered for that famous Spa bust-up with David Coulthard in 1998.
There are three repeat winners of the Belgian Grand Prix on the grid, they being Kimi Raikkonen and Lewis Hamilton with four each, while Sebastian Vettel boasts three.
The last 10 winners of the Belgian Grand Prix are as follows:
2020: Lewis Hamilton (Great Britain, Mercedes)
2019: Charles Leclerc (Great Britain, Ferrari)
2018: Sebastian Vettel (Germany, Ferrari)
2017: Lewis Hamilton (Great Britain, Mercedes)
2016: Nico Rosberg (Germany, Mercedes)
2015: Lewis Hamilton (Great Britain, Mercedes)
2014: Daniel Ricciardo (Australia, Red Bull)
2013: Sebastian Vettel (Germany, Red Bull)
2012: Jenson Button (Great Britain, McLaren)
2011: Sebastian Vettel (Germany, Red Bull)
What are the latest F1 Championship standings?
Drivers' Championship
Lewis Hamilton – 195 points
Max Verstappen – 187 points
Lando Norris – 113 points
Valtteri Bottas – 108 points
Sergio Perez – 104 points
Constructors' Championship
Mercedes – 303 points
Red Bull 291 points
Ferrari – 163 points
McLaren – 163 points
Full F1 championship standings are here
Tyre choices for the 2021 Belgian Grand Prix
The full #Fit4F1 compound selection for #F1 2021, from #BahrainGP to #AbuDhabiGP!https://t.co/uGjNtOtKau pic.twitter.com/HhDW7ZXiJl

— Pirelli Motorsport (@pirellisport) February 19, 2021
Pirelli have decided to settle in the middle of their range for the 2021 Belgian Grand Prix.
That means that the C2 rubber will be the hard tyre, the C3 has been chosen as the medium and the soft tyre at Spa will be the C4. And remember, rain is never far away here, so the intermediates and wets may well be needed.
Pirelli's tyres range from C1 to C5 with the softness increasing as the number does.