Conclusions from the Belgian Grand Prix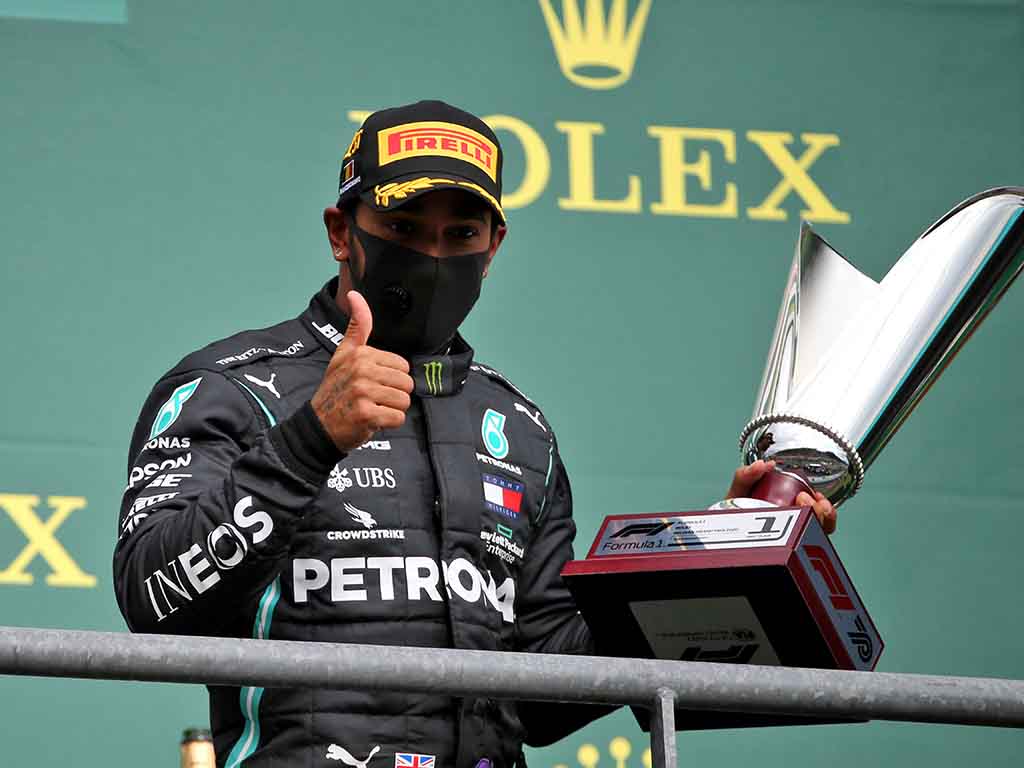 Lewis Hamilton increased his World Championship lead to 47 points with another dominant victory at, for the fans, a frustratingly dry and sunny Spa-Francorchamps.
Here are our conclusions from a Belgian Grand Prix that was a perfect snapshot of the 2020 season so far.
Different venue, same outcome
Look familiar? 😬 #BelgianGP 🇧🇪 #F1 pic.twitter.com/nai1rRGzR0

— Planet F1 (@Planet_F1) August 30, 2020
We had high hopes for this race, as always at Spa. Right from the start of the week, when the weather forecast had rain on all three days, it was a case of 'bring it on'.
But when one of the drivers on the podium – third-placed Max Verstappen – describes a grand prix as "boring, not enjoyable", imagine how it felt for the fans.
Lewis Hamilton, Valtteri Bottas and Verstappen started 1-2-3 on the grid and filled the same places for the entire race, taking up their thoroughly familiar places on the rostrum.
So what else gave the feeling of 'same old, same old'? Well, no rain for a start. Those pesky dark clouds bubbled up again but never threatened to deposit their contents on the track.
And then there was the tyre issues. All of the top three were nursing their rubber in the closing stages, clearly mindful of the punctures that spiced up the British Grand Prix, but you always had the sense of 'they won't let it happen again, surely'.
Fair play to Mercedes and Hamilton. It's not their problem that they are so much better than the rest and the challenge is there for the others to catch up.
Unless the 'party modes' ban makes a significant difference when introduced next week though – and you suspect it probably won't – then another procession can be expected at Monza.
Was Bottas caught napping?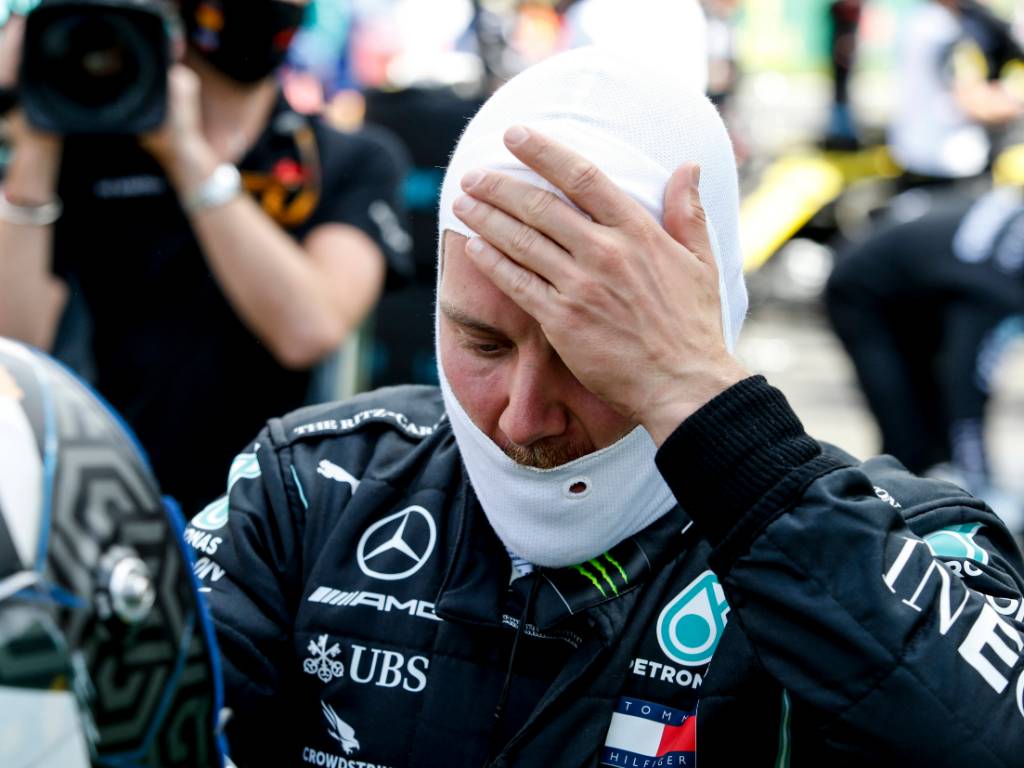 Did Valtteri Bottas nod off during Mercedes' pre-race meeting? There was an instruction that appeared to have passed him by.
"I have one push?" the Finn asked his engineer on lap six as he chased Hamilton. "We agreed not to use it against each other," came the reply, prompting Bottas to retort "I never heard that".
Ultimately, Bottas was never going to beat the World Champion at Spa. Yet the fact he was quickly put back in his box when he fancied trying to make a scrap of it was the latest signal – not that any are really needed – of the hierarchy at Mercedes.
Essentially, Bottas is no longer in the World Championship fight and neither is Verstappen, which perhaps prompted his downbeat comments immediately after the race.
It's simply an unstoppable march towards title No 7 for Hamilton and the way in which his team called off the fight before even 15% of the race had been completed showed Mercedes know that too.
Cooking on Gas-ly
A deserved Driver of the Day was Pierre Gasly, whose impressive resurgence continued apace with another sparkling performance at Spa.
The race needed illuminating and the strategy adopted by AlphaTauri and Racing Point for Gasly and Sergio Perez respectively helped in that respect. Neither driver pitted under the Safety Car after the crash involving Antonio Giovinazzi and George Russell and after they did, they were fast enough to fight their way back up the order into the points.
Gasly finished P8 having started P12 and drove brilliantly, a year after the most horrible weekend imaginable when his friend Anthoine Hubert was killed in an FP2 crash just as the Frenchman was also coming to terms with being demoted from the Red Bull team.
It would have been easy for Gasly to give up, or at the very least accept he had blown his chance to become a top driver.
However, he has shown remarkable character to produce a series of terrific performances in 2020 that have really caught the eye and at the age of 24, it is surely only a matter of time before another opportunity comes along for Gasly to make the most of his huge potential.
Ferrari facing Monza misery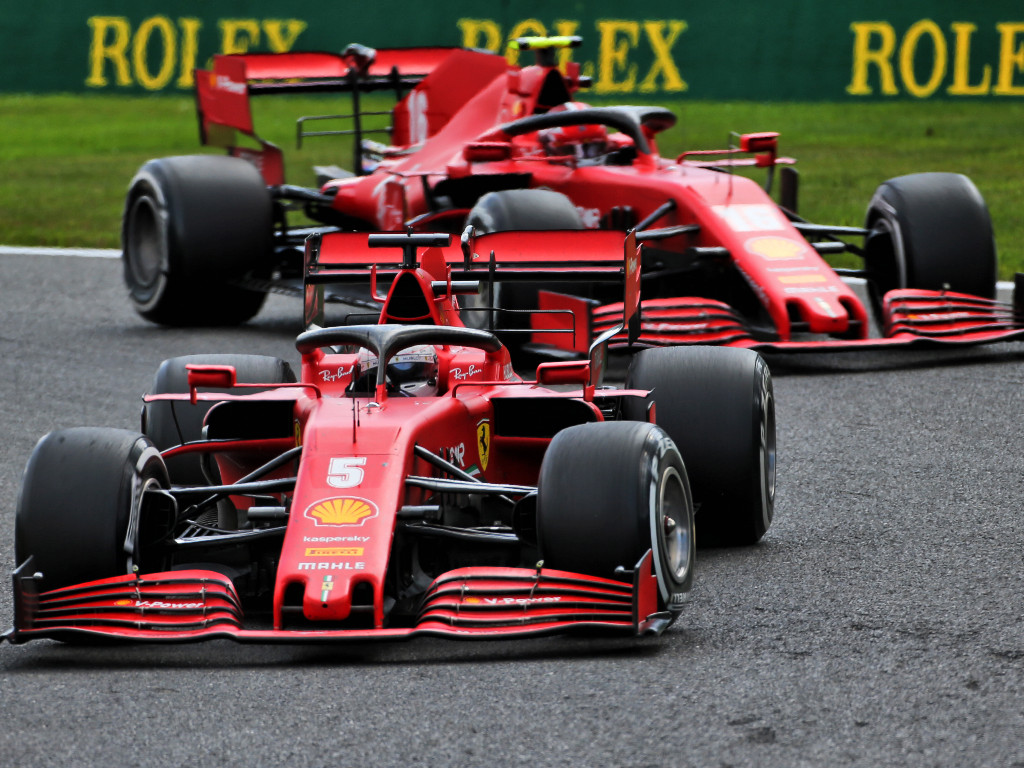 If there is one positive for the Scuderia heading into the Italian Grand Prix next week, it's that there will be no tifosi in the stands to witness what looks like being another humiliation.
Had the fans been there, you could imagine the white – or red – handkerchiefs being waved like Real Madrid supporters when their team are playing poorly at the Bernabeu Stadium.
Last year in Belgium, Ferrari locked out the front row of the grid and Charles Leclerc won the race, sparking a run of three consecutive September victories for the team. But that was before the FIA found something they didn't like about their engine.
This time, Sebastian Vettel and Leclerc were vying with Williams and Alfa Romeo, finding themselves overtaken by ex-Ferrari driver Kimi Raikkonen in essentially a customer car with one of their own engines in the back and ending up in P13 and P14.
Both drivers now appear to have passed through the 'disappointed' stage and have an air of resignation about them, knowing there is nothing they can do to cover up the failings of a team that is seemingly going backwards while others around them improve.
One man did, however, have a worse afternoon. Not only did Carlos Sainz have to watch the whole race from the garage after an exhaust problem in his McLaren stopped him from getting to the grid, he did so in the knowledge he will be driving for Ferrari next year.
No wonder his head was bowed.
Renault find their identity
We've been waiting for Renault to finally put together a complete race weekend and it eventually came at Spa, for they impressed on all three days.
With cars set up for straight-line speed, Daniel Ricciardo and Esteban Ocon finished P4 and P5 and in another lap or two, the Australian would surely have caught and passed Verstappen whose tyres were in a worse state.
On this evidence, and now we know what they do best, Renault should be in the mix for potentially even a podium at Monza next week.
The story about team boss Cyril Abiteboul having to get a tattoo if Ricciardo does bag a top-three finish has been doing the rounds for weeks now – he would surely be delighted, though, if it could finally be put to bed once and for all.
Jon Wilde
Follow us on Twitter @Planet_F1, like our Facebook page and join us on Instagram!