The best F1 liveries that never made it out of pre-season testing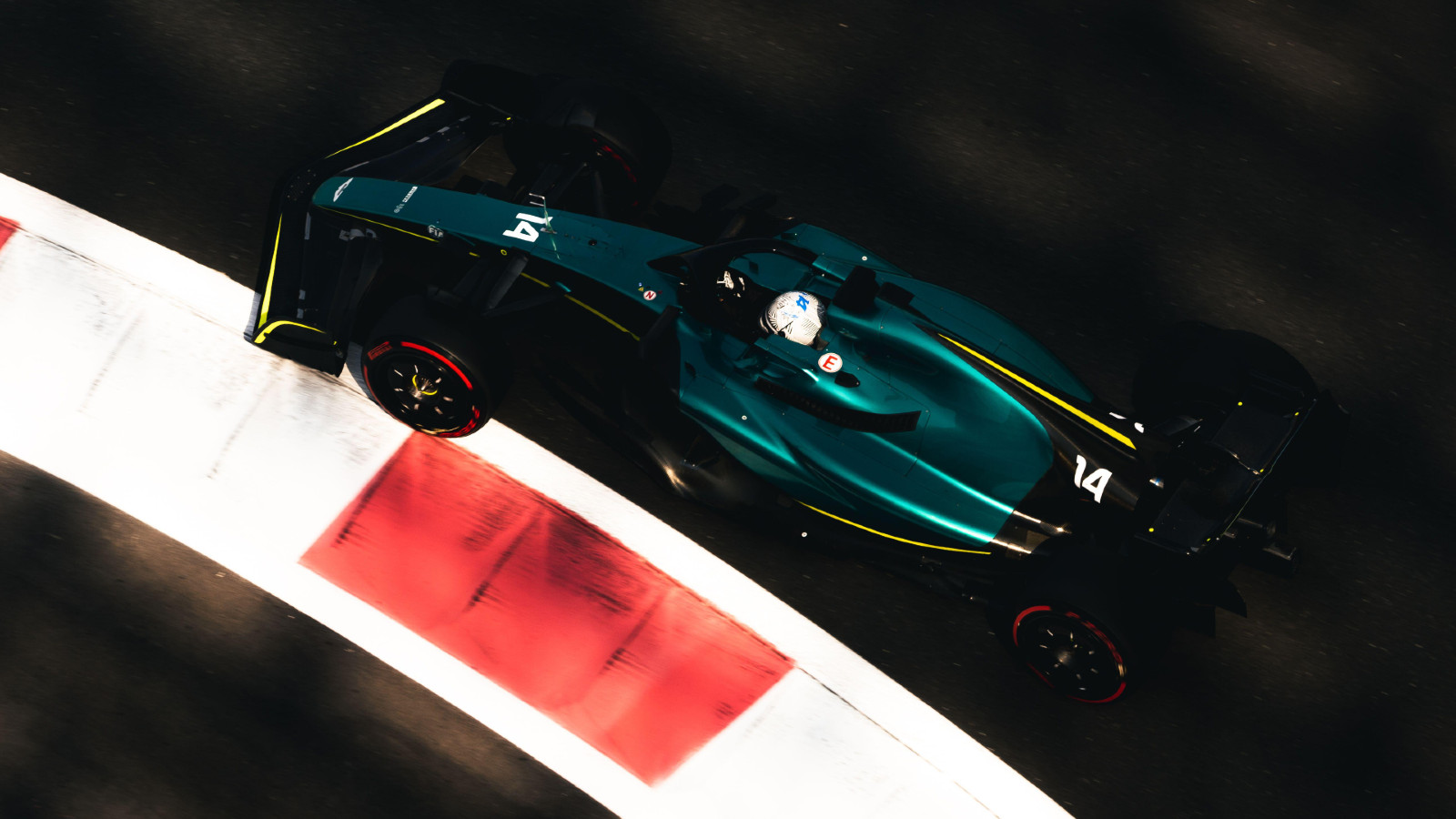 Many liveries haven't made it out of testing over the years. A shame, as some of them have been absolute beauties. 
There is nothing quite like the buzz of when a team lifts the covers off a stunning livery for the season ahead, and then we just can't wait to see it hit the track.
But, on the flipside, sometimes teams break our hearts with a one-off design which we never get to see across the season.
So, on that note, it is time to take a look at some of these liveries which graced our eyes, and then were gone far too soon…
Jordan 1991
Black Jordan 191 test livery prior to 1991 season #jordan #formula1 @1990sF1 @wtf1couk #jordan # pic.twitter.com/JpcVlF1DNh

— artys (@artys2) January 1, 2017
The Jordan 191 (the 911 before Porsche complained), otherwise known as the 7-Up car, sported one of the most iconic liveries ever, and it didn't look bad in its testing trim either.
All-black colour schemes can be a bit dull but look stunning when done correctly. Mercedes have proven that with their W14, and long before that Jordan were doing the same.
The combination of the bright yellow Jordan branding and the stripped carbon fibre ensured the team caught the eye from the off.
We are admittedly happy this didn't turn out to be the race livery, because a world without the actual 191 isn't one we want to live in, but it's quite something nonetheless.
McLaren 1997
Throwback to when McLaren used papaya orange in 1997 testing! #F1 pic.twitter.com/5NncqpMjZm

— Formula 1 Fans (@Formula1_GP) February 8, 2018
While it's the norm today, an orange McLaren was very much a thing of the past back in 1997, which made it all the more special when the new car came out for testing in a papaya livery.
Being a nod to the team's roots and a real looker, it received a positive reception, but the team switched to black and silver once the season got underway nonetheless.
The papaya had certainly made a mark though, so much so that after running it in testing again in 2006, the British team finally brought it back for good in 2017.
Williams 1999
Still love this livery! BMW Williams test car from 1999. #F1 #Formula1 @1990sF1 pic.twitter.com/kDRwAr2AeQ

— F1 Memories (@F1Memories) August 11, 2021
Williams had shocked the sport by switching to a predominantly red colour scheme for the 1998 and 1999 seasons which, while not looking bad, just didn't seem right. Given that, seeing the dark blue return in post-season testing was a welcome sight indeed.
Heading into a new partnership with BMW, the team looked like Williams again for the first time in two years. What's more, the addition of some go-faster stripes really made the livery quite the looker.
The 2000 car ultimately rocked a colour scheme that was mainly white with splashes of blue that didn't look nearly as good. Still, anything is better than a red Williams. Leave that to Ferrari.
Red Bull 2004
When Red Bull joined the grid in 2005, everyone expected their car to sport similar colours to their drinks can. However, they went a step further and based the entire design on it ahead of their debut.
It may not have been particularly imaginative, but it looked great, especially without any sponsors plastered on the car. Looking at it also makes us want to head to our nearest shop and crack open a can, which can only be a good thing for the company.
Despite this though, the livery was of course ditched for the dark blue colour scheme that has been used ever since. That being said, they have treated us to a few more one-off designs, but more on that later…
Renault 2007
Interim livery for Renault in 2007, transitioning from Mild Seven to ING sponsorship #f1 (Fisichella, R27) pic.twitter.com/TxFSQrWWiC

— Motorsports in the 2000s (@CrystalRacing) March 5, 2017
The light blue and yellow Renault livery that came with the Mild Seven sponsorship became one of the most iconic of the 2000s as the team looked the part while being crowned World Champions twice. When the partnership came to an end, it seemed like the only way was down in terms of looks, but that wasn't the case. Well, not straight away at least.
In our opinion, the dark blue looked every bit as good as the lighter shade that it replaced and really made the yellow pop. If that had turned out to be the permanent livery for 2007, the team would continue to have had one of the best-looking cars on the grid.
Unfortunately, it didn't. Instead, we got a yellow, orange and white design which just didn't look very good at all. The only thing that looked worse were the overalls Fernando Alonso and Nelson Piquet were forced to wear.
Force India 2007
After replacing Spyker in 2008, Force India became a stalwart of the grid, but at the start of their time in F1, they looked somewhat different to how you'll remember them.
Goodbye Force India (2008-2018). #F1

(Testing in 2007). pic.twitter.com/IBoWaDBGvf

— Motorsports in the 2000s (@CrystalRacing) February 5, 2019
In post-season testing in 2007, the team rocked a burgundy and white colour scheme with touches of gold and it looked mighty fine.
Once the season got underway though, burgundy was nowhere to be seen and had been replaced by gold and bright red before the team eventually added orange and green which, given their Indian identity, made sense in all fairness.
Red Bull 2018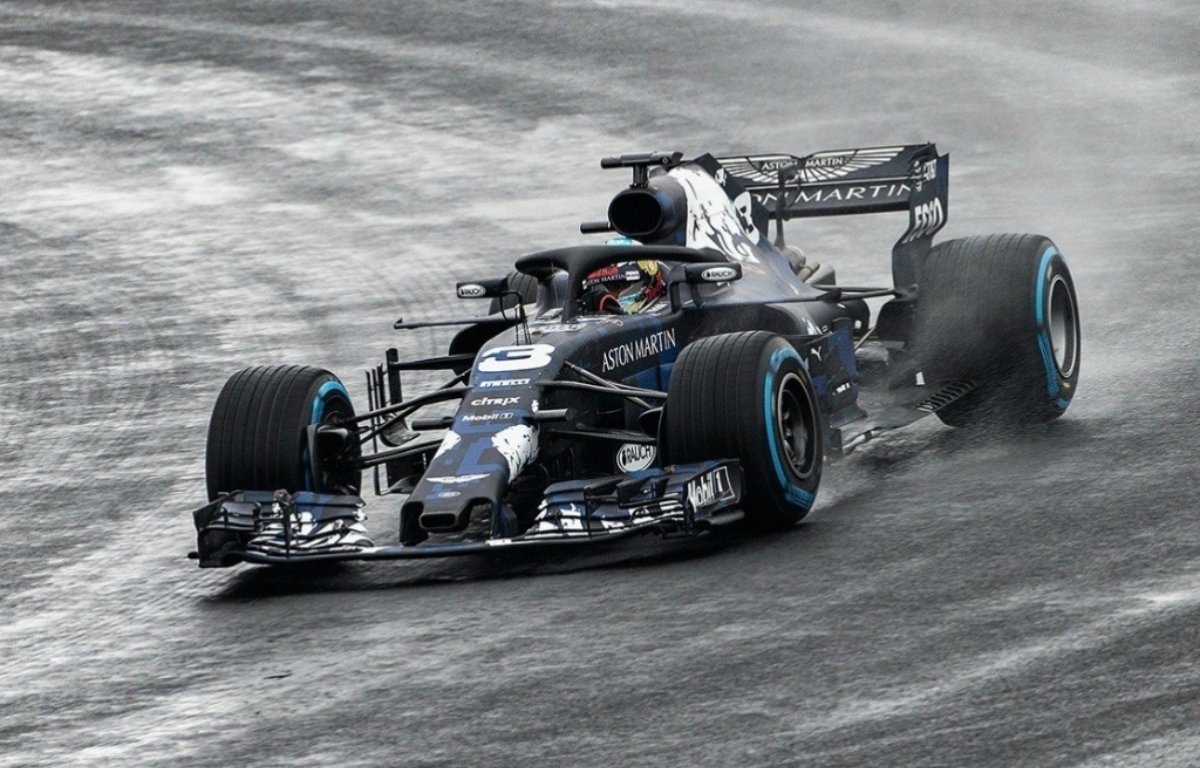 Red Bull have become renowned for their rather flashy testing liveries in recent times, and while they've all looked good, our favourite has got to be this absolute stunner from 2018.
Rocking a black and blue camouflage design, it looked glorious blasting its way around the rain-soaked surface of Silverstone in pre-season testing. Grey, dreary British winter days have never looked so good.
As is always the case, the team reverted to their usual look once the real racing got underway, but we really wish they hadn't. A livery like this deserves so much more.
PlanetF1.com recommends
How a morning coffee triggered F1 World Champion Jacques Villeneuve's Le Mans bid
Exclusive: Mario Andretti responds to Stefano Domenicali's 'not smart' comments
Exclusive: General Motors confirm FIA entry bid, believe their team 'will heighten enthusiasm for F1 racing, globally'
Alfa Romeo 2022
The 2022 campaign marked a new era for Formula 1, as the series switched to ground-effect challengers as part of efforts to close up the field and create better racing action over the years to come.
And Alfa Romeo that year left it the latest of all 10 teams to unveil their creation, the C42, which at the Barcelona shakedown pounded around the track in this striking camouflage livery.
The red and white colour scheme which they ultimately stuck with for that season left us wishing they could have just taken the plunge and stayed in camo mode for the year!
Aston Martin 2022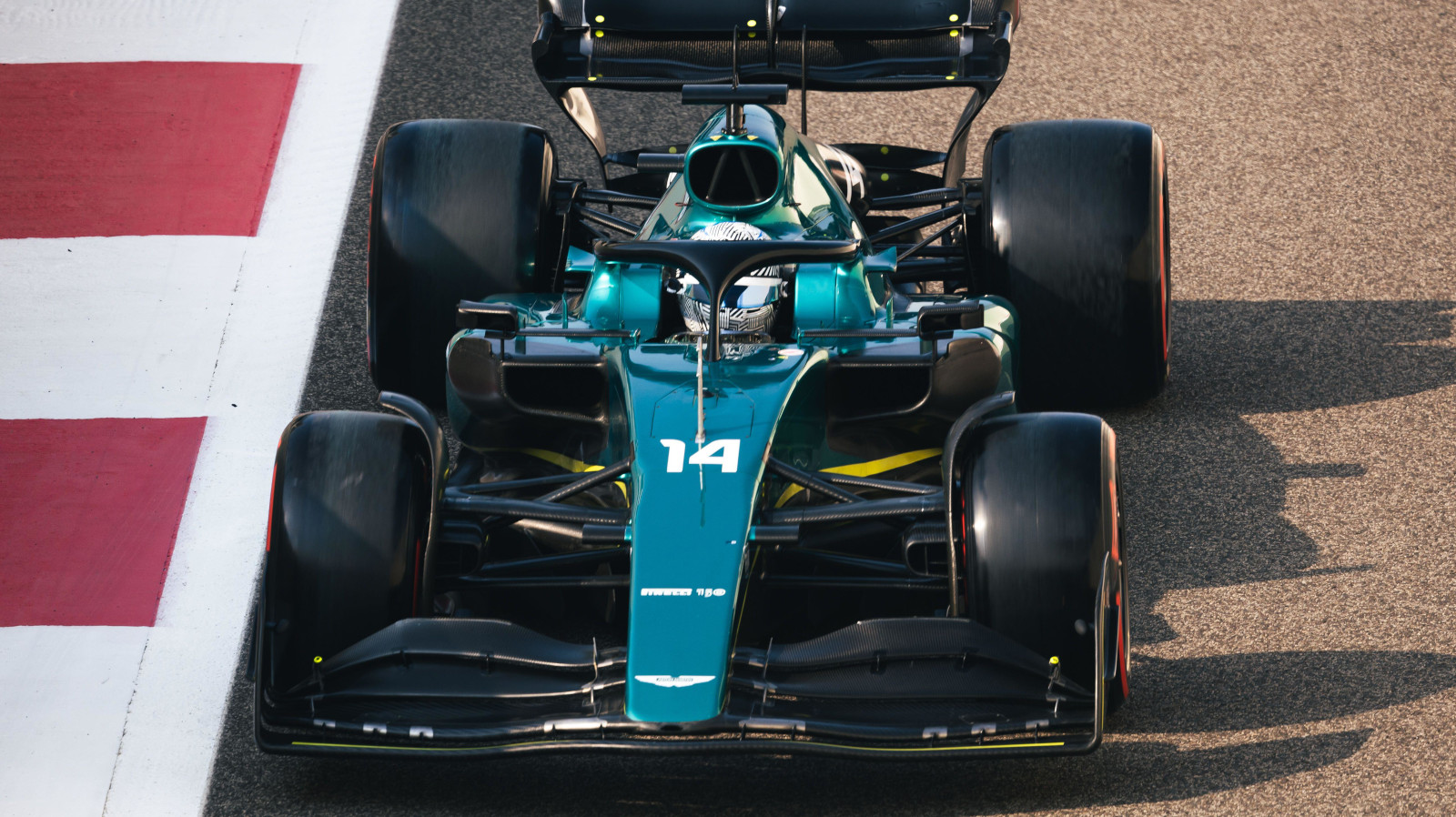 Okay, so another post-season entry, but surely you cannot hate us for dropping this version of the Aston Martin AMR22 in here?
With Fernando Alonso's switch from Alpine to Aston Martin for 2023 already confirmed, the Spaniard received his first outing with Aston Martin ahead of the official move during the 2022 post-season test in Abu Dhabi.
Alonso pumped in the laps behind the wheel of an AMR22 stripped of sponsor logos, meaning we got to see that iconic British Racing Green in all its glory. Marvellous!