Best of Pit Chat part 1: When F1 got caught red-handed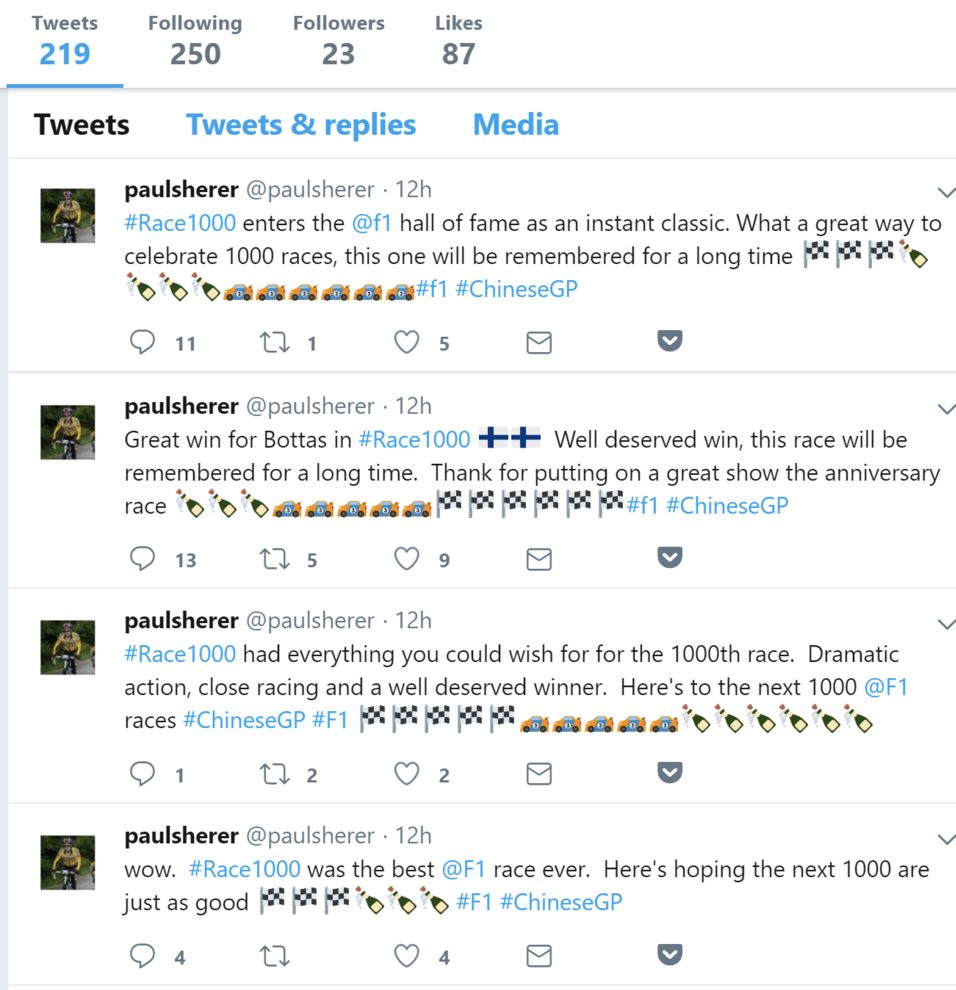 We take a look back over some of the most memorable moments of the first half of the season, including F1 hyping up its own rather forgettable 1000th race.
Australian Grand Prix
The season started strongly with Red Bull having a cheeky dig at Fernando Alonso after Honda powered them onto the podium.
And Sebastian Vettel had clearly been spending some time during the off-season perfecting his Aussie accent so he could share it with the masses come race weekend.
Bahrain Grand Prix
Kimi Raikkonen provided some classic radio gold, just in case you had forgotten how straight to the point he is.
Chinese Grand Prix
China gave us one of the most unlikely selfies of the year…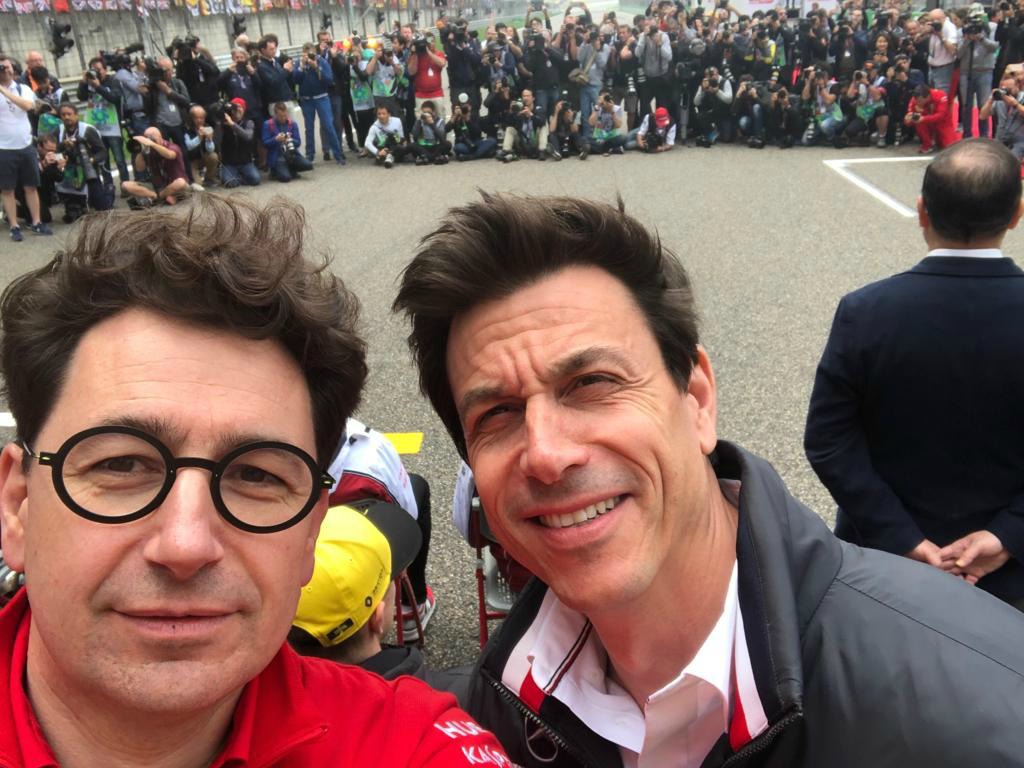 While Formula 1 were caught red-handed trying to hype up their own 1000th race with pre-written tweets to then select from at end of the race…naughty.
So the race was so dull that F1 had to get their own employees to tweet about it for the screen in the cool down room? 🤔 pic.twitter.com/DpxJN21x2z

— Tom Bellingham (@TommyWTF1) April 14, 2019
Azerbaijan Grand Prix
The recovery truck didn't do a particularly great job in recovering George Russell's Williams car. That bang still makes us wince to this very day.
Spanish Grand Prix
Whilst we waited for someone, anyone, different to win other than a Mercedes driver, the state of Formula 1 was openly taken the p*ss out of by IndyCar, thankfully a particularly strong run of entertaining races after France would see the complaints subside somewhat.
Hey man the top 5 were only separated by 45 seconds before the safety car… so it was close.

— Alexander Rossi (@AlexanderRossi) May 12, 2019
Monaco Grand Prix
In Monte Carlo, Ferrari messed up qualifying with Charles Leclerc being a shock elimination in Q1 due to a miscalculation in the cut-off time. Luckily Ferrari didn't open themselves up for more ridicule after holding a strategy masterclass prior to the session.
Oh…hang on.
Good of @ScuderiaFerrari to put on a 'lesson' for us today about why strategy is so tricky in Monaco and why the overcut can be so powerful #F1 #MonacoGP pic.twitter.com/nyEkpme9x5

— Luke Smith (@LukeSmithF1) May 24, 2019
Canadian Grand Prix
Canada, Canada, Canada…something happened there. What was it? Hmm…oh yeah!
French Grand Prix
While the French Grand Prix certainly didn't give us anything on the track. In the build-up to the race week, though, we got Bernie Ecclestone and Helmut Marko in knock-off Spice Girls merch. Still can't believe these photos exist.
Even Christian Horner's smile suggests he can't believe it.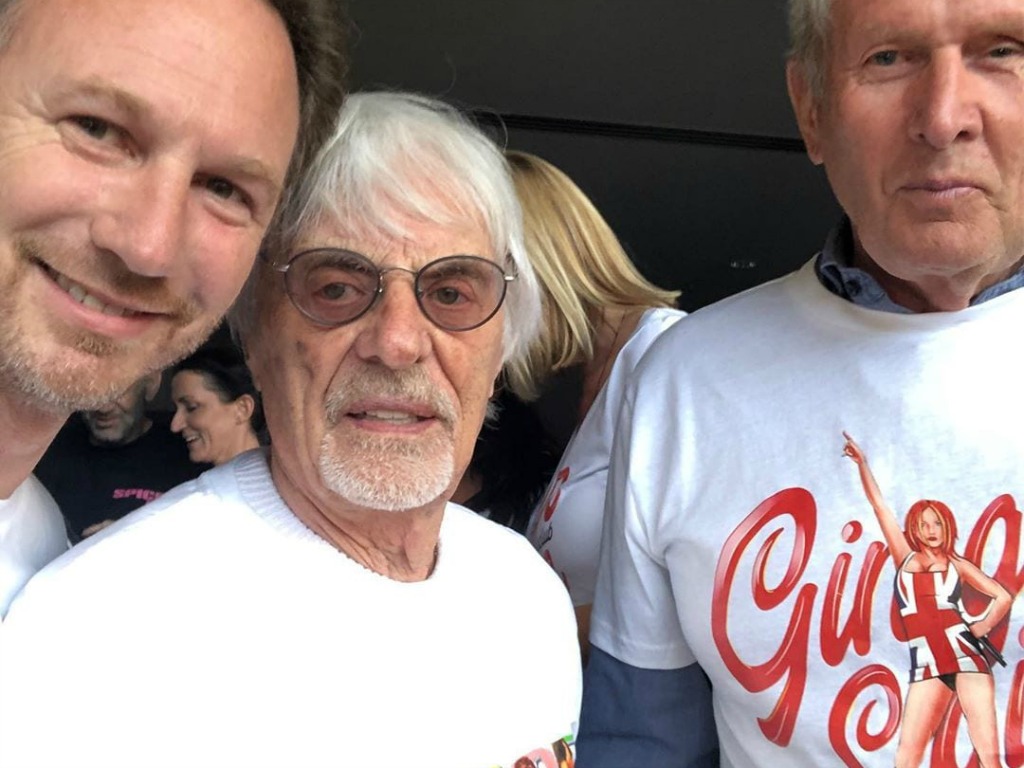 Austrian Grand Prix
Now we thought Kimi Raikkonen flipped Lewis Hamilton the bird after blocking him in qualifying at the Red Bull Ring. Sorry for ever doubting you, Kimi.
🤣 #Kimi7 … it was the planes #AustrianGP #LewisHamilton pic.twitter.com/4PwTuxNPoD

— Evenstar (@EvenstarSaima) June 29, 2019
British Grand Prix
Lando Norris and Daniel Ricciardo in the same press conference = entertainment. Just don't expect any questions or answers to be given uninterrupted.
😂😂🤣🤣 Daniel Ricciardo is an absolute legend! Norris's laugh killing me. #F1 #BritishGP pic.twitter.com/jAeNkF8OP8

— Tim Hauraney (@timhauraney) July 11, 2019
Follow us on Twitter @Planet_F1 and like our Facebook page.