After four years of heavy-handed reign as Ferrari team boss, Maurizio Arrivabene has been replaced by Mattia Binotto – and it is a decision that could end their championship drought.
Arrivabene, a businessman, arrived in Formula 1 in 2014 having previously been vice-president at tobacco company Philip Morris.
The closest he had come to F1 prior to his appointment as team principal was his role as the representative of the sport's sponsors on the F1 Commission from 2010 onward.
Speaking at the time of his Ferrari appointment, the company's chairman Sergio Marchionne said the Italian had a "thorough understanding not just of Ferrari but also of the governance mechanisms and requirements of the sport."
That didn't do him any good.
Although Ferrari finished runner-up in three of his four years in charge, P2 in last year's campaign sealed his exit.
Arrivederci to Arrivabene…

Ferrari confirm Maurizio Arrivabene has left with immediate effect and Mattia Binotto is new team principal.https://t.co/ouSdMMJHu3 #F1 pic.twitter.com/YTdBfUS3Hq

— Planet F1 (@Planet_F1) January 7, 2019
While the Italian stable began the season with the fastest car on the grid, too many operational errors, on his watch ultimately, cost the Scuderia a shot at the World title.
Some would argue that it came down to one race, the Italian Grand Prix, a weekend in which Kimi Raikkonen beat team-mate and title contender Sebastian Vettel to pole position.
Vettel felt Ferrari had dropped the ball, questioned the tactics, and – perhaps with his head still on qualifying – hit title rival Lewis Hamilton on the opening lap of the grand prix.
Hamilton went on to win in Ferrari's backyard, sparking a run of four successive race wins, and setting himself up for a fifth World title. Vettel wouldn't win again.
Ferrari had entered a downward spiral that they could not escape from.
Arrivabene was the man in charge, the one expected to lead the rally cry. Instead he publicly criticised the team, including his drivers, leading to atmosphere of fear with recriminations coming thick and fast.
Arrivabene has finally paid the price for his dogmatic style of leadership.
Enter Mattia Binotto; a Ferrari man, a sporting man, a technical director of note.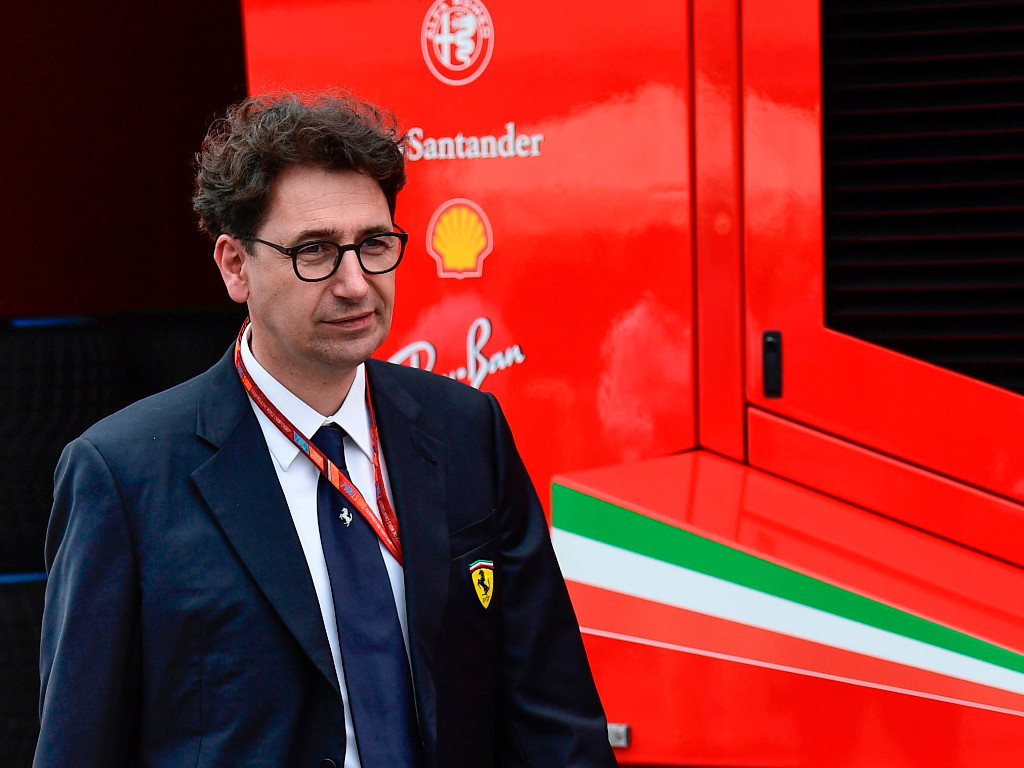 Last year reports surfaced suggesting that rivals – Mercedes, Renault and McLaren – were sniffing around the Swiss-Italian engineer, who was largely credited with bringing Ferrari's F1 car up to Mercedes' standards.
His extensive pedigree, borne out of his two decades at Maranello, and his company man persona saw him emerge as the most likely replacement for Arrivabene.
But can he step up into the Ross Brawn model?
Brawn, as a technical director, played a massive part in Michael Schumacher's seven World titles – five of which they achieved together at Ferrari – before moving into a team boss role as he took the reins at Honda, which then began Brawn GP. He won the 2009 title with Jenson Button before selling to Mercedes.
Ferrari will be hoping Binotto can follow a similar path, but do it within the confines of Ferrari.
But, as their fourth team boss since 2014, Binotto's first objective must be to sort out the mistakes that have cost them, and Arrivabene, in the championship.
[playbuzz-item item="1ce3ca52-1123-40ba-9ff2-65b64831d2a3″ info="false" wp-pb-id="651511″]
Michelle Foster
Follow us on Twitter @Planet_F1 and like our Facebook page.