Who is the greatest Formula 1 champion of all time? It's an age old question that will never provide an answer which can be universally agreed upon.
'Formula One: The Champions – 70 Years of Legendary F1 drivers' by Maurice Hamilton does not fall into the trap of trying to provide a definitive answer to that daunting question.
Instead this 240-page, beautifully presented hardback takes every World Champion and places them back under the spotlight for appreciation, admiration and respect in their own right.
Rather than getting bogged down in statistics and futile comparisons between the most distinguished World Champions, Hamilton's mini-biographies ensure that the personality of the drivers take centre stage through insights into their driving styles, their mental approach to racing and the impact they made on the sport and the wider community.
Hamilton's profiles are a little brief in places, but that minor flaw is overcome by engaging anecdotes and golden nuggets of information which are a treat to find given how much has been collectively written about the World Champions of Formula 1.
Even the most die-hard, learned Formula 1 fan is sure to acquire new knowledge as they travel through the different eras of the sport.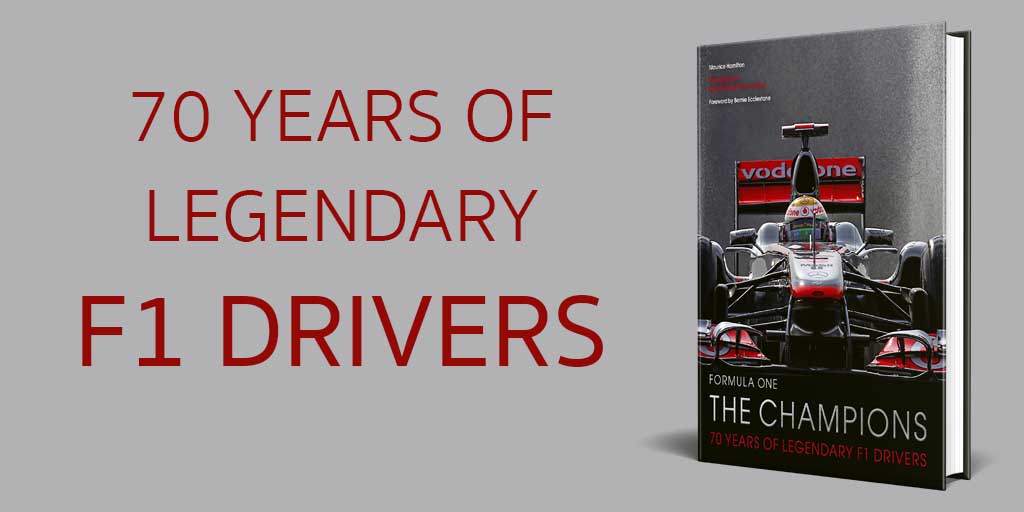 The old adage that a picture is worth a thousand words certainly applies here. With Hamilton's profiles being succinct, it allows the iconic Cahier Archive – built by Bernard and his son Paul-Henri – to come to the forefront and leave a lasting impression on the reader.
As attention turns to the next World Champion in the exclusive club, you are greeted by spectacular, full-page profile shots that beautifully capture each unique driver.
Whether it is the steely, determined look of Niki Lauda, a watery-eyed Ayrton Senna lost in thought or the fixed glare of Nigel Mansell from inside his helmet, those opening images will evoke so many memories or acquired knowledge to fans new and old before any written profiles are pored over.
The Cahier Archive provides previously unpublished photographs to form an exquisite collection that provides more depth than any writer could achieve.
From the struggles Giuseppe 'Nino' Farina endured with his Ferrari 500 being wonderfully encapsulated as he wipes his eyes to the unquestionable pride Michael Schumacher has on his face when congratulating Sebastian Vettel on his first World Championship win, it is those stunning shots that will stay with you.
While the retail price of £35 may feel a little on the steep side, Hamilton and the Cahier Archive have combined again to create a statement piece which would be a very worthy addition to your Formula 1 collection.
4/5 – Highly recommended
'Formula One: The Champions – 70 Years of Legendary F1 drivers' by Maurice Hamilton is released on March 3.