Meet Calvin Lo: The billionaire bidding to break up the established order in F1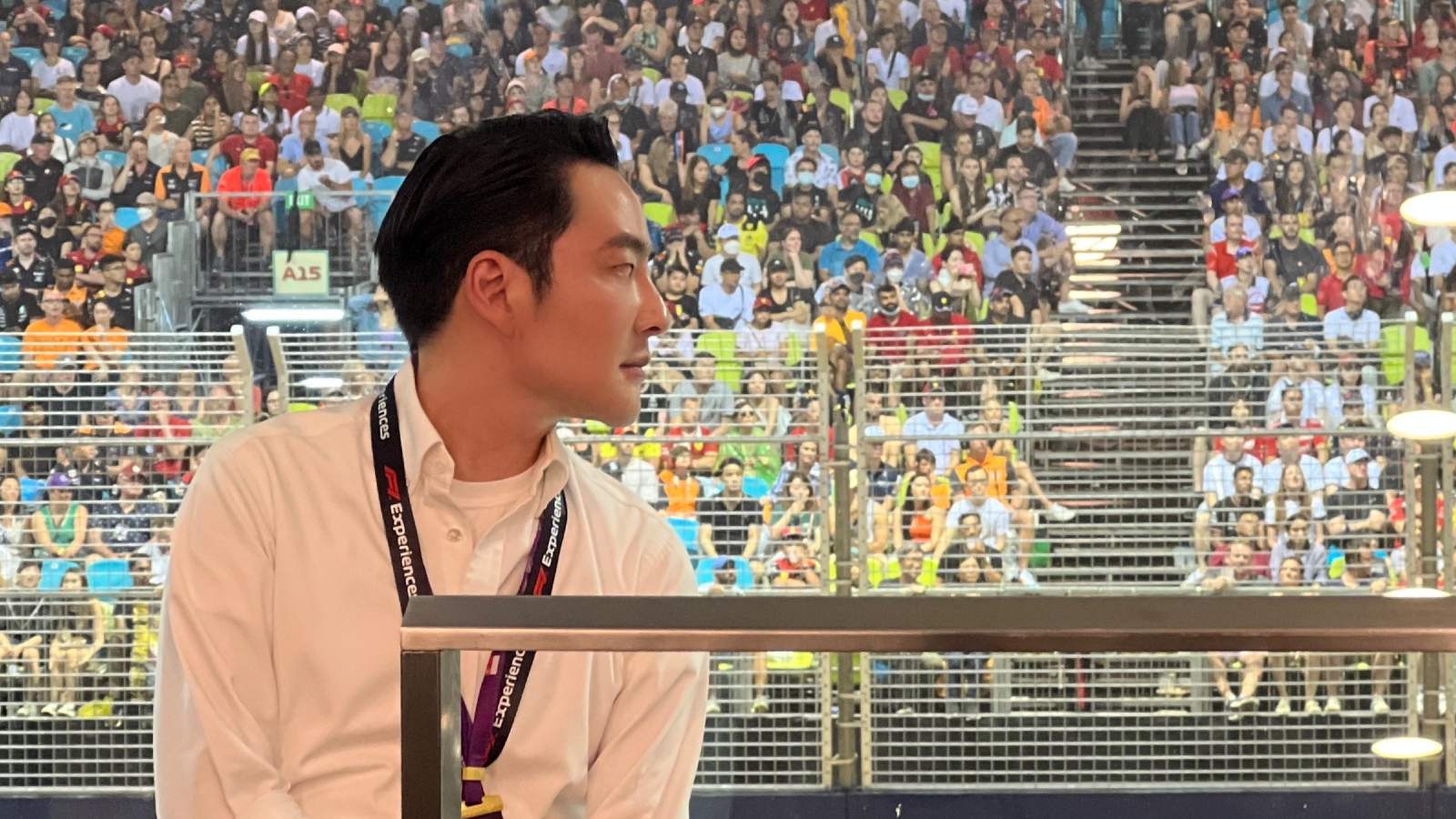 In 2000, Calvin Lo was in Singapore when he turned on the TV and saw a red car careering around the track. With a charismatic German behind the wheel, the red car beat all the other competitors in what would prove to be a recurring theme of that season.
Just as Michael Schumacher's love affair with Ferrari was beginning, so was Lo's love of Formula 1.
"I actually had no idea what Formula 1 or any motor racing was," Lo told PlanetF1. "In Hong Kong, we used to watch the Macau races so that was the most exposure I had to motor racing.
"And then I remember when I was in Singapore, on a business trip, turned on the TV randomly and it was F1.
"Everyone was telling me this guy Schumacher is amazing and I was like 'okay…'. I just hooked onto it. The typical description of F1 is watching cars going around but there's a lot strategy, a lot of team work, not just one driver, one person doing that thing. So that got me hooked."
Now, 22 years on from his first exposure, Lo wants to be a part of it.
While Formula 1 remained a passion, it was in other areas that Lo began to succeed. Using Schumacher's determination as a model for his own business ventures, he would go on to amass a net worth of $1.7 billion and, as the CEO of R.E. Lee Capital, he oversees the biggest life insurance broker in the world, managing more than $8 billion in assets.
Based in Hong Kong, Lo has experienced up close the rise of F1's popularity in Asia and with the finances behind him, he believes now is the time to get involved.
"I think it's fair to say most boys growing up love cars in general," he said. "After watching for 20 years or so, seeing the evolution of the cars the technology, the rules…
"The past two years with COVID, there's just a lot of opportunities and liquidity floating around. I feel that right now, with 2026, with all the rule changes and updates, there are opportunities and lots of resources that are not fully used within the F1 ecosystem. So I think right now is a good opportunity to take advantage of it."
That opportunity that Lo refers to is getting his name on the grid. But even with $1.7 billion in the bank, Formula 1 remains the most exclusive of clubs currently limited to 10 teams who are unwilling to open the door to outsiders.
Take the Andretti Group, a recognised name in F1 with a former World Champion at the top but even they have found their current pathway blocked. Not to mention the $200 million entry fee plus the $1 billion cost estimated by Toto Wolff just to get a team off the ground.
Lo is under no illusion that it will be easy but with a target of 2026 in mind, he has time on his side to complete the ambitious project.
"Based on what I've seen, the numbers are around that range," he says when asked about Wolff's $1 billion estimation. "And I think that's just a start to be perfectly honest because you're not a big, big factory.
"It's not to just go in there and just get the picture taken walking up and down the pit lane, but the serious investments are going in there. You have to be willing to be locked down for at least a few years. Five years, per se, to even start reaping some benefits financially."
Even for someone in the position of Lo, starting your own team would take a considerable chunk out of your personal finances and there are far easier avenues to earn money which begs the question, why do it?
Speaking with Lo, it is clear that while this venture is in conjunction with his head, it stems from his heart.
"When's a better time to get involved in something that you always wanted to when you were a kid, right?" he said with a smile.
What form the project takes has yet to be decided. Lo has links with Williams as investor and has mooted the idea of taking over an existing team but remained tight-lipped as to which outfits he had in mind.
"I wish I could tell you more," he responds when asked for details of his current involvement with the Grove-based team. "But with F1, you have all these NDAs [non-disclosure agreements] and everything.
"But Williams is a prime example. An incredible history, great people in the team, but for some reason they just did not click right now.
"But there's opportunities. There are other teams like Haas, like Sauber, obviously they're working with another engine provider. But Williams is truly one of the inspirations.
"There are so many supporters of Williams even today, even though they're dead last, but you're still rooting for them, right? But if something just clicks, then the whole ballgame would change."
If taking over an existing team does not work out then Lo has also been exploring the opportunity of adding an 11th constructor to the grid and believes the lure of tapping into the Asian market would be enough to convince Wolff and co.
"For any new team, Asia, or anywhere outside of Europe, is making the pie bigger," he said. "At least from my point of view, Asia is demanding more F1.  Just watching the TV, there's a 30 or 40% increase in subscribers just because of F1. So for sure, Asia is a huge market.
"I think that is making the pie bigger for everyone. Different players coming into the F1 grid is always better, right? I don't care whether it's going to be a top team or the bottom team, but just mix it. Mix it up a little bit. It's good for everyone up and down the pit lane."
With a little over three years to go until the 2026 season, plans are not yet set in stone but have begun to take shape. Lo tells PlanetF1 intermediates have begun to reach out to F1 and that thought has been put into where the potential team would be based.
"I think to be realistic and cost effective, it has to be somewhere in Europe," Lo said. "The majority of races are there and all the brightest people who are trained since school come from Europe. So any team should be there.
"You see many of the teams that used to have other outfits in other parts of the world, ultimately, went back to to Europe, specifically the UK. So I think to be realistic, it has to be somewhere in Europe."
There's also been discussions about which engine would be running in the back of the car and while some of Lo's friends want to build their own, Lo believes that is a "bit too far fetched".
"Recently this discussion came up among some of friends who know about engines. I think it'd be very difficult for any new team to do their own engine, it's almost impossible, but there are aspirations.
"I know there are investors who have high aspirations of: why can't we do it? There's technology out there, there's factories out there.
"Personally, I think it is a little bit too far fetched. To get your own engine for 2026 is impossible. The big guys all have years, decades of history doing an engine so kudos to them and that can't be simulated overnight and it shouldn't."
So if the base has been decided as has the engine, that leaves the rather important question of who will be driving? For Lo, it is a chance to achieve a childhood dream.
"I think Mick Schumacher is an asset for any team. Can you imagine? My hero, my idol Schumacher, his son whose has had the training and that mindset exposure since he was a little kid.
"Sure, he may have been a little bit unlucky the last two seasons or last few races specifically but I mean, he is such an amazing driver.
"From what I gather Mick is such a personable person, very friendly. From a finance point of view, from a marketing point, that's incredible.  Good driver, very well spoken, the marketability of him, it's incredible.
"From a boy who grew up watching Schumacher and the son is driving [for me]. Wow, that's like heaven."
Read more: Behind the scenes at Aston Martin as their 'game changer' factory takes shape