Can Ferrari win again at another Mercedes backyard?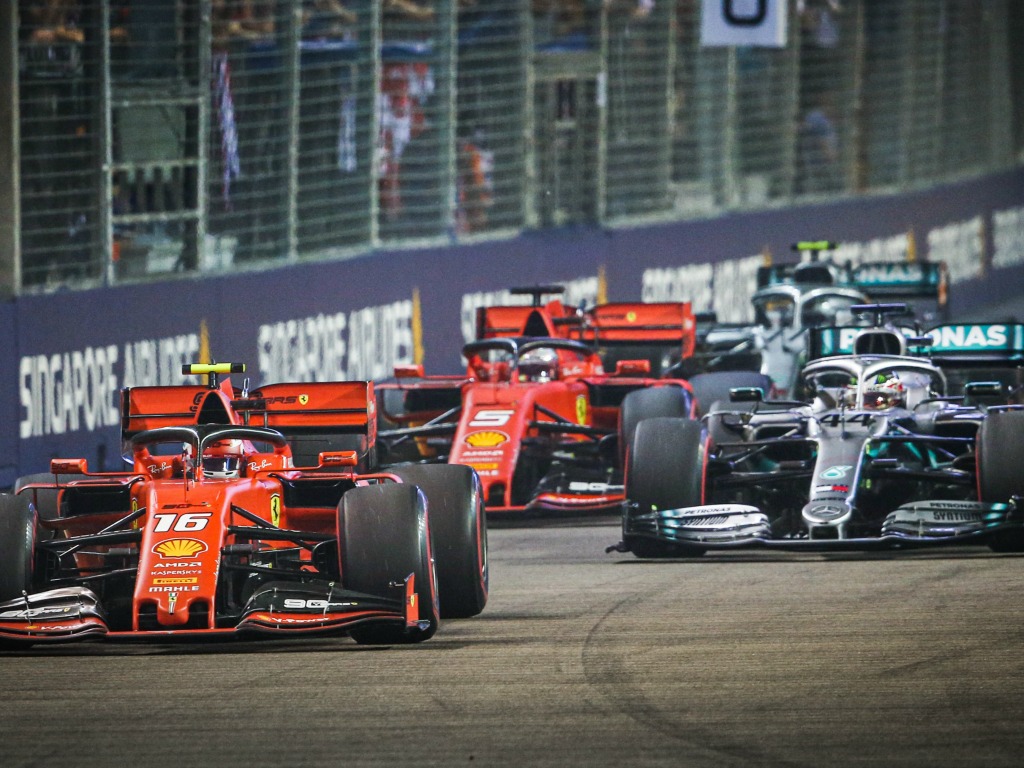 Mercedes have never been defeated at the Russian Grand Prix, but thanks to Ferrari that streak is now surely under threat.
Back-to-back wins for Ferrari at Spa and Monza were expected due to their unmatched straight-line speed, but few predicted them to rock up at the high downforce Marina Bay Circuit and claim a one-two.
Sebastian Vettel ended his year-plus run without a win as he took the chequered flag in Singapore ahead of Charles Leclerc, while Mercedes and Red Bull were left to watch in wonder having been the clear favourites going into the race weekend.
At the Sochi Autodrom we will see if these "new bits" on Ferrari's SF90 truly have made them a force on technical tracks as well as fast ones, and it will be the ultimate challenge as nobody has denied Mercedes on these grounds since the Russian GP arrived in 2014.
Ferrari haven't won four races in a row since 2008, but could it be the Scuderia who stop themselves putting that stat to bed?
Vettel's win in Singapore carried controversy as Ferrari used the undercut to get him ahead of then race leader Leclerc and ultimately to victory, something that didn't sit well with the youngster.
He has since cooled a little and is starting to "understand" the situation, while Vettel said that neither of them are bigger than Ferrari but, as Mercedes boss Toto Wolff said, the rivalry between these two "alphas" could escalate, giving the Silver Arrows a route back into their winning ways.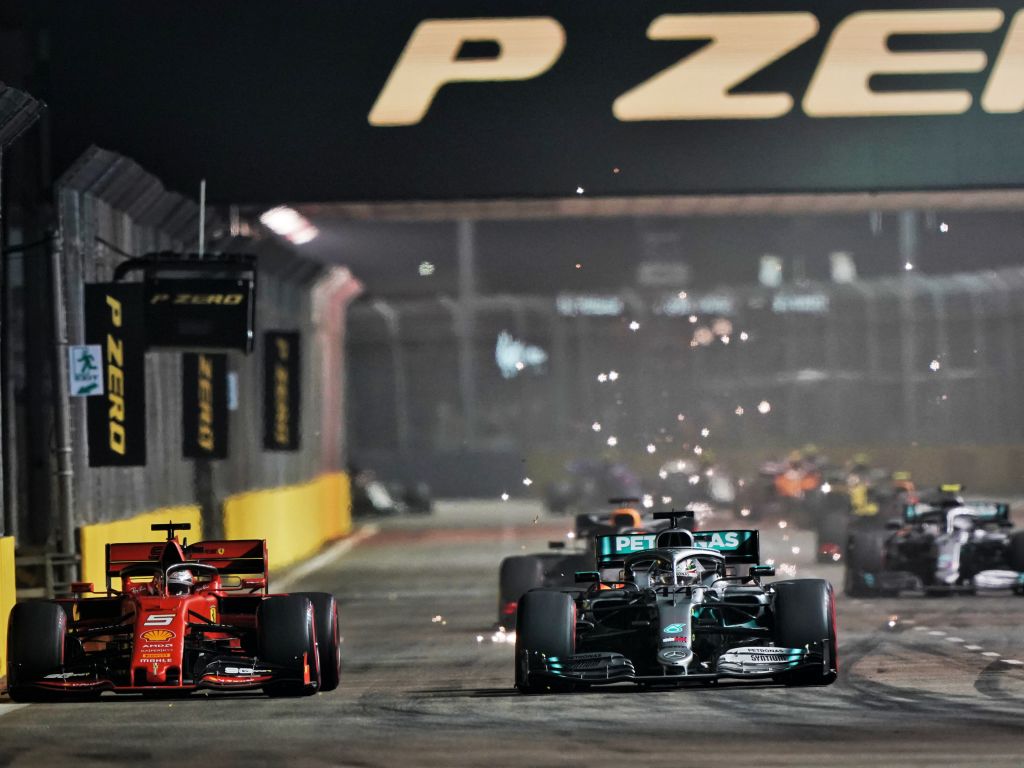 Red Bull principal Christian Horner believes that currently Mercedes are getting a "dose of our medicine" as they watch Ferrari dominate, powerless to stop them, but Red Bull have their own concerns heading into Sochi.
Max Verstappen may have finished P3 in Singapore, but he was never in the conversation for victory, while in qualifying he also failed to get near the times being pumped in by Leclerc, Hamilton and Vettel.
Considering the way that the team had targeted the Singapore GP as a venue where they could shine, the end result was very concerning. "Not good enough" as Verstappen put it, so now we wait to see what they can offer around the 3.634 mile Sochi Autodrom, because Red Bull have to do something to show they are still a threat in 2019.
Behind this battle Renault and McLaren continue to rage away with theirs.
Lando Norris finally got the points he deserved for a solid drive with P7, but the remaining three parts of this equation had a more chaotic Singapore GP.
Norris' McLaren team-mate Carlos Sainz made contact with Nico Hulkenberg on the first lap, with Sainz unable to make it back into the points due to the damage, while Daniel Ricciardo went on a rampage through the grid after being DQ'd from qualifying and sent to the back, unfairly if you ask him.
Ricciardo was also in the wars after contact with Antonio Giovinazzi condemned him to a P14 finish, so the result of all that was McLaren increased their lead over Renault in the Constructors' Championship to 22 points. We can't wait to see the next round of this battle in Russia.
Oops #SingaporeGP #f1 #racing #crash pic.twitter.com/qoyvGbtrhO

— Rich Energy (@rich_energy) September 22, 2019
Someone who needs to stay away from battles is Romain Grosjean. He secured a new deal with Haas until 2020…and celebrated by sending George Russell into the wall in Singapore.
There was no further action from the stewards, so technically Grosjean can't be blamed, but that wasn't stopping Russell. Either way what Haas really need in 2019 is a solid race weekend and a haul of points. 16th time lucky?
Kimi Raikkonen is another driver who needs points in what is a rough patch for the Finn. P16, P15, DNF. Those are the former World Champion's results over the last three rounds, and though the Turn 1 clash with Daniil Kvyat was to blame for his Singapore retirement, Raikkonen hasn't been on form at all lately.
All the talk has been about his team-mate Antonio Giovinazzi and whether Alfa Romeo will pull the plug on him to secure Hulkenberg's services for 2020, but the Italian has now scored points in his last two races and is looking their most reliable option.
Pierre Gasly is settling back in nicely at Toro Rosso and will target another strong display at the Russian GP, while SportPesa Racing Point have the task of getting themselves into the points again after an off weekend.
Down at Williams, Kubica needs to work on a better solution to beating Russell than relying on Grosjean to crash into him.
The Polish driver has been linked to DTM and a simulator role at Haas, but hasn't totally closed the door on remaining in Formula 1 for 2020.
Though it's safe to say that he will need a much better performance in Russia, and for the rest of this season for that matter, if he is to secure a drive next year.
Jamie Woodhouse
Follow us on Twitter @Planet_F1 and like our Facebook page.