Ferrari will go into their home race at Monza full of confidence. Mercedes meanwhile are by their own admission on the back foot.
It was a weekend of domination in Spa for Charles Leclerc who claimed his first win in Formula 1 and Ferrari's first since October 2018 – considering the tragic circumstances which surrounded the race – there was really only one winner that would have felt right, that being Leclerc.
Now that the 21-year-old has won a race after coming so close before in Bahrain and Austria, he will have his sights firmly set on back-to-back wins as we head for the high-speed Monza circuit where Ferrari are expected to thrive again.
But perhaps there is nobody under greater pressure right now at the Scuderia than Sebastian Vettel. The four-time World Champion was dominated by his younger team-mate in Belgium, forcing him to settle for playing the team game – so much so that Nico Rosberg believed that Leclerc made his Ferrari partner look "like a Barrichello".
We have seen this before with Vettel at Red Bull when Daniel Ricciardo came in and chiseled away that number one status, but the problem for Vettel is this time there is no clear escape route, so he's going to have to stay and fight it out.
But let's be honest, the world of Formula 1 is 'what have you done for me lately?' Get the win in Monza in front of the Tifosi and Vettel will be in the good books again. He surely can't do any worse than he managed here last season, right?
While Ferrari principal Mattia Binotto said, "I don't think my first victory as team principal really counts", he will no doubt feel a huge weight off his shoulders with the pressure and questions that were starting to mount, but it seems for now that the pressure has relocated to the Mercedes camp.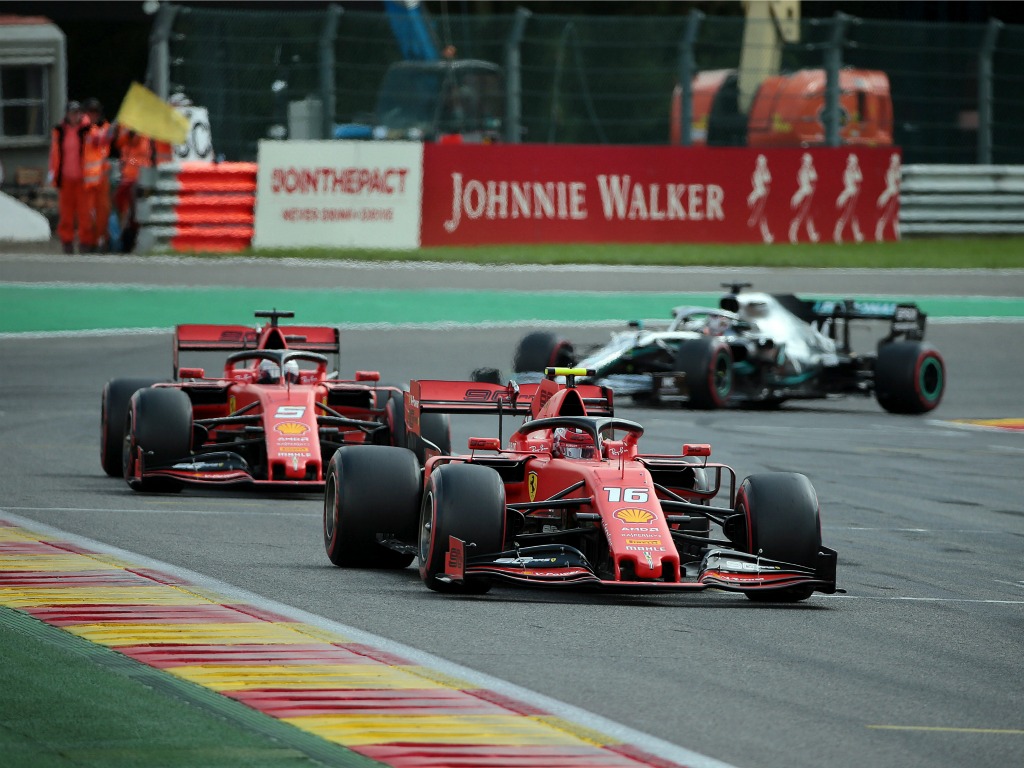 The Silver Arrows have won all five races at Monza during the turbo-hybrid era, so for them to be going into this race with little confidence is quite surprising.
Hamilton painted a rather bleak picture to the media, saying: "It's all straights, so Ferrari… it's going to be a happy weekend for Ferrari, most likely in that respect.
"I mean, this weekend [Belgium], I think just in qualifying we're losing over a second a lap.
"So, there's not much me and Valtteri can do in that instance and there's not a lot of corners there to catch that up.
"It'll be interesting.
"In the next few days we've got to make some drastic improvements to our straight speed, somehow.
"I don't know if that's possible – but if anyone can do it, it's our team.
"We'll do our best – but position is also everything."
Ferrari are believed to have something around a 20 brake horsepower advantage over their rivals, and as Hamilton explained, Monza is all about power.
But, Hamilton also showed in Spa that the W10 is far more competitive in race trim when Ferrari can't put those extra horses to proper use, and this is where the reigning World Champion needs to strike to re-establish dominance.
As for team-mate Valtteri Bottas, hopefully the Italian GP doesn't turn into another "Sunday drive" for him.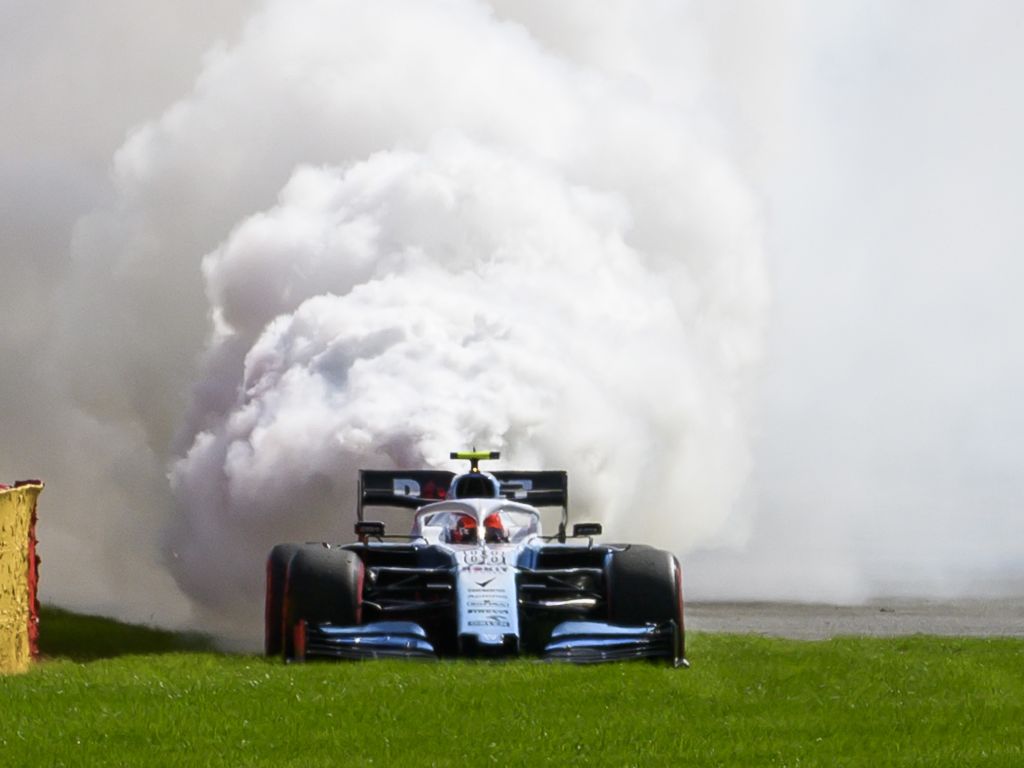 Mercedes did of course introduce their latest engine upgrade for Spa, but it's safe to say that proved a flop after Sergio Perez and Robert Kubica suffered worrying failures.
It only added to what is already a tricky period of the season for the German manufacturer, two races back-to-back which expose their weaknesses, and then after Italy Formula 1 heads for the Singapore GP where Red Bull expect to be strong.
The Austrian outfit had a tough time of things in Spa as expected – the Honda PU isn't quite up to that of Ferrari and Mercedes just yet, so around circuits like Spa and Monza that really leaves you with no chance.
Alex Albon made his Red Bull debut and was greeted with a demotion to the back after taking the new Spec 4 power unit, but produced a solid drive to recover to P5 at the chequered flag.
Albon and Max Verstappen were reportedly back at the Spec 2 engine for qualifying and the race in Spa, but Verstappen will take the Spec 4 at Monza to get his engine penalties out of the way in time for Singapore.
Italy therefore will be a weekend of damage limitations for the Dutchman as he looks to keep the points-scoring deficit between him, Bottas and Hamilton to a minimum before he can give it a proper go in Singapore.
As for Albon if he keeps things clean then he should start where he actually qualifies. Red Bull were pleased with what they saw from the Thai-British driver in his first race following the call-up from Toro Rosso, so it will be interesting to see what he can accomplish on a level playing field in Italy.
McLaren are working hard to make gains on the top three, but their reliability woes in Spa proved a huge setback, woes for which they solely blame on Renault.
P5 all the way for Lando Norris…until this happened on the final lap 😩 #BelgianGP 🇧🇪 #F1 pic.twitter.com/BRDs4xuQWv

— Planet F1 (@Planet_F1) September 2, 2019
Despite the MCL34 not looking particularly quick all weekend, Lando Norris was set to finish a career-best P5 before his engine packed in on the final lap of the race.
Carlos Sainz's problems with the Renault power unit began on the formation lap and, after failing to get away off the grid once the lights went out, promptly retired soon after.
Norris was ultimately classified P11, just outside the points for a further slap in the face, and McLaren are rightly frustrated after an unexpected afternoon of heavy points scoring went up in smoke.
Renault got both cars into Q3 at the Belgian GP, but the race didn't go quite as smoothly – Nico Hulkenberg did manage to finish P8, but Daniel Ricciardo slipped all the way down to P14 after damaging the R.S.19 on the opening lap.
However, if Renault's issues seem bad, then spare a thought for Haas.
As Late Braking put it, Kevin Magnussen was little more than a moving chicane which others needed to overcome, while Romain Grosjean sounded a broken man on team radio who had simply given up.
Will Monza be any different? Probably not as sinking like a stone on race days has been Haas' thing in 2019.
SportPesa Racing Point have stated their intentions to start moving in the other direction and Perez's serious pace in practice ahead of the Belgian GP really made people sit up.
As it turned out, different wing specs were giving him an unrealistic boost, but P6 in the race was a solid achievement, even if he did have to endure a stewards inquiry for his last-lap battle with Albon.
Norris' demise helped promote Stroll to P10, giving Racing Point their second double-points finish in Formula 1 – so far their aim to fight for points at every remaining race in 2019 is going to plan, so we wait to see if Monza follows suit or sticks a spanner in the works.
Toro Rosso will have been pleased with their work in Spa after Daniil Kvyat finished an impressive P7, while Pierre Gasly looked more like his old self, finishing P9 and remaining largely competitive against his team-mate in his first race back with the team.
Like Ferrari, the Italian GP is also a home race for Toro Rosso, so maybe we will see a 2008 repeat eleven years later? It's very unlikely, but Formula 1 hasn't been short of surprises in 2019.
For Alfa Romeo, simply move on. Kimi Raikkonen was hit by Verstappen on the opening lap in Spa and claimed "after that it was almost pointless to be out there", while Antonio Giovinazzi retired in Q1 and then crashed out of the race on the final lap in a points scoring position.
George Russell continued to show signs of progress for Williams and can only aim to do the same at the Italian GP.
Robert Kubica is sadly getting left behind and must do better if he wants a drive for 2020.
Follow us on Twitter @Planet_F1 and like our Facebook page.