It turns out that there were 20 drivers taking part in the Canadian Grand Prix, not just two, who knew? The driver ratings are in from Montreal.
Our friends at Late Braking have delivered their verdicts, starting with a certain multiple World Championship winning duo.
There were plenty of other eye-catching performances too.
Lewis Hamilton – A lot will be said of the controversy in deciding the winner of the Canadian GP, and understandably so, but let's focus here on performance and performance alone. It was wonderful to see two of the greatest of all-time scrap it out for the win and Hamilton did a brilliant job of applying pressure throughout.
A cat and mouse duel provided thrilling entertainment and the pace that the top two demonstrated compared to their rivals was breathtaking. Hamilton was on the absolute limit and was in a perfect position to capitalise on the penalty given to Vettel. 9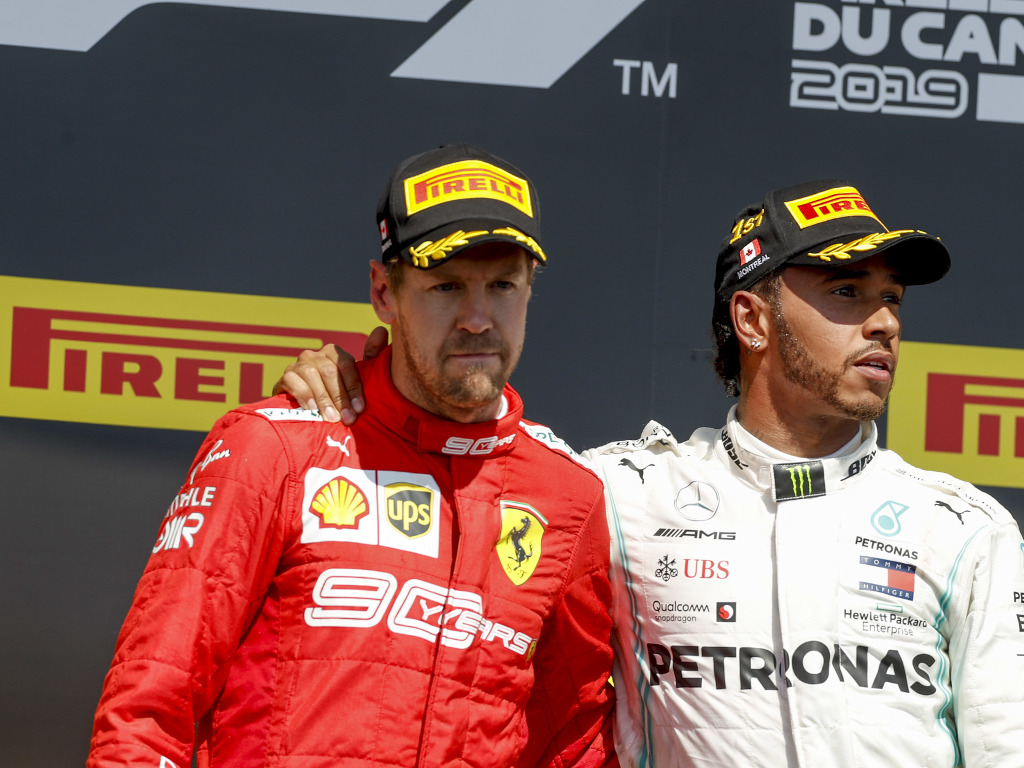 Sebastian Vettel – Reiterating the previous point, taking any opinion about the penalty out of the equation, Vettel delivered a sensational performance and must be commended for his resolute defending against Hamilton. Times have been tricky for anyone not in a Silver Arrow this season but Vettel took it to the team with everything he had.
The only thing that stops it being a 10 was the off-track excursion that led to his penalty. Regardless of your feelings about his punishment, it's undeniable that it was an error from the four-time champ, but that was the only blemish in a beautifully driven race. 9
Charles Leclerc – With all the focus on the top two, Leclerc's race went under the radar but he delivered a solid performance for his second career podium. Staying out longer on his first stint, Leclerc reeled in the two drivers ahead of him in the dying laps of the race, and finished just a few seconds behind Hamilton.
Once again, the spotlight is on the strategists and whether they left him out too long. It's a tough one, but an understandable call. Safety Cars are fairly common around the streets of Montreal and giving Leclerc the chance to take advantage of one was far from the worst strategy we have seen them deployed. 8
Valtteri Bottas – As is often becoming the case, a driver that picks up the fastest lap point does not necessarily deserve praise for a blistering lap but instead is the beneficiary of pitting late in the race when in No Man's Land. This is the exact story with Bottas in Canada.
Unable to get past the Renault of Nico Hulkenberg, Bottas drove a relatively anonymous race and ultimately missed out on his fifth straight Canadian podium. This was one to forget for the Finn and it's 23 points dropped to Hamilton in the last two races. 6
Max Verstappen – With Verstappen's starting position compromised after Magnussen's qualifying calamity, it was always a question of what progress Verstappen could make, rather than if he could challenge for the win. As it turned out, P5 was about as good as he could have hoped for.
A free choice of starting tyre led Verstappen to go long in the first stint and it largely worked as he swept his way past the early-stopping Renault drivers in the second half of the race. I'm sure in the long career that Verstappen should have, this one won't stand out as a highlight but it was another step in the direction of a more mature, more complete Max Verstappen. 7
Daniel Ricciardo – For the first time in yellow, the fans were treated to the real Daniel Ricciardo with a spirited effort to claim P6. A stunning qualifying lap was backed up by some great battling in the race, with Bottas unable to force his way past Ricciardo, at least initially.
The Renault seemed much punchier this weekend and gave Ricciardo the tools to show why he is a multiple time race winner. Now we look ahead to see if this was a one-off for the team, or whether this could be the start of a trend. 9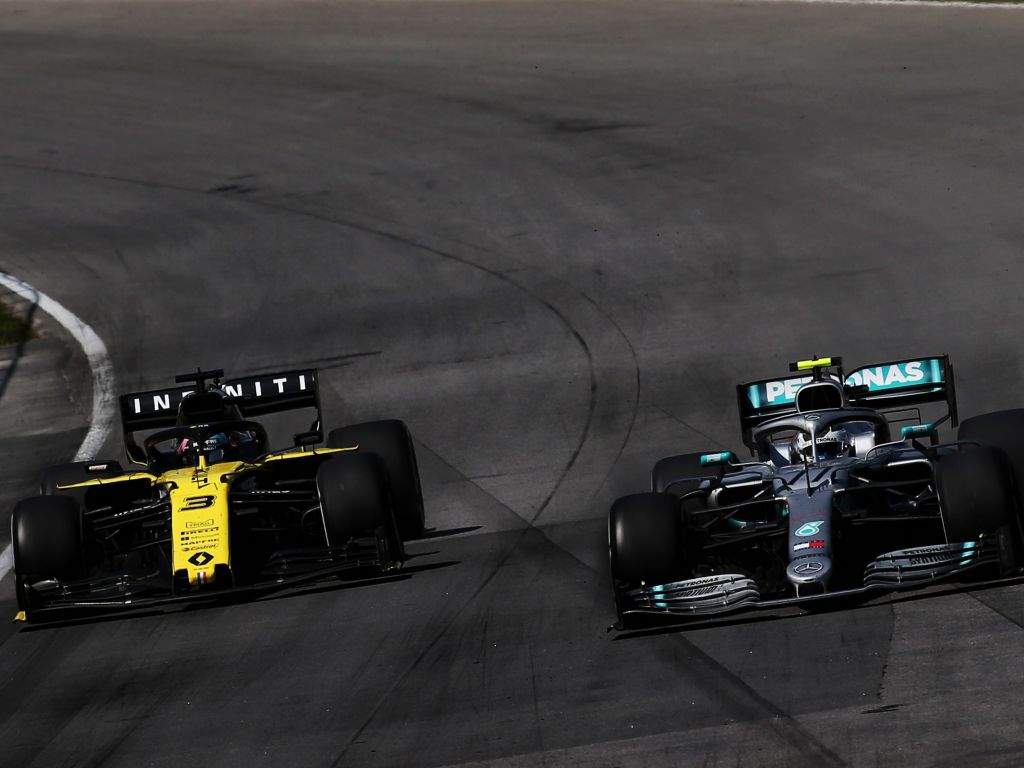 Nico Hulkenberg – Ricciardo will walk away from the weekend with all of the plaudits, but don't forget about the stellar performance of Nico Hulkenberg who finished just four tenths behind his teammate.
Suffering from gearbox issues mid-way through the race, it seemed as if Hulkenberg was on the cusp of some more bad luck but instead he caught up to Ricciardo and had to be instructed to stay behind. Regardless, this was a strong showing and 6 well-earned points. 8
Pierre Gasly – Despite being given a golden opportunity to defeat his team-mate during the race, Gasly was once again unable to do so and comes away from the weekend with just four points.
Starting the race P5, it appeared as if there was a reasonable chance he could work his way up to decent points but being stuck behind Lance Stroll was not on the agenda and his inability to get past cost him dear. 5
Lance Stroll – Starting P17, I doubt many gave Stroll a fighting chance of picking up points but he proved the doubters wrong with a flawless display. Starting on the hard tyres was an inspired decision and he showed impressive pace on worn rubber towards the end of his first stint. The hard work paid off as he overtook Sainz for an eventual P9. 9
Daniil Kvyat – A year away from F1 seems to have done Kvyat the world of good as his revival continued with another well-earned point. He was put in a position where he needed to make a late overtake and he did so in clinical fashion. 8
Very disappointed. A tear-off from another driver changed our race. We had to pit in Lap 3 to remove it from the brakes and 67 laps on the same set of tyres was too much. Impossible to hold on to the points in the end. On to the next GP! #carlo55ainz #CanadianGP pic.twitter.com/effmgHCImE

— Carlos Sainz (@Carlossainz55) June 9, 2019
Carlos Sainz – An early issue forced Sainz to pit very early in the race, thus making his stint on the hard tyres 66 laps, the longest stint of the race. Whilst Sainz battled well, it was ultimately for nothing as his tyres could not hold on long enough to nick a point or two. 7
Sergio Perez – Perhaps the most fateful moment of Perez's race happened before a lap had even been done as he opted for the medium tyres as his team-mate went for the hards. It was a decision he would come back to regret as he spent his entire race on the cusp of points, but unable to make any passes to claim any. 6
Antonio Giovinazzi – Another tough race for Giovinazzi who remains scoreless for the season. At least he can walk away from this weekend knowing that his car was incapable of scoring and he beat Kimi Raikkonen in both qualifying and the race. A spin didn't help his race. 6
Romain Grosjean – A third of the way through the season and once again Haas are proving ridiculously inconsistent. Here they struggled massively and Grosjean was actually the better Haas in P14. Following the same tyre strategy as the leaders, Grosjean lacked pace throughout and no points was the result. 5
Kimi: "Not an easy weekend, not an easy race, as we didn't have the speed to fight for position. We have work to do and we also will get new parts and this should help us to get back into the fight for points." 🇫🇮#CanadianGP pic.twitter.com/lnlIryFPjI

— Alfa Romeo Racing (@alfaromeoracing) June 9, 2019
Kimi Raikkonen – Not one to remember for the Iceman who never troubled the points-scorers after a dismal Q1 exit on Saturday. A very early pit stop derailed proceedings even further and he decided to put on some soft tyres at the end of the race. Did he do that because he was bored? It seems likely. 5
George Russell – 7 out of 7 in qualifying, 7 out of 7 in races. It's hard to ask much more than Russell than to beat his teammate which he did once again in convincing fashion. The added bonus this time round is that he also beat Magnussen who stopped once just like Russell did. 7
Kevin Magnussen – His radio rant was the most notable thing to happen to him in the race and that pretty much says it all. A pit lane start after his final corner error on Saturday was always going to make life difficult and so it proved to be and then some. 4
Robert Kubica – It's strange to think that Kubica won this race just over a decade ago, fast-forward to now and it's an entirely different story with Kubica finishing 18th and last of those running. 3 laps down and nearly a minute behind Russell is not a great look and, with Nicholas Latifi looking over his shoulder, there's a possibility the dream F1 comeback might not last much longer. 4
Did not finish
Alex Albon – A race that was decided on the first corner, Albon was in an unavoidable spot and suffered front wing damage that caused him to pit. From there, it was a case of salvaging anything he could but too many finished the race for him to be a factor. A line was drawn under his day after he retired in the pits a few laps from the end. 6
I had a problem with overheating at the back of the car and it lead to this. It's annoying because up until then it'd been a good race. These things happen I guess 🖖🏼 #CanadianGP pic.twitter.com/zmkVg8CUGY

— Lando Norris (@LandoNorris) June 9, 2019
Lando Norris – Not much to say on Norris who suffered a very strange issue early in the race. No doubt he would have been hoping his first Canadian Grand Prix lasted a little bit longer than it did. N/A
The Canadian Grand Prix driver ratings are courtesy of the good folks at Late Braking. You can check them out in the following places:
Subscribe to Late Braking on YouTube
Follow Late Braking on Twitter