Why 2021 will make or break Sainz's future title chances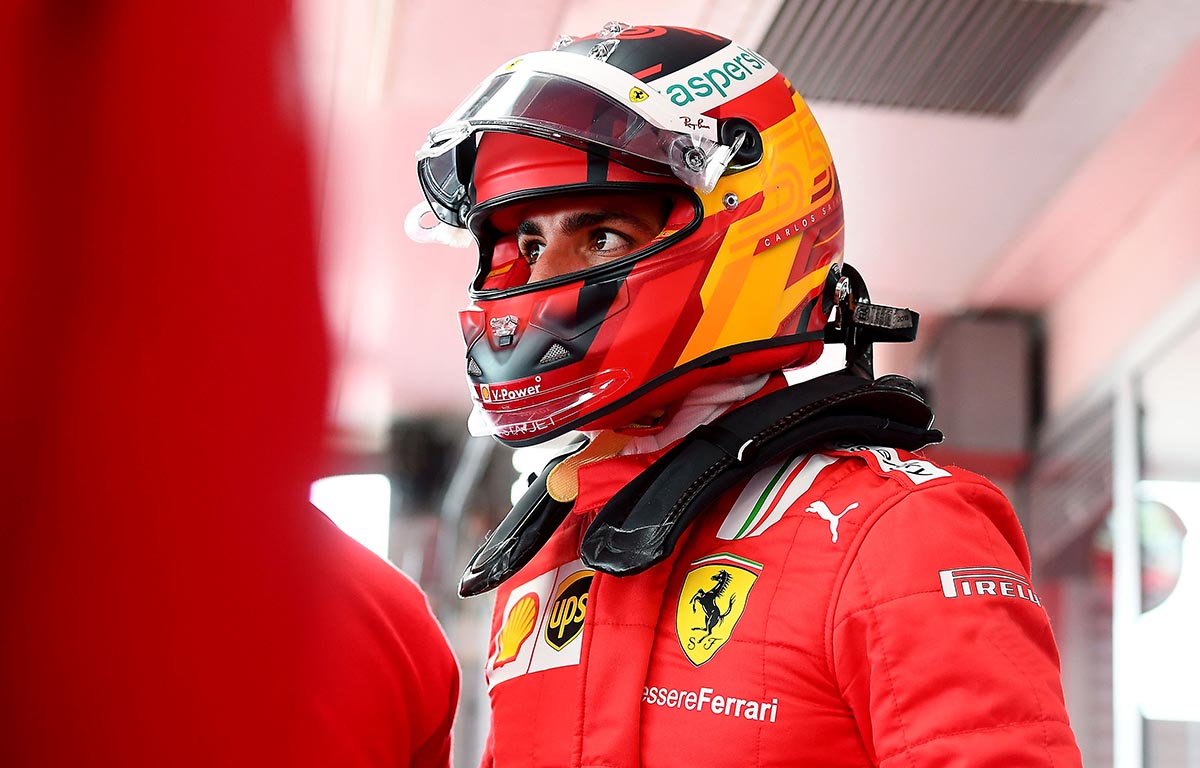 Carlos Sainz is highly unlikely to win any titles in his first year with Ferrari but if he wants to do so in the future, he needs a good season.
Expectations heading into a new campaign have rarely been lower for the Italian team following a disastrous 2020 that saw them finish down in P6 in the Constructors' World Championship.
While that may mean there is less pressure on Sainz to perform, how he does could well determine whether he is in a position to fight for titles once Ferrari return to winning ways.
Hi Carlos 👋
Hi Charles 👋

Ferrari's 2021 driver line-up in their new race gear #F1 pic.twitter.com/dryS1JStW6

— Planet F1 (@Planet_F1) February 26, 2021
As soon as it was announced he was replacing Sebastian Vettel, many were certain Sainz was joining to ultimately play second fiddle to Charles Leclerc and it is easy to see why.
Ferrari are renowned for having a lead driver and another to play wingman. It was the case with Michael Schumacher and Rubens Barrichello, Fernando Alonso and Felipe Massa, and Sebastian Vettel and Kimi Raikkonen. If the usual approach is adopted again, there is little question as to who the team would favour.
For one, being Ferrari through and through having come from their academy, Leclerc is the perfect poster boy for the team. Having one of their own succeed and ultimately bring the title back to Maranello is unquestionably something the company wants.
What's more, he is performing well enough to justify getting the full support of the team. Last season, he was on another level to Vettel and constantly got the most and then some out of a poor car. In terms of driving ability alone, he is right up there with Lewis Hamilton and Max Verstappen.
Quite simply, if Ferrari had a car to compete for titles now, Leclerc would be their number one man and Sainz the number two. However, they don't, and that gives the Spaniard a chance to prove himself.
With the team fighting in the midfield rather than at the top of the grid in 2021, the stakes will not be quite as high and they may well be less strict when it comes to team orders. While this is the case, Sainz needs to prove he is just as capable as his new team-mate.
Doing so will be tough given Leclerc already has two seasons under his belt with the team and one in a car hugely similar to this year's. But if he can, the rewards could be huge.
With new regulations on the horizon, there is a good chance he will find himself in a car good enough to fight for titles as soon as next year. A strong debut campaign would make the chances of the team allowing him to go for it himself rather than assist Leclerc's efforts much higher.
Should he fail to challenge the Monegasque in 2021, however, in the short term he would most likely be resigned to playing a supporting role, and in the long term his future with the team could come under threat.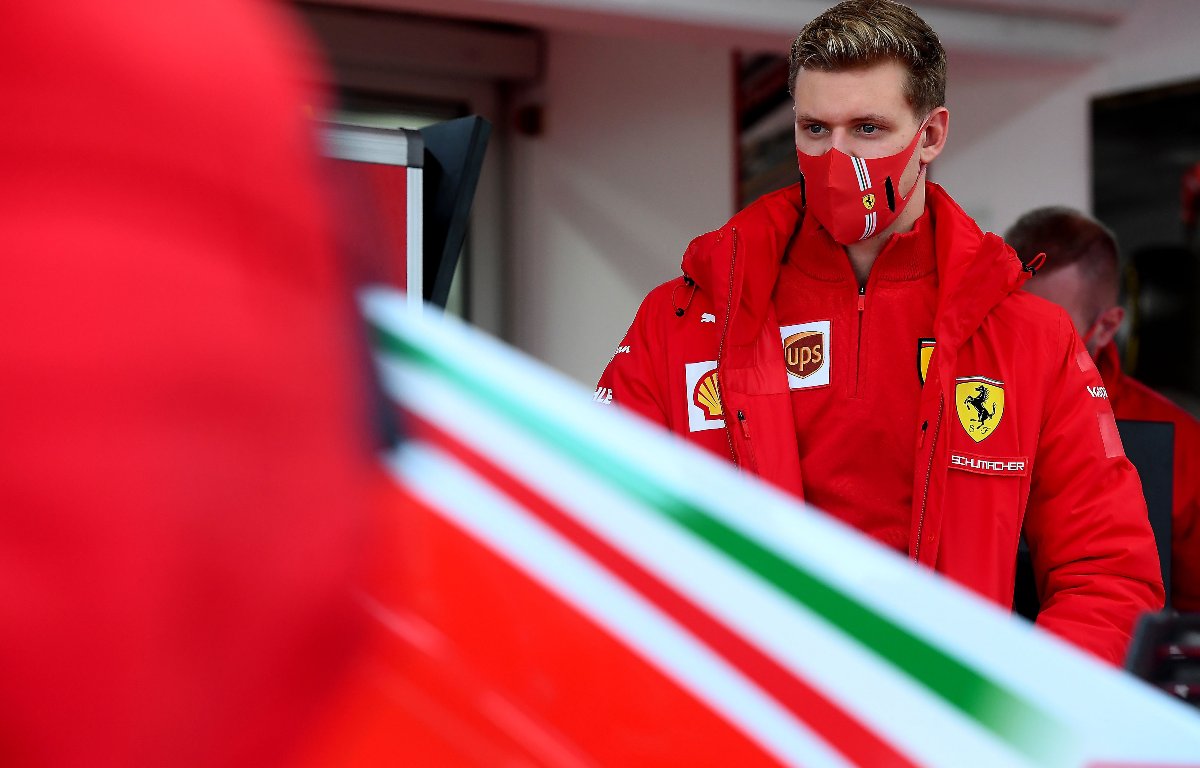 Team principal Mattia Binotto has made no effort to hide the fact they want to promote Mick Schumacher sooner rather than later.
"Mick is part of our FDA and the FDA programme is not there to develop drivers for F1, but it's there to develop drivers that one day may drive a Ferrari seat, a red car," he said.
"When you move from F2 and jump into F1, the very first year cannot be directly into a red car because that would be too much responsibility and not enough experience.
"So knowing we've got customer teams or partners on which we may count to continue developing our drivers in F1 is an important element."
There are indeed numerous benefits to giving Schumacher a seat at Ferrari. It would be another success story for the academy, would free up space for another junior driver to join the grid and having the Schumacher name back in red has its benefits.
Given all of this, if Schumacher does impress at Haas and Sainz is nothing more than a support act for Leclerc at Ferrari, it is hard to see why Binotto and co would not just have the German play that role instead once the 25-year-old Spaniard's contract expires at the end of 2022.
In matters outside of the car, Schumacher is the more appealing option for the team, so Sainz needs to show from the off that he has considerably more to offer inside it if he wants to remain with the Italian team for a long time.
Otherwise, he could find himself being dropped at the end of next year and struggle to secure a spot with another top team.
Ayayayayaaaayyyaaayaaa 😍🤪🤩

Yes, I'm excited. Are you? https://t.co/bnQiEQ88Sm

— Carlos Sainz (@Carlossainz55) February 12, 2021
In short, there is a huge amount resting on how Sainz does in his first season in red.
Taking the fight to Leclerc will end any thoughts the team may have of bringing Schumacher in – at least in the short to medium term – and stand him in good stead heading into the new era of the sport.
Failing to do so could well mean that, at best, he is a number two driver in the years to come and at worst, he loses his spot at a top team.
All in all,  it is not a bad situation for Sainz to be in. His future is in his own hands and if he performs as well as he has in recent years, he can make it a bright one.
Finley Crebolder
Follow us on Twitter @Planet_F1, like our Facebook page and join us on Instagram!