Sainz's strong 2021 campaign should worry Leclerc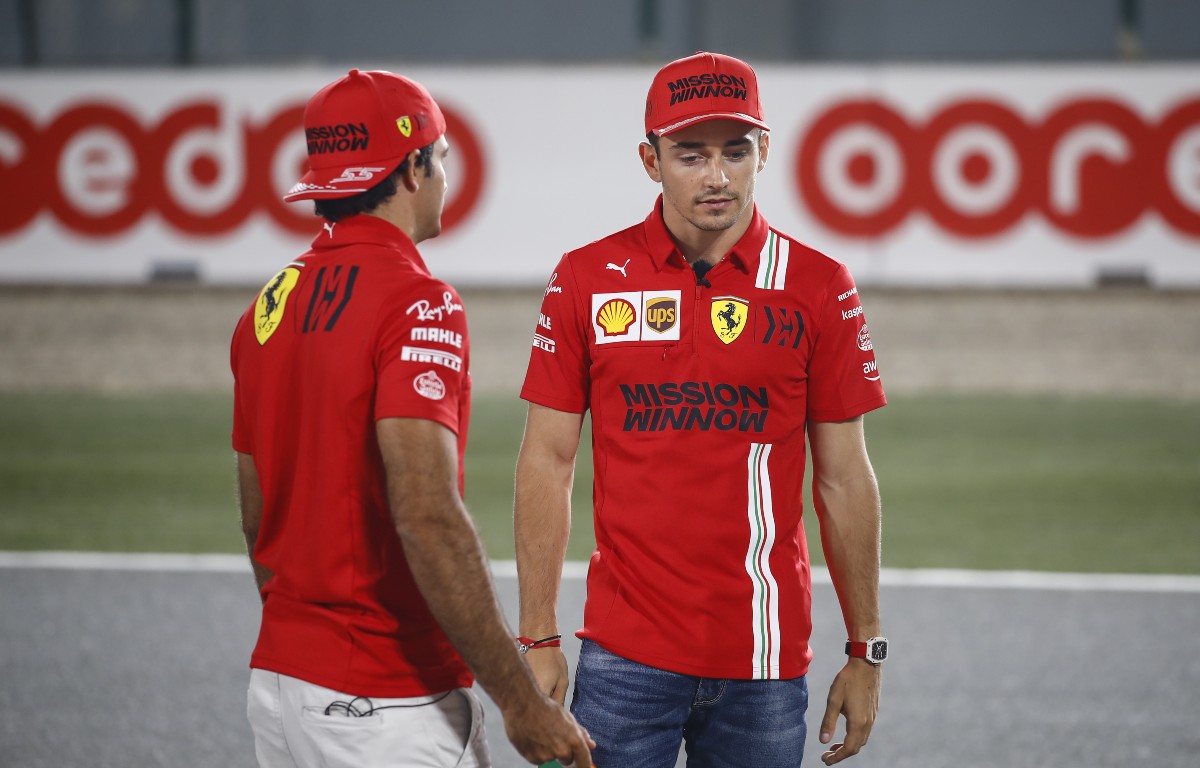 Carlos Sainz hit his stride to end his rookie Ferrari campaign as their standout driver, and Charles Leclerc should be worried.
For every driver that changed teams in the off-season, the adaptation process was always going to be difficult, considering that all 2020 competitors were effectively on rations when it came to time in the car, only one-and-a-half days each.
Sainz though was the quickest out of the block from that group of new driver-team pairings, making the podium in only his fifth race for Ferrari with P2 in Monaco.
That being said, it was not a smooth ride, and Sainz did suffer more than his fair share of heavy, unforced shunts, three in the space of four grands prix in fact as he whacked the barriers in Hungary, the Netherlands and Italy.
A work in progress for sure, but beyond these lapses, his race pace was consistently rather strong, helping him to four podiums across the season. In fact, he only failed to score points twice across a 22-race season, finishing P11 on both of those occasions.
Seeing out the campaign on a 15-race streak of points finishes, Sainz gladly accepted P5 as his final position in the Drivers' Championship, a very respectable haul of 164.5 points.
His P3 in Abu Dhabi to sign off felt fitting to Sainz, a podium "symbolic" of his form in the final third of the season as the mistakes dried up.
"I'm very happy to have had a positive beginning of the season that put me on the right foot to start the season," he told Sky Italia.
"And then that led me to have a nice growth as a driver here at Ferrari, to do a very strong last third of the season that allowed me to finish with a podium, a perfect race, and P5 in the championship, which is a good result that does not change my life. It's more symbolic."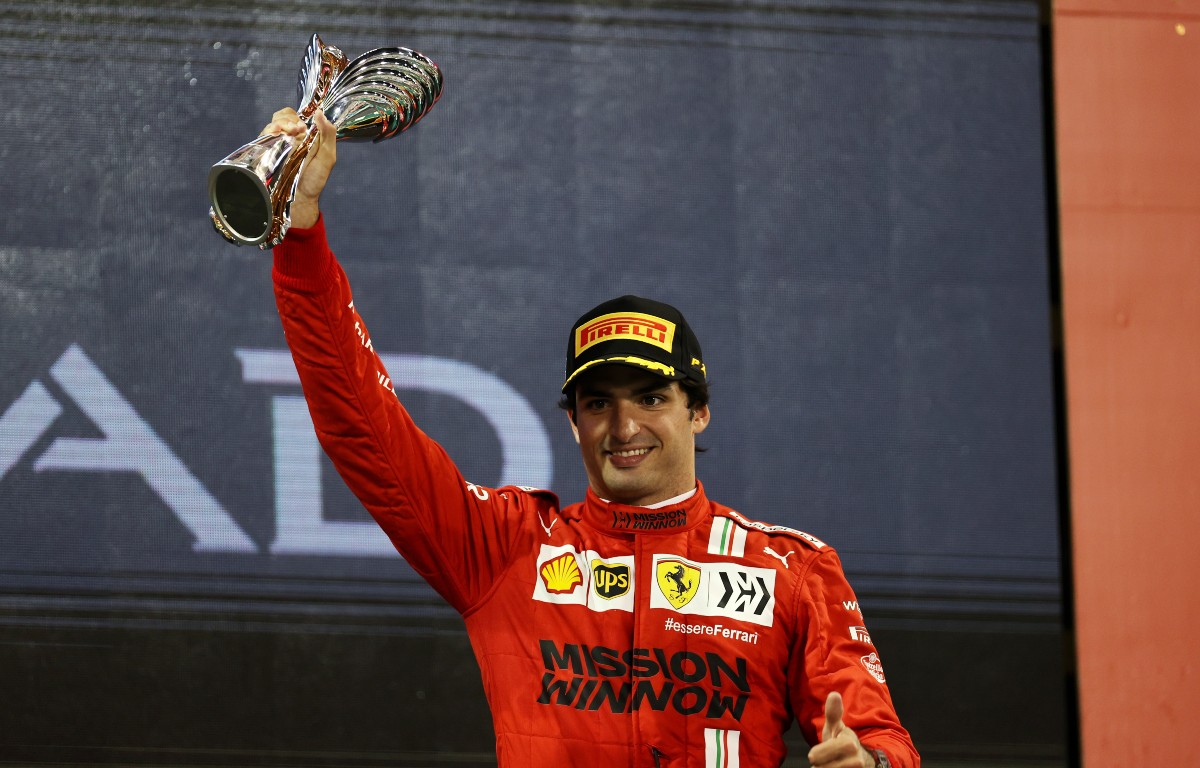 Now, you may ask 'why should Leclerc be worried?'
After all, he did win the qualifying battle against his team-mate 13-9, an area where Sainz knew he was lacking, in fact, he claimed that there is "nobody more talented than Charles on a dry lap in a Ferrari". To that point, the Monegasque driver did claim pole twice this season in Monaco and Azerbaijan.
Of course, the points are handed out on a Sunday, as the drivers love to say, and Leclerc did well in that department too – 159 points scored, and with a huge stroke of bad luck costing him the chance to lead the pack away at his home race, he arguably should have scored more.
So, again, why should Leclerc be worried?
Well, he should be worried because the 2021 season did not reflect Ferrari's blueprint for him.
Ferrari were always a team reluctant to back a younger driver, but Leclerc bucked the trend, working his way through the ranks to arrive in 2019 and quash Sebastian Vettel's status as lead Ferrari driver.
Beating him comprehensively the following season, that was all she wrote for Vettel, and Leclerc was now Ferrari's bright hope for their planned future resurgence.
Perhaps 'hope' is not quite a strong enough term, as team boss Mattia Binotto has literally said that Leclerc will be Ferrari's next World Champion.
"We have invested in him for the long term because we are fully convinced he will be the man to become the next World Champion," Binotto told GP Racing magazine.
So, with the emergence of Sainz as an equal, and this season his superior by the slightest of margins, Leclerc has a true obstacle to overcome if he wants to live up to Ferrari's daunting expectations.
The Ferrari atmosphere is like no other in Formula 1, success makes you legendary, but underperformance against their lofty standards can quickly turn the environment sour.
Ferrari plan to return to the championship fight next season, with the regulations changing drastically, but if that scenario does come to pass, can it be said with certainty that Leclerc would be the one to deliver Ferrari title glory for the first time since 2008? Not really.
Sainz has said that he will be ready if Ferrari have a title-contending challenger next season.
"If we are ready to fight for a championship, you saw that I am ready," he told Sky Italia in Abu Dhabi. And we do not doubt it for a second.
Sainz and Leclerc have established a calm relationship, respectful of each other's talents, but we all know by now what damage a title battle can do to a driver partnership.
This season proved that the smooth operator Sainz can perform at the highest level against one of Formula 1's star prospects in Leclerc, so now Ferrari's star student has a real challenge on his hands to snuff out this internal battle and deliver for Ferrari.
Overall positive Sunday for Ferrari
Carlos Sainz finished on the podium and Charles Leclerc in P10, so all in all a fairly good Sunday.