Both on and off the track, Carlos Sainz and Lando Norris proved to be one of F1's most entertaining pairings in their time as McLaren team-mates.
Intra-team relationships are a tricky business. If you are friends, you can lose the competitive edge and results will suffer. If you are enemies, teamwork can go out of the window and results will suffer.
Sainz and Norris proved, more than anyone, that it is possible to have the best of both worlds.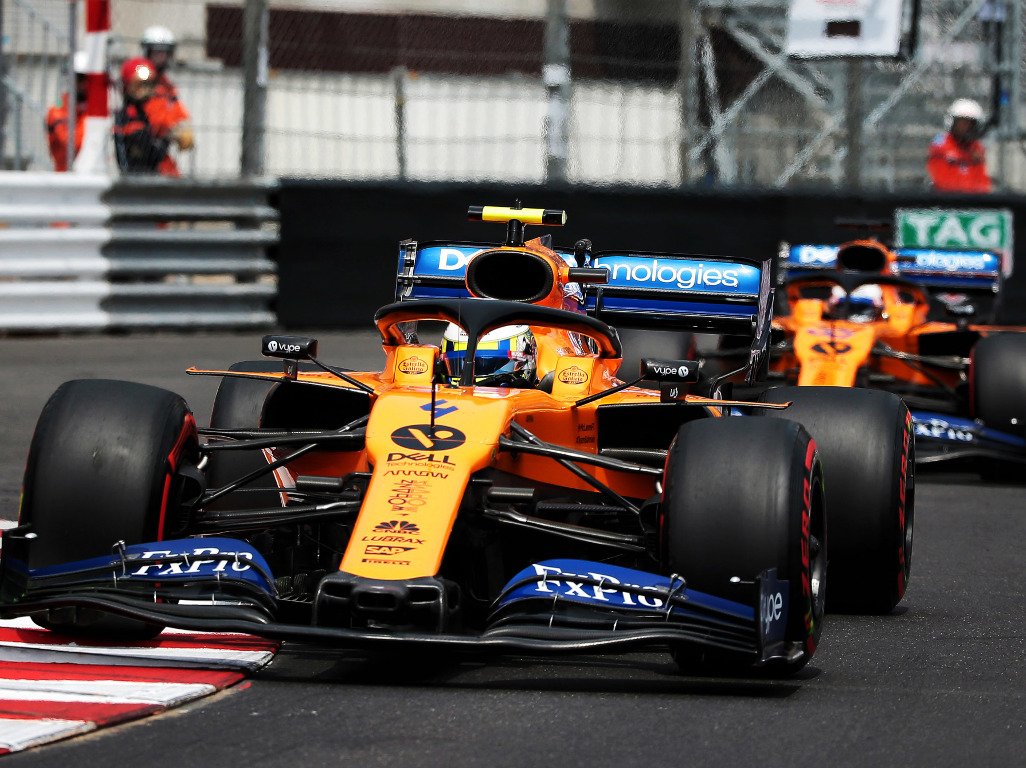 In their maiden year together, things could not have worked out much better.
Off-track, it was quickly clear that they got on like a house on fire, cracking up each other – and the rest of the F1 world – on multiple occasions.
They played board games, sang songs, had kitchen nightmares, took the p*ss out of each other and generally proved to be comedy gold time and time again, becoming the grid's most loved pair in the process.
This relationship was evident on-track too as, despite often being close together, the two never had any issues, racing cleanly and obeying team orders without complaint.
Most importantly, both enjoyed excellent seasons. Sainz scored his best ever points total, and more than any other midfield driver, while in the 15 races he finished, Norris did so in the points 11 times.
It was quite simply the perfect partnership. Outside of the car, they created a happy and harmonious atmosphere at McLaren, which was much needed after the Honda years, while inside the car they got the best possible results time after time, leading to the British team finishing the season as the best of the rest.
Things were going well, but surely it would not last. After all, with Sainz being the stronger of the two and Norris enduring his fair share of bad luck, they had not been close in the standings throughout the year. Once they were locked in a tight intra-team battle, most, including Norris himself, expected things to change.
"I know at some point in the future and this year, it will get more tense and more iffy," the Briton said before the start of the 2020 campaign.
"We will probably fall out a few times in terms of getting frustrated with one another, he holds me up…or I hold him up or something.
"You're going to have something like that, and someone will be annoyed about it and one of us will be unhappy. Yes, I think that's going to happen."
It did not, though.
¡VAMOS! @Carlossainz55 pic.twitter.com/jTSdSKtg6G

— Lando Norris (@LandoNorris) December 14, 2020
In their second year together, the two could not have had a much more intense battle on-track.
With Norris improving on Sundays and Sainz getting more bad luck this time around, the pair were neck and neck in the standings throughout 2020.
By the end of the season, they had one podium each and only five points separated them. Norris won the Saturday head-head 8-7, while Sainz prevailed on race days 7-6. They were quite comfortably the most evenly matched of any team-mates on the grid.
Contrary to what most expected though, being embroiled in such a tight fight did not bring an end to their friendship.
Each celebrated the other's podium like it was his own, and their bromance continued to take the world by storm, not least because of the constant hilarity they produced on the McLaren YouTube channel. Seriously, if you are ever feeling down, just head on over there and pick one out. The one in which they try Italian food is my personal favourite of 2020.
Perhaps because of such a healthy relationship, the two of them did not have a serious coming together once, and seldom hindered each other's races.
That proved crucial as, despite not having the third quickest car on the grid, McLaren finished the campaign in P3, thanks in large part to the fact both of their drivers had enjoyed a strong season, while Racing Point and Renault both had one fail to keep up with the other.
In fact, with that also being the case at Mercedes, Red Bull, Ferrari and AlphaTauri, out of all 10 teams on the grid a strong case could be made for the line-up at McLaren being the best performing of the season.
Evenly matched team-mates working so well together is rare. Doing so while also being able to call each other friends is even rarer.
The brilliance of the above video says it all.
Team line-ups chop and change in F1 and little is usually made of it. It's just a part of the sport.
With these two, however, huge efforts went into making a tribute of their time together at McLaren once it had come to an end, and well over a million people have watched it.
It's hard to remember a team-mate relationship having such an impact, and hard to see it happening again any time soon.
As Sainz said just before their last race together: "With Lando, it's special."
Who's chopping onions?
Finley Crebolder 
Follow us on Twitter @Planet_F1, like our Facebook page and join us on Instagram!