How Sainz has ripped up the rulebook at Ferrari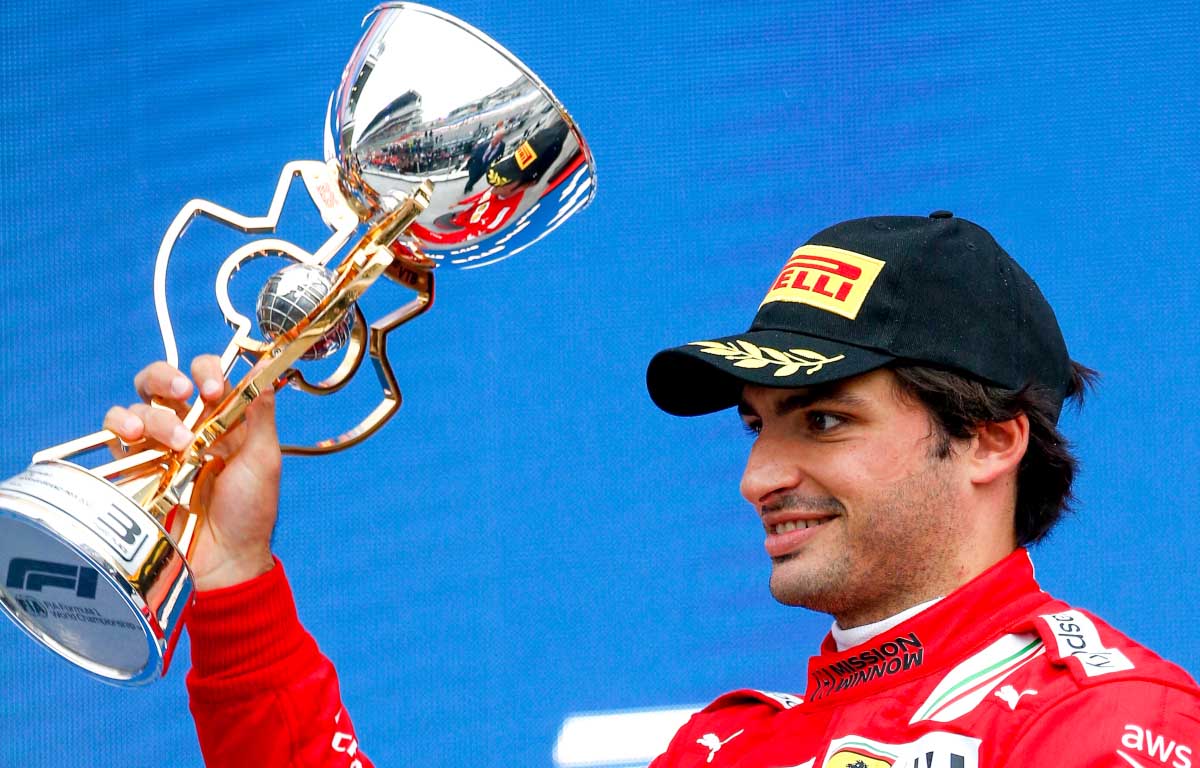 Carlos Sainz has been roundly regarded as the driver to adjust best to a new team this season, and he has done so at Ferrari without fear.
The pairing of the Spaniard alongside Charles Leclerc has formed Ferrari's youngest ever driver line-up, and the two have been working well together so far.
However, it's difficult to imagine many people predicting before the year started that Sainz would have out-scored the Monegasque at this stage of the season, with the Spaniard sitting 8.5 points clear of his team-mate at the time of writing.
With that in mind, here's how the 27-year-old has gone against the grain of those to make moves in 2021, and how he has defied expectations this season and shown his worth as a standout signing for Ferrari:
Not settling for No. 2 status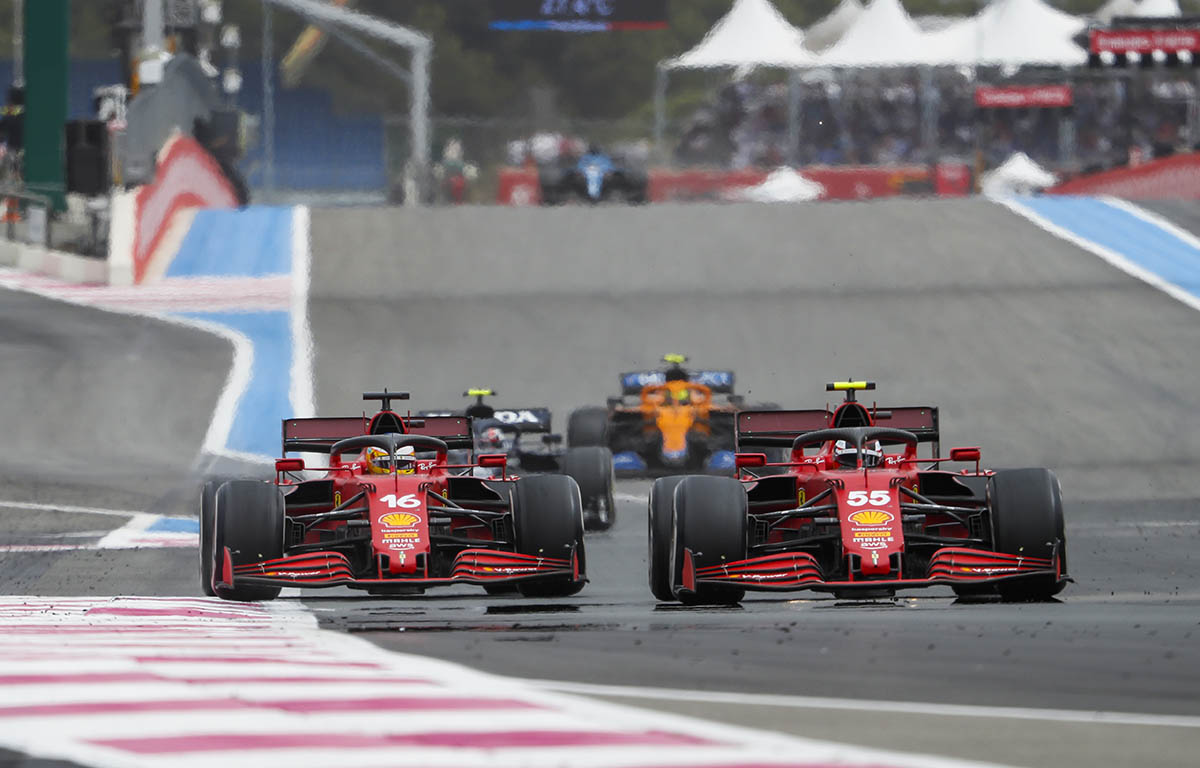 With Leclerc signed to a long-term deal with the Scuderia, many had expected Sainz to come into Ferrari to play a supporting role for his colleague – but this has not been the case so far.
Given Ferrari's previous strategy of having a clear first-choice driver in their team (Michael Schumacher, Fernando Alonso and Sebastian Vettel spring to mind in recent years), Sainz has shown himself to be at least very close to, or even on the same footing, as his team-mate on the other side of the garage.
The statistics do heavily favour Leclerc in certain aspects, though. As one of the best drivers on the grid over one lap, it's perhaps not surprising that he leads 11-4 in the qualifying head-to-head, up to the most recent race at Sochi.
Sainz has closed that gap to 9-6 in terms of finishing positions in races – but the Spaniard has made it count when he's made his way to the sharp end of the field, scoring three podiums to Leclerc's solitary P2 finish at Silverstone in 2021.
🔝 Execution!

🎥 @F1

–#carlossainz pic.twitter.com/TsBFC7FPE8

— Carlos Sainz (@Carlossainz55) September 27, 2021
Carlos Sainz's Ferrari merchandise is available via the official Formula 1 store
These substantial hauls have put the former McLaren man ahead of his prodigious team-mate in the Drivers' standings which, while the tale of the tape leans in the Monegasque's favour, Sainz has shown on multiple occasions that he can produce the goods when it matters.
This doesn't disqualify the Spaniard from having his issues discussed, though, after spinning out in Hungary, Zandvoort and Monza as he pushed his car. Likewise, there have been times where Leclerc has had much stronger weekends than his team-mate.
But this is not to underestimate how well Sainz has performed in his first season so far. He's had several top-three appearances to his name, he's led his first laps in Ferrari colours – he just needs to tick off getting pole position and a win on top of that. If he's given the machinery to compete in 2022, it's difficult to see any reasons why he won't be able to achieve those next steps.
Hitting the ground running at Ferrari
Making the switch to drive for the most famous brand in Formula 1 would undoubtedly be a tough proposition for anyone to start with, but Sainz's work ethic in the weeks after his arrival has proven that he dived head first into settling in with the team.
Not only that, he appears to have embraced everything that comes with being a Ferrari driver. Such is his dedication, the amount of time he was spending in Maranello getting used to his new surroundings prompted Ferrari to admit that they weren't quite sure how Sainz could fill his time initially, given that the team weren't used to seeing a driver at the factory so often.
Sainz was able to spend time testing privately at Fiorano, Ferrari's test track, and getting to know the staff members who would begin helping him on his way to success.
Given the initial struggles of Alonso, Vettel and, perhaps most prominently, Daniel Ricciardo to adjust to their new surroundings at the beginning of the season, Sainz has been the pick of the bunch in the way he has adapted to being a part of a new team and, given the previous success of the three drivers mentioned (93 race wins and six World Championships between them), that quality cannot be underestimated.
Standing strong under extra pressure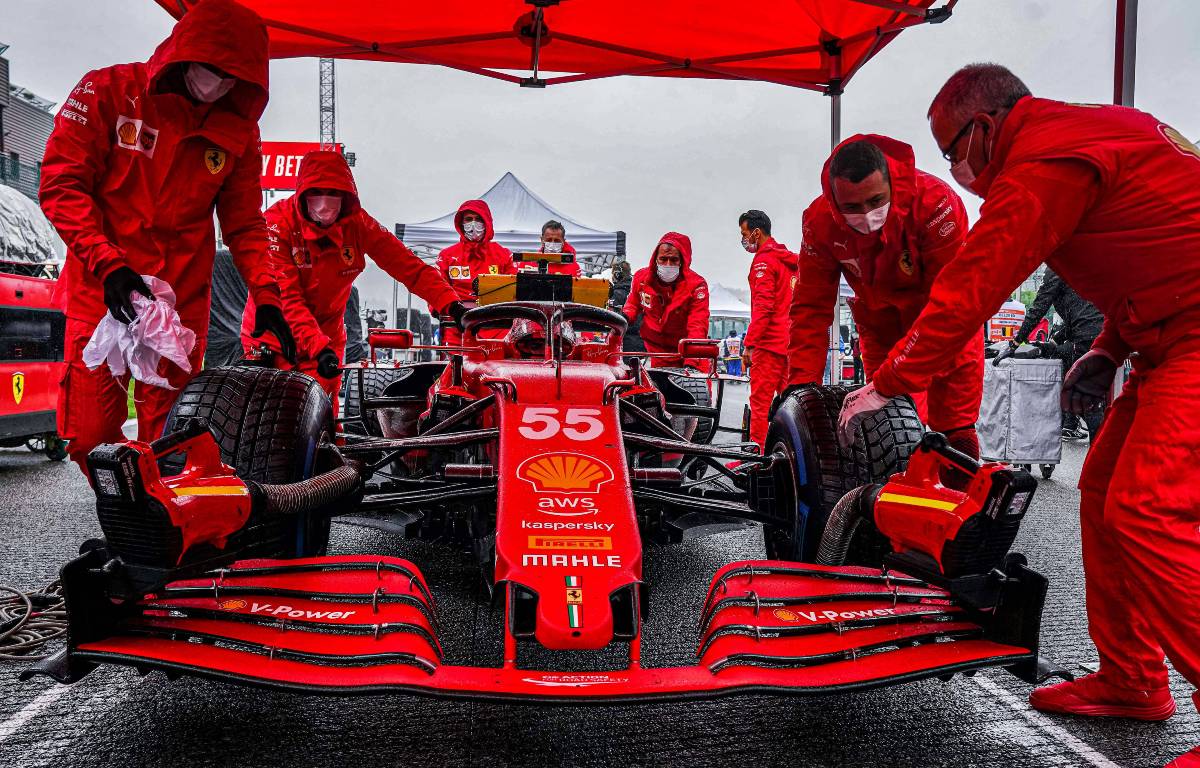 Driving for the oldest and most prestigious name in Formula 1 adds more pressure onto a driver's shoulders more than with any other team.
With a long and illustrious history and an entire nation of tifosi to appease – heightened even more when going on a title drought – you need to have a certain mentality to withstand what would come your way.
After a couple of squandered title opportunities, Christian Horner believes there's a "pressure-cooker" environment at the Scuderia and, after missing out in 2017 and 2018, the pressure would eventually become too much for four-time World Champion Vettel.
While Sainz is yet to put himself in that position, driving for a Ferrari in the upper end of the midfield battle as it stands, time will tell if he is able to sustain a high level of performance over the course of the season.
However, he would surely relish the opportunity to try and fight for the Prancing Horse's first Drivers' title since Kimi Raikkonen managed the feat in 2007.
With the way he has performed as a Ferrari driver so far, Sainz has shown himself to be an excellent acquisition for the Scuderia, and time will tell if he is able to keep taking the fight to Leclerc within the team, as well as consistently fight towards the front of the field.
At this moment, though, the signs are extremely encouraging for Formula 1's Smooth Operator.