How Leclerc usurped Vettel as Ferrari's future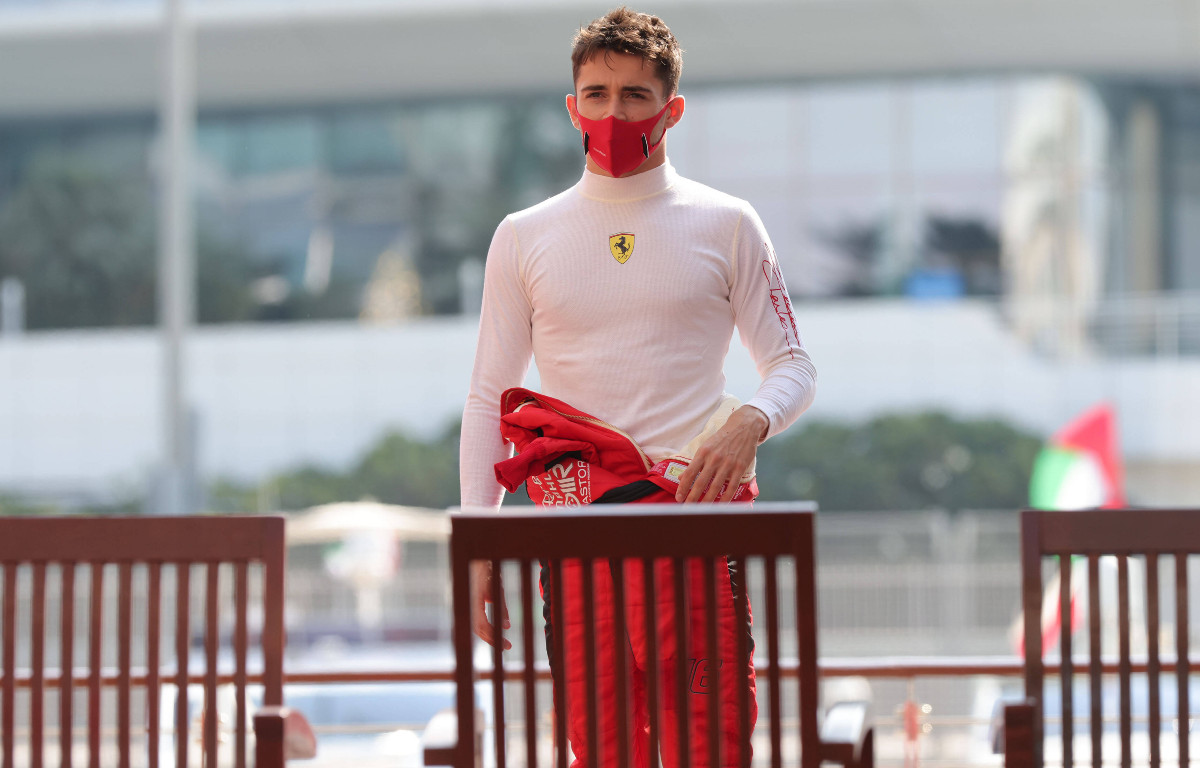 Sebastian Vettel was not the driver to take Ferrari to the future success they crave, but Charles Leclerc certainly is.
Although the third most successful driver in Ferrari history, Vettel had been struggling to live up to expectations arguably ever since that infamous crash at the 2018 German Grand Prix, and before the 2020 campaign kicked off Ferrari had already determined Vettel was not their best bet for success in the years to come.
As ex-Ferrari star Fernando Alonso put it when speaking to Italy's RaiSport: "After five years, it became clear Seb couldn't be the saviour, that Leclerc has more potential."
Certainly Leclerc has the potential to lead Ferrari back to the top. After all, he was the one who made a four-time World Champion in Vettel a disposable asset for his team. Not bad for an academy graduate!
But more so than potential, Leclerc has already turned it into proven ability.
With Leclerc's arrival came a new approach from Ferrari. A team that in the past had always gone with experience, the Scuderia broke their own trend by promoting their homegrown talent Leclerc into the red car for 2019 following a single campaign in Formula 1 with Sauber.
But his role at that time was not to be the star of the Ferrari show. Instead, Leclerc was to sit under the learning tree and support a Vettel title challenge.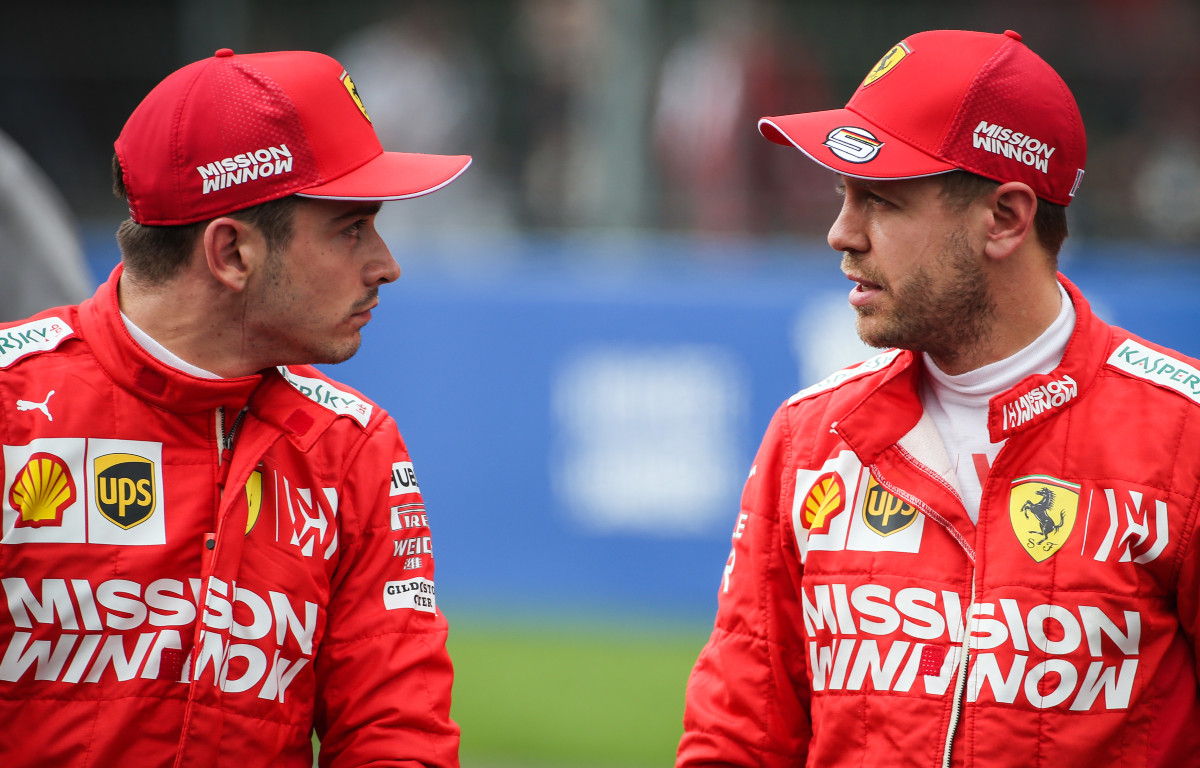 "If there are particular situations our priority will be Sebastian," said team principal Mattia Binotto at the launch of Ferrari's 2019 challenger.
"I think it's normal, especially early in the season. He is the guide with which we aim for the Championship.
"Sebastian has little to prove, he is a very experienced driver, he won Championships, he knows what is necessary to win."
That may have been the script but Leclerc did not follow it. Already in Bahrain he showed race-winning pace, with a cylinder failure causing him to miss out on going from pole to victory.
What that weekend did do though was cast doubt over Ferrari's driver policy just two rounds into the season.
"Certainly as a team we need to give priority to the team and try to maximise the team's points at the end of the race," said Binotto in China two weeks later.
"As I said at the start of the season, if there is any 50-50 situation where we need to take a decision, that advantage will be given to Sebastian simply because Sebastian has got the most experience in the team, in F1.
"He won four Championships and certainly for us he is the driver who has got the most probability to challenge for the title.
"If, something we agreed with both drivers, in a few races' time things may change for whatever reason, bad luck or whatever could be the situation, we may change our position on that."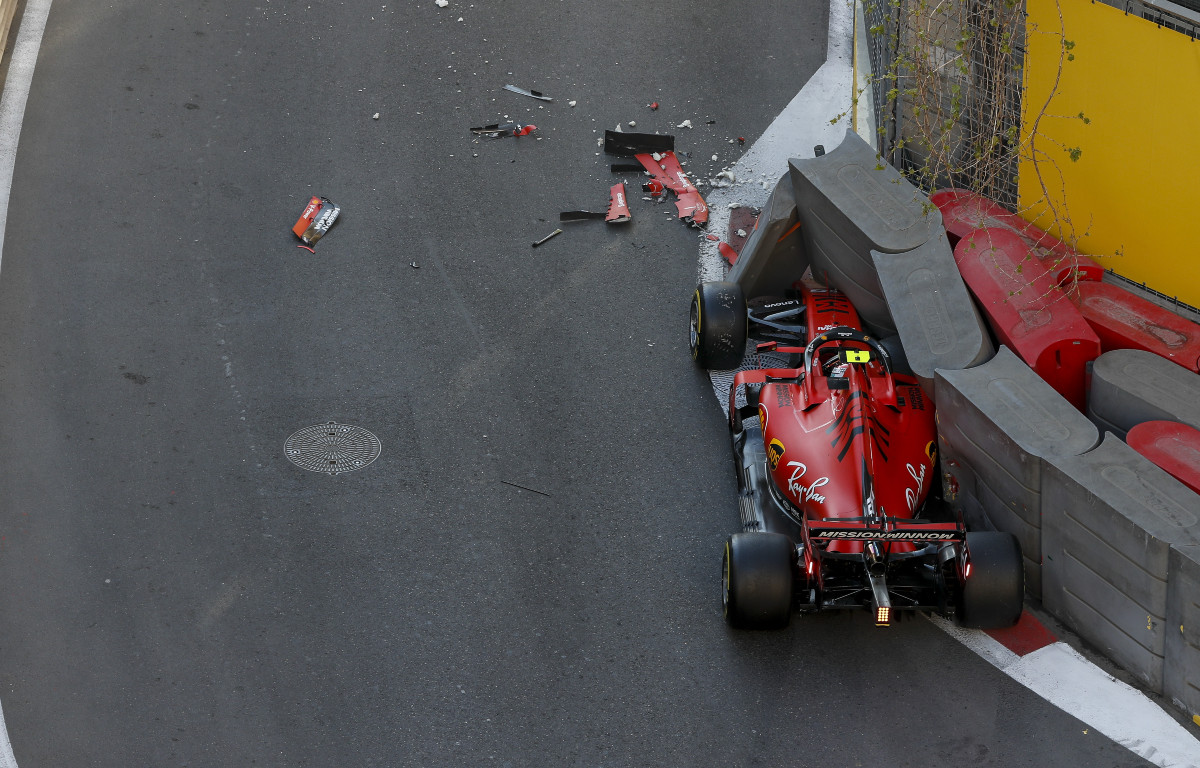 Leclerc was not quite there yet though. Incidents like his qualifying crash in Baku and reckless drive in his home race at Monaco when starting out of position, which predictably ended in disaster, actually left his relationship with Ferrari at breaking point early in 2020.
He "paid a high price for his impetuousness" were Ross Brawn's words for Leclerc after Monaco, while the Monegasque driver branded himself "stupid" for his Baku dramas.
The Italian press were already getting on his back, but it did not take Leclerc long to silence the doubters.
Taking Ferrari back to the top step of the podium, firstly at the 2019 Belgian GP and then at Monza a week later, Leclerc finally turned that speed into race wins. And to go with it he displayed composure, having endured heavy pressure from the chasing Mercedes duo at Monza to deliver the goods in front of the tifosi.
At the end of a season when Leclerc had more points and race wins to his name than Vettel, it was obvious Ferrari had a gem to mould into a future star. And with a new contract for Leclerc until 2024 signed and sealed, it was clear which basket Ferrari were putting their proverbial eggs in.
But for a driver to achieve sustained success in Formula 1, as well as speed and composure, they also need that ability to extract every last drop of performance from a car and take it to heights it really has no business achieving.
Get your hands on a Ferrari Checkered Flag T-Shirt made by Puma!
Well, Leclerc confidently ticked that box the following year. There is no doubt Vettel's poor performances in 2020 were influenced somehow by knowing for the whole season that his time with Ferrari was ticking away, but Leclerc was clearly digging deep into that SF1000.
A disappointing campaign for Ferrari no doubt, P6 in the constructors' standings was their worst showing in 40 years, but Leclerc remains a name consistently on the majority of lips when identifying the future stars of Formula 1.
Ferrari team boss Binotto has pointed to Leclerc's winning mentality as a trait he shares with seven-time World Champion Michael Schumacher, while 2009 champ Jenson Button has regularly named Leclerc as one of very few drivers who could match the dominant Sir Lewis Hamilton with the right equipment.
With two podium finishes and a further three P4s, Leclerc made himself the one positive to come from Ferrari's 2020 season filled with negatives, and that is what a star driver does.
Without doubt, the new regulations for 2022 are the best bet for Ferrari to return their focus to the front of the grid, and if they can hold up their end of the bargain then they are in safe hands with Leclerc.
He can be the one to lead the Scuderia into a new era of Formula 1 success.
Jamie Woodhouse
Follow us on Twitter @Planet_F1, like our Facebook page and join us on Instagram!