Australia the first big test of Leclerc's title credentials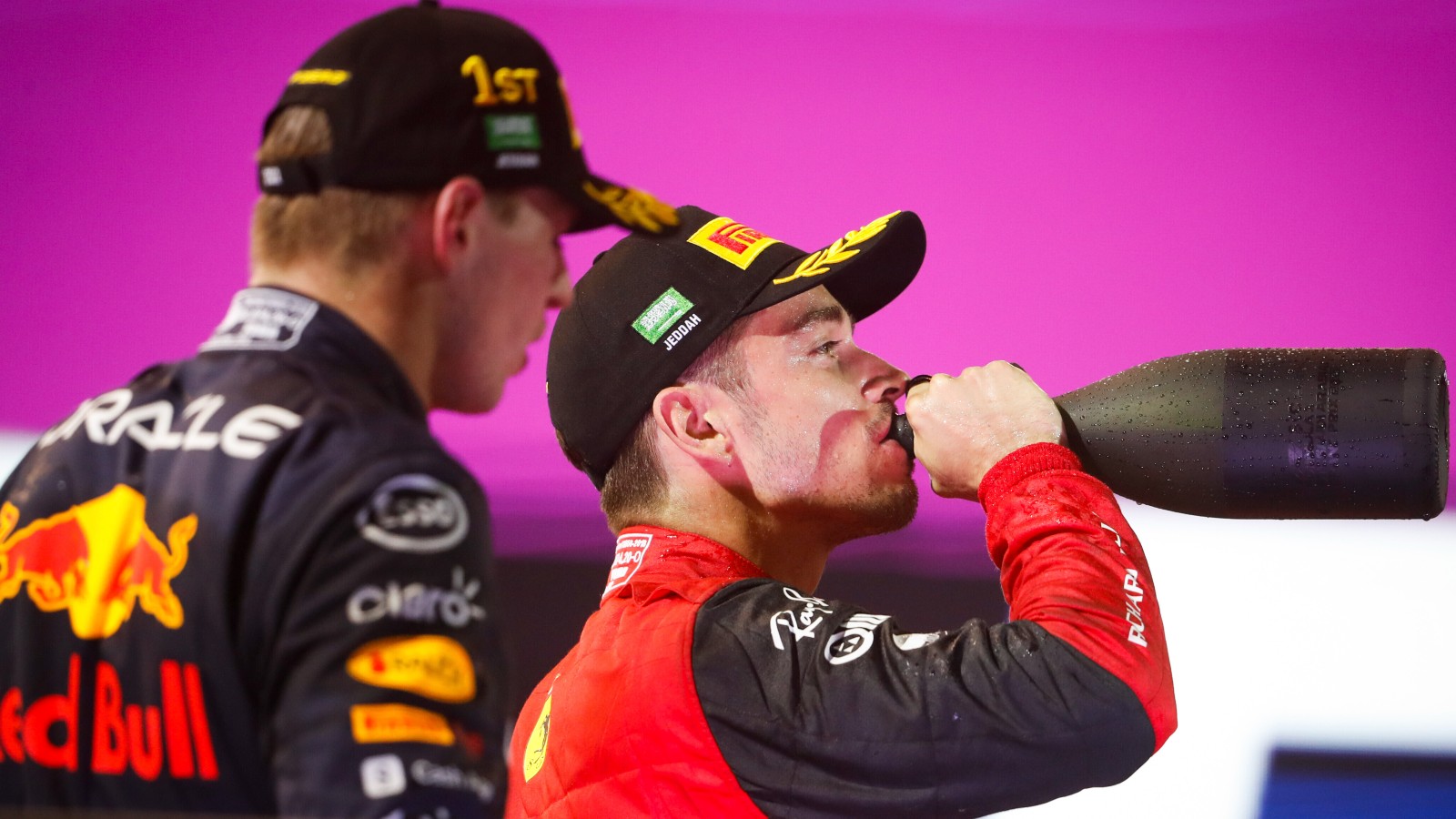 After following up his victory in Bahrain with second place in Saudi Arabia, could the Australian Grand Prix actually reveal more about Charles Leclerc's capability to compete for the Formula 1 title in 2022?
Leclerc heads to the revised Albert Park circuit at the summit of the Drivers' standings, 12 points ahead of his Ferrari team-mate Carlos Sainz and with a not insignificant gap, even at this very early stage of the season, of 20 to Red Bull's Max Verstappen.
Already there is a sense Leclerc is a far more complete driver than when he last fought at the front of F1 in 2019, that the challenge of maximising the opportunities he manufactured for himself in midfield machinery in 2020 and 2021 has done wonders for his personal development.
Following his win in Bahrain, Leclerc said he felt "much grown as a driver" with everything "a bit more under control" compared to his short burst of success at Spa and Monza the best part of three years ago in his first season at Ferrari.
"He used to be very emotional and this year he has changed a lot," Ferrari ambassador Marc Gene recently told the F1 Nation podcast.
"Charles is like a 2.0 version of himself. When I went to Barcelona for the private testing, we spent a lot of time together and he was completely changed in his mindset and his mentality, and you can see it.
"[In Bahrain] I was expecting Charles to be more over the moon after qualifying, after the pole, and the race, but he seemed so much more mature and aware that this is a very long championship."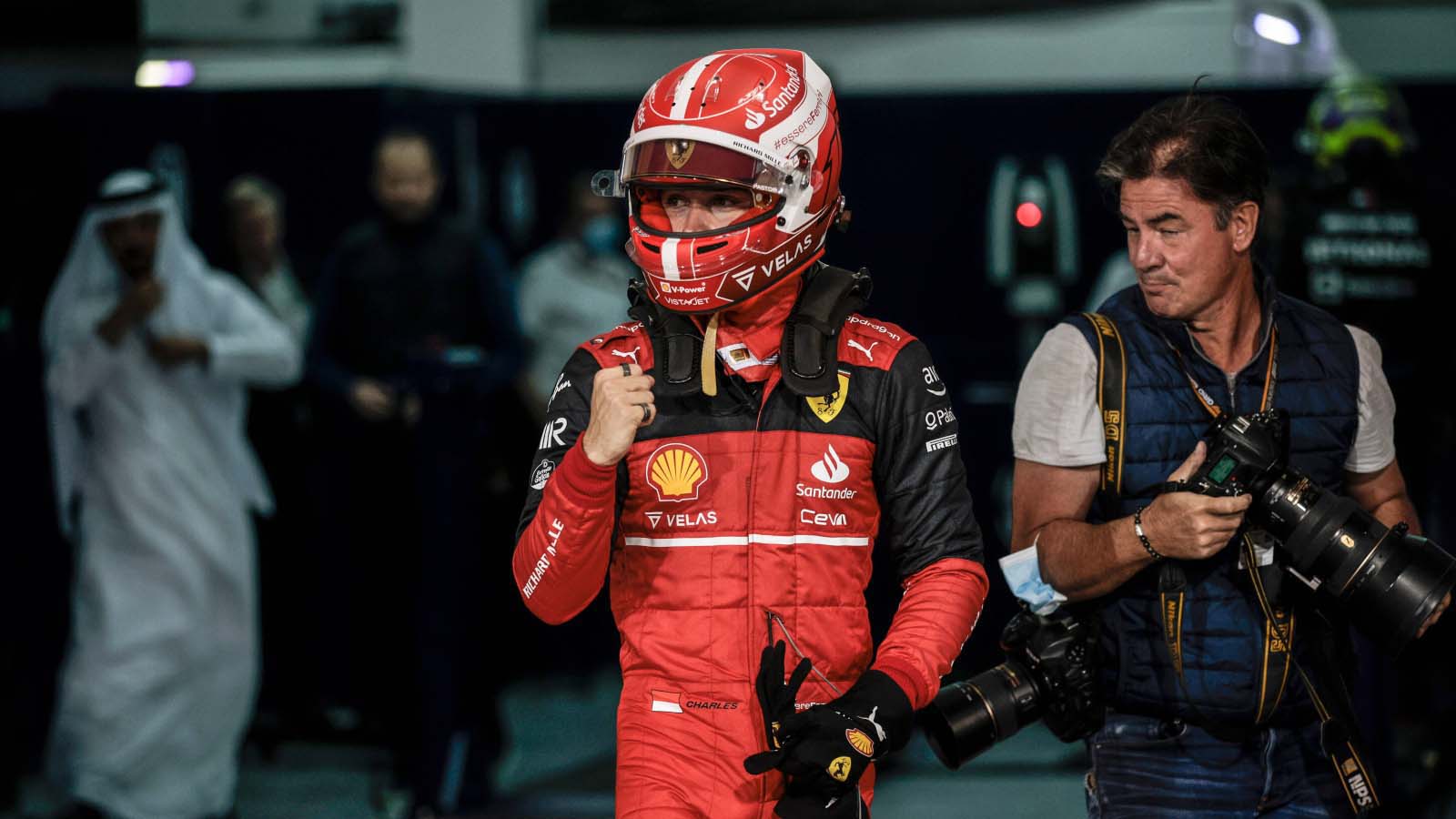 For a driver limited to only three podium finishes across the last two seasons – often making mistakes in his determination to make things happen, much like Verstappen in 2018 – this has been an immensely promising start.
And as he raced wheel to wheel with the reigning World Champion in Sakhir and Jeddah it was as though Leclerc was making up for lost time.
Undoubtedly, though, there are bigger tests to come and the Australian GP arguably represents the first serious examination of his title credentials, his ability to stay the course and emerge as a genuine contender at each and every venue.
It is almost strange to think Leclerc has made only two previous appearances in Melbourne, the Covid cancellations of recent years leaving him with a much shallower data pool than his closest competitors.
A bogey track? That would be unfair, but certainly it is a venue where he has historically been weaker relative to his team-mates.
The 2018 event, of course, was his grand prix debut as Leclerc was outqualified by his Sauber team-mate Marcus Ericsson for the first of only four times that season.
Despite admitting to underestimating the unique challenge of Albert Park, his muted performance could at least partly be put down to experience as Leclerc was still in the process of working out how best to drive an F1 car in a scruffy start to his rookie season before making a breakthrough in Baku.
The abiding image of the 2019 race, meanwhile, is of the Ferrari pit wall shuffling nervously after Leclerc had been instructed to hold position behind team-mate Sebastian Vettel towards the end.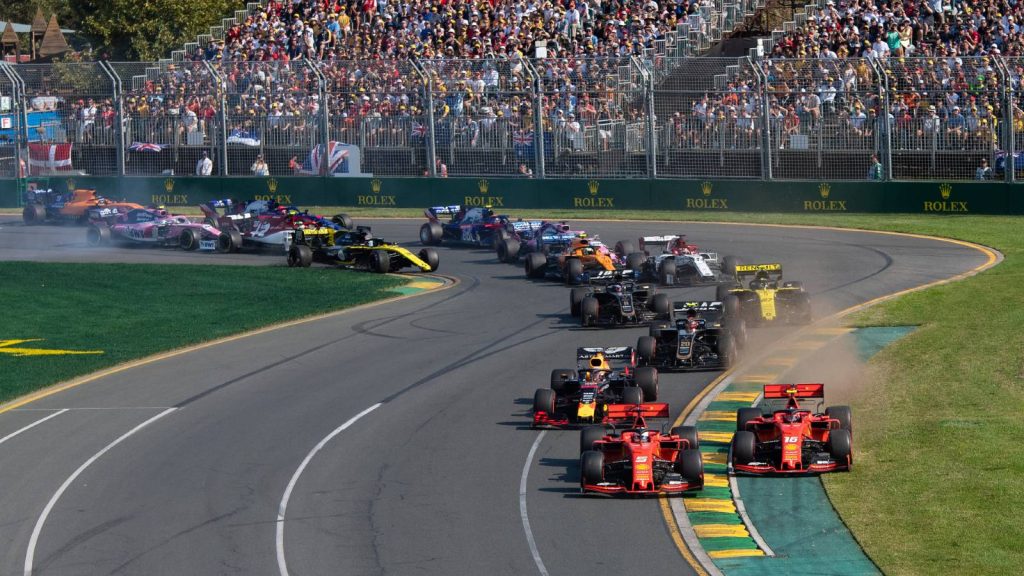 It came to be seen as a sign of things to come, Leclerc seizing the balance of power from the four-time former World Champion within weeks – but the younger man's apparent advantage was actually misleading, flattered by the circumstances of race day.
Having qualified fifth, two positions and more than two-and-a-half tenths behind Vettel, Leclerc – having run across the grass at Turn 1 in the early stages of the race – found himself slightly detached from the rest of the front five.
With no undercut threat from the midfield cars behind, he was free to run a considerably longer first stint, later using the advantage of hard tyres 14 laps fresher than Vettel's mediums to catch his team-mate.
Again, it would not be long before Leclerc would take off – and he famously did not wait around for Ferrari's response to his request to overtake Vettel at the next race in Bahrain, so much quicker was he that he simply could not stop himself from sailing past.
As well as the resurgence of Ferrari and the fall of Mercedes, among the most mind-bending developments to have come with the 2022 rule changes is that Red Bull, for so long lacking the power of their rivals, are currently strongest of all when it comes to straight-line speed.
As such, the alterations to the Albert Park layout – most noticeably the removal of the old Turns 9 and 10, giving Melbourne a wavy high-speed stretch commonplace among modern street circuits – may favour Red Bull.
Yet with Ferrari faster in Bahrain, and Leclerc consistently quicker than Verstappen through the downforce-rewarding sweeps of Jeddah's first sector (at least until the intervention of the Virtual Safety Car), the Scuderia should arguably begin the weekend as favourites.
Throughout his F1 career, Leclerc has displayed a propensity to learn – quickly – from his mistakes.
It is obvious in the way he berates himself over team radio whenever he makes a slight or significant error.
It was obvious at Silverstone in 2019 when he raced Verstappen as hard as anyone ever had before just two weeks after allowing himself to be muscled aside by him for the win in Austria.
It was obvious most recently in Bahrain where he used the practice sessions to establish some boundaries, spinning twice at Turn 11 before finally stringing everything together for the lap that really mattered in Q3, his pole lap clearing the path to victory.
A similar ability to utilise the lessons of his previous experiences will be required in Australia.
If he can win in Melbourne, it may come to be remembered as a key milestone in Leclerc's quest to become Ferrari's next World Champion.
Australia first big test of Leclerc's title hopes
Charles Leclerc will be tested throughout this season, and the first is coming this weekend at the Australian GP.