Conclusions from the 2020 season: Part 2
Formula 1 defied the global health pandemic to stage a 17-race 2020 World Championship – an achievement of which everyone involved in making it happen can be proud.
But what were the key takeaways from a season which was unconventional but a breath of fresh air at a time when the world was starved of live sport?
In the first batch of our conclusions, we reflected upon Lewis Hamilton, Valtteri Bottas and F1 safety among other topics.
Here's the second part, focusing mostly on those who were left in the dust by Mercedes.
Red Bull needed change of direction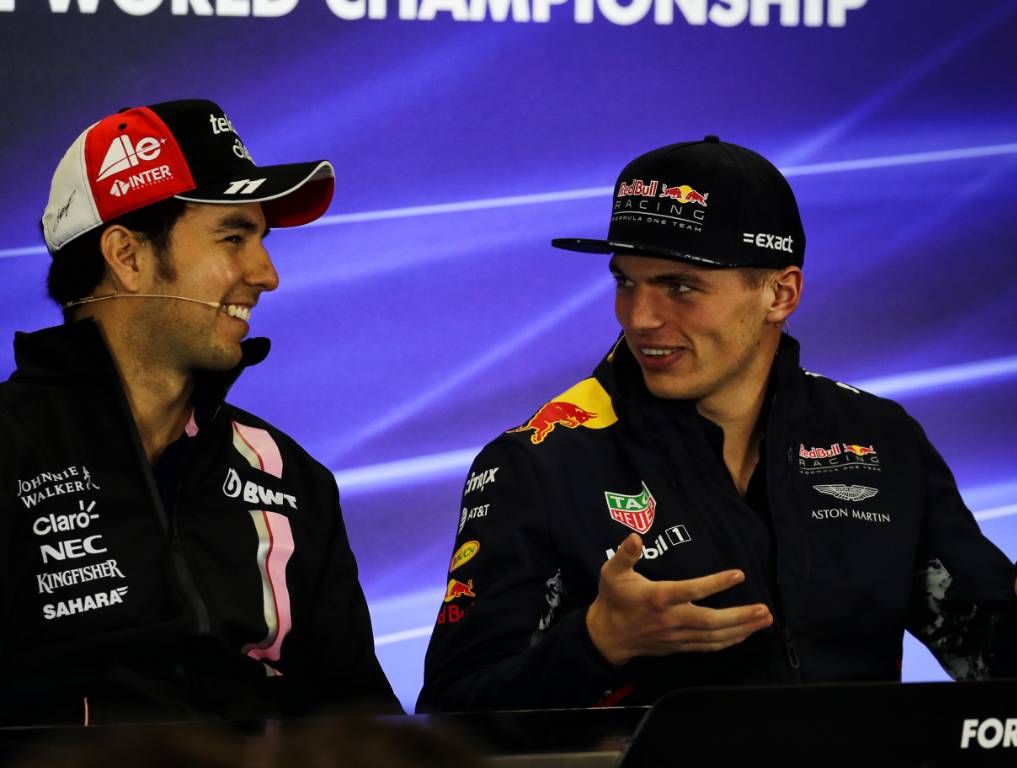 One man alone cannot make a team, but on the driver front that is essentially where Red Bull found themselves with Max Verstappen.
For the second year in a row, Christian Horner and co had only one of their cars able to challenge Mercedes as Alex Albon fell into the same trap as Pierre Gasly had 12 months earlier – one that had him tumbling down into the midfield.
Albon's future was the subject of much talk throughout the campaign. He was given every chance to prove himself but showed only glimmers of promise, with podium finishes at the Tuscan and Bahrain Grands Prix, that ultimately were not enough for him to keep his place.
From the outside, it appeared obvious a change of tack was required. Even though Red Bull had not hired a driver from outside their junior programme since 2007, the inability of Gasly and Albon to live with Verstappen's performance levels meant the time had come to be brave.
And they have been. Signing Sergio Perez for next year may feel a bit like selling out, but it had to be done. It should mean Red Bull will essentially become a two-car team again.
There is plenty of uncertainty up ahead for the Austrian-owned outfit, with their engine supplier Honda pulling out of the sport at the end of 2021 before the drastic regulation changes come in, and sticking with the same driver policy was simply not working.
With Verstappen and Perez, at least Red Bull have a chance of staying in the constructors' World Championship fight with Mercedes considerably deeper into the campaign.
Racing Point shot themselves in the foot
There could be no more appropriate nickname for the Racing Point cars than the Pink Panthers – and not just because of the colour.
Plenty of films and TV series have been made bearing the same name. But, at least to us, not many of those will have had as much entertainment or drama as the Pink Panthers' 2020 F1 season.
It had it all – protests from rivals about copying the 2019 Mercedes car and the subsequent punishment; positive COVID-19 tests for both drivers; the mid-season decision to replace the stronger of those racers for 2021 with a four-time former World Champion; spectacular crashes; a surprise podium finish, a shock pole position; a fiery engine failure; an emotional first win at the 190th attempt; another engine blowout in the last race as P3 in the constructors' standings slipped away.
Will anyone else get much of a look-in on season three of 'Drive to Survive'?
It was a real roller-coaster of a campaign for the Silverstone-based outfit, who are being rebranded as Aston Martin for 2021 – and, quite frankly, they will have to smarten their act up.
Racing Point had a fast car, there is no question about that. Even McLaren, who pipped them to third place in the Championship, admitted they had been quicker. But too many things occurred that simply did not reflect well on the team.
Anyone can get COVID-19 as it can be transmitted asymptomatically, but two of the three drivers who did contract the virus in 2020 drove for Racing Point. Coincidence or carelessness? Only Sergio Perez and Lance Stroll really know.
Perez's departure, in favour of Sebastian Vettel, was handled badly as the Mexican claimed he had heard team owner Lawrence Stroll, through a hotel room wall, reveal it in a phone call. Rumours had been rife before the news was officially confirmed.
Stroll's son Lance got involved in too many racing incidents and as for the copying furore, that set the tone for a season in which Racing Point as a team did not make many friends. The 15 points they were deducted made the difference between third and fourth overall.
But with Vettel coming in, a new name and a new livery, there is the chance for Aston Martin to win over the critics and the fans in 2021.
Leclerc must cut out the errors
With the right car – which was not the 2020 Ferrari and almost certainly not the 2021 version – Charles Leclerc is a potential World Champion.
But only when he irons out the basic mistakes that spoiled his second season with the Scuderia.
Often impressively quick, in qualifying and races, the Monegasque driver had two podium finishes and three P4s, but there were costly errors in the Styrian, Italian, Turkish and Sakhir Grands Prix for which Leclerc found himself having to apologise.
Their working relationship ended in friendly style, with helmet exchanges and supportive messages, but Vettel was on the team radio as recently as the Bahrain Grand Prix in late November criticising his colleague for a risky move up the inside of him.
Holding your hands up when you have done wrong is an important part of life, not only sport, but it is not something you want to find yourself doing too often – especially in F1 where the line between hero and zero can often be narrow.
Leclerc, along with Verstappen and George Russell, could be among the sport's biggest superstars five years from now, but he needs to work on his race craft and show Ferrari are right to consider him their great hope for the future.
Russell is the real deal
Can't thank these guys enough for this year. The results may not be there yet but even in the toughest moments of a brutal season they've given it everything for me. Cheers, legends 👊 pic.twitter.com/6TgFvYswFo

— George Russell (@GeorgeRussell63) December 13, 2020
We learned more about George Russell in one race than in possibly all the other 37 he has driven in Formula 1 put together – that was when he stood in for Hamilton at Mercedes.
The Sakhir Grand Prix produced a hero in first-time-winner Perez, but for most of the 87 laps it had been the George Russell Show as he beat his temporary team-mate Valtteri Bottas off the start line and led until Mercedes made an embarrassing double-stack pit-stop blunder.
Even after that, Russell was closing on leader Perez when he suffered a slow puncture and in the end had to settle for the scant reward of his first three F1 points.
Still, the way in which the 22-year-old stepped up when given his chance showed he is ready now to drive the World Champions' car, even if that opportunity will not be coming along until 2022 at the earliest
There was not much Russell's races for Williams could tell us, for he was generally competing at the rear of the pack, and his crash behind the Safety Car at Imola was something that could be put down as merely an aberration.
If you look at his qualifying performances, which earned the Briton the nickname of Mr Saturday as he regularly reached Q2, you can see the pace is there as well as the maturity beyond his years.
In 2021, Russell simply needs to keep his nose clean, do what he has been doing and wait for the opening that is bound to arise purely as a matter of time.
Compliments of the season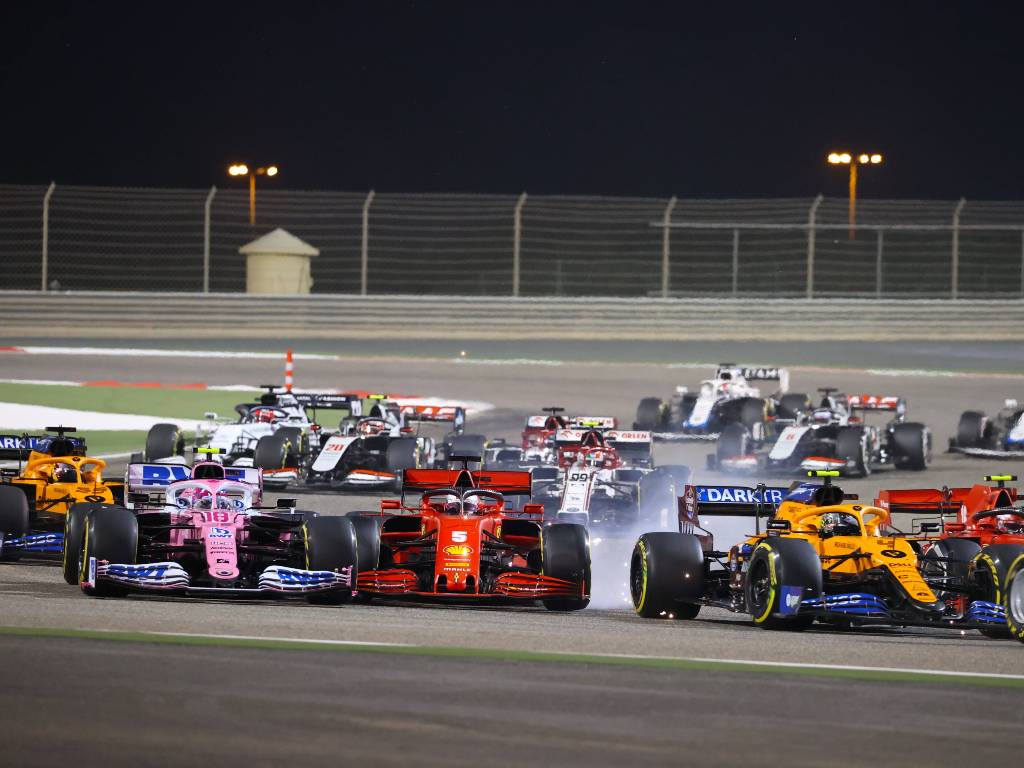 Finally, what a brilliant effort it was from everyone concerned to keep the F1 show on the road in the toughest of circumstances.
In a year when good news has been difficult to find, F1 has made its fans smile. Okay, not every race was a classic, but there were some fantastic moments to savour.
From a personal perspective, Pierre Gasly's win at Monza was the absolute highlight. But there were plenty of other terrific memories created – overtakes, qualifying laps, radio messages and, best of all, the sight of Romain Grosjean emerging largely unscathed from his fiery crash in Bahrain.
Apart from a few venues, crowds were noticeable by their absence, but hopefully that situation will be remedied as soon as possible in 2021 when life begins returning to normal. Yes, 'when' rather than 'if'. Fingers firmly crossed.
A huge 'well done' to the drivers, teams, officials, organisers, circuits, marshals and broadcasters who made it possible for us all to enjoy F1 in 2020.
Merry Christmas to every single one of them, and we hope they enjoy a well-earned break over the next month or two before plans for 2021 begin in earnest.
Because one thing is for sure – we are counting down the days already to Friday March 19th when it all begins again at the Australian Grand Prix.
Thank you, Formula 1, and happy holidays!
Jon Wilde
Follow us on Twitter @Planet_F1, like our Facebook page and join us on Instagram!