Conclusions from the 2021 season
Few Formula 1 followers would disagree the 2021 season was among the most remarkable campaigns in the sport's 71-year history.
Here are our conclusions across the 22 races as a whole that both thrilled and polarised the fans like rarely before.
There will never be another season like 2021
Max Verstappen says he and Lewis Hamilton did "hate" each other at times this season.https://t.co/37Ex65pz3L #F1 pic.twitter.com/s5trIhPHpA

— PlanetF1 (@Planet_F1) December 18, 2021
So how do you top that? We'd like to think it was possible but, realistically, can any future season ever reproduce the drama we experienced all the way through from March to December?
Surely not. And what an absolute treat it all was to savour.
Looking back, we would say around three-quarters of the 22 grands prix had something to identify them as either a classic or a race that truly did stand out from the ordinary.
Most, of course, centred upon the incredibly close Drivers' title battle between Max Verstappen and Lewis Hamilton.
It began back in Bahrain when there was only 0.745sec between them at the chequered flag in Hamilton's favour after Verstappen could not quite make a legal move on his rival stick.
Of course, when a sporting season begins in such exciting fashion, you always hope it will continue in the same vein – but often it does not, flattering to deceive.
Not this year, though. It was amazing how that race at Sakhir absolutely set the tone for what lay ahead – ultra-close racing between the best two drivers in the two fastest cars, and even a whiff of controversy over exceeding track limits. Although, unlike on other occasions later in the year, the driving in Bahrain was very fair between the two titans.
We all know what happened at Silverstone and Monza, of course, while each race from the United States Grand Prix onwards was dominated by who would ultimately emerge on top between Verstappen and Hamilton.
The Abu Dhabi finale arrived with them level on points and just when you thought such a bonkers season was about to have a relatively run-of-the-mill ending with Hamilton winning comfortably to clinch a record-breaking eighth Drivers' title, another curveball was thrown.
And given everything that had gone before, we should not have expected anything less than that last-gasp twist in the tale.
But 2021 was not all about Mercedes v Red Bull. Alpine and McLaren also had their day, via Esteban Ocon and Daniel Ricciardo in Hungary and Italy respectively, while 'wingmen' Sergio Perez and Valtteri Bottas also took their turns at interrupting the Verstappen-Hamilton domination.
Then what about Belgium? That wrote its own story as Formula 1, rather like Abu Dhabi, did itself no favours as a spectacle with a farcical Sunday afternoon when the powers-that-be gave every impression they were making it all up as they went along as rain washed out the prospect of any actual racing.
Had there been a script for the story of F1 2021, however, it could only have been dreamt up in the most vivid imagination.
They will surely make a movie about it someday – one that shows truth really can be stranger than fiction.
There is room for two at the top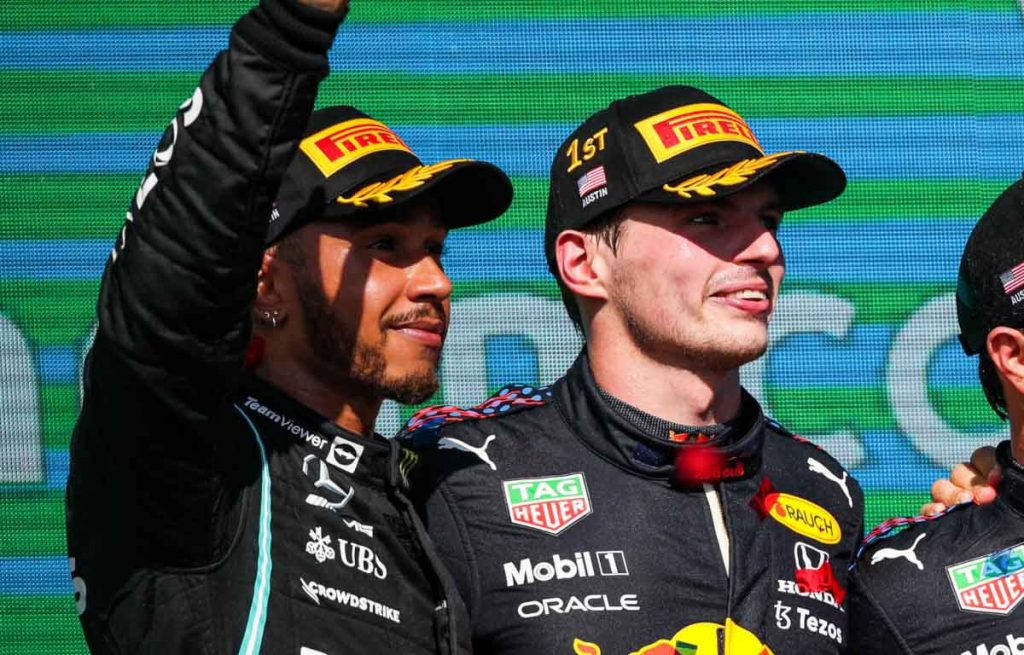 Verstappen will go down as the 2021 Drivers' champion, but nothing should be taken away from Hamilton and surrendering his title should not be seen as a watershed moment for the Briton.
There comes a time in every sportsman's career, however dominant they have been, when their supremacy starts to wane. But there was nothing in Hamilton's performances this season to indicate that time has arrived.
Questionable calls from race director Michael Masi in Abu Dhabi are the only reason Hamilton is no longer champion, and the 36-year-old Mercedes man will know he has nothing to berate himself about.
Instead, he simply has a rival now who has risen to his level of brilliance and also possesses more than a sprinkling of aggression on track to go with his raw pace.
The new regulations in 2022 will mean a potential disparity in performance between cars, but unless George Russell does something spectacular very quickly upon his move to Mercedes you can expect Hamilton and Verstappen to again prove themselves a class above the rest.
Ferrari are on the way back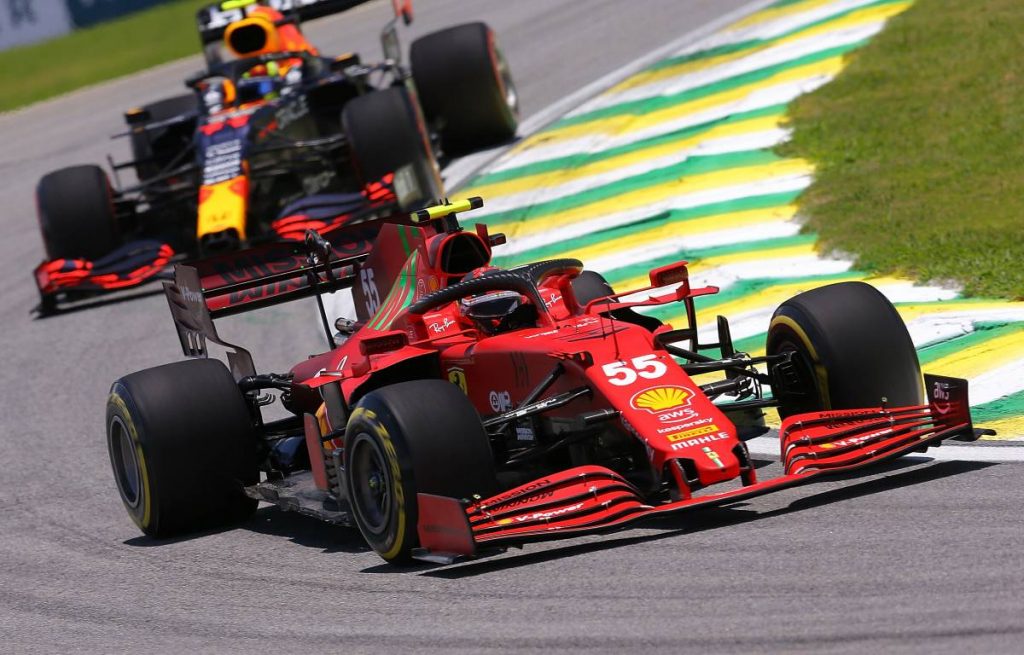 They were never going to be in the doldrums for too long and after a dismal 2020, Ferrari began to climb quite quickly back up towards the title-contending teams.
Positive signs emerged at various stages of the season – Charles Leclerc enjoyed back-to-back pole positions in early summer – and come the autumn there was little doubt the Scuderia would beat McLaren to P3 in the Constructors' Championship thanks to an engine upgrade they hope has put them on the right track for 2022.
And while he did nothing sensational, a return of four podium finishes for Carlos Sainz was excellent in his first year with the Scuderia. Given the way the Spaniard progressed, that is perhaps a touch ominous for Charles Leclerc, who was already fully ensconced with the team.
It would be no surprise to see Ferrari at the very least consolidate their 'best of the rest' status in the next campaign – and maybe even get into the mix with Mercedes and Red Bull, if the new regs do not cause too big a shake-up.
Some one-liners to finish with
Officially finished ✌🏼2021 season was awesome from the first day. Thanks to everyone who was involved and who supported us!!🙏🏼 i will miss this office. pic.twitter.com/K9TlvFSogY

— PIERRE GASLY 🇫🇷 (@PierreGASLY) December 15, 2021
– Pierre Gasly showed with his qualifying displays especially that he has outgrown AlphaTauri and it is surely a matter of time before a bigger team again comes calling for him.
– Lando Norris saw his chance of a maiden victory pass him by in Russia, but you sense that was only delayed. Despite Sainz's improvement, Norris or Russell look most likely to be F1's next first-time winner.
– Fernando Alonso has still got it. A big hope for 2022 is that Alpine provide the double former World Champion with a car competitive enough to challenge for regular podiums as a minimum, and it will encourage him to stick around in 2023.
– But although Sebastian Vettel is six years Alonso's junior, the signs for him look more worrying. Aston Martin's disappointing 2021 only appears to increase the likelihood that Seb might call it a career – and a stellar one at that – if things do not improve as quickly as the team hope.
We've not seen the best of Verstappen yet
Helmut Marko believes that we haven't seen the best of Max Verstappen yet.