Conclusions from the Canadian Grand Prix
Max Verstappen repelled a late attack from Ferrari's Carlos Sainz to claim his sixth victory in nine races in the Canadian Grand Prix and take full control of the 2022 Formula 1 title battle.
Here are our conclusions from Montreal:
Verstappen looks unstoppable in 2022 title race
ᴡʜᴀᴛ ᴀ ʀᴀᴄᴇ 🔥

It was a tricky one with the strategy because of the safety cars, but luckily we were able to make it work in the end @redbullracing 🙌 pic.twitter.com/ijmPh9iI60

— Max Verstappen (@Max33Verstappen) June 19, 2022
It was almost never in doubt from the moment Charles Leclerc's grid penalty was confirmed on Friday.
Until suddenly, with a Ferrari right behind him on fresher tyres behind the Safety Car, it very much was in doubt.
But if Verstappen was totally unperturbed by Lewis Hamilton breathing down his neck in Austin last year, he was unlikely to be troubled by the sight of Sainz in his mirrors and dealt with him with the apparent immunity to pressure that has become a mark of the man.
With six wins in nine races, Verstappen's 2022 increasingly has the air of Hamilton's 2015 or Sebastian Vettel's 2011 – let's call it The Year After The Year – when the serenity and self-assurance that comes with winning a hard-fought World Championship together elevates both team and driver to a whole new level of performance.
Forty-six points ahead of team-mate Sergio Perez, Verstappen now leads the Drivers' standings by the exact margin he trailed Charles Leclerc after the first three rounds, underlining the speed of the title race's turnaround.
If Ferrari have been their own worst enemies in recent weeks, Perez's DNF with a suspected gearbox problem after seven laps in Canada acted as a reminder that there also remains an underlying fragility about Red Bull, who have combatted car issues big and small since the start of the season.
At this point, unreliability is the only hope the rest have of catching Verstappen, whose five victories in the last six races – each one easier than the last – have the unmistakable smell of domination.
Sainz may not get a better chance to win in 2022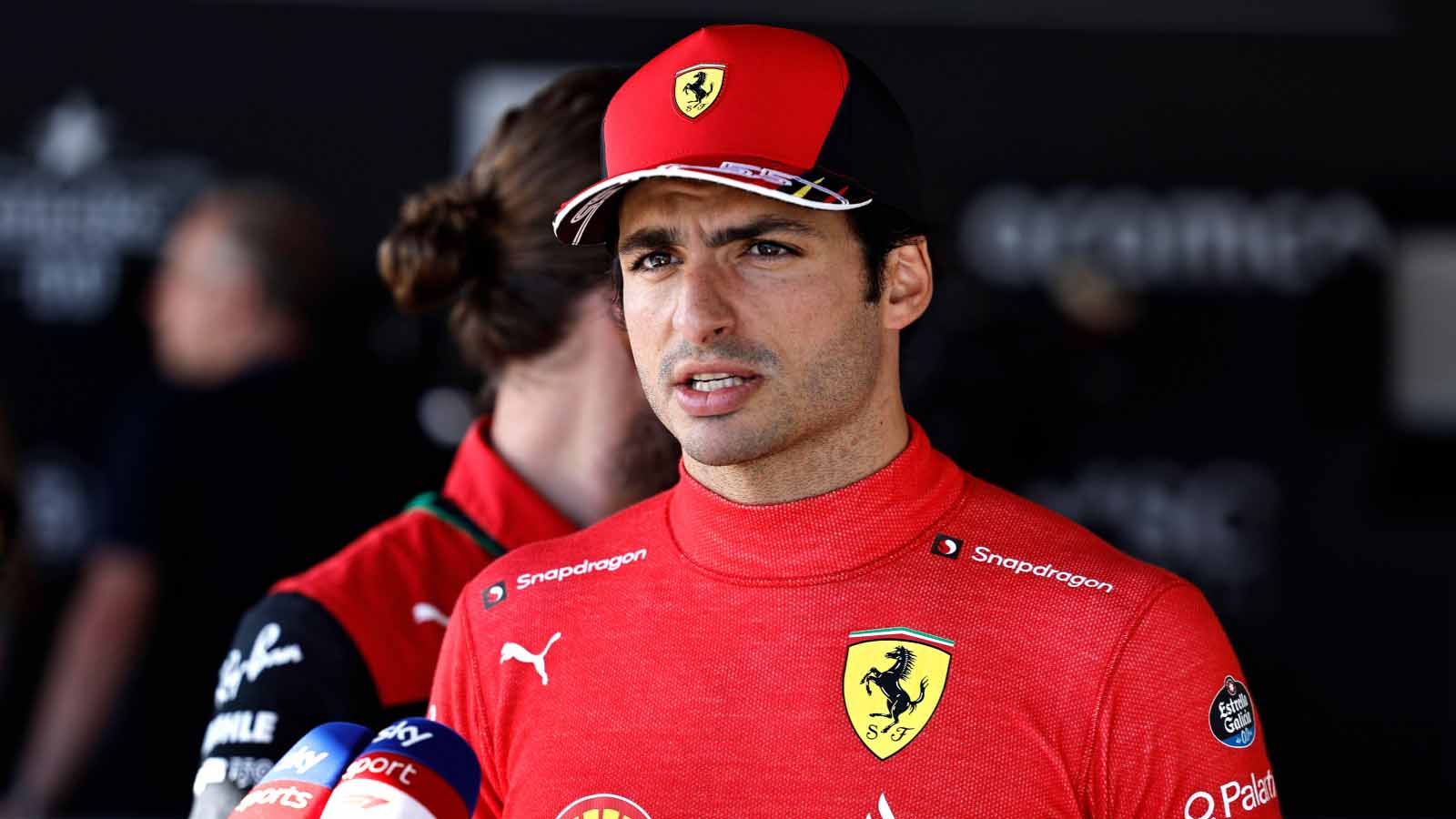 Having overcome his early-season crisis, Sainz has been edging ever closer to his maiden grand prix victory over recent weeks.
Only being stuck behind a lapped car, he felt, stopped him winning in Monaco, where his instinctive intelligence in making up his own strategy from the cockpit saw him avoid falling into the same trap as team-mate Leclerc.
With Leclerc serving a grid penalty Sainz, for once, was Ferrari's main focus in Montreal, yet despite qualifying being held in the wet conditions in which he has always thrived Sainz was a distant third, eight tenths off pole position and behind Fernando Alonso's Alpine.
It was, in short, the kind of gap Leclerc would have slotted nicely into on a normal weekend.
Sainz was on course for a routine run to P2 in the race until the late Safety Car offered the potential for so much more, gifting him a free stop and the opportunity to start directly behind Verstappen with tyres six laps fresher.
He tried – Lord knows he tried – but not once over the remaining laps did he manufacture a serious attack on the lead.
Again, you wonder, had it been Leclerc in that position instead, would he have found a way past Verstappen?
Sainz took the applause – not only from the Ferrari mechanics but those of Red Bull – as he climbed out of his car in parc ferme, the runner up for the fifth time since September 2020 and the third time already this season.
After another near miss, he will feel his first victory is just around the corner.
But equally, with his team-mate out of contention and circumstances swinging in his favour late in the race, he may not get a better chance than this.
Reports of Lewis Hamilton's demise are greatly exaggerated
Lewis Hamilton: "Obviously it's different to a win but I think it feels as good as that in a sense.

"I've had a fourth and a third and a bit of consistency is coming back finally, so I'm definitely grateful and I know we can do better and I can do more."#CanadianGP 🇨🇦 #F1 pic.twitter.com/aPP6XaIY89

— PlanetF1 (@Planet_F1) June 19, 2022
Another little glimpse into how draining the 2022 season has been for Hamilton came at the end of FP2 on Friday afternoon.
"This car is so bad," he muttered candidly as he waited for his end-of-day interview to begin, before going on to repeat the line first uttered at April's Australian GP that nothing Mercedes do with the wretched W13 seems to make a discernible difference.
He looked almost lost as he implied the limitations of his car – which he had described as "undriveable" over team radio – had hurt his enjoyment of the Montreal circuit where he so memorably claimed the first of 103 grand prix wins in 2007.
But the night is darkest just before the dawn and, come Sunday afternoon, his mood had been totally transformed.
Hamilton sounded significantly more enthused after claiming P4 – his highest grid position of the year – in the wet conditions of qualifying, likening his emotions to the wondrous joy of his debut season.
And when he converted his grid spot into a first podium since the season-opening Bahrain GP, having been the fastest car on track for a time before the late Safety Car period, he admitted to feeling a little overwhelmed.
"It's been such a difficult year for me personally in terms of the car," Hamilton said after the race. "Qualifying was emotional for me and back in the garage we were like 'wow, this is beautiful for us'.
"Then to have a strong race just gives me so much hope and confidence going forwards."
Just in time for his home race at Silverstone next time…
Magnussen's naturally combative approach is costing Haas
A sombre Steiner on what could've been at the #CanadianGP #HaasF1 pic.twitter.com/RpJD63l0ir

— Haas F1 Team (@HaasF1Team) June 19, 2022
After scoring in three of the first four races of 2022, Haas have found points finishes a little harder to come by over recent weeks.
And with the team admitting in Canada that their only major upgrade of the season is likely to be delayed until the Hungarian GP in late July, it is unclear how many more opportunities they will get to add to their tally.
That is why the team were so enthused by their performance in qualifying, as both Haas cars lined up in the top six on the grid for the first time in almost four years.
The natural touch and feel for a racing car that took Kevin Magnussen to fourth on the sprint grid at Imola was good enough for P5 in similarly wet conditions in qualifying in Canada, where he was joined on the third row by team-mate Mick Schumacher.
There has been much to admire about Magnussen since his unexpected F1 return in March, yet there have also been signs of why he occasionally drove team principal Guenther Steiner to despair during his original spell with the team.
Magnussen wasted his last top-10 grid position when an opportunistic move around the outside of Hamilton went wrong on the first lap in Barcelona, condemning him to a miserable race he ultimately finished two laps down.
Once again he found himself alongside Hamilton on the opening lap in Canada and once again he came off worse, damage to his front wing endplate resulting in a black-and-orange flag and a finish in last place.
Was there a moment, as they approached the chicane of Turns 3 and 4, when Magnussen could have backed out of the move and tucked himself in behind a car he was unlikely to beat across the course of the race?
His attacking, abrasive and uncompromising approach has won Magnussen a lot of fans and a fair few enemies over the years.
But at a time his team need all the points they can get, his natural urge to be combative borders on being irresponsible.
Zhou couldn't wish for a better mentor than Bottas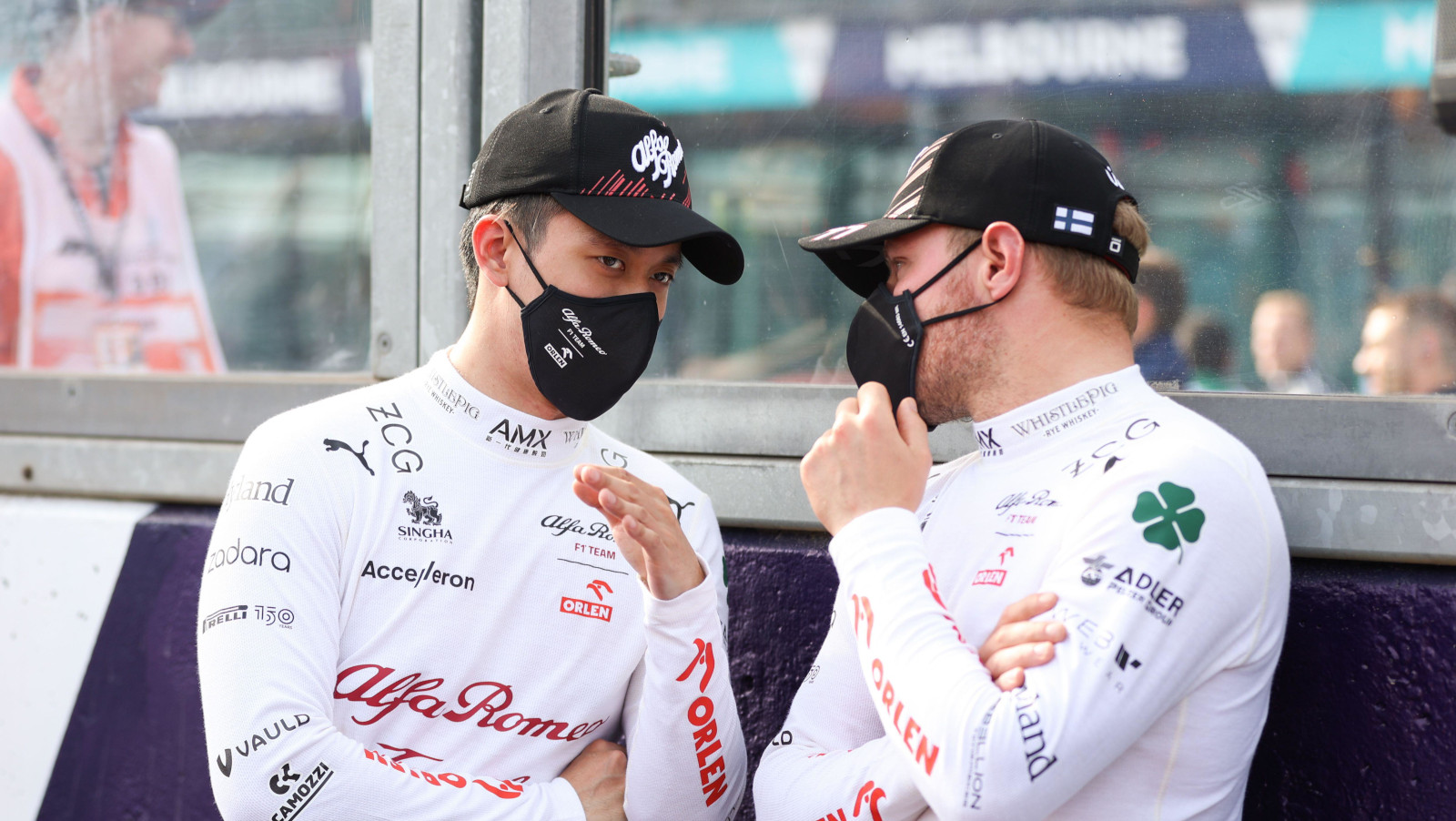 While Magnussen is struggling to lead Haas to regular points finishes, the opposite is true for Valtteri Bottas who has scored in all but two races so far this season.
Bottas has made a habit of recovering well from interrupted Fridays in 2022, with the Safety Car coming at the perfect time for him to execute a one-stop strategy and finish seventh in Canada, but for the second weekend in succession he was outpaced in qualifying by his team-mate.
If Bottas has been getting his issues out of the way early this season, Zhou Guanyu has bore the brunt of Alfa Romeo's unreliability in race conditions having retired from three of the previous four grands prix.
His failure to add to the single point he scored on his F1 debut in Bahrain has arguably masked the quiet progress Zhou has been making, with the Chinese driver producing his most complete performance yet in Montreal where he finished P8 after reaching Q3 for the first time in the wet.
Zhou claimed Bottas's influence has been "definitely the key" to his development after qualifying, revealing the former Mercedes driver has "been very helpful so far this season."
Bottas, for his part, was "really happy" for Zhou at the end of the race, adding: "I think my team-mate can take a lot of confidence from this weekend and I'm sure that going on now we can be closely matched and get some more points together."
Might we be witnessing the blossoming of yet another F1 bromance down at Alfa?