Conclusions from an insane Brazilian Grand Prix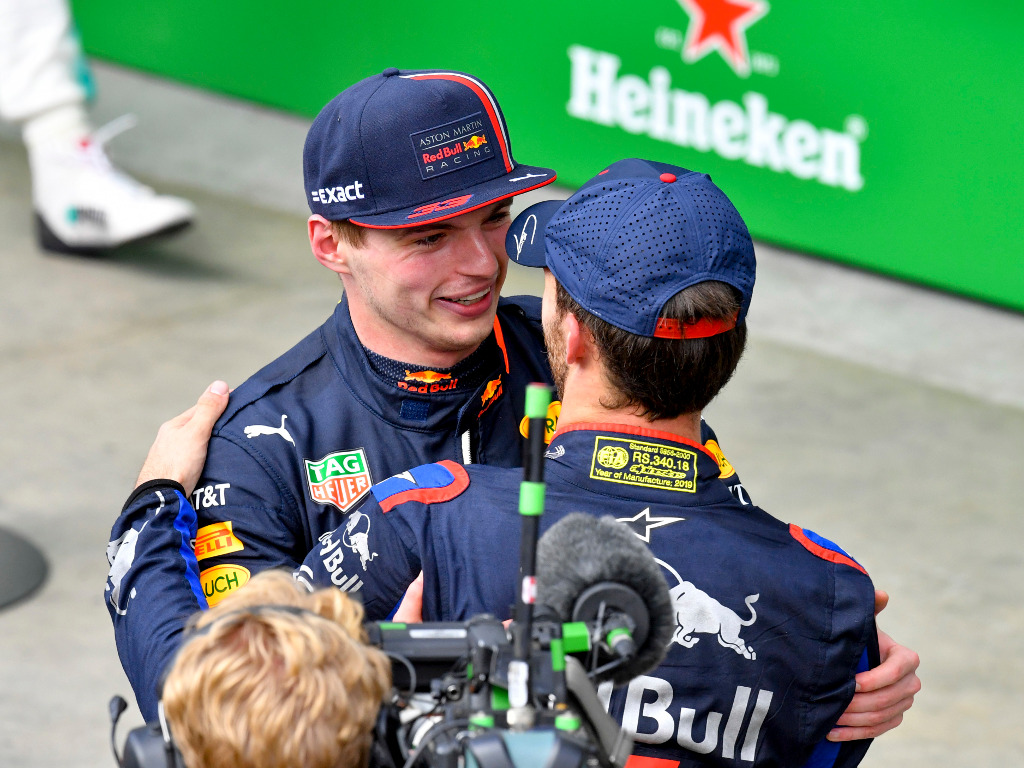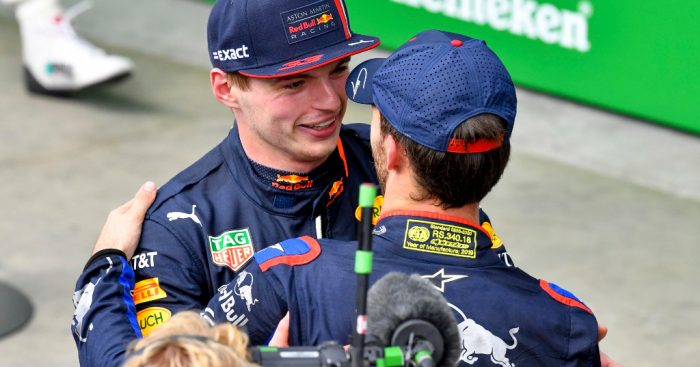 After 51 laps of chess, chaos descended at the Interlagos circuit for the final 20 laps of the Brazilian Grand Prix and still Max Verstappen stood tall.
Insanity at Interlagos
Brazil breathes Ayrton Senna and his spirit was alive at the 2019 Brazilian Grand Prix which delivered another crazy result full of passion and emotion. Max Verstappen's dominant performance had the air of Senna in his pomp while Pierre Gasly's second place after a season of difficulties rewrote the story of what redemption can be in the cut-throat universe that is F1.
Then there was heartbreak for Alex Albon, a podium for McLaren, a penalty for Lewis Hamilton and the lightest of touches between the two Ferraris resulting in Charles Leclerc's car falling apart like Lego car flung against a wall.
Max wins duel against the Champ
Interlagos again underscored its status as a legendary track, a track that punishes mistakes and that also provides drivers with opportunities to overtake. Verstappen made the most of those opportunities by overtaking Hamilton twice on his way to a famous win. Fans and analysts alike have waited to see the young pretender take on the king.
With all things being more or less equal, Verstappen showed that he can – and will – beat Hamilton. This may not be a surprise but what a delight to see the pair plunge into battle for a grand prix victory.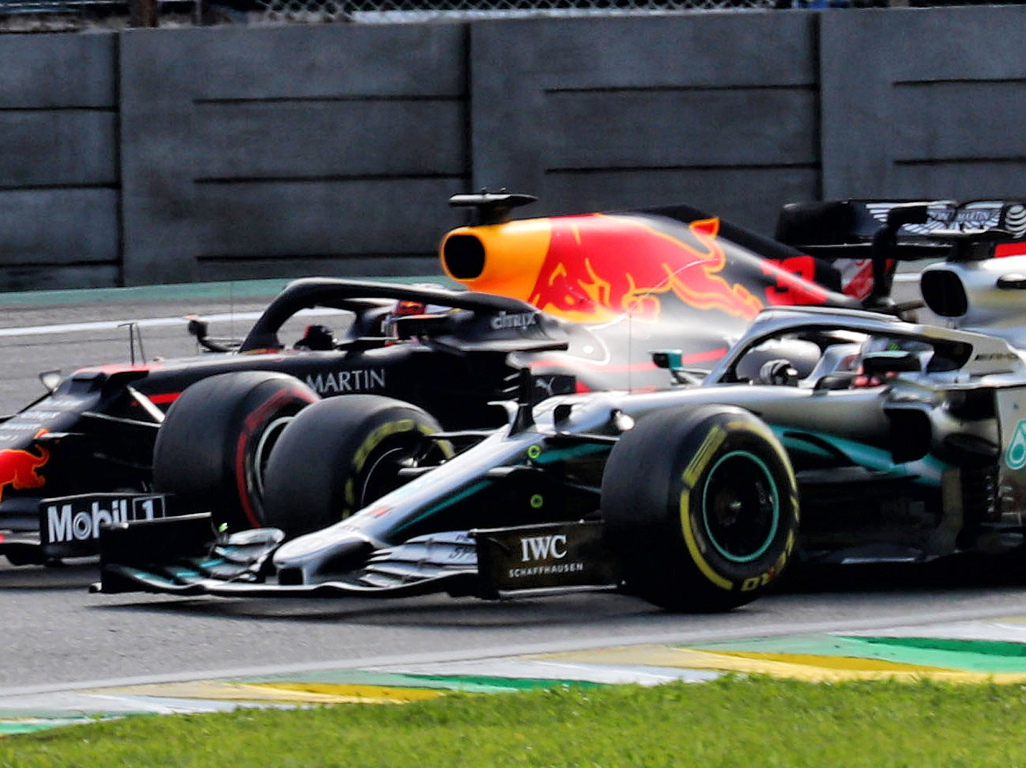 Verstappen was robbed of a win in 2018 due to the silly incident with Esteban Ocon and there was no stopping him in 2019. His form coupled with Honda's gains mean anything is possible in 2020.
The power of dreams
The improvements in Honda's power unit were visible in the run up the hill to the chequered flag as Gasly in the Toro Rosso had enough grunt to out-drag Hamilton's Mercedes to the line to claim one of the most remarkable podiums in recent F1 history.
Honda says it believes in 'the power of dreams' and Gasly will scarcely believe what he achieved at Interlagos, having been unceremoniously dumped Red Bull earlier in the season. It is a result that does give the decision-makers at Red Bull some food for thought as they plan their driver line-ups in the coming seasons.
Gasly described being on the podium as "insane" and that just about sums up it.
Pierre: "I was pressing the overtake button, trying to get low inside the cockpit and I could see his front wing and I was like: 'please don't pass me on the light' 'cos I'm going to be so pissed off if it happens. I really wanted to keep that second place!"

— Ky (@FiftyBucksss) November 18, 2019
Albon's nightmare
Albon drove an assured race until the first safety car period, when he came alive and dispatched of Sebastian Vettel with a fine move into turn 1.
The Red Bull youngster admitted that Hamilton would have overtaken him for P2 after the second safety car had the World Champion not bumped him off the track. A lesson learned for Albon, perhaps. Although he had the racing line, his was a half-hearted defence against Hamilton's half-hearted lunge.
That heartbreaking moment for @alex_albon 💔 But he'll leave Brazil with his head held high 👊 #BrazilGP 🇧🇷 #F1 pic.twitter.com/9q9UVGZ0s1

— Aston Martin Red Bull Racing (@redbullracing) November 17, 2019
Next time he either needs to fight with everything he's got, or pick his battles and let the faster car past without putting up a fight. F1 is, after all, an all-or-nothing sport.
Sainz podium testament to his rise as McLaren team leader
It is easy to forget that Carlos Sainz was once part of the Red Bull programme, and on his form through the course of 2019 there is a good argument to be made that he would have succeeded where Albon failed and claimed third place on the road. As it happens Sainz did bag a podium after Hamilton was penalised, McLaren's first since March 2014, with what could easily be considered drive of the day.
The Spaniard started last but ran a contra strategy on a one stop. Yes, the safety cars did help. However, this was a drive to remember as he defended beautifully at both restarts despite being on older rubber than his rivals. Sainz has deserved a big result this season given his speed, consistency and leadership at what is a constantly improving McLaren team.
We will never stop. 🧡#FearlesslyForward pic.twitter.com/90Xh3PBrsk

— McLaren (@McLarenF1) November 18, 2019
Ferrari running out of their own feet to shoot
Tensions have run high at Ferrari all season, with Leclerc seemingly at the receiving end of poor strategy calls and Sebastian Vettel refusing to let him by in Russia, despite the youngster having himself followed orders in both Australia and China.
The 2019 Brazilian Grand Prix again highlights what a waste the season has been for the Scuderia, which has been unable to maximize results despite often being the fastest car over one lap and on the straights. Losing points due to Ferrari drivers colliding is just another unwanted problem in a long line of unwanted problems that team boss Mattia Binotto must deal with.
#Ferrari duo Sebastian #Vettel and Charles #Leclerc both saw their races end after their cars collided at the Brazilian Grand Prix. https://t.co/8xuUcZ6fx2 pic.twitter.com/1LIZhgwvKP

— Atlantide (@Atlantide4world) November 17, 2019
Other notes
* With a top three consisting of a Red Bull, a Toro Rosso and a [McLaren], the 2019 race at Interlagos is the first since the 2013 US Grand Prix not to feature either a Mercedes or a Ferrari on the podium.
* Gasly's second place for Toro Rosso is the best result for the Red Bull juniors since Vettel's win at Monza in 2008.
* Alfa Romeo's P4 and P5 finish betters the P5 and P6 the then-Sauber team scored in the 2012 German Grand Prix. Under the guise of Alfa, by the measure of a combined team finish, this is the Italian's outfit's best result since the 1951 Swiss Grand Prix. Remember that one?
Richard F Rose
Follow us on Twitter @Planet_F1 and like our Facebook page.