Conclusions from Austin: All hail King Hamilton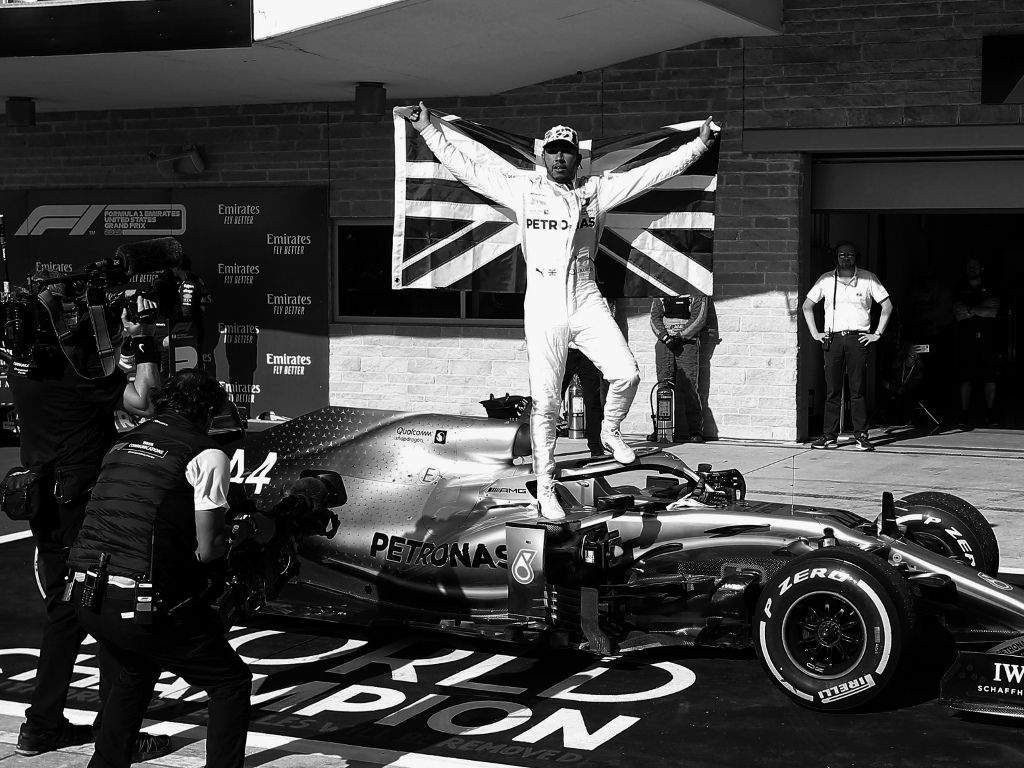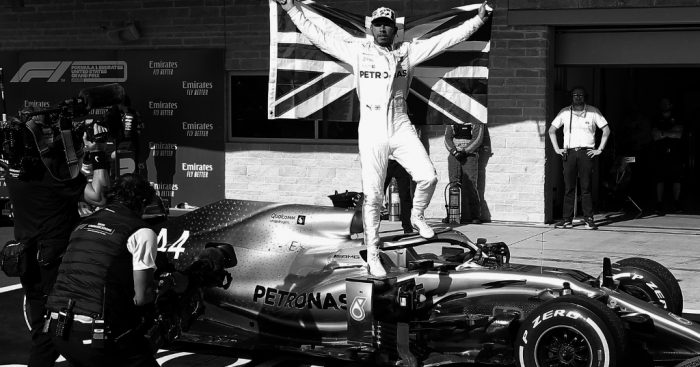 Lewis Hamilton is a six-time World Champion and there is no sign of anyone, not even Valtteri Bottas, stopping him in 2020.
Six!
There was little doubt that Lewis Hamilton would claim title number six in Austin. Quite simply, the weight of history and statistics was on his side. The only realistic way for Valterri Bottas to keep his hopes alive was for Hamilton to retire – an event that has not occurred since July 2018, or 31 grands prix ago.
The British star has also been a paragon of consistency and has largely cut out big mistakes. By way of example, the last time Hamilton retired with a non-technical problem was in May 2016, when he tangled with then team-mate Nico Rosberg at the Spanish Grand Prix. That was 76 races ago.
Hamilton has made a habit of winning races in the US, and although the sister Mercedes beat him to the chequered flag on Sunday, a second-place finish was more than sufficient to secure the crown in the US. And Texas was a fitting location for Hamilton's coronation – he is a rare breed in F1 in that he has global appeal in a way that most drivers do not; he is as comfortable with Hollywood A-listers as he is behind the wheel of a racing car.
The US Grand Prix again highlighted what makes Hamilton such a great champion. He was off-form in qualifying, only managing fifth on the grid. But once the race was underway Hamilton's tail was up and his one-stop strategy, coupled with excellent racecraft and tyre management, put him in contention for the win. "We're gonna go longer," Hamilton said when his team told him to pit, with Bottas bearing down on him.
This forced the Finn to overtake for position, something he had to do again in the closing stages of the race. That's the brilliance of Hamilton. He's always pushing; always thinking; always trying to win.
😅🍾 #USGP pic.twitter.com/zeTmnuu97y

— Mercedes-AMG F1 (@MercedesAMGF1) November 3, 2019
Tale of the tape
Hamilton's statistical record, for example his ability to avoid DNFs, verges on the unbelievable. He is only the second man in history, after Michael Schumacher, to clock half a dozen titles. Or put another way, he has as many titles as Ayrton Senna, Fernando Alonso and Nigel Mansell combined.
With 83 races wins and 150 podiums, Hamilton wins one in three races he starts, and has been in the top three in more than half of his entries. He will take some beating in 2020.
Champion. Of. The. World 🏆✊

"Still we rise, guys. Still we rise!"#ATeamComeTrue #SixTimes pic.twitter.com/ripF9B8NnY

— Mercedes-AMG F1 (@MercedesAMGF1) November 3, 2019
Bottas' surge
Bottas enjoyed a strong weekend and again underscored his credentials at challenging tracks. The Finnish driver seems to thrive when there is low grip (Sochi), bumps (Circuit of the Americas), or technicality (Suzuka).
Doubts remain over his decisiveness and consistency over a full campaign but Bottas is ending the season with a surge, which will be important if he has any ambition of launching a concerted title challenge next year.
Verstappen makes the most of it
It's been a fallow couple of months or so for Max Verstappen who before Sunday had just one podium in six races. Red Bull did not quite have the pace to match the Silver Arrows through the first and middle phases of the grand prix, yet Verstappen came close to stealing second from Hamilton.
LAP 54/56

🎧 VER: "Do we have full power? I want some power…"

Verstappen now less than 1.5s behind Hamilton (P2)#USGP 🇺🇸 #F1 pic.twitter.com/cGHgygD0lN

— Formula 1 (@F1) November 3, 2019
Realistically P3 was as good as it was going to get given the speed of the Mercedes W10 on the day.
No champagne for Ferrari team boss on his birthday
Mattia Binotto's 50th birthday will not be one for the Ferrari scrapbook. Indeed, it's probably better suited for the scrapheap. Charles Leclerc ran closer to the chasing pack than to the frontrunners for much of the grand prix, while the sister Ferrari in Sebastian Vettel's hands went backwards at the start and retired with a quite bizarre suspension failure.
Yee-haw. pic.twitter.com/0oTvuIyP4l

— Ky (@FiftyBucksss) November 3, 2019
Binotto is a likeable figure in the paddock but his first year in charge has been riddled by a series of failures that have meant neither driver has been in the running for the title. And the US Grand Prix offers a neat window into what needs to be fixed at Maranello.
Other conclusions
* Kimi Raikkonen, last year's race winner, gambled on a contra strategy and started the race on soft tyres when everyone else was on harder compounds. The gamble paid off at the start as he quickly climbed to P11 from 17th, and although he ran in the top 10 for periods of the race, the Alfa ultimately just missed out on scoring a point.
* Daniel Ricciardo admitted before the race that Renault's main rivals are McLaren, rather than the likes of Red Bull, Merc and Ferrari. Ricciardo ran a strong race to sixth and was best of the rest behind the aforementioned trio. The Australian had the added bonus of getting one over McLaren's Lando Norris with a sweet overtake on lap 9.
Your package is on its way and will arrive within the next 3-5 business days #USGP pic.twitter.com/x1iB5zxeUu

— iGP Manager (@iGPManager) November 3, 2019
* Alex Albon extended his streak of top-six finishes to six with P5 in Austin. In some ways this may have been his best drive yet for Red Bull, as he had to make his way from the back of the field after early contact with the McLaren of Carlos Sainz. Albon is solid, albeit unspectacular, relative to team-mate Verstappen, and on days like today that is probably good enough.
Richard F Rose
Follow us on Twitter @Planet_F1 and like our Facebook page.