We look back at a season to remember for Hamilton, Leclerc, and Gasly; assess where it went wrong for the likes of Vettel, Bottas and Alonso; unpack the domination of the big three teams; and identify the drivers to watch in 2019.
Three-pointed star now number 2 on power, even if Silver Arrows are still first
It seems like just yesterday that F1 turned up in Melbourne. Analysts were convinced that Mercedes were the team to beat – and were largely correct – but many also thought Ferrari were adrift of the Silver Arrows and Red Bull. As it turned out, Sebastian Vettel and Ferrari set the pace in Australia, Bahrain, and China. But as this column noted after the visit Down Under, Ferrari-powered cars made significant on-year progress. None of the Mercedes customer teams finished in the top 10 at Albert Park, compared with three in 2017. Indeed, in the first three races of the year Esteban Ocon's 10th was the only time a Mercedes customer scored points.
There was a clear power shift as Ferrari emerged with the most powerful power unit through the 2018 campaign, as proved by both Haas and Sauber's excellent season. That said, Mercedes power was never far off, but Renault failed to capitalise on early gains and some believe have fallen behind Honda in the power stakes. Looking ahead, the other manufacturers will be working at full throttle in the off-season to match the Italian outfit, though its clever oil-burning tricks and battery arrangement are no longer secret.
But power isn't everything.
Mercedes won the Constructors due to slick organisation, best-of-class operations, decisive strategy calls – and they have a flawless Lewis Hamilton. Ferrari are still some way off the Champions in these areas and some experts have suggested that Vettel's mistakes stem from feeling pressure related to Prancing Horse's deficiencies in relation to Mercedes. Five straight Constructors titles for Mercedes is an incredible achievement, and puts the German constructor just one behind Ferrari's six, which were won when Michael Schumacher was at the height of his powers.
Where did Vettel lose the title?
Take your pick from:
Running wide after a banzai move in Baku, which cost points.
Clashing with Valtteri Bottas on lap 1 at Paul Ricard.
Slithering off the track into retirement from the lead in Germany.
Making contact with hamilton on lap 1 at Monza.
Picking up a three-place grid penalty in P1 in Austin.
Tangling with Daniel Ricciardo on lap 1 in Austin.
Making contact with Max Verstappen at Spoon Curve in Japan.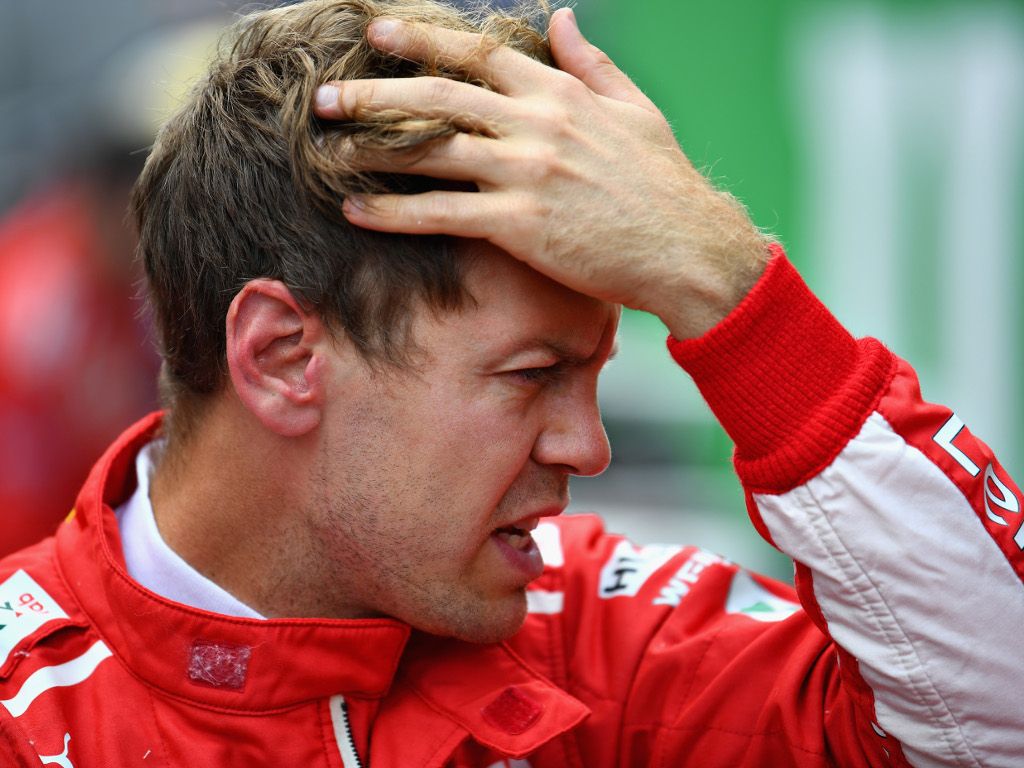 Or how Hamilton won it
Then there were Vettel's numerous micro errors in qualifying: running wide here and there, or snatching a brake into a slow corner. "You cannot beat Lewis Hamilton to a Championship by making so many mistakes, that's a fact," said Nico Rosberg after the US race. And this is a man who knows the psychological perils and challenges of going into combat with Hamilton.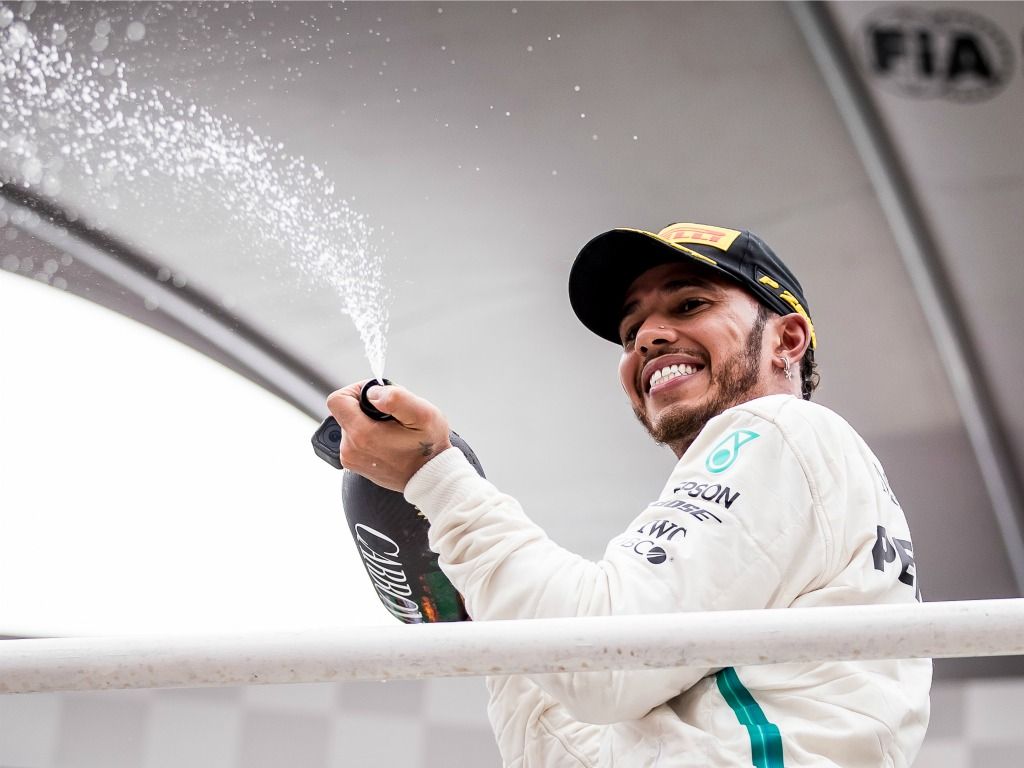 Yet Vettel's errors were not made in a vacuum, but come amid an intense, relentless pressure from Hamilton who in 2018 transcended even his own greatest heights. For the second year running it was in Singapore where the title turned, arguably decisively. This time it had nothing to do with Ferrari, but it was all about the quicksilver Hamilton. As this column noted after the grand prix, "Hamilton was untouchable all weekend. The pole lap was inch perfect; beautiful in its control and speed." Quite simply, it was symbolic of Hamilton's rise to become not only one of the greats of his generation, but of any generation.
Big three sweep aside all comers, again
It has now been five seasons since a manufacturer that is not Mercedes, Red Bull, or Ferrari has won a race. Kimi Raikkonen's win for Lotus in Australia in the opening round of the 2013 season being the last time a team from outside the so-called big three took a win. Put another way, the big three have won every one of the last 118 races.
But it was an odd season for some of the six drivers lucky enough to find themselves behind the wheel of these cars.
Ricciardo won twice, but failed to appear on the podium again – and suffered a depressing series of reliability issues, retiring from every third grand prix on average. As for team-mate Verstappen, the youngster turned around a patchy start to the season and also picked up a couple of wins to add to his tally, and should have had a another in Brazil but for Ocon's moment of madness. His five straight podiums at the tail-end of the season prove he is a man on the move heading into 2019.
Then there is the case of Bottas, whose woes have been widely chronicled on this platform.  The Finn was the only big three driver to fail to win a grand prix in 2018. Yes, the puncture in Baku was unlucky and cost him the win, as did team orders in Sochi. Still, he drives for the team that has won 85 of the last 100 grands prix, and a big fat zero in the victory column is a serious threat to his credibility as a frontline driver.
Fellow Finn Raikkonen, meanwhile, ended his fallow spell that lasted more than a century of races with a popular victory in the US. His experience will be useful to a Sauber team that outdeveloped even the big three in terms of pure pace gained year-on-year.
So, to Formula 1.5
Such is the domination of the aforementioned trio that only one other team scored a podium this season: Force India. And such is the weirdness of F1, this is a constructor that now technically no longer exists.  Perez, though, underscored his reputation as the master of opportunism to bag his eighth career podium in Baku. The Mexican described the last two laps of the race as the best of his career as he got past Vettel and defended successfully, all while shod with the slower super-soft rubber.
But it was Renault that claimed fourth in the Constructors standings, albeit miles off the pace of the likes of Mercedes, Ferrari and Red Bull.
Rookies rip it up
Charles Leclerc was as consistent as he was brilliant. The Ferrari-bound youngster already has an impressive highlights reel, not least battling successfully against the departing Fernando Alonso on several occasions. Perhaps his best showing of all was his weekend in Brazil, where he claimed the best of the rest 'win' behind the top three teams, and he also had a good tussle with Vettel late on, despite being on old tyres. The most impressive part of Leclerc's weekend, though, came at the end of Q2 on the Saturday. It may be but a footnote on the weekend, but on a damp track many midfield runners had abandoned second runs and those that did go out couldn't improve. Leclerc defied his team to have one last crack and even though conditions were tricky, he banged in his personal best to get his Sauber into Q3 against the odds.
It could be argued that the best single performance from a newcomer was Pierre Gasly in Bahrain. Gasly found himself amid prestigious company by scoring a fourth-place finish in his seventh grand prix. None other than Vettel achieved the same feat, for Toro Rosso too, at the 2007 Chinese Grand Prix. Gasly's weekend was flawless from the green light for free practice 1 through to the chequered flag of the race. A review of the various sessions in Bahrain shows that the race result was no fluke:
FP1: 7th
FP2: 8th
FP3: 10th
Qualifying: 6th
Race: 4th
Tick tock to 2019
Fans are in for a treat with Leclerc moving to Ferrari alongside Vettel and Gasly joining Verstappen at Red Bull. This is among a number of salivating driver pairings served up for 2019. It's too early to make predictions about which machinery will come out on top, though some of the aforementioned statistics suggest that it will be hard to look past the big three. But who knows: perhaps Mercedes are at the end of their cycle, and perhaps the Honda-Red Bull marriage won't need to the type of counselling that we saw at McLaren. Maybe McLaren will find their way again, and what odds on Ricciardo revitalising Renault…
Nonetheless, beyond the manufacturers' varying fortunes, next season will be make-or-break for several drivers at varying stages of their careers.
Some analysts have already predicted that Leclerc will give Vettel a hard time, though fewer believe that Gasly can get the better of Verstappen, especially since Red Bull has essentially become the young Dutchman's team.
The departing Red Bull star Ricciardo, meanwhile, believes in the Renault project and is willing to help the team build its way towards competitiveness. If the Australian gets it right, he'll be aiming to pull of something along the lines of what Hamilton did when he moved to Mercedes when they were uncompetitive. But if Ricciardo gets it wrong, he could end up like Alonso in recent years, albeit without two titles.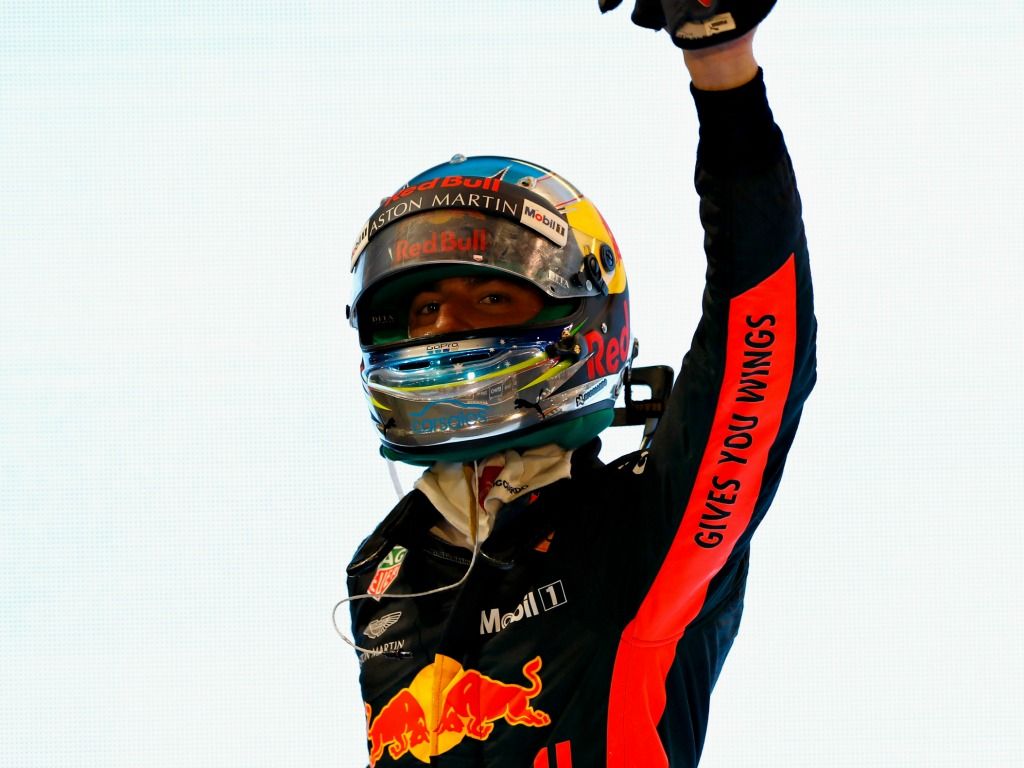 Also tantalising is seeing how Nico Hulkenberg stacks up against the multiple race winner, with the German knowing full well that his career will be all but over if he is soundly defeated by the incoming Ricciardo. The dynamic is similar at McLaren, where the young but well travelled Carlos Sainz will partner another lightning-fast rookie in Lando Norris. And how will the Cinderella-man Robert Kubica fare against the prodigy George Russell? In around 130 days' time we will start to get some answers to these questions.
And the prospect of watching this unfold offers some solace to seeing Alonso leave. The Spaniard is perhaps the most fiercely competitive driver to have ever raced in F1, and it is a travesty that both Ferrari and, more acutely, McLaren failed to give him the machinery to match his talent.
Richard F Rose