Conclusions from the Austrian Grand Prix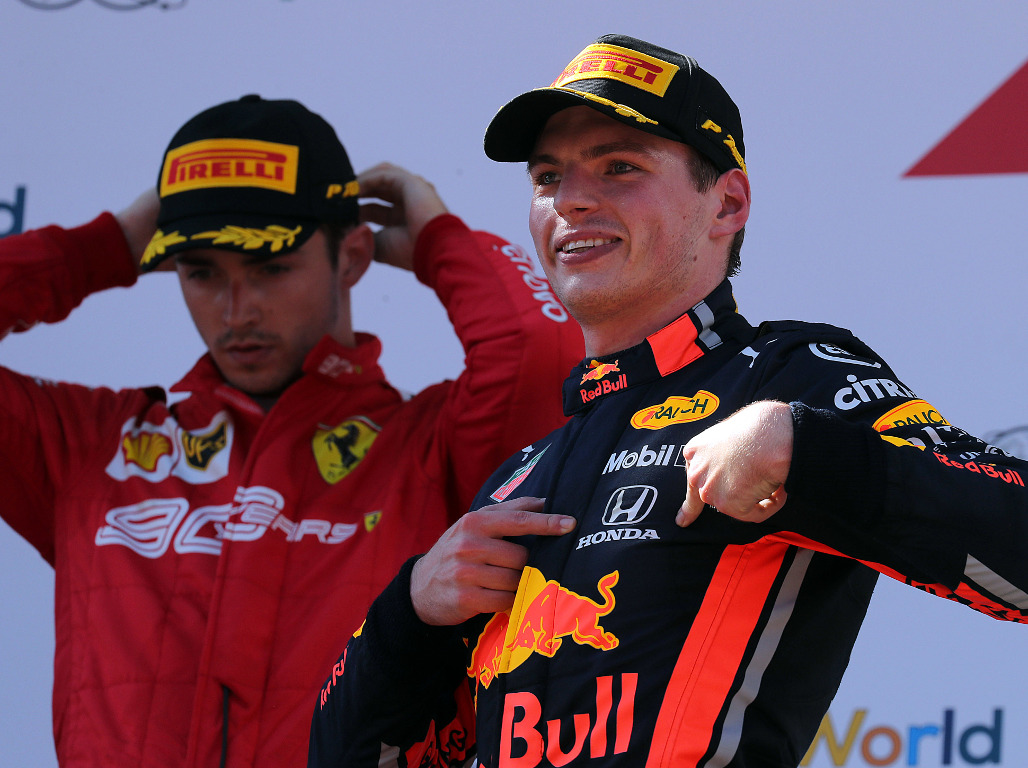 That incident between the young Ferrari and Red Bull stars dominated post-race discussions but it was a great weekend for Red Bull Honda and McLaren without Honda, while Mercedes and the championship leader endured a troubled weekend.
Austria and Max deliver but more heartbreak for Leclerc
The stewards have been in the headlines far too often in 2019, and their investigation into Max Verstappen's overtake on Charles Leclerc in the closing stages of a thrilling Austrian Grand Prix thrust them back into the spotlight all over again.
Any analysis of the incident in question is only worth making before noting a few things. First, Austria and the tens of thousands of Dutch fans who made the trip there meant that this was a grand prix for the ages.
Second, Verstappen drove a magnificent race after a poor start (he hadn't been the fancied driver according to Unibet sports betting), recovering from seventh to claim another great win in his growing catalogue of classics.
Third, after the drama and disappointment of Bahrain, even the most cold-hearted of fan must sympathise with Leclerc who has seen two great race-winning opportunities go abegging.
Fourth, neither the Verstappen/Leclerc incident nor the Lewis Hamilton/Sebastian Vettel one should have gone to the stewards at all. These are F1 drivers and they should be given the scope and freedom to race.
That said, the stewards have for some time now been inconsistent in their application of the rules. Ferrari boss Mattia Binotto said Verstappen had both caused a collision and forced another car off the track. There is some precedent to a driver receiving a penalty for this type of maneuver. See Nico Rosberg's 5-second penalty for running a certain Verstappen off the road in Germany in 2016.
It has now become an urgent matter for the FIA to review both the laws and their application so that drivers and fans can focus on what everyone is here for: Racing. And as both Verstappen and Leclerc are just 21, there is no doubt that this was the first of many duels that the pair will be involved in on the race track — hopefully without the involvement of the stewards.
A result that changes everything?
The grapevine was, before the Austrian Grand Prix, buzzing with rumours about a performance clause in Verstappen's contract that would allow him to leave Red Bull, with Ferrari and Mercedes both keen on acquiring his services.
Verstappen brushed aside questions of him potentially leaving Red Bull, but more emphatic was the way the young Dutch star extracted such blistering pace from the RB15 (the only blistering achieved by his team-mate Pierre Gasly was on his tyres in another abject performance in which he was lapped by the imperious Verstappen) which makes moot any thought that the team cannot provide their driver with race-winning machinery.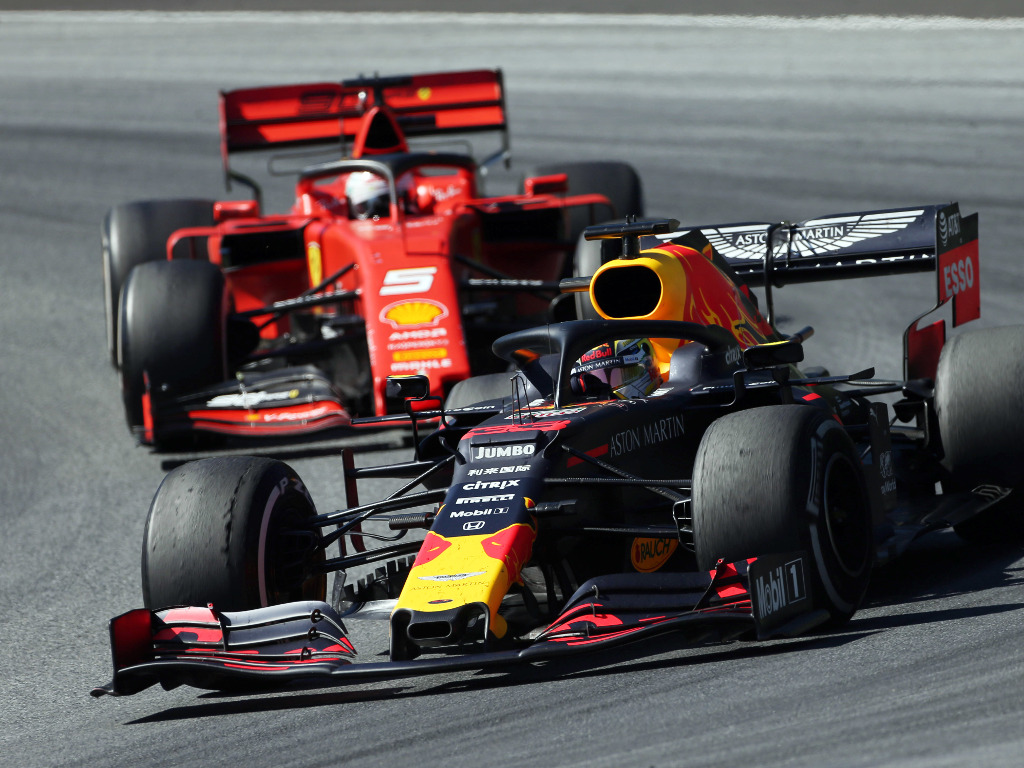 The way Verstappen managed to rotate the RB15 through the apex of the corners was reminiscent of the blown diffuser era and will be a major worry for the likes of Ferrari and Mercedes. A chassis designed by Adrian Newey generally will be the class of the field so what is more telling is that with Honda power Red Bull have been both quick and reliable. A first win for Honda since 2006 is a great boost for Red Bull and the Japanese manufacturer, but also for F1, which needs diversity among manufacturers of both power units and cars.
Forgettable weekend for championship leader as Mercs wilt in the heat
Lewis Hamilton was in a phlegmatic mood after a scrappy weekend in which he received a grid penalty for blocking Kimi Raikkonen in qualifying. Then, in the grand prix, he sustained front-wing damage after making a mistake and running over a kerb.
"I don't feel like I have to write off the weekend. I got fifth, and I got points, so we just move on," said Hamilton, who heads into his home race with a still significant 31-point lead over his team-mate.
More telling was Mercedes's struggles in the heat of the Austrian summer. The W10 ran hot through the weekend, which meant both Hamilton and Valterri Bottas had to lift and coast to manage engine temperatures.
Engine overheating, restricted engine modes and aerodynamic issues.

Mercedes "just couldn't race" in Austria.https://t.co/WbKJYi0YFE #F1 #AustrianGP pic.twitter.com/QpL8unWNM1

— PlanetF1 (@Planet_F1) June 30, 2019
"As far as I'm aware, it wasn't an issue for the Ferraris and the Red Bulls, but for us it certainly was a massive issue. We had a good pace today, but we just couldn't race, so that's how this track reveals a limitation of our car," said Hamilton.
With the mercury reaching 34C in the UK this weekend, and with hot races also expected in Germany and Hungary, both Ferrari and Red Bull will fancy a couple more wins in the summer.
Norris and Sainz (and Renault) power McLaren forward
Given that Honda powered Red Bull to victory, it might be a foregone conclusion that McLaren regret the messy divorce at the end of 2017. However, the Woking-based outfit has made real progress with Renault in 2019 and now have 52 points, just 10 adrift of their entire haul last season.
The papaya cars have also emerged as the best of the rest in recent races, which is a point underscored by Lando Norris starting in P5 after qualifying just 0.5 seconds behind Valterri Bottas. The young Brit briefly found his way into the top four on the first lap of the race before bringing home his MCL34 in a brilliant sixth.
That start though @LandoNorris 😎#AustrianGP #F1 pic.twitter.com/T7QAHG9kXA

— Formula 1 (@F1) June 30, 2019
But Carlos Sainz's drive was even better and every bit as good as Verstappen's march to victory. Forced to start at the back of the grid due to a grid penalty, the Spaniard ran long in the first stint and then charged through the field to claim eighth. And it could have been even better.
"Great overtaking until my front wing broke when attacking Gasly," Sainz tweeted after the race.
Alfa improve and Gio finally bags a point
Alfa Romeo have struggled to live up to the pre-season hype but Raikkonen found himself in a race with the frontrunners in the early phase in the grand prix. The Finn ultimately finished ninth and also enjoyed an excellent battle with the struggling Gasly.
Antonio Giovinazzi scored his first point of the season with P10 and will be encouraged by outqualifying his team-mate in France and getting closer to him in Austria.
A promise is a promise.. (especially with your boss). ✂️

#AustrianGP pic.twitter.com/TEQydDLyU1

— Alfa Romeo Racing ORLEN (@alfaromeoracing) June 30, 2019
Richard F Rose
Follow us on Twitter @Planet_F1 and like our Facebook page.