Conclusions from the Belgian Grand Prix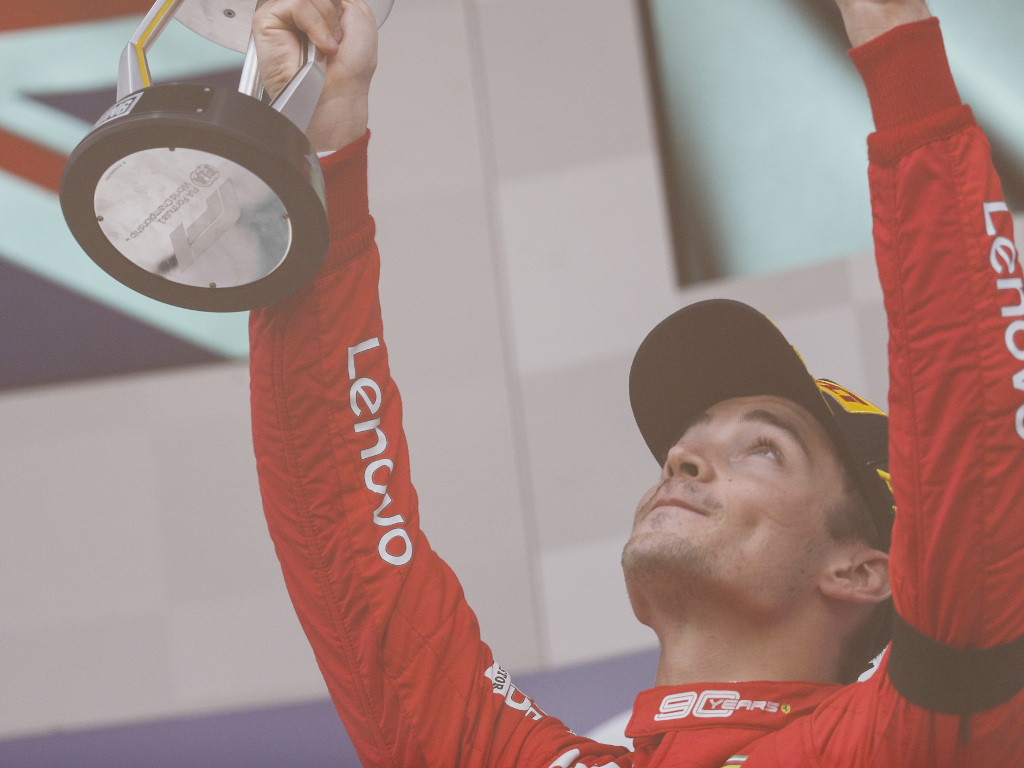 The brightest light in F1 wins on a dark weekend for racing, Ferrari go old school, Red Bull's newcomer makes a statement, Haas perfect the art of going backwards, and McLaren have a great race – but for only 43 laps of a 44-lap race.
A worthy victor on a dark weekend for racing
Charles Leclerc now sports some facial hair. A bit of growth on his chin and a moustache befitting of such heroes as Graham Hill from one of F1's golden ages. There has always been a classical elegance to Leclerc. He is a racer who believes in racing the proper way.
Much like the moustached stars of old, tragedy has often cast a shadow of the young Monagasque. The death of Leclerc's godfather, friend and mentor Jules Bianchi in 2015 left an indelible mark on him while also accelerating his ascent to become a Ferrari works driver.
Leclerc finally won an F1 grand prix on Sunday, manfully fending off a late attack from Lewis Hamilton. Although Leclerc achieved a semblance of redemption after having race wins snatched from him in Bahrain and Austria, this weekend was not really about him; but rather about Anthoine Hubert who was killed in Saturday's F2 race at Spa.
A class act both on and off the track, Leclerc paid tribute to Hubert by pointing to the sky after the race. "We have lost a friend first of all, and it's very difficult in these situations so I would like to dedicate this win to him," Leclerc said. "I can't fully enjoy my first victory but it is a memory that will live with me forever."
Eloquent stuff from race winner @Charles_Leclerc as he sums up an emotional day at Spa#F1 #BelgianGP 🇧🇪 pic.twitter.com/4D8SvHvZRM

— Formula 1 (@F1) September 1, 2019
Ferrari win but weaknesses remain
"Aerodynamics are for people who can't build engines," Ferrari founder Enzo Ferrari once said. If Leclerc is a classical driver of the old school, there is a sense that the Prancing Horse's current strengths of power and straightline speed are also a throwback to a different age. Even with DRS and a slipstream, Hamilton in the Mercedes was still just 5kph faster than the Ferraris.
While Spa's long straights played to the strengths of the men from Maranello, familiar issues emerged through the race weekend. Mercedes were much closer to Ferrari in race trim, the Silver Arrows were softer on their tyres, they were around 0.5 seconds faster than the red cars in the twisty and technical second sector, and the German outfit also got the better of their rivals on the strategy front by pushing Sebastian Vettel into an early pit stop.
The net result was that Vettel had to make a second stop for rubber, costing Ferrari a potential 1-2 finish that had indeed looked like an odds-on certainty through much of the weekend.
Leclerc is most definitely the real deal but right now it is obvious that Ferrari are not.
Albon makes a statement but watch out for the Torpedo
Alex Albon first race for Red Bull after his promotion was compromised by a grid penalty (not of his making) that left him starting 17th. Starting on an offset strategy on mediums with much of the field on soft rubber, the race came to Albon in the later stage when that was inverted. On softs he scythed through the field, making the overtake of the race by undercutting Daniel Ricciardo at Rivage before overtaking the Renault on the outside of the next corner.
Alex Albon's gorgeous overtake on Daniel Ricciardo 😍#BelgianGP 🇧🇪 pic.twitter.com/9dPZWOvfvX

— SUNDAY DRIVE 🏎 (@SundayDriveF1) September 1, 2019
It is true that Lando Norris's late drama as well as Max Verstappen's first-lap retirement helped elevate Albon up the order, but he capitalised to maximise his result and finish an impressive P5. It was exactly the sort of aggressive yet decisive approach to racing that his predecessor Pierre Gasly struggled to execute at Red Bull in the first part of the season.
Daniil Kvyat in the Toro Rosso, meanwhile, also enjoyed a brilliant day, and managed to (somewhat quietly) make his way up to an impressive P7 after starting 19th.
Lando feels like Nando
McLaren's stellar season thus far means the Woking team have barely missed Fernando Alonso. Poor Norris, though, felt some Alonso-esque bad luck at Spa when his engine failed with one lap to go. Fully deserving of P5, anyone who heard his full uncensored radio message will have complete empathy with the young Brit.
Lando Norris Team radio uncensored after his engine failure

Gutted for him 🙁#F1 #BelgianGP pic.twitter.com/YZQ8XuCtJX

— Eau rouge (@Insidef1) September 1, 2019
Which way is forward?
Haas are something like F1's great entertainers. Unfortunately for them that is based largely on their poor performances. The Belgian Grand Prix was no different. Kevin Magnussen seemed to perfect the art of going backwards in a race while Romain Grosjean's radio message smacked of a man who had given up not only on the race but perhaps on next season, too.
When pushed by his engineer to go for overtakes, Grosjean replied: "Sorry dude. We have been here 30 laps. There is no chance. We are missing 20 kph. It's not possible…"
Yikes.
RIP Anthoine
Before the grand prix, F1 held a minute's silence for Hubert who so tragically succumbed to the injuries he suffered after crashing heavily on the Kemmel Straight. A fan-led initiative resulted in applause across the grandstands on lap 19 in honour of Hubert, whose car bore the number 19.
LAP 19 #RacingForAnthoine ❤️ pic.twitter.com/psYaxByNyp

— Sky Sports F1 (@SkySportsF1) September 1, 2019
In their personal capacity many drivers paid tribute to Hubert too. Ricciardo said: "You question: is it [racing] really worth it?" while Gasly said: 'I'm not ready at 22, 23 to live this kind of moment to lose one of your best mates."
Hubert's untimely death serves to remind everyone involved with F1 that it remains an intrinsically dangerous pursuit. It has become all too easy to be lulled into thinking that racing is safe, and for fans to bemoan modern safety features and the alleged sanitisation of F1.
Yet the reality is that no matter the technology or regulations, it is impossible to fully protect drivers from the dangers of blunt force trauma and high-G collisions.
Let us remember that and show drivers, both old and new and through the ranks, the respect that they deserve for risking everything for themselves, but also to entertain us.
Richard F Rose
Follow us on Twitter @Planet_F1 and like our Facebook page.