Max Verstappen can rightly feel aggrieved to miss out on the win, Mercedes power towards another record, Sebastian Vettel's streak without a win gets ever longer, Charles Leclerc does the lap of his life, and Stoffel Vandoorne shows that he can race…
Turn 2 trouble
Interlagos is a classic track and has played host to some epic contests. From the dramatic Lewis Hamilton overtake on Timo Glock in the 2008 title decider to Sebastian Vettel's recovery drive in 2012.
No less dramatic but in no way epic was Esteban Ocon's clumsy attempt to unlap himself and making contact with the race leader on lap 44 of the 2018 Brazilian Grand Prix.
Max Verstappen lost the victory as a result and although many have made the point that backmakers are entitled to unlap themselves, they benefit no one by compromising the leaders.
Verstappen – Ocon incident from different angles. #BrazilianGP pic.twitter.com/axAGa63E5I

— Oana Popoiu (@Oana_Popoiu) November 11, 2018
Like a child who only burns its hand on a hot place once, Verstappen will undoubtedly use this experience to grow and mature – even if his singular focus after the race was finding Ocon, which he did, whereupon he shoved the Frenchman.
Perhaps most telling of all was Hamilton's response to the incident.
The five-time Champion suggested that he would have been in a "different headspace" if he had been presented with a similar situation.
Hamilton has been flawless all season, yet deep down will be hoping that the fast but volatile Verstappen does not heed his advice. As we saw on lap 40, Verstappen, when given the machinery and strategy, has more than enough speed to beat the Mercedes star.
Five of the best for the three pointed star
Hamilton may have been gifted the victory and Valtteri Bottas may have endured yet another patchy race, but there was still no stopping Mercedes from accumulating enough points to beat Ferrari to the Constructors title.
Five straight titles puts the German manufacturer just one behind Ferrari's six, which were won when Michael Schumacher was at the height of his powers.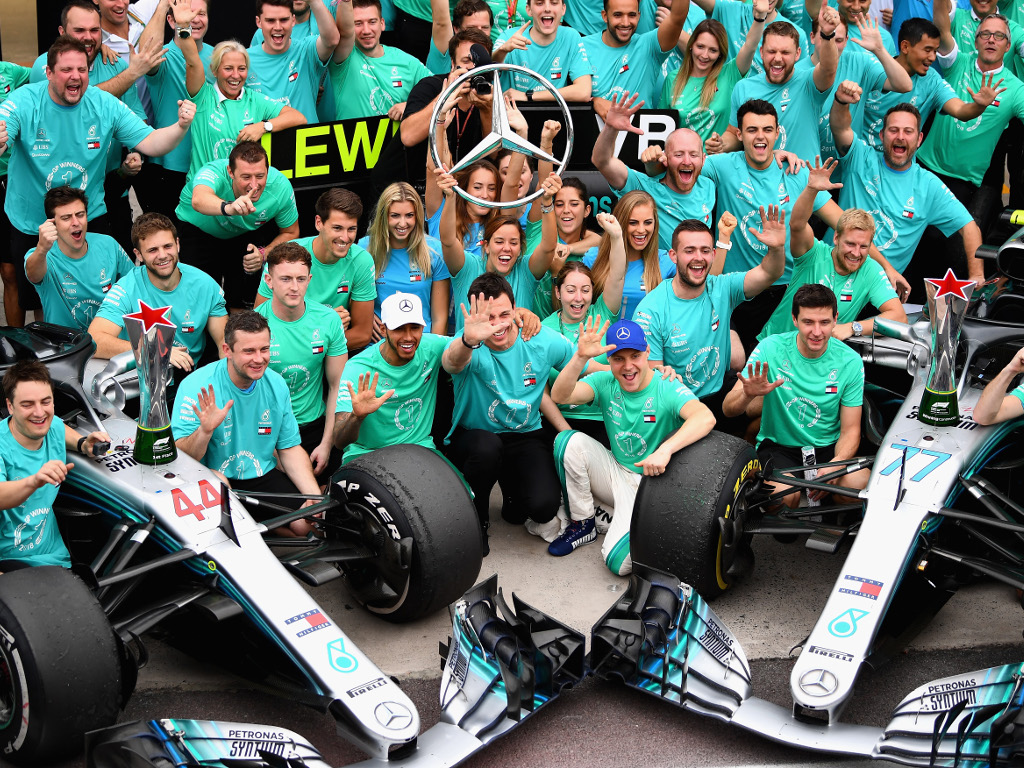 It's a staggering record for Mercedes, especially when one considers that in 2018 Ferrari's power unit surpassed Mercedes on outright power and pace.
Toto Wolff and co have been relentless all season and have minimised mistakes, made the right calls regarding team orders, and converted opportunities into points, podiums, and wins (at least Hamilton has won and won often).
Red Bull rock 'n roll
Without a grid penalty, Daniel Ricciardo would no doubt have been in contention for the win. The Australian executed yet another cracking recovery drive to finish fourth from eleventh.
LAP 46/71

Meanwhile, Ricciardo muscles his way past Vettel for P5 💪#BrazilGP 🇧🇷 #F1 pic.twitter.com/ba2nfdOfqH

— Formula 1 (@F1) November 11, 2018
Ricciardo, as has been noted before, must be wondering if switching to Renault is right for his career as Red Bull seem to have made up ground on Mercedes and Ferrari, and also have Honda power to look forward to in 2019.
Ricciardo and Verstappen have one more race together as team-mates, and wouldn't it be something special to see them go toe-to-toe in Abu Dhabi without penalties or reliability issues.
Seb's season unravels
The title fight is over. Sebastian Vettel nonetheless showed on Saturday in qualifying that he still wants to get the better of Hamilton.
He fell just short but Ferrari went into the race on an offset strategy after some clever thinking in Q2 put both Vettel and Kimi Raikkonen on soft tyres as opposed to the super softs for both Mercedes and Red Bull.
Vettel made a mistake in the early phase of the race, ceding a position to Raikkonen, and was later asked to move aside for the Finn, who got past Bottas. Vettel, though, just didn't have the pace – his engineer at one point asking "can't you go any faster".
Raikkonen seemed to switch on the tyres to claim a podium while Vettel ultimately finished in sixth, well adrift of the top four runners and also behind the struggling Bottas.
Vettel could use a race win heading into 2019. He hasn't stood on the top step in seven races – his last race victory coming in Belgium way back in August.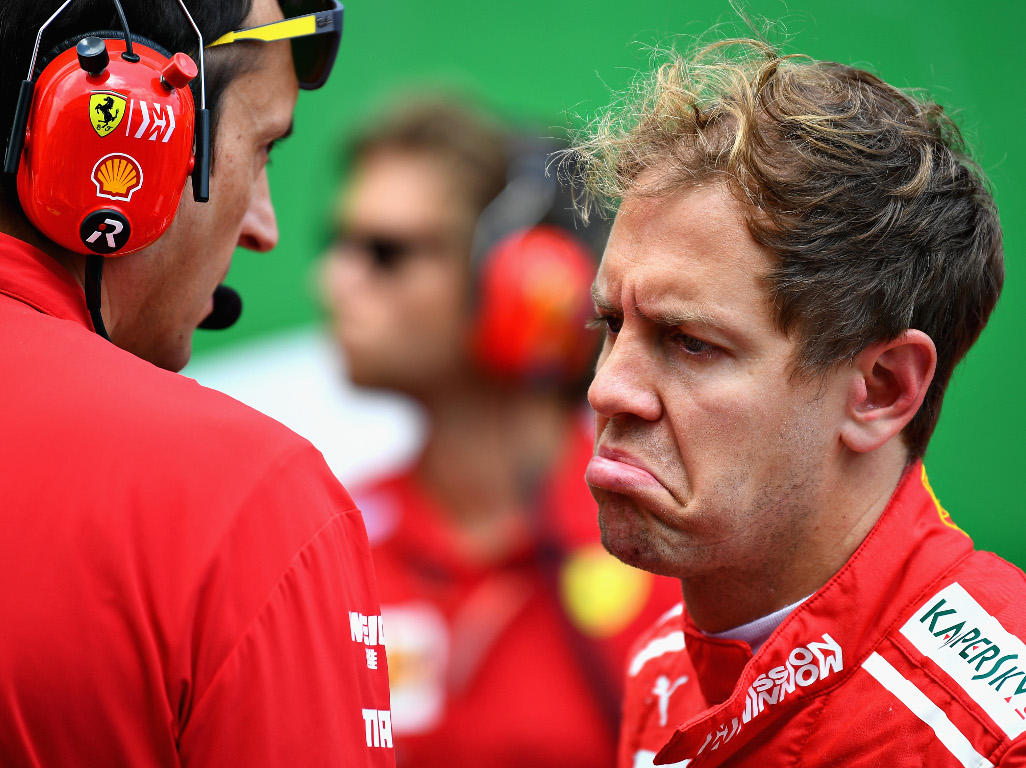 Leclerc: a footnote worth highlighting
The Ferrari-bound youngster had another excellent Sunday. Seventh place gave the Sauber man the best of the rest 'win' behind the top three teams, and he also had a good tussle with Vettel late on, despite being on worn tyres.
That said, the most impressive part of Charles Leclerc's weekend came at the end of Q2 on Saturday.
It may be but a footnote on the weekend, but on a damp track many midfield runners had abandoned second runs and those that did go out couldn't improve.
Leclerc defied his team to have one last crack and even though conditions were tricky, Leclerc banged in his personal best to get his Sauber into Q3.
Q2. Rain falling. Facing elimination….@Charles_Leclerc absolutely NAILS the Interlagos Circuit!

And he's got a Ferrari to play with in 2019 too 😉#BrazilGP 🇧🇷 #F1 pic.twitter.com/Y7bSmfdcNr

— Formula 1 (@F1) November 10, 2018
Newboys know where to look
Leclerc really is the exemplar of what a rookie or young driver needs to do to get noticed. The likes of Lando Norris and George Russell will be eager to emulate Leclerc rather than some of the other youngsters on the grid. Stoffel Vandoorne comes to mind.
The Belgian has struggled to get the better of Fernando Alonso in qualifying and although he scored points in Mexico, has failed to both get into the top 10 or make an impression when going wheel to wheel.
That changed in Brazil, as Vandoorne battled valiantly against Alonso and made a series of superb overtakes. It shouldn't – and can't – take 40 odd race starts to show potential, though, if a driver wants a long-term career at the pinnacle of motorsport.
Richard F Rose