For much of the field the 2019 visit to Hockenheim was either a horror show or something from a black comedy. Or perhaps both if you're Pierre Gasly.
Max has to work for it
"What a race!" was Sebastian Vettel's assessment after crossing the finish line at the 2019 German Grand Prix. Fellow podium finisher Daniil Kvyat summed it up better. "The race was a horror movie mixed with black comedy."
But there was joy for Vettel and Kvyat, both of whom finding a degree of redemption after difficult phases of their respective careers. Kvyat, remember, has been sacked by both Red Bull and Toro Rosso, while Vettel's 2018 title hopes derailed at Hockenheim with an innocuous error that resulted in an embarrassing crash into the barriers.
For Max Verstappen there was an understated happiness after the race; the youngster's emotions were firmly in check after claiming his seventh career grand prix victory. Verstappen thrives in difficult weather conditions but it is a testament to his self belief that winning is, in a sense, not something to celebrate. It is what he expects every time he is buckled into the cockpit.
Yet the changing conditions, Safety Cars and multiple pit stops meant that Verstappen had to work for this win, his second of the season, which brings him to within touching distance of Valtteri Bottas in the standings. There will be many more wins and at this rate of progress it won't be long before Verstappen doesn't have to work this hard for them.
The horror. Oh the horror.
At least one-third of the field will leave Hockenheim rueing missed opportunities. Sergio Perez was the first to crash out of an eventful race – and then watched his Racing Point team-mate play a strategic blinder to put slicks on with 20 laps to go at the exact crossover point at which dry tyres were optimal. Lance Stroll led briefly and will consider himself a touch unfortunate to miss out on a podium.
Then there is Nico Hulkenberg, who crashed out from P4, trailing the Mercedes duo who would later suffer mishaps of their own. The German driver is unlikely to have a better opportunity to claim that elusive first podium.
Still chasing that elusive first win is Charles Leclerc. He too crashed out just as Ferrari had nailed their strategy. The young star from Monaco was critical of the tarmac used in Hockenheim's run-off, but as in Monte Carlo and Baku he only has himself to blame.
Turn 17……. very slippery 💦☔🌧️ #GermanGP@LewisHamilton @Charles_Leclerc @ScuderiaFerrari @MercedesAMGF1 @GermanGrandPrix pic.twitter.com/ndowOsnM8P

— Alex Dennis Münster (@alex09dennis) July 28, 2019
It was worse still for Pierre Gasly. He was overtaken on track by Alex Albion in the junior team, before making contact with the Toro Rosso in an incident that ended his race. Regardless, he was miles behind team-mate Verstappen and Kvyat, too.
But the worst horror of all was probably reserved for Bottas. With points-leader Lewis Hamilton enduring his worst grand prix for many a year, Bottas had an opportunity to claw back 15 or even 18 points but instead scored zero by binning his Merc in the closing stages.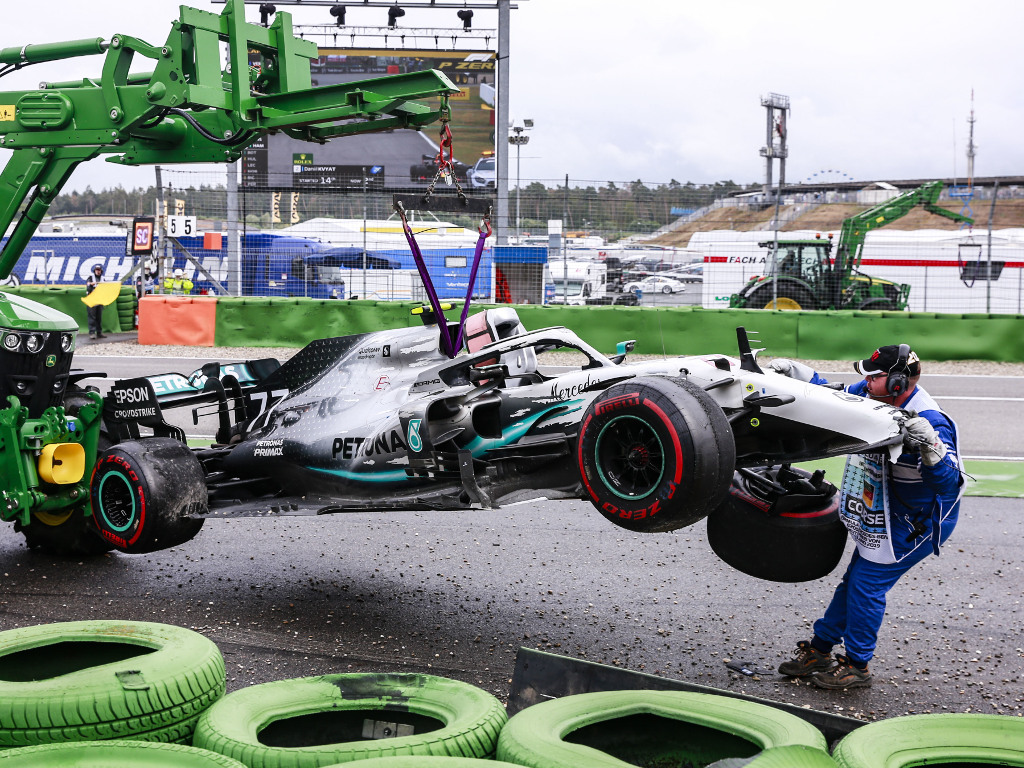 F1 still manages to confound
Despite the 2019 German race going down as an all-time classic, there remains good reason to question F1's modus operandi.
The three laps behind the Safety Car were a waste of everyone's time. Kevin Magnusses, Max Verstappen and Carlos Sainz were among the drivers to come on team radio to say "let's go racing".
The conservatism was misplaced given that within a handful of laps cars were darting into the pit lane to change full wets for intermediates. There was also confusion as to whether the initial laps behind the safety car would count towards the race total. F1 really has made a habit of creating unnecessary confusion.
FORMATION LAP 👀

It's almost time

The #GermanGP will start behind the Safety Car due to the wet conditions at Hockenheim#F1 🇩🇪 pic.twitter.com/CCrZKdQBbI

— Formula 1 (@F1) July 28, 2019
Again the stewards confounded expectations by choosing not to penalise Ferrari and Leclerc for what was an obvious unsafe release into the path of Romain Grosjean's Haas at the first round of pit stops.
What a travesty, too, that Hockenheim at this stage has no place on the calendar in the future. The classic old venue has served up some epic races. It deserves to stay: it's a real racers' track because it punishes mistakes. Just as the likes of Hulkenberg, Leclerc and Bottas.
Other observations
* The Haas drivers crashed into each other again – just two weeks after taking each other out at Silverstone. Rumours abound that Grosjean may be dropped in favour of Esteban Ocon. That may not solve the problem, though. Remember Ocon and team-mate Perez would regularly come together, with the Frenchman once accusing Perez of "trying to kill me" when they tangled at Spa.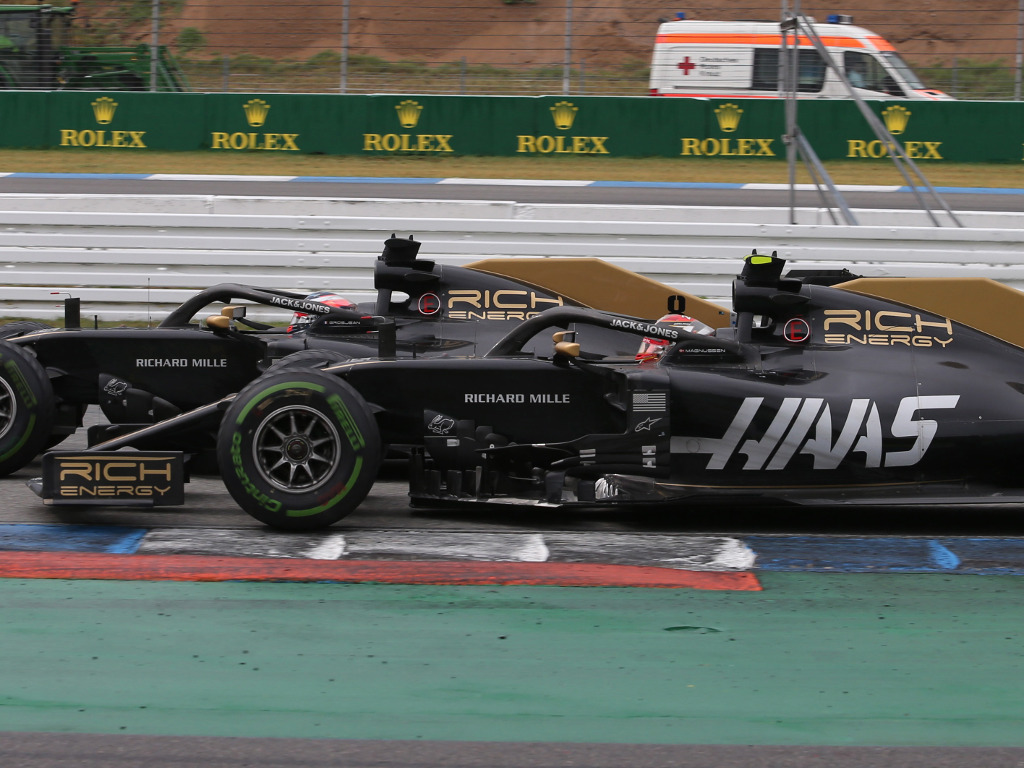 * Albon, after the race, admitted that he was reluctant to race Hamilton and, as a result of some hesitation, fell from fourth to eighth. The Toro Rosso youngster recovered to claim sixth but given that he ran as high as P4, this will be a disappointing result – especially due to Kvyat's eye-catching showing the day after the Russian became a father for the first time. Kvyat, it is worth noting, is still only 25.
* After-race penalties handed to the Alfa Romeos gave Williams its first point of the year – with Robert Kubica claiming 10th. It's only the second time this season that Kubica has beaten George Russell, but he's done it when it counts.
Richard F Rose
Follow us on Twitter @Planet_F1 and like our Facebook page.