Conclusions from the Japanese Grand Prix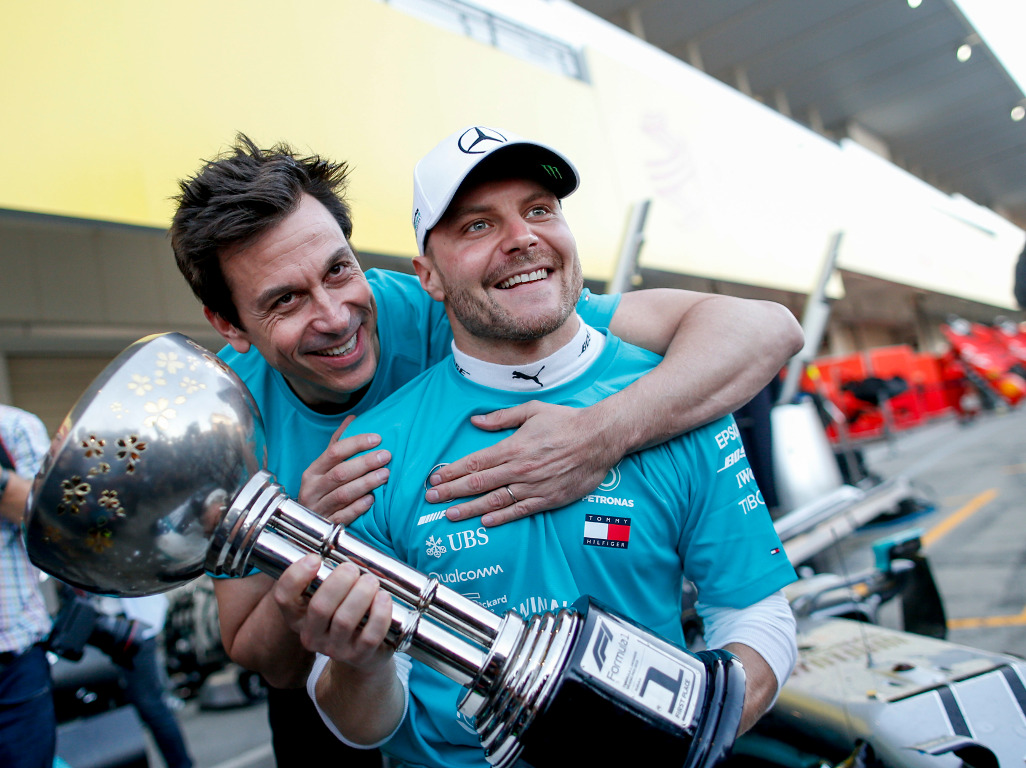 As Mercedes claimed their sixth Constructors' title in a row the big question is how does one stop the run. Well, not by doing what Ferrari is doing.
How do you beat Mercedes?
The flippant answer would be to say, don't do whatever it is that Ferrari is doing. Yet errors committed by Mercedes' rivals are only part of the equation.
The reality is that the Silver Arrows, as a racing outfit, have no major chinks in their armour. From Toto Wolff down to the lollipop man, every single individual in the team has a clearly defined role and excels in it. But this is also a team that trusts its people, even when they occasionally get it wrong.
Remember Austria 2018, when chief strategist James Vowles admitted that he'd made the wrong call, thus hampering Lewis Hamilton's race. It's hard to imagine another top team doing the same. It says a lot about the Mercedes values.
Staff are empowered to make decisions while not fearing the consequences if it doesn't go to plan. There is certainly a book to be penned about how Wolff has, along with the likes of Ross Brawn, Niki Lauda and Paddy Lowe constructed such a mean machine in the turbo-hybrid era.
Then of course there is the tenacious will to win no matter the circumstances. Mercedes no longer have the outright fastest car, but they still have the best package. And in Hamilton, they have a driver who will do just about anything to win, and isn't happy when he doesn't. The defending champion found little joy in finishing third at Suzuka, even if that result helped the Silver Arrows to an unprecedented sixth consecutive Constructors' title.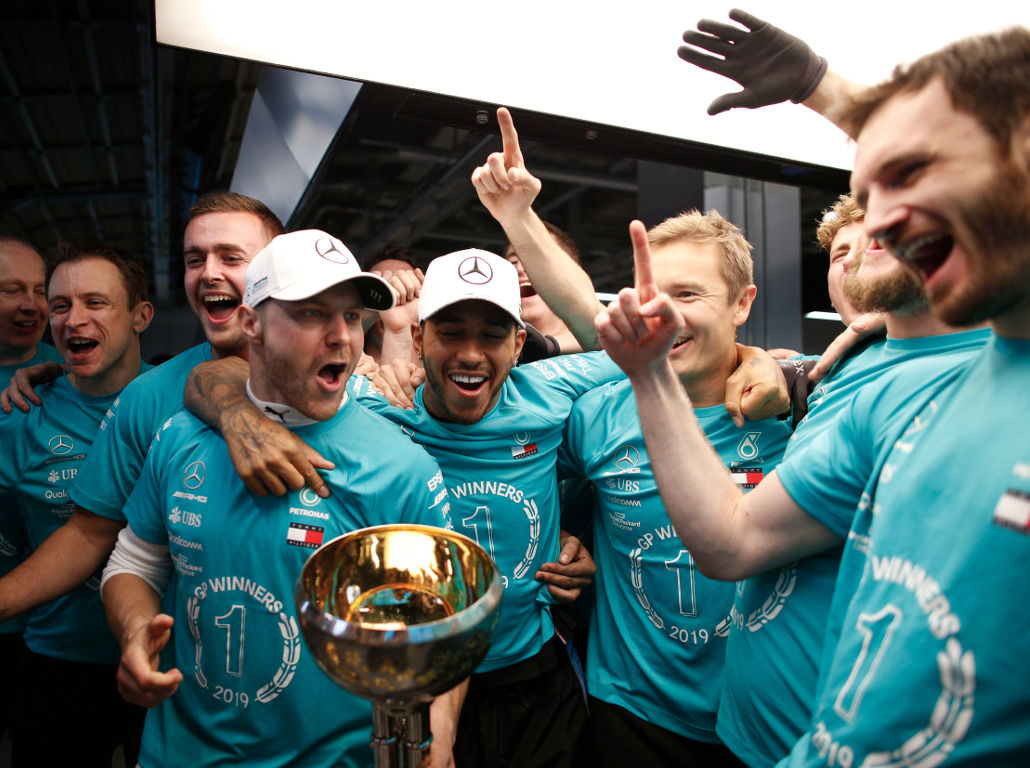 Focus on Ferrari failings
Ferrari have not won in Japan since 2004. Given what we know about the Scuderia's operational and managerial problems, it is little surprise that the Italian team failed to convert 1-2 in qualifying into a win. Perhaps what is surprising is the litany of mistakes they made to leave yet another race wide open for Mercedes to win.
Sebastian Vettel was fortunate not to receive a penalty for moving before the lights went out, while Charles Leclerc ruined both his race and Max Verstappen's by bumping the Red Bull off the track and damaging SF90 front wing in the process. Two after-race penalties piled more woe on the young Ferrari driver, but Vettel did well to recover to claim second.
Video Charles Leclerc colliding with Max Verstappen in Lap1! #JapaneseGP #Formula1 #F1 pic.twitter.com/naam9BjqOr

— Sophia (@sophia_wrc) October 13, 2019
There's one stat that best illustrates Ferrari's problems. Between them, Vettel and Leclerc have started on pole eight times this season but just three of those have been converted into race wins.
A purist's dream mixed with a vision of the future?
Suzuka is an old school track with plenty of Armco barriers, gravel runoff, and with some of the mightiest corners on the calendar. Although it is a great circuit, it doesn't necessarily serve up great racing. This in part due to the fast entry speeds into corners neutering the possibility of overtaking when two evenly matched machines are racing each other. Hamilton's late attempt to pilfer P2 off Vettel proved as much.
That said, Leclerc showed that overtaking is possible, albeit with a speed differential over midfield runners. Leclerc found great joy going into Spoon, making several passes there, but made the overtake of the race by whipping past Kimi Raikkonen into 130R in a move that required some real testicular fortitude.
Charles Leclerc is on the charge

First he gets past Kvyat and then storms past Raikkonen at 130R

The Ferrari driver is up to P13 #JapaneseGP 🇯🇵 #F1 pic.twitter.com/0MDxzWW65C

— Formula 1 (@F1) October 13, 2019
With F1 toying with the idea of changing the formats of race weekends in the future, Typhoon Hagibis's impact on the schedule illustrated merits of a more concentrated event. Some fans and pundits were quick to point out how much they enjoyed having qualifying on the same day as the race, but at least one downside is that a mistake on a quali run can severely compromise grand prix preparations. Just ask Kevin Magnussen.
Sensational Sainz
Renault power has built McLaren a successful bridge to potential future success with Mercedes after the nightmarish partnership with Honda. Carlos Sainz crafted another brilliant race, running as high as P4 in the early stages.
At the time Vettel was under investigation for a jump start and there was a very real possibility that the Spaniard would get himself into third on track. Ultimately Vettel avoided a penalty and Alex Albon got by, leaving Sainz to claim fifth – which is still a brilliant result.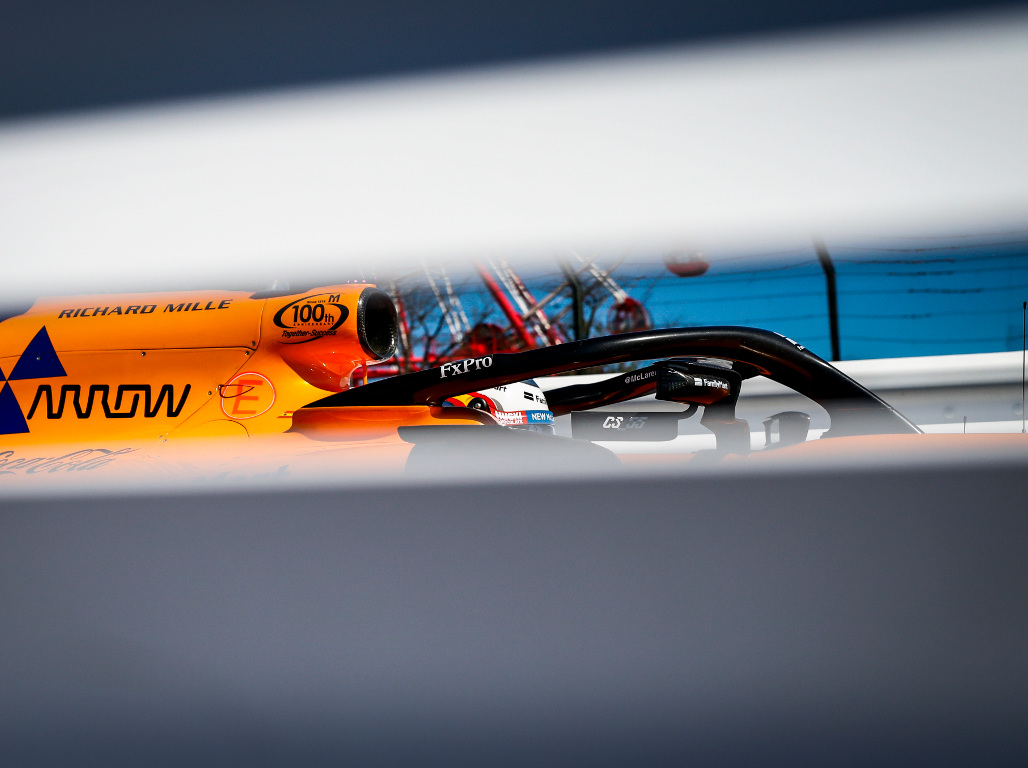 This was his third P5 of the season and coupled with four P6 finishes, Sainz has truly emerged as the best of class outside of Merc, Ferrari and Red Bull. And it's worth noting that he finished just 10 seconds behind Albon, and all that without the assistance of a safety car.
Home truths for Honda
Verstappen made no attempt to hide his displeasure after Leclerc bunted him off the track on lap 1, labelling the Ferrari man's approach as "irresponsible". Leclerc was penalised later, but lest we forget Verstappen has a record of similar incidents. Pot. Kettle. Black.
More worrying for Red Bull, is that at Honda's home race, they lacked the pace to trouble Mercs and Ferraris. Honda was not expected to match Ferrari's top end grunt, but Red Bull team boss Christian Horner will be troubled by the Mercs having faster speed traces than his team through the twisty bits.
Albon is, of course, not Verstappen, and although Albon seemingly maximised with a solid fourth, he did finish the race closer to Sainz in the McLaren than to Hamilton and Vettel who were jostling for the podium positions.
Albon has done a solid if unspectacular job since replacing Pierre Gasly. The jury is still out over his future beyond 2019, though. As for the rest of this season, Red Bull desperately need Verstappen to have a clean weekend next time out in Mexico, where he won in 2018.
Richard F Rose
Follow us on Twitter @Planet_F1 and like our Facebook page.